Amsterdam is considered the capital of cannabis and that is why you can find so many local seed banks and online seed banks here. It is home to great breeders like Sensi Seeds, T.H Seeds, and more. But we'll help you know more if you want to try something new, within a safe range, of course.
This list will make it possible for both local and foreign buyers to purchase cannabis seeds directly from breeders without middlemen. From there, avoid commercial fraud as well as save additional costs from other retailers.
Here is the list of 20 seed banks in Amsterdam.
Top 20 Best Amsterdam Seed Banks 2023
#1 Sensi Seeds – Top best selling cannabis seed bank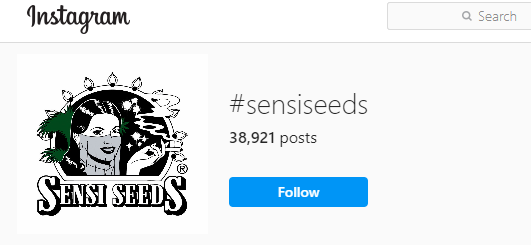 Sensi Seeds is probably no stranger to the cannabis community in the world. They are a top-selling seed bank with high reputation and recognition. Their seed stock also contains thousands of different strains of cannabis so beginners will also be able to choose the cannabis strain that suits their level.
This top seed bank is also a reputable seed producer. They have a variety of quality cannabis strains that you'll definitely want to add to your shopping cart.
Sensi Seeds has over 30 years of experience in the cannabis industry and what they bring to the cannabis community, especially in the Netherlands, is unquestionable. They are also very focused on developing customer service to maintain their credibility and a long tradition.
Sensi Seeds carefully pack the order and have a short preparation time for fast delivery. They provide a number of shipping services for customers along with a number of other payment complexes for the convenience of customers outside the Netherlands.
However, customers should note that Sensi Seeds only supply seeds to customers in the European region. So customers in other regions who want to buy seeds from Sensi Seeds can find their own official retailers.
More information here: https://sensiseeds.com/
#2 (Editor's Choice) I Love Growing Marijuana – Top popular seed bank with high reputation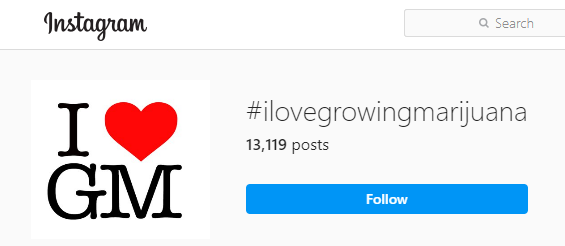 I Love Growing Marijuana (ILGM) is a familiar name in the cannabis community. They are the seed bank that is widely available not only in Amsterdam but also the growers' top choice in many regions around the world.
ILGM offers the highest quality seeds to customers. In particular, they also help ensure germination for customers. Their seed stockpile contains a wide variety of cannabis strains and growers can find most cannabis strains.
ILGM also places great importance on the customer experience and they build a quality of service that is very proud of. They are almost always available to answer customers through multiple communication channels. ILGM also regularly organizes promotions for customers to buy seeds at more preferential prices.
This seed bank offers a variety of delivery services according to customer requirements. They also deliver seeds to the US and Australia in the shortest possible time.
Here is their address: https://www.ilovegrowingmarijuana.com/
#3 Paradise Seeds – High reputation with a long history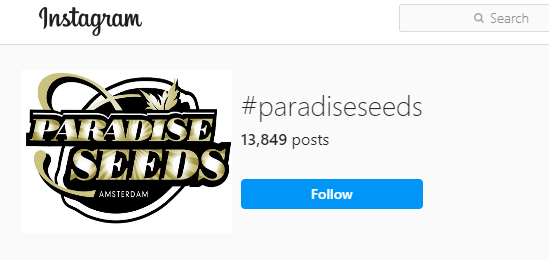 Paradise Seeds has been operating in Amsterdam since the early 1990s, and with such a long history they have become an indispensable part of the Amsterdam cannabis community in particular and the Netherlands in general.
Paradise Seeds is a growers' familiar seed buying site in the Netherlands and Europe. To evaluate the seed quality of the cannabis seed bank, the word "heaven" actually describes it right. They select the seeds very carefully and their germination rate is up to 95%.
Their seed stockpile is filled with a wide variety of cannabis varieties, from the most famous strains to those that are easier to cultivate for beginners. Their website also has a simple and easy design for customers to quickly choose the cannabis strain that's right for them.
Regarding customer service, not too many complaints have been reported. Paradise Seeds staff is quite enthusiastic and they are ready to answer any questions from customers quickly, through multiple communication channels.
They accept many different payment methods, however they only deliver within Europe.
Look for more information at https://www.paradise-seeds.com/en/
#4 T.H.Seeds – Legendary and Oldest Dutch seed company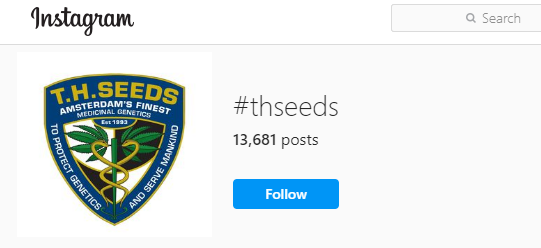 T.H.Seeds is a leading cannabis seed production company in the Netherlands. They founded in 1993 and produced the best quality cannabis seeds, quickly becoming a trusted seed bank in the Netherlands.
You can find a wide variety of cannabis strains from T.H.Seeds at many other seed banks. Their cannabis strains are of very high quality so their popularity is also corresponding.
As a legendary cannabis seed producer, but not because of that, T.H.Seeds overslept on its success. They are always trying to create and discover new strains of cannabis, making a great contribution to the cannabis community not only in the Netherlands but also in the world.
At T.H.Seeds, customers will be able to buy the best cannabis strains at the most preferential prices. They are also very interested in customer care so most customers tend to come back. And orders from T.H.Seeds are hand packed and use special packaging to prevent crushing.
More about T.H Seeds at this link https://www.thseeds.com/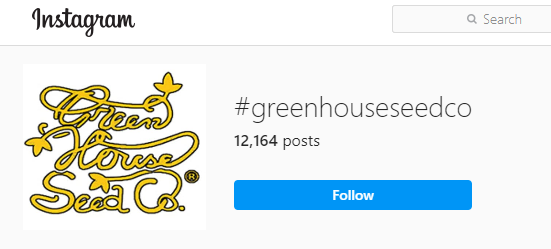 Green House Seeds Company laid its first foundation in Amsterdam in 1985 and they haven't grown to this day. Green House Seeds Company is a name that goes beyond Amsterdam and they are also at the top of reviews on cannabis forums.
They always wanted cannabis lovers from other countries to be able to grow and use cannabis even when they weren't in the Netherlands. So they built a dense distribution network around the world to provide quality seeds to the cannabis community.
As a seed bank with a long history in the market, Green House Seeds Company has a very good understanding of what customers need. They offer cannabis seeds at affordable prices and they also run a lot of promotions to reduce seed prices as well as reduce shipping costs. Customers will also receive free seeds.
However, there are many customers who report that the seed quality here is not uniform and customer service is slowly deteriorating. Perhaps partly due to the lack of key members.
Order Green House Seeds Company's seeds here https://greenhouseseeds.nl/
#6 Dutch Passion Seeds – Top favorite seed bank with lots of incentives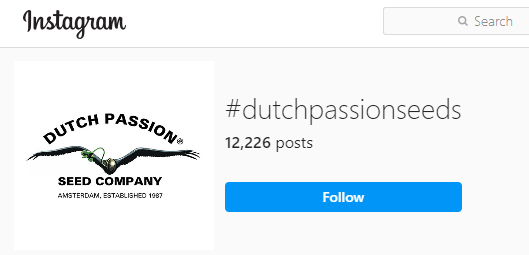 Dutch Passion Seeds is a very famous name in the cannabis community in the Netherlands and in many countries around the world. They are a long-established and experienced seed bank in the cannabis industry.
The cannabis seeds from Dutch Passion Seeds are carefully selected to ensure the seeds are of uniform quality and to provide the best customer experience. Founded in 1987, their collection is also very strong and is considered the top seed stockpile today.
Because of its long-standing establishment, this seed bank maintains a supply of the original, long-standing genetics. Besides, they also offer other popular cannabis seeds from Sativa, Indica, auto-flowering to girly seed. Notable cannabis strains from the Dutch Passion are White Widow Original, Blueberry, Skunk # 11, Power Plant and Mazar.
The seed bank's customer service is not very controversial. Because of their long experience, they also know how to provide the best service to their customers. They are generally an outstanding seed bank not only in the Netherlands but also in the European and international cannabis community.
More about Dutch Passion Seeds here https://dutch-passion.com/en/
#7 Barney's Farm – Most competitively priced in the cannabis community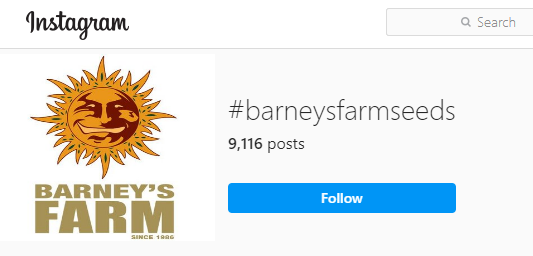 Barney's Farm is a leading popular breeder in the cannabis community and they have also won numerous cups of cannabis with top-notch quality cannabis strains. They have more than 30 years of history in the cannabis industry and their popularity has never declined in the past.
Barney's Farm is highly creative and constantly creates new strains of cannabis. Their seed bank offers all the strains of cannabis they make for the most competitive, or even the cheapest, price.
Barney's Farm's cannabis seeds always receive positive reviews, and even new cannabis growers praise their cannabis strains. However, their customer service quality is declining. Maybe they should get it right again, as young seed banks are growing so rapidly these days.
More information about Barney's Farm at https://www.barneysfarm.com/
#8 Royal Queen Seeds – Good level of product quality for most cannabis strains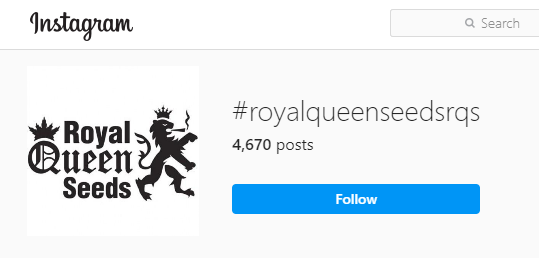 Royal Queen Seeds is a reputable seed bank in Amsterdam, the Netherlands with more than 20 years of experience in the cannabis industry. They ship their seeds discreetly to many countries around the world and at affordable prices.
What is special is that this seed bank only offers organic cannabis seeds. Many customers believe that is why the seeds they receive have a uniform germination rate and the plants grow up healthy, high yielding.
Furthermore, Royal Queen Seeds staff actually selects and checks the seeds daily to make sure the seeds are of the best quality when they reach the customers. Their customer service has also been positively rated. They are all quite enthusiastic and helpful every time the customer needs it.
This seed bank is highly rated for its stealth transport service. However this service is only available within the European region, and if you are not within this area, you will receive discreet transportation.
They also accept quite a few different forms of payment. However, they do not accept payments via PayPal, check or money order.
Check them on https://www.royalqueenseeds.com/
#9 Spliff Seeds – Perennial Breeders with dozens of famous cannabis strains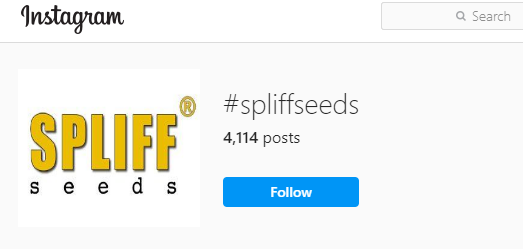 Spliff Seeds was founded in 1995 in Amsterdam by Marcel and Erik. Soon after, Spliff Seeds successfully laid the first foundations in the cannabis industry in the cannabis capital.
Spliff Seeds are widely known for their unique method of producing cannabis seeds. That is to create optimal conditions in conditioned grow-rooms cannabis seeds. So their seeds are always top-notch quality with a very high germination rate.
They also use and select parental plants with the best quality and stable genetics to produce seedlings. The manual harvesting process ensures the seeds are thoroughly tested before they are put on the market.
Spliff Seeds' famous strains of cannabis are Blueberry, Master Kush, The Bronze Line, Silver Line and Gold Line.
Although Spliff Seeds' seed stock is not too diverse and too large, all seeds are of the best quality.
You can order Spliff Seeds' seeds at this website https://www.spliffseeds.nl/?amp
#10 Soma Seeds – Excellent high-grade organic cannabis seeds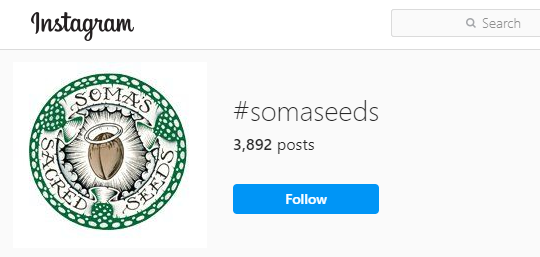 Soma Seeds was founded by Soma, a man who has been passionate about cannabis for more than 45 years. He studied every aspect of the cannabis plant and put all of his heart and love to create Soma Seeds, where he was able to bond with this divine plant.
With the ideal that the cannabis plant could do wonders, the safest cure that mankind has found, Soma has provided a wide range of quality cannabis strains to the Amsterdam cannabis community and more.
The Soma Seeds' most famous cannabis strain is probably the Reclining Buddha strain, as it won the cup at the High Times Cannabis Cup. Other seeds also come at the right quality and price.
All orders are carefully sealed and stored in the most unobtrusive and unobtrusive packaging possible. They will ship your order via Post NL from Amsterdam and the delivery time will depend on where you pick it up.
Answer your questions here https://somaseeds.nl/
#11 DNA Genetics Cannabis Seeds – Largest Cannabis strains with constant award winners
DNA Genetics and Seeds is one of the leading names in the world cannabis community, not just in Amsterdam. They own a lot of quality cannabis strains with huge awards for cannabis and lots of strains of cannabis from them receiving cups.
DNA Genetics is arguably the leading cup collector in the cannabis community. They spent decades researching their cannabis strains and were really successful. This seed bank's well-known strains of cannabis are also popular in many regions.
Not only do they provide high quality seeds, they also have many other products such as clothing, glassware, smoking accessories, etc. DNA Genetics customer service is quite good, they are ready to answer any customer inquiries, both online and offline.
They ship the seeds to many locations and the customer can include the seeds for free in their order. However, many customers reported that the seeds they received had an uneven germination rate.
You can learn more about DNA Genetics here: https://www.dnagenetics.com/
#12 Amsterdam Seed Center – Seed Bank received top positive reviews
Although newly established in 2011, but Amsterdam Seed Center is still a prominent name in the cannabis community. They really offer quality cannabis seeds from top breeders for a reasonable price. They also received a lot of positive reviews from customers on the forums.
This seed bank contains about 1500 different cannabis seed strains. This is a huge number that any retailer dreams of. Growers has a wide range of options from this seed bank, from easy-to-grow cannabis seeds to more technically demanding strains.
They also build very good customer service with multiple channels of customer interaction. Should any problem arise with their order, the customer can immediately contact the retailer via email, initial phone number and many other options.
Amsterdam Seed Center delivers to virtually anywhere in the world from Amsterdam. However, they do not deliver to Turkey, Norway, Bulgaria and Israel so customers from these regions should pay attention. They accept many different payment methods.
Here is their official website: https://www.amsterdamseedcenter.com/en/
#13 Amsterdam Marijuana Seeds – Original Dutch Amsterdam cannabis seeds
Amsterdam Marijuana Seeds has over 10 years of experience in the cannabis market. Although a decade is not too long, it is enough for them to understand what customers need and want. This seed bank contains hundreds of different strains of cannabis of uniform quality.
Clients will find feminine, regular, Sativa or Indica seeds. They have seeds suitable for growing indoors and outdoors separately. And if you are the beginner growers then you will also easily find yourself a suitable cannabis strain seed.
Amsterdam Marijuana Seeds transports cannabis seeds to anywhere in the world. Their stealthy form of transport is prized and comes at a reasonable cost. This shipping method will increase the chances that your order of cannabis seeds will pass through the customs clearance.
And besides, Amsterdam Marijuana Seeds also provides free seeds for the value they offer. Delivery time is quite fast and if you are in the Netherlands you will most likely receive your order the very next day.
Available on https://amsterdammarijuanaseeds.com/
#14 Weed Seeds Express – Enthusiastic seed bank from "Little Amsterdam"
The Weed Seeds Express is a fairly young seed bank. They founded in 2005 in Haarlem, also known as "Little Amsterdam". They are a passionate seed bank with an ambition to contribute and give their best to the world cannabis community.
Weed Seeds Express only offers cannabis seeds from their own network of breeders. So growers may not be able to find the full range of their favorite cannabis strains here. However there are many strains of cannabis that are well worth trying out like Sexxpot, Skywalker OG, Green Crack, Pineapple Express and more.
They offer about 100 strains of cannabis and this number will increase in the future. The seeds are preserved in the most optimal environment, free from light and moisture, and sterile. So the seeds were maintained germination rates as high as 93%.
They pack the seeds fairly well and ship them as quickly as possible to make sure the seeds stay fresh. The Weed Seeds Express also offers a variety of promotions and offers free seed to customers.
Check out this seed bank at https://weedseedsexpress.com/
#15 Amsterdam Genetics – High quality cannabis seeds with good reviews
If you know the Boerejongens coffee shop, then surely you cannot help but know Amsterdam Genetics. Amsterdam Genetics was founded in the 90s by a leading businesswoman in the cannabis industry. And they continue to grow today.
Amsterdam Genetics is widely known in Amsterdam in particular and the Netherlands in general by Boerejongens coffee shop as mentioned above. However they are also well known as a cannabis seed producer with unique genetics.
All the cannabis strains at the coffee shop are Boerejongens supplied by Amsterdam Genetics. Of which the White Choco is the most famous cannabis strain. And instead of having to buy it directly, customers can order it on the Amsterdam Genetics website.
They offer fairly fast delivery with a variety of payment methods. They are customer experience-oriented and receive mostly positive reviews.
However, the famous cannabis strains of Amsterdam Genetics are all sold out very quickly, so growers should quickly order if you want to buy these strains.
Order seeds here https://www.amsterdamgenetics.com/
#16 City Seeds Bank – Best Seed Bank for first-time growers
If you are a beginner planter, City Seeds Bank is the ideal choice for you right now. This is a friendly seed bank with the inexperience of new growers and their seeds tolerant of these flaws.
Their seed stock is very diverse and these seeds have a fairly high germination rate. They provide feminized cannabis seeds, automatic cannabis seeds, Indica, Sativa, CBD cannabis seeds, and more.
In particular, they offer a wide variety of CBD strains and CBD products, which have high medical value so they also help patients suffering from mental health problems.
City Seeds Bank delivers to many regions around the world. Their goal is to make cannabis accessible to the world so they put a lot of emphasis on shipping services to ensure their customers receive the best quality seeds.
Visit their place here https://cityseedsbank.com/
#17 Amsterdam Seed Supply – Supply Amsterdam's legendary feminized seeds
If you are particularly concerned with feminized seeds then Amsterdam Seed Supply is a seed bank you can trust. They have lots of Amsterdam's legendary feminized seeds like Blue Cheese, Cookies Kush or Vanilla Kush with impressive quality and flavor.
In addition to feminized seeds, this seed bank also provides regular seeds, autoflowering seeds and medical cannabis seeds. All have fairly high success rates and growers can profit great.
This seed bank possesses a variety of cannabis seed strains so growers with different levels can choose the cannabis strain that is right for them. They provide fairly complete information about each cannabis strain so growers can be easily grasped.
Their service has also been positively rated and they also have many promotions in place. However, many customers reported that they had planted some cannabis plants that did not have the same characteristics as described by the seed bank.
Try them on https://www.amsterdamseedsupply.com/
#18 Flying Dutchmen Seeds – Outstanding cannabis retailer in Amsterdam
The owner of the Flying Dutchmen Seeds is an old hand at the marijuana trade. He has a real understanding and grasp of cannabis and this industry. So Flying Dutchmen Seeds are one of the top places to buy cannabis in the Amsterdam cannabis community.
Flying Dutchmen Seeds offer a wide variety of cannabis seeds with the best quality and taste. Customers can purchase cannabis seeds at their store in Amsterdam or order it through their website. Customers will receive a discount matching the value of each order
However, customers outside the Netherlands should be aware that Flying Dutchmen Seeds are very focused on cannabis policy and law, so they will not deliver and deliver seeds to customers from non-legalized countries. cannabis like America, Australia, Asia, etc.
Learn more about the Flying Dutchmen Seeds policy at https://flyingdutchmen.com/
#19 Amsterdam Seed Company – Safe & reliable Seed Bank
Amsterdam Seed Company is not a very popular and well known name among the world cannabis community, but it is an impressive seed bank in Amsterdam. This is a safe and reliable seed bank in this cannabis capital, Amsterdam.
This seed bank places great emphasis on the quality of the seed when it reaches the customer. They carefully selected 100 strains of cannabis to ensure customers receive top quality genetics. Therefore, it is rare for customers to reflect on the germination rate of cannabis seeds from Amsterdam Seed Company.
The Amsterdam Seed Company seed warehouse was also constructed to store biodiversity. They contain a lot of cannabis seeds, and you will be able to easily find them by category on their website.
Take a look at https://www.amsterdamseedcompany.com/
#20 Marijuana Grow Shop – Extensive collection of the world's best seed banks
Marijuana Grow Shop (MGS) is a seed bank with a diverse collection of seeds that any growers can trust. MGS offers a wide range of strains of cannabis that come from officially leading breeders.
Elderly, high-tech growers looking for a powerful, high-quality cannabis strain, or even beginner growers looking for an easy-to-grow strain, will be able to find the strain. suitable for me.
Not only paying attention to the quality of seeds, but MGS also attaches great importance to the transportation of seeds to customers. They transport the order discreetly and securely so that customers can receive the highest quality seeds. They also provide unit locator for customers.
Besides, they also provide unlimited growth support or free germination kits for customers so that every growers can grow cannabis more easily. MSG delivers to many countries in Europe, America and UK.
Their website for offering seeds https://marijuanagrow.shop/