Top 20 Best Seed Banks in South Africa 2023: Organic Cannabis in South Africa (Ship to South Africa)
If you are a grower from South Africa, you will need our article. We'll provide you with a list of seed banks in South Africa so you can easily find the seed bank supplying high quality original South Africa genes such as Durban Poison, Kwazulu. These strains can resistant to pests and diseases, thrive under South African climates, thereby giving the highest yield.
And if you are in Namibia, Zambia or surrounding areas we will help you get seeds with the lowest cost of delivery. You will receive your seeds very quickly compared to buying seeds on other continents.
Also, if growers in South Africa want to buy European genes, this list will help a lot, but you will have to pay more than buying seeds at the local seed bank. Here is our selection list.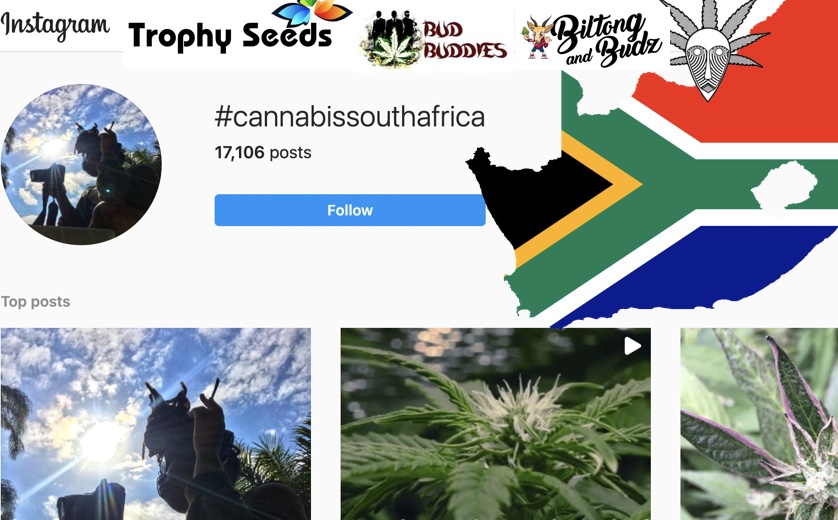 We took the time to compile a list of best seed banks to buy cannabis seeds in South Africa. Growers can refer to our list to choose a suitable seed bank.
Top 20 Best Seed Banks in South Africa 2023
#1 (South Africa Seed Bank) Overgrow Seeds – Wide selection of indica, sativa and hybrid strains with balanced ratio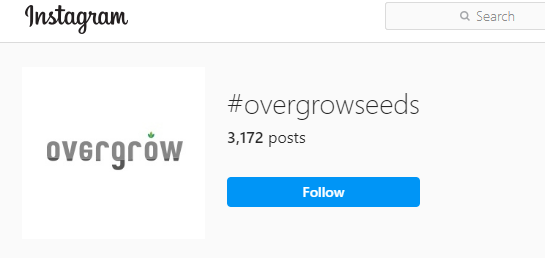 Overgrow Seeds is a reputable seed bank that growers in South Africa can trust with locating cannabis seeds. The Overgrow seed repository contains wide range of indica, sativa and hybrid strains, which can be said to contain enough strains that you need for your crop.
This seed bank offers cannabis seeds from leading international breeders. They carefully select the best quality seeds to ensure that the growers in South Africa can have a remarkable yield.
Overgrow takes care of his seeds very carefully. They use specialized refrigerators to store seeds, ensuring the best quality and freshness of seeds.
Besides, Overgrow keeps customer information confidential very well. All transactions are confidential, and they also accept a variety of payment methods. Overgrow is also very fast, customers in South Africa can receive their seeds the same day after the transaction is completed.
Cannabis avaiable at https://www.cannabisseeds.co.za/
#2 (South African Seed Bank) African Smoke – South African Head Shop with every cannabis things you like
African Smoke is a proud head shop of South Africa, they are very popular and an ideal place for socializing with the cannabis community in this area. African Smoke not only provides quality cannabis seeds, they also provide a wide range of smoking accessories, cannabis growing aids and many other cannabis related things.
This company is made up of cannabis connoisseurs who want to share their experiences and joy with others. So they only provide top-notch products with the most guaranteed quality to their customers. African Smoke offers seeds from top breeders like Greenpoint Seeds, Royal Queen Seeds, Dutch Passion and more.
African Smoke is very ethical and they also place a lot of emphasis on the customer experience. Most customers tend to come back to buy because they are very well cared for.
Check  more here https://africansmoke.co.za/
#3 (South African Seed Bank) Biltong And Budz – Offer both local and premium international genetics at competitive prices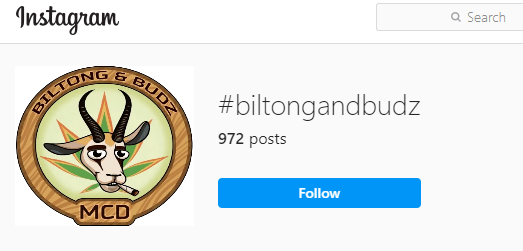 Biltong And Budz is a buying destination for cannabis seeds that a lot of growers in South Africa recommend for their friends and relatives. This seed bank has a good reputation and they take great care of the customers.
Biltong And Budz offers wide range cannabis strains from dozens of top breeders. You do not need to worry about cheating or swapping seeds as they provide sealed seeds in the original breeders' packages.
This seed bank offers only the highest quality seeds to its customers. They select carefully and say no to genes of unknown origin. They work with the motto of doing the best and do their best to build a stronger South African cannabis community.
Biltong And Budz shipped seeds to all over South Africa. Clients will receive their seed within 5 days of completing the transaction.
Check more here https://www.biltongandbudz.co.za/
#4 (South African Seed Bank) Green Smoke Room Seeds – Years of experience growing cannabis with unique line-up of strains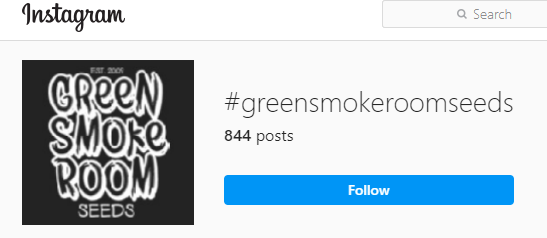 Green Smoke Room Seeds is probably no stranger to the South African cannabis community because they are a large and reputable seed bank in this area. Green Smoke Room Seeds has the ambition to bring unique African cannabis genetics to the global cannabis community. And they have been successful with this goal.
Green Smoke Room Seeds provide top quality and selective seeds. At this seed bank, they use the best and most secure methods to select mother plants. Their seed stockpile contains up to 15,000 strains from 130 top breeders around the world.
With more than 10 years of experience in the cannabis industry, Green Smoke Room Seeds is confident in delivering the best customer experience and maintaining the longest possible relationship. So their customer service is nothing serious to complain about.
They are also working to shorten lead times. Customers will only have to spend about 14 days to receive the seeds they have ordered, Green Smoke Room Seeds strives to provide the freshest seeds possible.
Visit their website at https://greensmokeroomseeds.com/
#5 (Amsterdam Seed Bank) Sensi Seeds – The world's most popular seed bank and genetics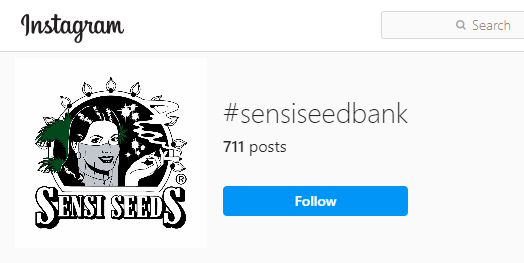 Sensi Seeds is an unfamiliar name to any cannabis community and they are a reputable place to buy cannabis seeds for any growers. Their seed stockpile contains hundreds of different strains of cannabis, and at any level of technology you can choose something for yourself.
At Sensi Seeds, customers will experience the very best. From the easy-to-navigate and searchable website to the way employees answer all their questions. Sensi Seeds have decades of experience in the cannabis industry and they are also actively innovating their image.
Besides, Sensi Seeds also regularly provide discount codes, free seeds so that customers can buy seeds at more preferential prices. They deliver the seeds to many parts of the world and they are all carefully sealed.
Sensi Seeds accepts a variety of flexible payment methods for easy ordering from overseas customers. All customer information is safe and they do not use any information from customers.
Try Sensi Seeds' at https://sensiseeds.com/
#6 (South African Seed Bank) Smoking Gun Seed Company – Premium cannabis seeds with impressive customer service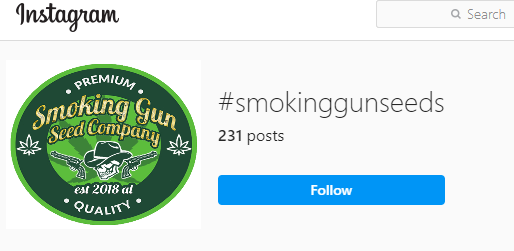 Smoking Gun Seed Company is a relatively young local seed bank, but they have also received a lot of attention from the South African cannabis community. This seed bank is very focused on their website as well as customer service, so old customers tend to return.
At Smoking Gun Seed Company, they only supply premium quality seeds with top germination rates. They select the best genetics by hand with the utmost meticulous attention possible. Their seed stockpile contains the most popular strains from indica to sativa and surely even beginner growers or veteran growers can choose for themselves the right seeds.
Besides, the website of Smoking Gun Seed Company is appreciated by its friendly interface, easy to navigate. Orders are discreetly sealed and shipped on every corner of South Africa.
Smoking Gun Seed Company is very compliant with the law and they encourage their customers to secure themselves with local cannabis laws and regulations. They will not accept any legal guarantees.
Visit Smoking Gun Seed Company's website here https://smokinggunseeds.co.za/
#7 (South African Seed Bank) Trophy Seeds – Supply highly stable cannabis strains from various international breeders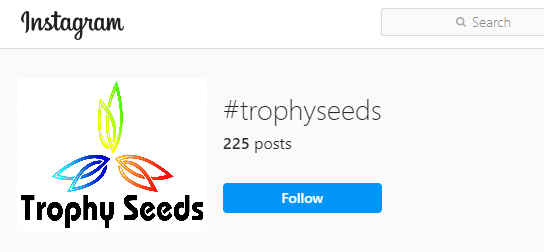 Trophy Seeds is a popular name on the 420sa.co.za forum. The cannabis community in South Africa values ​​and actively this seed bank and if you are a beginner grower, Trophy Seeds is also a suitable and reliable seed bank.
Trophy Seeds offer seeds from various top-notch international breeders at a competitive price point. These seeds all have a high germination rate and are genetically very stable. That's why Trophy Seeds are the top choice of many South African growers.
Trophy Seeds deliver their seeds throughout South Africa and they carefully pack the seeds. Orders are wrapped in a sealed packaging and ensure seeds are not crushed during shipping.
The Trophy Seeds website, however, is a bit old and doesn't have too much on it. This is a pity for Trophy Seeds, if the look and feel of the website improves, they will probably attract more customers.
Order seeds here https://www.trophyseeds.com/
#8 (South African Seed Bank) Blaze Seeds – Grown organically cannabis seeds and selected by hand
Blaze Seeds is a seed bank and breeder known for growing organic and generic cannabis seeds for a low price. If growers want to save money but still want to get the highest yield, there is no better option than buying seeds at Blaze Seeds.
Blaze Seeds produce seeds that have identical genetics and characteristics to original seeds from other breeders. This seed "replica" is meticulously cared for by them in their own greenhouse.
That is why you can buy these seeds for less than the original breeder sells. These seeds have a fairly high germination rate, although there is no germination guarantee policy, but Blaze Seeds provide a way for growers to make the best germination.
Besides, Blaze Seeds also organizes many seed auctions as well as exchange seeds with customers. They deliver fast delivery to all parts of South Africa at an affordable price.
Order Blaze Seeds' here https://www.blazeseeds.co.za/
#9 (South African Seed Bank) Feed a Seed – Offer pure cannabis strains with germination rate of over 99.9%
Feed a Seed is a young seed bank in South Africa but they have an amazing growth rate. Although this seed bank is young, they are knowledgeable and experienced enough to bring the best seed quality, or the best service, to the customer.
Feed a Seed has seed stockpiles that can satisfy single orders and can provide regular seed to large-scale greenhouses. They also provide pure strains, which growers are hard to find in the market today.
In addition, Feed a Seed cooperates with Canuk – a leading seed bank and breeder in Europe and the world. This combination produces the best quality, unique and most delicious cannabis strains for the cannabis community.
Their seeds have a germination rate of 99.9%. To do this, they researched very carefully and diligently until the seed meets the new standards to hit the market. This is a big plus as their seeds are truly premium quality.
However, many growers believe that the seeds from Feed a Seed have a higher price than the common ground. But this price is worth it for the premium quality seeds and the almost absolute germination rate.
More seeds to order at https://feedaseed.co.za/
#10 (Nirvana Seeds South Africa) Marijuana Seeds SA – Guarantee fresh, stable, high quality cannabis strains
Marijuana Seeds SA is perhaps famous in the cannabis community in South Africa as an exclusive distributor of Nirvana Seeds Amsterdam in this area. This seed bank contains all cannabis seeds from stiva, indica or hybrid strains. Customers can find their favorite dagga seeds at this seed bank.
Marijuana Seeds SA has been built on the knowledge and experience accumulated from the Netherlands. They then brought their gained knowledge and experience to popularize in South Africa. They want to contribute and want the South African cannabis community to enjoy and grow the best cannabis strains.
The seed bank also doesn't hesitate to share its knowledge with its customers. You can ask them anything about marijuana and your order, the staff are always ready to advise you.
Besides, they provide discreet and prompt delivery service. Orders will also receive free seeds included and free seeds have good germination rates.
Check more about Marijuana Seeds SA at https://www.marijuanaseeds.co.za/
#11 (South African Seed Bank) The Bean Bank – Supply cannabis seed with affordable rates, high quality, and friendly service
The Bean Bank is a local seed bank in South Africa that specializes in providing a menu of international and local genetics. This seed bank is highly regarded at cannabis forums in South Africa and is a familiar name for young growers.
The Bean Bank seed repository contains large strains of cannabis. They offer cannabis seeds from recreational strains to medical strains. The Bean Bank always wants the cannabis community in South Africa to enjoy the best cannabis strains with the best quality.
In addition, The Bean Bank also builds blogs so that growers from all over the world can consult and accumulate more knowledge. So beginners will find it easier to start their crops.
The Bean Bank delivers its seeds to anywhere in South Africa. They abide by the policies very well and they understand the local laws well enough to make sure any client gets a good experience.
More about The Bean Bank at https://thebeanbank.co.za/
#12 (Durban Poison Seeds South Africa) African Seed Bank – Africa's No.1 Sativa cannabis strains for growers
If growers are looking for Sativa top-notch strains of cannabis in South Africa, African Seed Bank is the first choice for you. This seed bank specializes in providing top quality Sativa strains such as Malawai Gold cannabis seeds, Durban Poison cannabis seeds and Swazi Gold cannabis seeds.
African Seed Bank has experienced local breeders. These local breeders have trained in the Netherlands to acquire the most advanced breeding and breeding methods. But the specialty of these African breeders is that they understand climate conditions, pests and local laws.
So there is no reason why you should not put the seed in a place where they understand the problem you might be having. They also offer Sativa seeds at competitive prices. Besides, all transactions are guaranteed the safest and most secure.
More informations at https://africanseedbank.com/
#13 (Canada Seed Bank) Crop King Seeds – Popular seed bank with large cannabis seeds selection
Crop King Seeds is not an unfamiliar name to the global cannabis community. They are a popular and reputable seed bank, and they are also very active in updating new and stable strains of cannabis to their seed list.
Their seed stock is filled with regular, autoflowering, and feminized seeds. These strains of cannabis are all undergoing careful selection and genetic research is stable for many years. So the average germination rate of seeds at Crop King Seeds is very high.
Growers absolutely can find many of their favorite cannabis strains at this seed bank. Each cannabis strain comes with detailed information and descriptions so even beginners can get acquainted with any cannabis strain.
They offer a lot of discount codes, free shipping and free seeds so customers should follow their website regularly to receive these offers.
Follow them on https://www.cropkingseeds.com/
#14 (Spain Seed Bank) Dinafem Seeds – Sells the best selection of Sativa and Indica cannabis seeds
Dinafem Seeds is a famous seed bank not only in Spain but also in the global cannabis community. They specialize in providing affordable best selection of Sativa and Indica cannabis seeds at affordable prices that growers can afford. It can be said that this is the paradise of high quality and top quality Sativa and Indica strains.
Dinafem Seeds provide seeds from themselves and they also have seeds from other leading breeders. Their seed stock is always filled so that customers can always choose their favorite seed.
This seed bank places great emphasis on personal experience so they always try to build the best team of consultants. Dinafem Seeds provides one-to-one support to customers without any intermediaries, so customers get an optimal experience.
They also offer seeds with free or free shipping on orders over € 80, including overseas orders.
More here https://www.dinafem.org/en/
#15 (Spain Seed Bank) Seedsman – Legit seed bank with fast worldwide shipping and free seeds
Seedsman started their cannabis industry journey in 2003 and they are a truly reliable seed bank. Their seed stockpile holds more than 1500 different strains of cannabis from 65 top breeders around the world. This is a huge and impressive number that not many seed banks in the world can achieve.
Although it contains quite a few strains of cannabis, Seedsman preserves and stores the seeds very carefully. They also keep their qqeb site neat and easy to find so that there aren't any cannabis seeds left in the inventory.
They've been in the cannabis industry for decades so they know how to smoothly operate and organize them. Seedsman has an extensive distribution network around the world and customers can easily find seeds from Seedsman. And when you buy seeds directly at Seedsman's website, customers can buy them at a more discounted price.
Check their policy at https://www.seedsman.com/en/
#16 (Amsterdam Seeds) Paradise Seeds – Having the world 's most popular genetics
Paradise Seeds have been around since the 1990s, and they are also one of the few established cannabis companies in existence today. Paradise Seeds is based in Amsterdam, the Netherlands and they deliver their seeds to many parts of the world, including South Africa.
Their warehouse contains the world's range of most popular genetics at top quality. They also offer a wide variety of cannabis strains, suitable for all technical levels of all growers. Especially, seeds at Paradise Seeds are very affordable.
At Paradise Seeds, customers will receive top-notch customer service. The employees are almost always on hand to support any time customers need through many different communication channels.
At cannabis forums, Paradise Seeds are also critically acclaimed for their discreet and stealthy transport. They also prepare the goods very quickly and pack the seeds in sealed and crush-resistant packages. Shipping fees are not too high.
More about Paradise Seeds at https://www.paradise-seeds.com/en/
#17 (Amsterdam Seed Bank) Dutch Passion Seeds South Africa
Dutch Passion is the leading old cannabis seed company today, they are the few early seed banks that still exist today. Dutch Passion dates back to 1987 but before that the founders have been working with cannabis since the early 70s.
Dutch Passion specializes in providing classic original seeds, but they also offer new seeds with stable genetics. Their seed stockpile contains many strains of cannabis with top-notch quality. They also supply their seeds to many other seed banks around the world.
In terms of Dutch Passion customer service, there is not much to argue with. No wonder they have existed for decades in the cannabis industry. They take good care of their customers, offer lots of deals, and deliver confidential, secure shipping.
They ship the seeds to South Africa within 15-28 days after the transaction is complete. They are not responsible, but they work hard to pack the most stealthy order possible.
Order their cannabis seeds at https://dutch-passion.com/en/
#18 (UK Seed Bank) Attitude Seedbank – The worlds large cannabis seeds shipped rapidly and discreetly worldwide
Attitude Seedbank is a large and well known bank in the world. They have supplied cannabis strains to many seed banks around the world and they have decades of experience in the cannabis industry.
Attitude Seedbank offers hundreds of strains of cannabis with near absolute germination rates to customers around the world. They genetically selectively selects to ensure that even beginner growers can cause the seeds to germinate and achieve significant yields.
In terms of service, Attitude Seedbank builds a system of communication channels as well as a team of professional staff. Their website has a lot of things that customers can easily find. They also share their farming experiences with customers.
Attitude Seedbank ships seeds to many parts of the world. Customers can pay with many different payment methods and transport is very discreet.
Check more information here https://www.cannabis-seeds-bank.co.uk/
#19 (UK Seed Bank) MSNL Seed Bank – Big collection of outstanding cannabis strains
MSNL is actually a seed bank that growers can trust. They have been journeying in the cannabis industry since 1999 and since then have continuously worked to become the major seed banks in the UK and Europe.
MSNL is famous for its own strains of cannabis and they distribute it widely around the world. They also try to connect their products with overseas customers through low-cost worldwide shipping.
MNSL's seed warehouse is sure to impress you with its huge collection of cannabis strains, from the most powerful to the most popular. And the special thing is that all the seeds are fresh and well preserved to ensure high germination.
If you've been around the cannabis forums then surely MSNL will be at least one of the top appearances. They also provide the most optimal and friendly customer service to their customers.
Try more cannabis seeds at https://www.marijuana-seeds.nl/
#20 (UK Seed Bank) Sensible Seeds – Stable genetics with incredible new range of cannabis seeds
Sensible Seeds is a reputable UK seed bank that has been supplying cannabis seeds for decades. They are known for their integrity and integrity, and their service is also really good.
Sensible Seeds are actually a large seed bank with a huge seed stock. They contain up to 3000 different strains of cannabis from 150 top breeders in the world. But not because of quantity but they ignore quality, Sensible Sees always selects the freshest and quality seeds to provide to customers.
From that huge seed stock, growers can choose cannabis strains that suit their technical level and budget. They offer virtually all strains of cannabis available on the market, including medical cannabis strains and trophy marijuana strains.
Sensible Seeds deliver worldwide and will take about 28 days to ship to South Africa. But customers in South Africa should be aware of local laws and regulations as Sensible Seeds will not be responsible for any legal disputes.
Cannabis available with low price at https://www.sensibleseeds.com/