Top 20 Best Seed Banks in Spain 2023: Spanish Online Seed Banks Review (Madrid vs Barcelona)
Cannabis is partly legalized in Spain, so it is not difficult to find an address to buy cannabis seeds in this country. You can easily buy seeds at real local stores, but if you want to be wary of your marijuana habits, online seed banks will be a lot safer.
Spain is also a paradise that supplies seeds in Europe to foreign customers. Buying seeds at the Spain seed bank will save you money and experience good service because they are all attached to cannabis for a long time. But they will not accept any liability for your order.
Here is a list of top 20 best Spain cannabis seed banks that you can refer to.
Top 20 Best Seed Banks in Spain Review 2023
#1 Sweet Seeds – The forefather of "Fast version" cannabis strains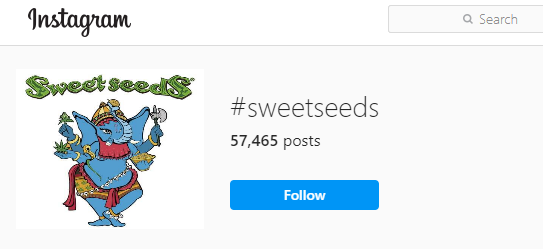 Sweet Seeds are a large seed bank and they are forefathers of fast version cannabis strains. This cannabis strain is easy to grow and especially growers can be harvested earlier than regular seeds. This seed is especially suitable for growers who grow large quantities of cannabis for their crops.
Besides, Sweet Seeds offers dozens of different cannabis seeds from top breeders. You can easily find the winning trophy and other popular seeds on their website.
This seed bank delivers fast delivery to many regions of the world. They seal your order very carefully to ensure that even customers in a non-legalized area can receive their order.
Sweet Seeds is also building a forum for its customers to grow a stronger cannabis community. You can share experiences as well as acquire knowledge from other growers to get a better crop.
More in Sweet Seeds website https://sweetseeds.es/
#2 Seedsman Seeds – Most popular and reputable cannabis seed bank in Spain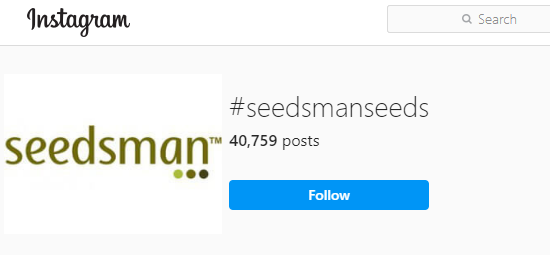 Seedsman is not an unfamiliar seed bank to any cannabis enthusiast, not only in Spain but in the world. This seed bank has been selling seeds since 2003 and they are still growing stronger.
Seedsman is the leading seed bank in Spain and they are also well known in Europe and other cannabis communities. Customers can find almost all available strains of cannabis in their seed stock. They supply more than 1,500 strains of cannabis from dozens of top breeders around the world.
The seeds from Seedsman are also genetically stable and well preserved, so their germination rate is very high. Even beginner growers can reap significant yields without making a big mistake.
In terms of service, Seedsman is a long established seed bank, so they know how to look after their customers. When you order seeds from them, you will receive dedicated care as well as many other incentives. They deliver to many parts of the world.
Order Seedsman's seeds here https://www.seedsman.com/
#3 Ripper Seeds – The remarkable seed bank at Spannabis with top-notch cannabis strain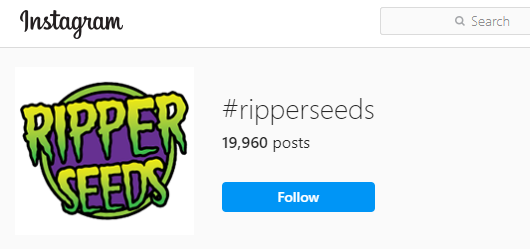 Ripper Seeds was only established in mid-2011, but leaders have been with the cannabis industry since the 2000s. They have a strong passion for cannabis and they have a strong desire for the plant. become more popular.
Their website has a very impressive design and is easy to navigate. It contains all the necessary information and the strains of cannabis they have available. Not any seeds were left behind with their ideal arrangement.
Despite its not-so-long history, Ripper Seeds has been constantly cultivating and adding new knowledge, so they deliver the most genetically stable strains of cannabis to their customers.
In terms of service, they are young people who should build a progressive and quality customer service system. They deliver fast and customers get 10% off every subsequent bill.
Check their website at https://www.ripperseeds.com/en/
#4 Delicious Seeds – An unrivaled supernova of tastes, aromas and sensations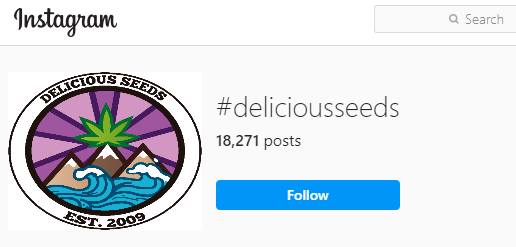 Delicious Seeds is actually such a super rookie that other veteran seed banks should be gradually trembling with. Not long ago they were established but their reputation really spread really strongly and they have a great growth strategy.
Delicious Seeds is focused on providing the best seeds from the best seed suppliers. They only select and provide seeds that yield high yield, good resistance to pests and diseases, and absolute germination rates. So most of their customers tend to buy more and come back more.
This seed bank also optimizes customer service to deliver the most impressive customer experience. They build good websites, implement lots of deals, and take care of customers at the right time.
They also strive to safely deliver their seeds to many parts of the world, not just in Spain.
Visit Delicious Seeds at https://www.deliciousseeds.com/en/
#5 Pyramid Seeds – Having spectacular varieties of feminized and autoflowering seeds, indica and sativa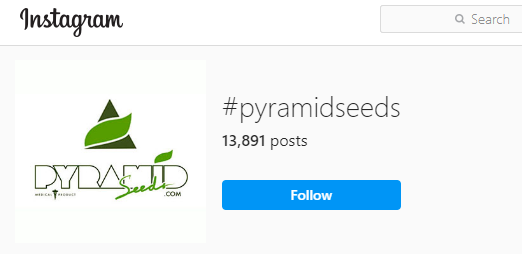 Pyramid Seeds are actually a seed bank that growers should add to their priority list. This seed bank has provided cannabis seeds for a long time to the Spanish cannabis community and they have also achieved a lot of success.
Pyramid Seeds have collections of spectacular varieties of feminized and autoflowering seeds, indica and sativa. You can find any cannabis strain you want at this seed bank for a discount.
This seed bank always wants to optimize its customers, so they work hard to ship their seeds to many regions around the world. However, they will not accept any liability if your order is in an area that has not yet legalized marijuana.
Check more about Pyramid Seeds at https://www.pyramidseeds.com/
#6 GB The Green Brand GrowBarato – Stands out by speed, competitive prices and reliability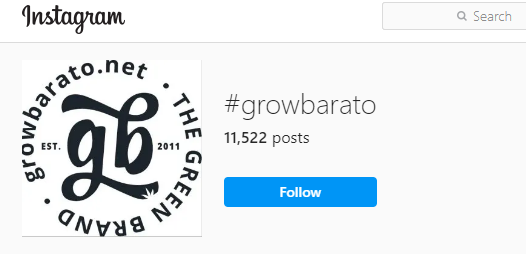 GB The Green Brand GrowBarato is a name too famous in the cannabis community in Spain. They have more than 40 physical stores across Spain and dozens of other franchises. They are truly popular and leading the cannabis industry in Spain.
They supply large quantities of cannabis seeds from reputable seed banks around the world. Each cannabis strain has a detailed description along with tips, notes that any growers need to get to grips with that strain. Not only the seed, but every product of them has such detailed description.
Their team consists of more than 50 professionals and they are always ready to bring the best customer experience. They always make an effort to growers without any difficulty starting their crops with their seeds.
GB The Green Brand GrowBarato develops its website vigorously so that its seeds reach many growers around the world. Safe checkout, discreet shipping, lots of offers are pluses when placing seeds directly on their website.
More things are waiting for you here https://www.growbarato.net/en/
#7 Royal Queen Seeds – Europe's best cannabis seeds with finest genetics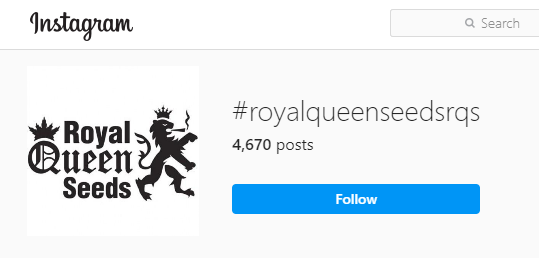 Royal Queen Seeds is an already well known name in the cannabis industry, and they are also a long established and highly respected cannabis seed bank. They provide top European seeds and genetics to the cannabis community around the world and you can easily find their seeds in other seed banks.
Royal Queen Seeds has extensive distribution and store networks in many countries, including Spain. Customers can buy their seeds at a store or order seeds online.
They offer almost every strain of cannabis available in the market, and you will definitely find something for yourself. Their website is very user-friendly, easy to navigate so you won't spend a lot of time placing an order.
This seed bank also offers a variety of promotional codes as well as giving away free seeds to customers. Follow their website regularly so you can buy seeds at the most discounted prices here https://www.royalqueenseeds.com/
#8 Spanish Passion Seeds – Top shipping service, optimal short delivery time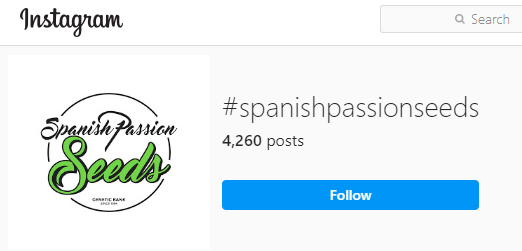 Spanish Passion Seeds are a recognized brand and they're a family business. This seed bank provides genetically stable feminine seeds. Despite their small size, their seeds have a very good germination rate and give remarkable yield.
In particular, this cannabis family has a very quality transportation service. They are extremely cautious and pack the order as discreetly as possible. Spanish Passion Seeds use their own packaging and make sure no information or content is released.
To prevent the seeds from being crushed during transport, the Spanish Passion Seeds use bubble-lined bags. They also deliver the fastest 24-hour delivery as soon as you complete the transaction to ensure the seeds stay fresh.
This seed bank will offer free shipping on orders from € 40. However, they do not ship to Australia, Chile, the US and South Africa.
More options at https://spanishpassionseeds.com/
#9 Experiencia Natural Grow Shop – Long experience with impressive seed quality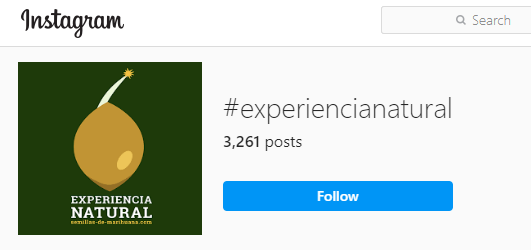 Experiencia Natural Grow Shop is a seed bank that has been with the cannabis industry for more than two decades. In their long journey, they have accumulated experience and knowledge to improve seed quality and service quality.
They are also very receptive and listen to comments from their customers. And that's also the reason they get almost absolute reviews on cannabis forums, a high return rate.
A team of staff with personalized customer service is available to answer inquiries from product to marijuana farming experience. This seed bank delivers to every region of the world sealed and protected. You will need your signature to receive the goods.
You also don't need to worry about your payment information being leaked or stolen. Besides, Experiencia Natural Grow Shop offers attached gifts or incentives for each order.
Here is their website address https://www.experiencianatural.com/
#10 Resin Seeds – The founders of the CBD movement with Cannatonic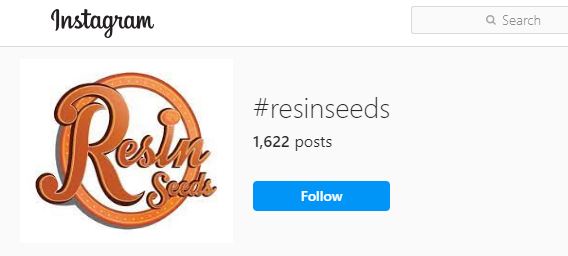 Resin Seeds is truly a seed bank, talented breeder. They really bring a lot of value to the cannabis plant together with the CBD movement and have been widely recognized. They have Cannatonic – CBD queen and many more. These strains of cannabis offer strong medical value, contributing to a more positive cannabis image.
Besides Resin Seeds also offers many other cannabis seeds and you can quickly and easily find them on their website. The seeds at Resin Seeds have a high average germination rate and come at an affordable price.
This seed bank delivers to many regions and they pack and seal your order quite carefully. They do not have as many incentives or discounts for customers as some other seed banks but the customer service is very good.
Resin Seeds' website here https://resinseeds.net/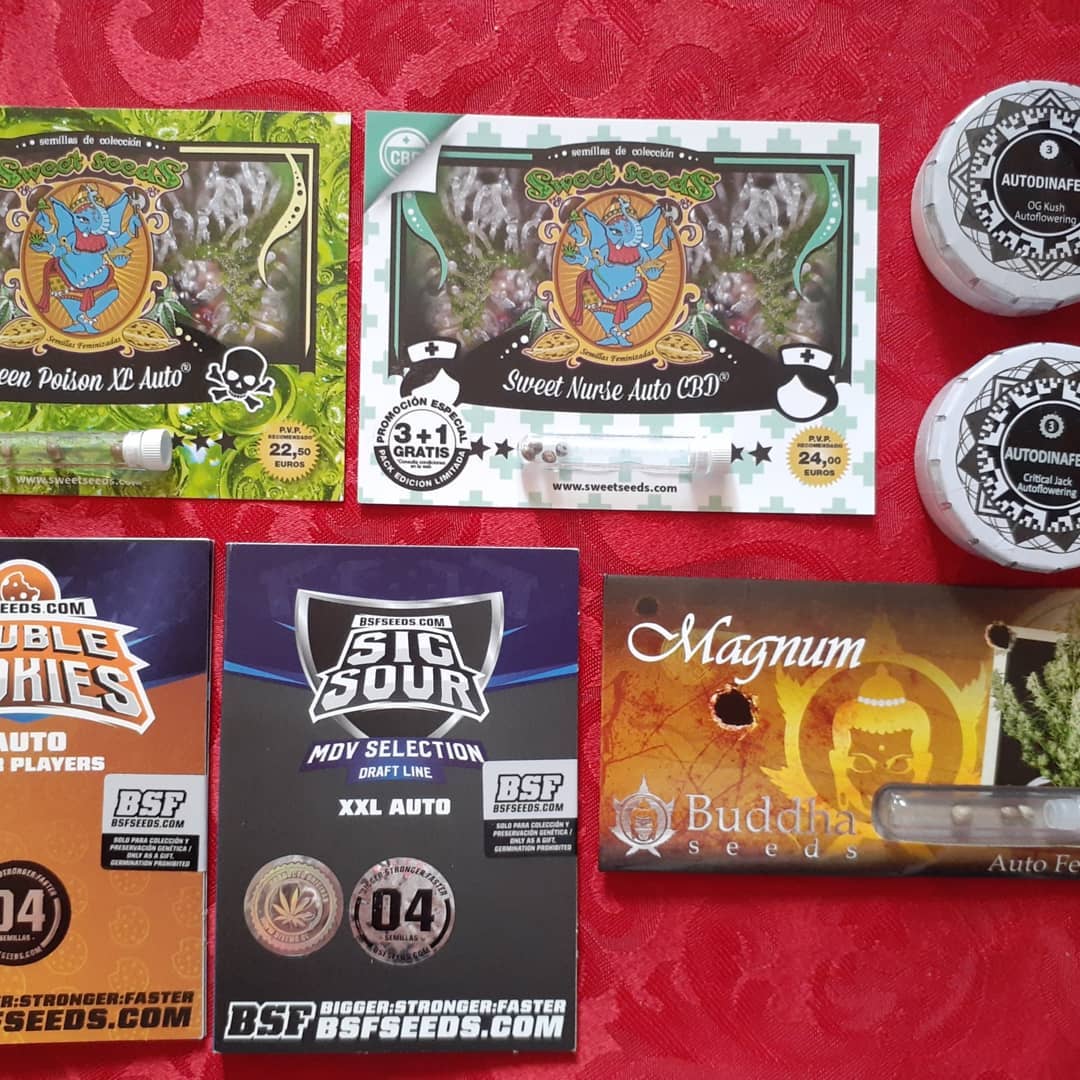 #11 Green Dream Growshop – Offer good seed treatments at a reasonable price
Green Dream Growshop was founded by a group of friends with more than 18 years of experience growing cannabis in the 2000s. They were one of the first cannabis shops in Barcelona and still thriving today.
Green Dream Growshop contains many different strains of cannabis from leading breeders in Spain and the world. They also offer seed treatments and other growing accessories besides the seeds, so you can get what you need to set up a good crop.
Besides, Green Dream Growshop always wants to share its experience with other growers by building a team of enthusiastic and professional consultants. You can visit their 400m2 store in Mataro or you can order seeds online on their website.
More at Green Dream Growshop address https://greendream.es/
#12 Sensi Seeds – The oldest and safest cannabis seed bank in the whole world
Sensi Seeds is a Dutch seed bank, but they have a dense network of stores around the world, including in Spain. So the Spanish growers can also quickly and conveniently purchase seeds from Sensi Seeds.
Sensi Seeds have been around since the very first days when people tended to commercialize cannabis. They have a long history and make a huge contribution to the world's cannabis genetics with leading cannabis strains.
This seed bank provides the customers with the most stable genes, and they work with a great deal of passion for cannabis. All the seeds in their seed stock are carefully selected so that customers can grow them most easily.
If you need a large amount of cannabis seeds, then Sensi Seeds are also ideal. They offer the most common strains of cannabis to unique, rarer strains. They generally have whatever you need for your crop.
The seeds at Sensi Seeds are affordable and come with excellent customer service. Customers will also regularly receive incentives from them.
More information at https://sensiseeds.com/
#13 Ministry of Cannabis – A recognised breeder of premium quality cannabis seeds
Ministry of Cannabis are major breeders in Spain and Europe, they are the source of premium quality cannabis seeds for the world cannabis market. Ministry of Cannabis has over 15 years of experience working with clients and they are considered a reputable seed source on many cannabis forums.
Ministry of Cannabis associated with the pioneering titles of autoflowering seeds. They also provide classic cannabis strains, improve classic strains and strong original strains. Their seeds appear very popular in many parts of the world.
They deliver 24 to 48 hours and try to reach as many customers around the world as possible. Customers in Spain can receive their seeds within working day after the transaction.
Ministry of Cannabis have germination rate guarantees for customers, they also provide order tracking and assistance in packing orders according to customers' needs.
For more details, check their website https://www.ministryofcannabis.com/
#14 City Seeds Bank – Quality service with best marijuana seeds prices available
City Seeds Bank is the place to buy seeds familiar to many old growers. This seed bank has a very strong passion for cannabis and they always want the world cannabis community to thrive with their help.
City Seeds Bank places great emphasis on genetics and quality of its cannabis seeds. They research very carefully and make sure to only deliver the seeds with the highest quality genetics to customers.
They offer a wide variety of cannabis strains and whether you have a technical hand or are a beginner growers you will find something for yourself. They also offer these seeds at a good price compared to many other seed banks.
Regarding the service, there aren't any serious issues that you need to be aware of. Their staff is made up of people with a passion for cannabis and they are always ready to share it with their customers. They also regularly run deals and discounts.
Need more? Visit their website at https://cityseedsbank.com/
#15 Fast Buds Seeds – Leading autoflowering cannabis seed bank with tailored genetics for fast growth
Fast Buds Seeds is a seed bank and breeder that has some of the top autoflowering cannabis strains in the world. They are famous for their creativity and seem to be able to create even more unique autoflowering strains.
This seed bank specializes in providing strains of cannabis autoflowering with a short harvest time, only about 9 months with a significant yield. They also offer many other cannabis seeds from top breeders around the world.
Fast Buds Seeds are also confident in their staff. This multicultural team helps a lot as more and more customers outside of Spain are ordering seeds online. They also advise very enthusiastically and enthusiastically with their rich experience in cannabis farming.
This seed bank ships cannabis seeds to many parts of the world. With customers in Spain, you will be able to receive seeds within the same day after the transaction. Their website is also well built to make navigating and ordering online simpler.
Order seeds here https://2fast4buds.com/
#16 Green Parrot Seeds – Fresh seed supply, high germination rate
Green Parrot Seeds is a large seed bank in Spain in particular and Europe in general. They are known for providing the maximum freshness of seeds to ensure a high germination rate when it reaches the customer.
Their seeds are regularly checked and replaced, refreshed to ensure they are freshest, and germination rates are higher than ever. This seed bank contains more than 1000 strains of cannabis but they did not forget any of them. That's why Green Parrot Seeds really put a lot of dedication to the quality of their seeds.
They also have a store where you can go to see and see the cannabis seeds live. They sell a wide variety of cannabis seeds, from small, local brands to well-known brands, as long as the seeds meet their quality requirements.
Green Parrot Seeds' website is designed to be easily accessible to customers who are far away from the store and from overseas. They design and organize the website neatly and completely and you will be guided through the smallest steps.
Here is the Green Parrot Seeds' website https://greenparrotseeds.com/
#17 Biohazard Seeds – The paradise for feminized cannabis seeds
Biohazard Seeds is a seed bank known for its selection and supply of top quality feminized cannabis seeds. These seeds are well yielding, easy to grow and come at an affordable price.
This seed bank is also the ideal seed buying site for professionals, amateurs and other retailers. They offer a wide range of strains of cannabis in small, medium and large packet formats with 1 seed, 3 seeds, 5 seeds, 10 seeds and 25 seeds respectively.
The special thing is that all of these seeds go through a meticulous and careful hand selection to retain only the best quality seeds. These seeds are then packaged and delivered to the customer. That is why the germination rate of the seeds from Biohazard Seeds reached 95%.
In addition, this seed bank stores seeds in stock with the best conditions to ensure they do not lose quality and germination rate. With each cannabis strain, they prepare basic information so that growers can learn more about each cannabis strain they choose.
Here's their website https://www.biohazardseeds.com/
#18 Barcelona Seed Center – Reputable seed bank with dozens of discounts
Barcelona Seed Center is also a reputable seed buying destination for many cannabis enthusiasts in Spain. This seed bank has a long history and they also receive a lot of positive reviews from their customers.
This seed bank offers seeds ranging from feminized, autoflowering, regular to CBD seeds. These seeds all come with good prices and especially the Barcelona Seed Center offers lots of deals and discounts. So you can absolutely buy seeds at a much cheaper price.
They also offer a wide variety of cannabis accessories and other cannabis growing items and can be purchased with your seed menu to save on shipping costs. The seed bank will also provide free shipping on qualified orders.
Visit Barcelona Seed Center at http://www.barcelonaseedcenter.com/gb/
#19 Parafernalia Grow Shop – Provides everything growers need to grow cannabis
Parafernalia Grow Shop was established in 2002 and they have been serving the Spanish cannabis community and the world since those days. They work with a wide variety of products, from seeds to planting utensils, generally everything a growers need for their crop.
Their seed stockpile is filled with the most sought after and the most popular of all. They select very carefully so that even beginners will have no trouble sowing seeds.
They also offer seed strains from the world's leading seed banks such as Sensi Seeds, Genehtik, Dutch Passion, Dinafem and more. They also have CBD seeds for growers who want a bit of medical value in their crops.
Their website is quite simple but contains enough of what they have neatly. You can always buy planting tools and they usually have a lot of incentives when you buy more.
Order their products at https://e-parafernalia.com/es/
#20 Kaya Barcelona Grow Shop – Professional seed bank with stable genetics
Kaya Barcelona Grow Shop is a reputable and professional place to buy seeds and marijuana accessories in Spain. This seed bank has more than 12 years of experience in the cannabis industry and all they want is to bring the best service, the best price, and the best genetics to their customers.
Growers can order online through their website or can go to their store to touch and receive advice from experts. They provide the seeds for quite a cheap price and if you need to buy bulk seeds for your green house then Kaya Barcelona Grow Shop can accommodate you too.
When buying seeds at Kaya Barcelona Grow Shop, customers will receive the most professional care and enthusiastic advice. Here, the customer always comes first.
They deliver seeds for free 24 / 48H so customers will receive their order in the shortest time possible. Customers will also be able to exchange or return seeds for free within 7 days if there is a problem. Payment here is completely safe and secure.
Visit their website at this link http://www.kayabcngrow.com/es/