Centaurium pulchellum (Sw.) Druce – Centaury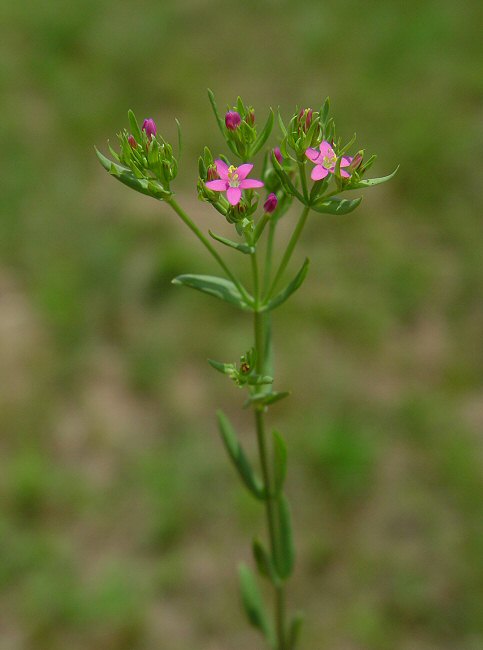 Family – Gentianaceae
Stems: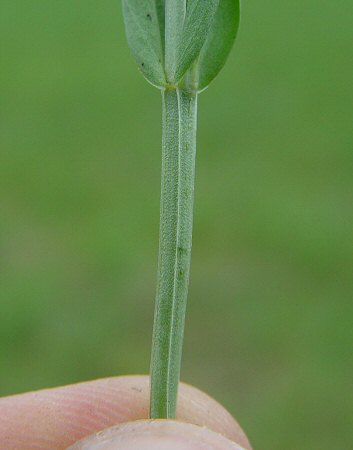 Leaves: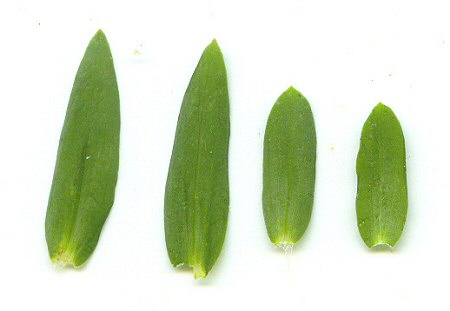 Inflorescence:
N/A
Flowers: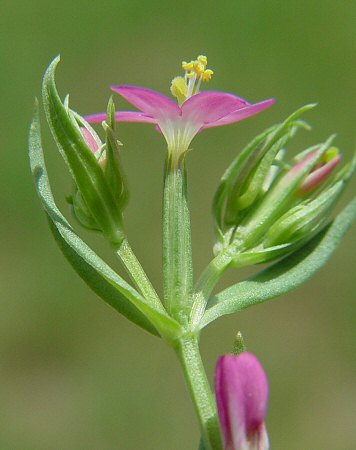 Calyx.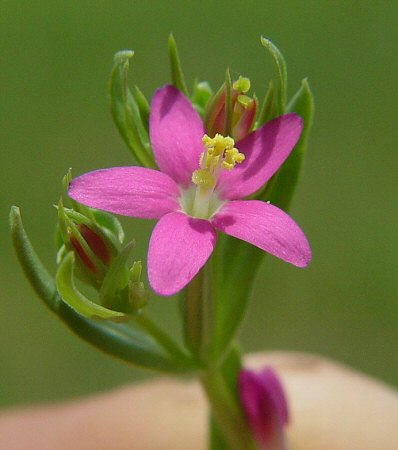 Flowering – June – October.
Habitat – Fields, waste places, disturbed sites.
Origin – Native to Eurasia.
Other information – This little introduced species is uncommon in Alabama. The plant can be identified by its small size, grooved stems, opposite, sessile leaves, and brilliant pink flowers. The long calyx lobes of the flower are nearly as long as the corolla tube. Another species, C. umbellatum Gilib., is similar but has not been reported yet from Alabama. The two species are often confused and misrepresented on the web. It appears that the best characteristic to tell the two plants apart is calyx lobe size in comparison to the corolla tube. The calyx lobes of C. umbellatum are less than to half the length of the corolla tube. The length of calyx lobes in C. pulchellum is mentioned above.
The genus name Cenaurium derives from the Greek "centau(r)" meaning "a piercer, spearman" and is an old name used by herbalists as the medicinal properties of the plant were discovered by the Centaur.
The species epithet pulchellum derives from the Latin "pulch(ell)" meaning "beautiful" as the flowers are small but have amazing color.
Alabama Distribution: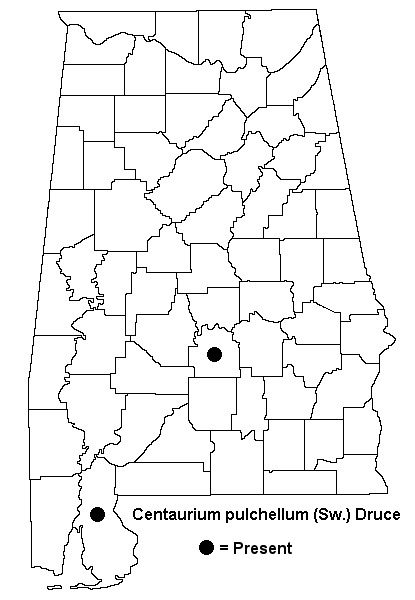 Photographs taken in Lowndes County, AL., 6-4-05.