Grow Tents Near Me: Find your nearest grow tent supplier now!
You want to start growing your own marijuana plants indoors but where do you start? There is a wealth of knowledge out there on indoor growing and lots of options for buying your growing kit online but some of us prefer shopping locally and having a real person to speak to. Whatever you prefer – you've come to the right place as we've got both options covered.


If you are wanting to find grow tent suppliers near you a quick search online will immediately show you where to shop. Simply type "grow tent providers near me" into google and you will be given a list of suppliers plus a map of where to find them. You can check out their reviews and experiences other customers have had with suppliers before you select your store.
Top Tips for buying a Grow Tent
Using a grow tent is the easiest and quickest way of growing marijuana indoors but there are a few things you need to think about before making your purchase.
#1 The size of your space
The first thing to consider is the space where you want to set up your grow tent. Have a think about the number of plants you want to grow and also the height which you would like them to grow to. The space that you grow them in will dictate the size of your grow tent and, consequently, the size of your plants.
Once you've measured your grow space, it is important that you choose a grow tent that is a bit smaller than your grow space so that you have space to set it up and that it isn't too tight a squeeze.
#2 The light system you want
When thinking about the size of your grow tent you need to consider the sort of light system that will fit within your designated growing space. There needs to be adequate space between the grow lights and your plants throughout the growth cycle, so make sure you consider this when choosing your grow tent.
The height of your tent will determine the light system it can handle, with smaller tents requiring a light system with low intensity. Some grow tents allow you to buy extension kits so that you can adjust the height of your tent if you change your mind about how tall you want your plants to grow. Something to bear in mind if you aren't sure about what height to go for.
#3 Material
The next thing to think about before purchasing your grow tent is the quality of the material it is made out of. One of the key aims of the grow tent is to be light proof so this should be a given, but it is also important to check the durability of the tent canvas.
Cheaper grow tents will have a lower thread count, which means that the canvas won't be as strong and long-wearing as one with a higher thread count. If you are wanting your grow tent to last you a long while consider the thread count of your purchase, as with a stronger canvas it is less likely to rip, puncture and will withstand years of usage.
#4 Ports
As there will be various devices that you need to set up in your grow tent there needs to be outlets for the wiring and plugs to be fed through to reach an electrical socket. Make sure you check out the ports on the grow tent you are thinking about buying to make sure that there are enough of them, and that they are in the right places for the set-up that you are planning.
Some super-deluxe tents will have dual-clinching ports, this means that there is no gap where the wires enter the tent and prevents any light coming into the tent from outside. This makes sure that your grow tent is completely light-proof – something that is worth thinking about if you want to have 100% control of the conditions your plants are growing in.
#5 Windows and extras
Some grow tents come fitted with windows so that you can keep an eye on your plants without having to disturb them by opening up the tent. Check out the windows on the grow tent, and the visibility through them to make sure they are suitable for you.
Other optional extras on a grow tent can include pockets on the outside to keep your growing tools. This sort of feature can really come in handy if you like to have everything in one place, and all your equipment to hand.
Top 10 Best Grow Tents available Amazon 2023
What if there are no shops near you that sell grow tents? Don't worry, there are plenty of grow tents available online. Here we have picked out our favorites and give you a selection of the best grow tents currently on the market.
If you have a large space for a grow tent then take a look at this 2-tiered grow tent from TopoGrow. It is designed to support all stages of the growing cycle of your marijuana plants – you can start by growing your seedlings in the small grow tent at the side, and then transfer them to the large tent when they start to grow taller.
This package comes with everything you need to set up your grow tent, including a reflective tent cover which prevents unwanted light getting in, a metal frame which is easy to construct, a water-proof Mylar floor tray, and some set-up instructions. The interior contains diamond Mylar to ensure maximum reflection from your lights. This tent comes in multiple sizes so you can select the best for your space.
#Grow_tent #Grow_room #Mylar #Two_tiered #Indoor #Grow_your_own
When growing indoors ensuring that your plants receive the correct amount of light is essential for healthy marijuana plants and good yields. This grow tent from Mars Hydro is made out of a robust 1680D canvas so is highly durable as well as adept at keeping the light from your grow lights inside.
If you want to be able to easily track the progress of your plants, then you will love the peek window constructed in the design of this tent. This window also helps to keep your plants ventilated and dissipate the heat from your grow lamps. With easy set-up and a 30-day guarantee if you aren't satisfied with the quality of this tent, this is a great choice for first-time growers.
#Grow_tent #Light_proof #Big_yields #Grow_room #Indoor_Growing
This perfectly sized grow tent from VIVOSUN has some excellent features and is designed to perfection to ensure healthy growth and big yields. It comes with everything you need to set it up, with no additional tools or accessories needed. The 600D canvas outer layer creates a robust framework and also serves to block out unwanted light.
The observation window is a great addition to this quality grow tent, as you can keep an eye on your plants without disturbing them. This grow tent is also well known for its quality metal zipper that will stand the test of time and ensure light is kept in. The 98% Mylar lining is also an essential feature of this tent and ensures that your grow lamps are put to best use.
#Grow_your_own #Grow_tent #Indoor_growing #Hydroponics #Cannabis
A lot of people are put off indoor growing as they fear that they don't have the space for it. Don't let space limitations put you off and opt for a mini grow tent such as this one from Yescom. Its small dimensions can fit in even the most inconvenient places, and it is also very portable if you are going to need to move it around.
Despite its size, this grow tent still has all the great features of a good grow tent. The inside is fitted with Diamond Mylar so that your plants receive optimum and balanced light from your light source. It also is fitted with multiple ports for your equipment and you will also receive 2 bonus nylon belts to hang your grow lights from.
#Mini_grow_tent #Small_spaces #Marijuana #Indoor_growing #Plants
iPower have constructed a super strong and robust grow tent that ticks all the boxes in our book. This grow tent is built to last with a sturdy steel frame, tear-proof outer layer, heavy-duty stitching, and strong zippers. You can be confident you will be growing multiple batches of cannabis plants in this tent.
Ensuring that your plants receive the optimum amount of light possible has also been considered in this design. The reflective Mylar on the inside of the tent will ensure that up to 97% of the light from your grow lamps is reflected back onto your plants. This is sure to keep your electricity bill down! Plus, there is an observation window and tool bag as part of the tent.
#Grow_tent #Grow_lamps #Heavy_duty #Indoor_growing #Hydroponics
The bigger your space the more plants you can grow, and if you are lucky enough to have the space for it why not check out this huge indoor grow tent from VIVOSUN. Measuring 120x120x80 inches this tent is pretty hefty. It is completely light proof thanks to the black lining and 600D canvas exterior and the interior Mylar makes sure you make the most of your grow lights.
When you're growing this many plants, you are going to want to check on them. So you will be glad to hear that this grow tent contains observation windows for you to observe your plants as they flourish. This tent also comes with a 2-year warranty so you can be sure that your investment is a secure one.
#Grow_room #Grow_tent #Indoor_growing #Marijuana #Big_yields #Light_proof
This grow tent from Growtent Garden comes in all shapes and sizes so if you like the look of this one, there is sure to be one in the right dimensions for your space. It is a highly durable tent with a sturdy 600D outer layer and strong metal poles which can hold up to 110 lbs.
The designers have gone to great lengths to keep precious light and odors from your plants in, and unwanted pests and outside light out. This is thanks to the strong heavy-duty zippers, strong external material and the presence of double stitching throughout. A great value grow tent for the size and a firm favorite with indoor growers.
#Light_proof #Grow_tent #Grow_room #Indoor_growing #Big_yields #Cannabis
If you want a grow tent that is easy to assemble and easy to maintain then look no further than this superb grow tent from Zazzy. The metal poles are designed to ensure a smooth and safe installation so that your indoor growing experience can start immediately.
Promising to be both 100% light proof and tear proof you know that this tent is going to be both good for your plants and your pocket thanks to its durability. It also includes a removable Mylar floor tray which makes for easy cleaning. A great choice for those that are new to growing indoors.
#Tear_proof #Grow_tent #Indoor_growing #Healthy_plants #Light_proof
Homemade grow tent in Toilet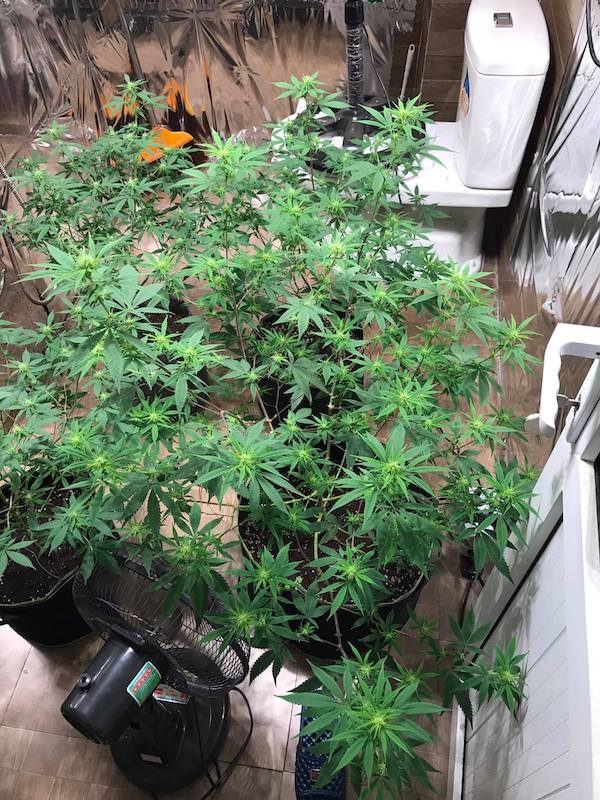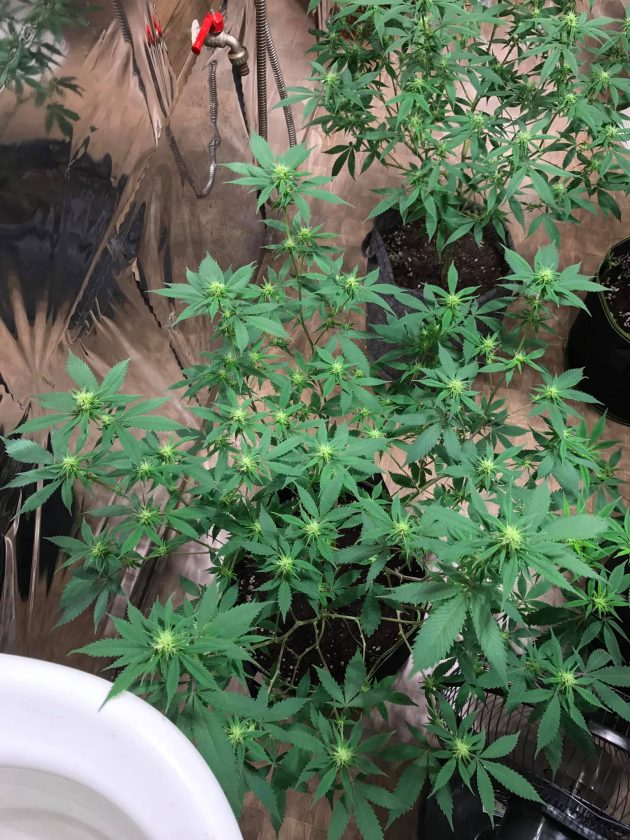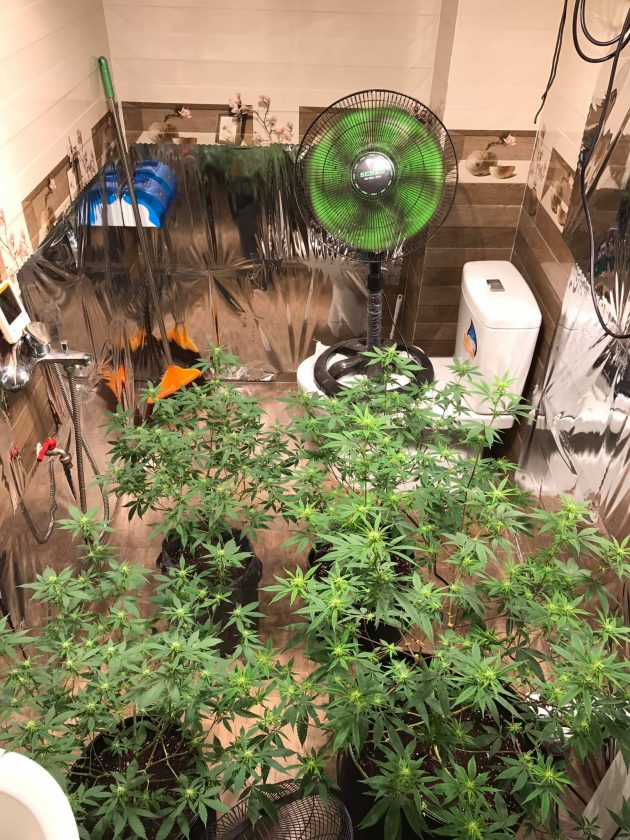 Homemade grow box ideas
#1 Homemade grow box ideas by Caster Caravel
#2 Homemade grow box ideas
#3 Homemade grow box ideas
#4 Homemade grow box ideas
#5 Homemade grow box ideas
#6 Homemade grow box ideas
Conclusion
From just a quick online search you can be directed to a multitude of grow tent suppliers in your area. Buying a grow tent in person can allow you to have a good look at it beforehand and get advice from an expert.
You may prefer the choice of grow tents that are available online and go down this route. If you do make sure you follow our reviews and select a quality and robust model that suits your needs and space requirements.