Top 20 Highest Yielding Strains Review 2023: Indoor & Outdoor Cannabis Seeds
Any grower wants to get a good harvest with thick and quality cannabis buds. However, not all cannabis strains can produce high yields, so growers who want to reap large profits must choose the highest yielding strains.
Choosing the right highest yielding outdoor strains and indoor strains will help growers enjoy a successful crop that is worth the care they put in. Choosing these cannabis strains can be easy for experienced growers, but it can be a challenge for many other growers.
That's why we've prepared a list of the top 20 highest yielding strains to help growers choose the right strain for their crop. Of course, to get the desired amount of cannabis, it also depends on the climatic conditions as well as the care of the growers.
Below is a list that growers can refer to.
Top 20 Highest Yielding Strains Review 2023
#1 Chocolope – Editor's Choice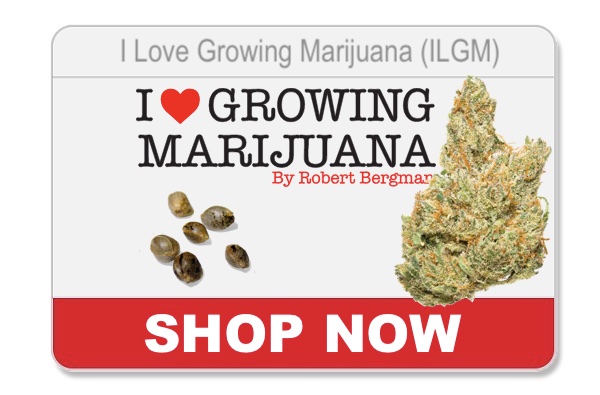 Chocolope is a 90% Sativa dominant cannabis strain, almost a pure Sativa weed strain. So it's not surprising that this strain of cannabis provides good effects and energy to stay motivated to work all day. This marijuana strain contains up to 19% THC content.
Chocolope is famous for its sweet taste of a combination of chocolate, coffee, earthy and a little vanilla. Its captivating flavor and effects are ideal to replace strong morning coffees.
Not only appreciated for its taste, Chocolope cannabis strain is also rated by many growers as the highest yielding plant ever grown. It is an easy marijuana strain to grow so that even beginner growers can get a good harvest.
This cannabis strain can grow well both outdoors and indoors, it also adapts well to other farming methods. However, for beginner growers, we recommend growing Chocolope indoors for easier control and care.
This marijuana strain is susceptible to mildew, and is frost sensitive. So, growing plants indoors, in a well-ventilated location, will help growers easily control, thereby harvesting more quality buds.
If grown outdoors, this strain will grow well in a sunny and warm Mediterranean climate. Growers should also pay attention to frost and sudden changes as Chocolope is very sensitive to it.
With good care, growers can harvest max yield 450 to 500 grams/m2 indoors and 800 to 1000 grams/m2 outdoors.
#2 Big Bud – Best Indoor Strain for Yield and Potency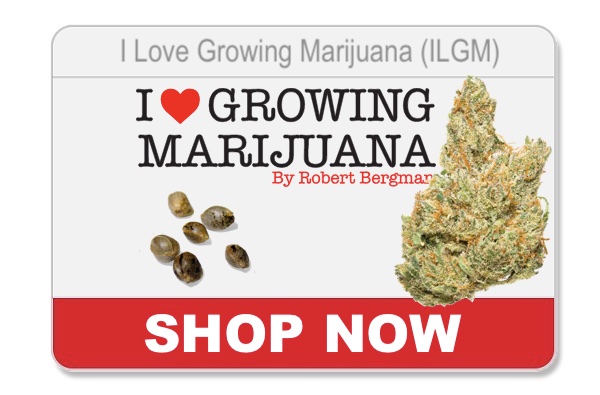 Like its name suggests, Big Bud will give growers heavy, thick and extremely quality shoots. This marijuana strain regularly tops the priority list for both commercial and home gardens. This high-yielding marijuana seed will give growers a huge yield.
This Indica-dominant cannabis strain contains up to 16% THC content and it delivers deep, totally relaxing full-body effects. It has a spicy taste with a hint of fruity sweetness, and a little earthy smell. Not the best taste but enough to give an impression and satisfaction.
Big Bud is particularly popular due to its high yield, and luckily this weed strain is an easy to grow and control strain. This seed can be grown both outdoors and indoors. And it is also suitable for hydroponic farming.
This marijuana strain will grow to enormous size, so if growers grow seeds indoors, care should be taken to use horizontal growing techniques. When grown outdoors, this weed strain will grow to its maximum height, which in turn will also produce more buds, higher yields.
This cannabis strain will thrive under warm and sunny climates. Growers can expect 25 ounces of buds or more per plant.
#3 Amnesia Haze – Best THC Strain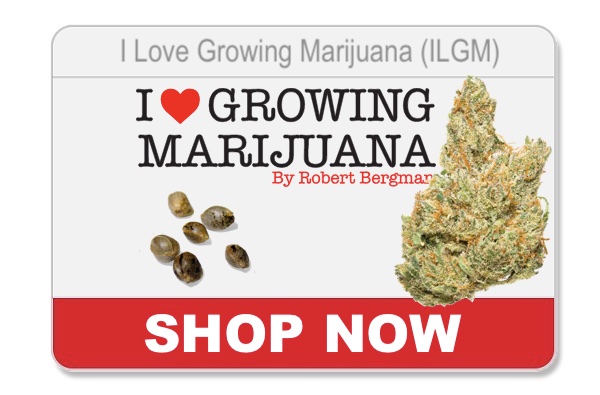 Amnesia Haze seed is not only popular for its distinctive citrus flavor but it is also known to be a high yielding cannabis strain. This Sativa-dominant cannabis strain contains up to 21% THC, providing an initial soothing effect followed by a deep relaxation of the whole body.
Amnesia Haze has won the Sativa Cup and the Cannabis Cup. And with its rich flavor, this weed strain is a popular strain in coffee shops. The combination of citrus, earthy, lemon and sweet will surely impress you.
Amnesia Haze seeds are quite easy to grow. It can grow well both outdoors and indoors, and beginner growers can also try this cannabis strain. Growers should be aware that this high yielding cannabis seed needs plenty of sun as well as warm temperatures.
When grown outdoors, the plant will do well in a warm, sunny Mediterranean climate. Under this climate, this strain will produce the highest yield at 25 ounces/plant. However, it is very sensitive to pests. So growers who do not have much experience should choose to grow seeds indoors.
#4 Pineapple Haze – Large Colas for a Heavy Yield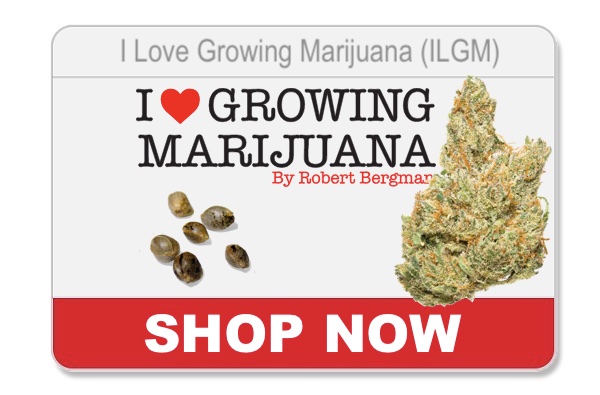 This 70% Sativa dominant seed is an ideal choice for growers looking for the highest yielding strains indoors. This cannabis strain offers an attractive aroma and effect of citrus and sweet fruit.
Pineapple Haze is suitable for starting a new day. With a THC content of up to 19% and a negligible CBD content, this weed strain will boost energy along with abundant creative thinking.
However, Pineapple Haze seeds are quite difficult to grow and it also requires technical and experienced growers to be able to control well. Growers can grow this seed indoors or outdoors, in full sun and warm temperatures.
But we recommend that growers opt to grow Pineapple Haze seeds indoors. Plants will grow to a tall size, accompanied by large colas. And these large colas will give off a pineapple scent that is very attractive to insects. When growing indoors, growers should use techniques to limit the height of the plant.
These thick, quality buds will give the highest yielding strains indoors around 251 to 500 grams of cannabis.
#5 Blue Dream – Best Strains for Commercial Growers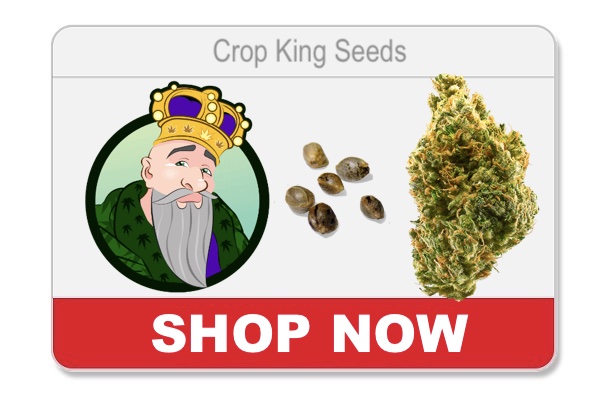 Blue Dream is a popular cannabis strain for many reasons. This weed strain is known for its unique, sweet taste, along with incredible healing abilities, effects, and values. In addition, Blue Dream is also a huge yielding strain, bringing a lot of value to commercial growers.
This Sativa and Indica balanced cannabis strain will provide a soothing effect at first, then transform into a strong and deep state of total relaxation. The scent of pine, herbs and grass is sure to satisfy smokers.
Blue Dream seeds are not difficult to grow, it can grow both indoors and outdoors, but growing outdoors and greenhouses will give higher yields. These high yielding seeds are easy to control and require no special care techniques.
Growers just need to pay attention to pruning to focus nutrients on the shoots and branches above. The resulting shoots will be fragrant and very good quality. This cannabis strain will bring more value than you think.
#6 Mango Haze – Highest Yielding Outdoor Strains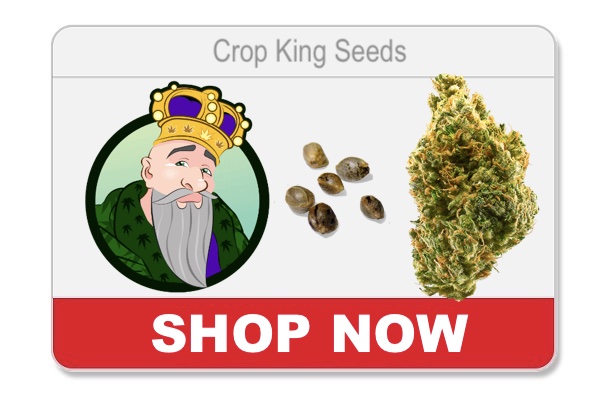 Mango Haze is a cross between Haze strain, Skunk #1, and the Northern Light #5. This cannabis strain is almost a pure Sativa cannabis strain. It has a reputation as an effective stress reliever and is the highest yielding cannabis strain outdoors.
Mango Haze strain is suitable for use in the morning. With a sour, pungent and sweet taste and a fragrant aroma of coffee, Mango Haze can completely replace a cup of strong coffee. It gives a relaxing effect, mental focus and creativity.
This cannabis strain is not easy to control. Although this marijuana strain can grow indoors, we do not recommend this option for growers. Plants will grow to a huge size so growers will need a large space for the plants to grow best.
Growing Mango Haze seeds outdoors has the drawback that the buds are susceptible to mold. So growers should pay attention to pruning to make the air more airy. But in return, growing crops and massively yields provide growers with extremely abundant bud production.
#7 Chronic Widow – Best for a Relaxing Sleep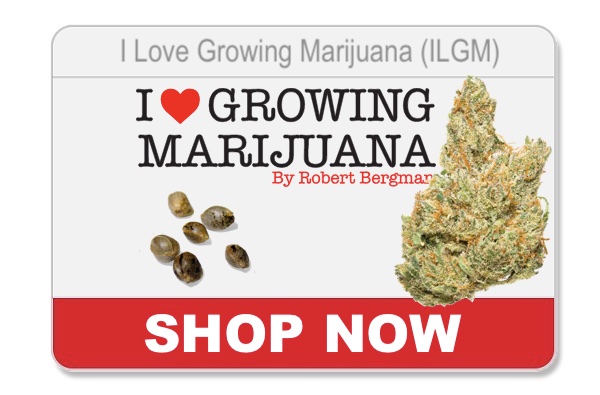 Chronic Widow is a 65% Indica dominant cannabis strain and it contains extremely high levels of THC, up to 23%. This weed strain gives a powerful effect, starting with giving energy and then feeling completely stoned.
This marijuana strain is very suitable before going to bed, if you are having trouble sleeping, use this weed as a mild medicine to get a good night's sleep. Earthy and spicy flavors will make you feel more relaxed and sleepy.
But Chronic Widow is not an easy cannabis strain to grow and it requires the right growing technique. But fortunately for beginner and amateur growers, Chronic Widow easily forgives minor mistakes.
Chronic Widow seeds will grow into dense plants, so growing it indoors or in a greenhouse will make it easier for growers to care for and control environmental conditions. With good care, growers can get the highest yield up to 700 grams of cannabis per square meter.
#8 White Rhino – Best for All Environments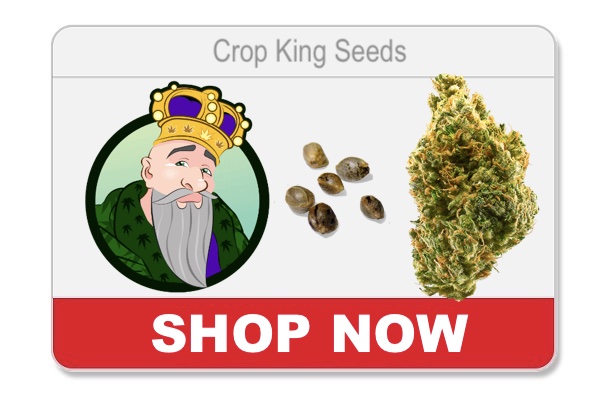 White Rhino is an Indica dominant marijuana strain with a parent strain White Widow, information about its parent strain is unclear, but is highly likely a pure Indica strain. Like its name suggests, White Rhino is a strong and resilient cannabis strain. It has strong vitality suitable for all environmental conditions.
This cannabis strain impresses with notes of pine wood, sandalwood and mild herbal notes. It is especially suitable to use before your sleep. This weed will reduce the cluttered thoughts in your head and make it easier to fall asleep.
White Rhino can be considered an easy-to-grow cannabis strain, it can grow in all climates, except frost. That's why growers should try this cannabis strain. It also requires no complicated maintenance techniques to produce significant shoots.
#9 Critical Mass – Best for Newbie Growers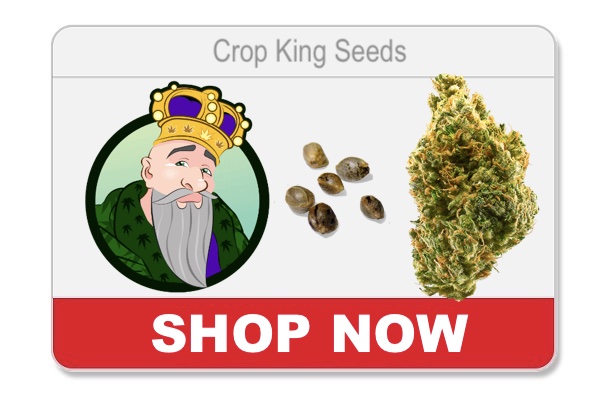 Critical Mass is a 65% Indica dominant cannabis strain and an Afghani and Skunk #1 hybrid. This marijuana strain is well known for its great recreational and medical value. With up to 22% THC and 5% CBD, Critical Mass delivers a powerful enough effect to eliminate your aches, stress and anxiety.
In addition, this marijuana seed is also known for being easy-going and easy to grow. It is popular among the cannabis growers community because it requires little care and yields a high yield. The weed shoots obtained are very heavy and dense.
Growers can grow Critical Mass seeds both indoors and outdoors. Just be careful setting up the supports or stakes so that the plant can handle the weight of the dense cannabis shoots. The yield that can be obtained is very good, about 500 grams/m2.
#10 G13 – Best for Relaxation & Unwinding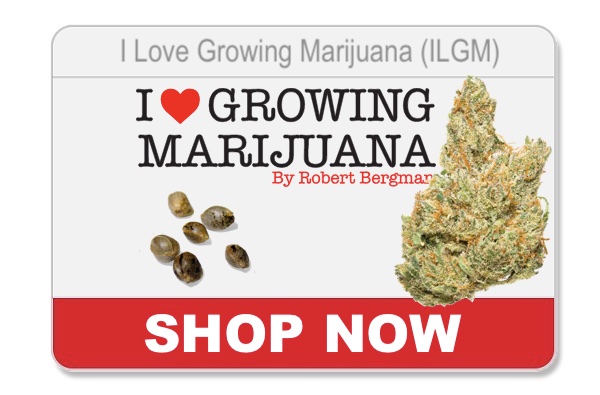 Although its origins are unclear, G13 remains one of the most famous marijuana strains in history. This cannabis strain is 70% Indica dominant but it does not provide the hunger and drowsiness effects like other Indica strains.
G13 especially brings a sense of comfort, freedom and fun. This type of weed is especially good for relaxation and unwinding. The unique aroma of herbs, soil and citrus is sure to make you relax more deeply.
G13 boasts high yields and grows well in cool climates. Growers can grow G13 seeds indoors, outdoors or hydroponically. This cannabis strain is easy to grow and easy to control.
However growers should be aware that the seeds will develop into dense plants. So pruning is necessary to keep the shoots from being attacked by mold. Growers can also use certain methods of training plants during the vegetative phase to produce more shoots.
#11 NYC Diesel – Best Sativa Marijuana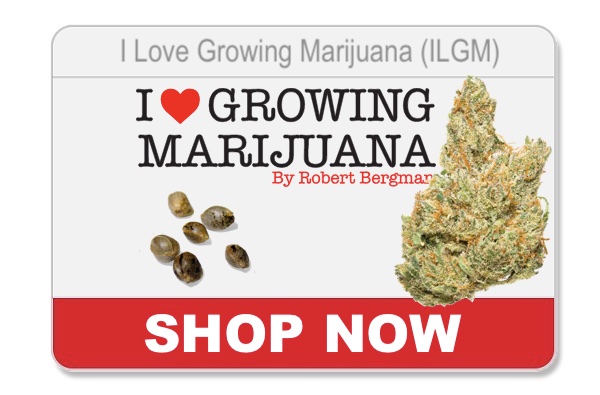 NYC Diesel is a weed that is appreciated for its taste and effects. This Sativa-dominant cannabis strain is very popular among artists because it can be uplifting, inspiring endless creativity.
The taste of NYC Diesel is a bit pungent, with a combination of diesel and chocolate. This marijuana strain is not physically dominant, but it does deliver powerful and dramatic effects. In particular, NYC Diesel is considered the best Sativa marijuana on the market when winning the High times Cannabis Cup.
Not only has an impressive taste and effect, NYC Diesel is also a cannabis strain that produces a high yield. The plant can thrive both indoors and outdoors, but it is not an easy strain of cannabis to control.
To ensure a high yield, growers need to have good knowledge and techniques. Plants will grow well in dry, warm and stable climates. They are quite bushy and require a lot of nutrition, but are also very sensitive.
#12 Green Crack – Best Taste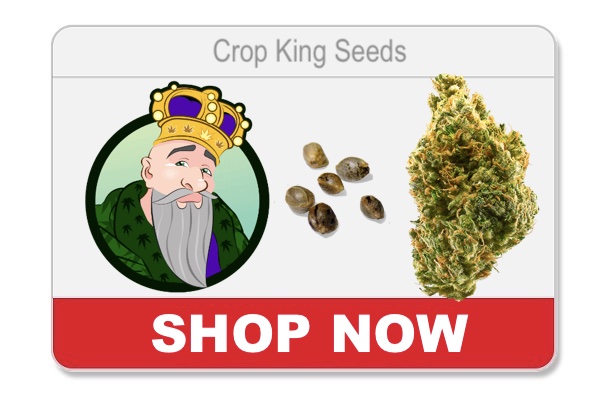 Green Crack is a well known name and it was given by Snoop Dogg. This marijuana strain has an extremely seductive taste and aroma. The combination of citrus sweetness with a hint of lemon and spice will bring a sweet and satisfying space.
THC content up to 21% will give a high effect. The fine fumes of this weed can keep you glued to the chair but at the same time will completely remove the stress that has built up over the long days.
Green Crack is a medium difficulty cannabis strain. Growers can grow Green Crack seeds indoors, outdoors, hydroponically or in greenhouses. This is a high yield strain, so growers can expect huge quantities of sparkling, trichome-coated buds.
#13 Northern Lights – Best Indoor Strain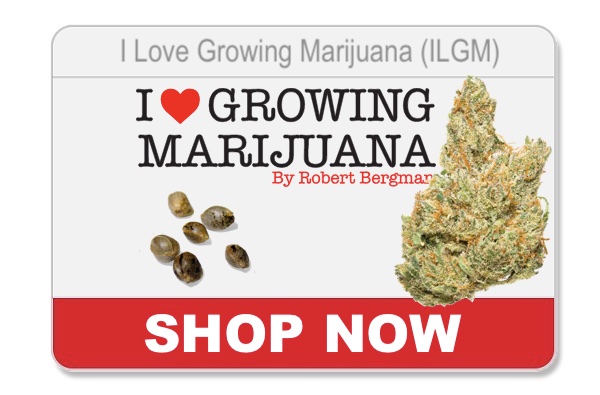 Northern Lights is one of the highest yielding strains appreciated by seasoned growers and professionals alike. This high yielding strain is also known for its appearance reminiscent of the Northern Lights with its unique blend of purple, green and several other colors.
This cannabis strain is very suitable for growing indoors, growers can also be grown outdoors. Northern Lights seeds will grow into small sized but remarkably high yielding plants. These cannabis plants produce a lot of buds, although small they are very very good quality.
Northern Lights is suitable for growers of all levels of cultivation. This marijuana strain is easy to care for and control, so growers just need to pay attention to adjust the climate accordingly along with providing enough nutrients for the plants.
#14 Blue Cookies – Best for Indoors & Outdoors Growing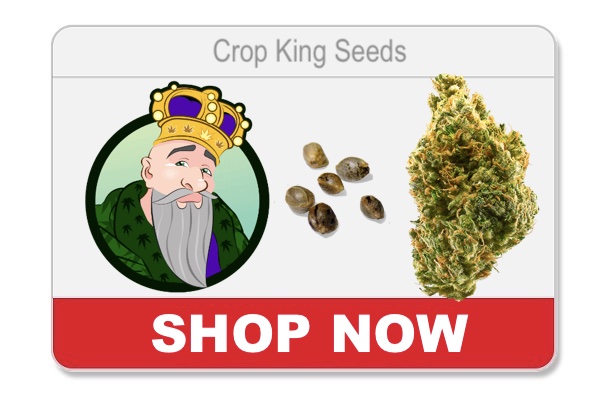 Blue Cookies is a cannabis strain that is a cross between two famous parent strains, Girl Scout Cookies and Blueberry. It is also a very interesting marijuana strain to grow both outdoors and indoors, the high yield it brings is sure to please growers.
The sweet berry flavor inherited from the parent strains makes Blue Cookies a popular choice for smokers. Not only loved for its taste, but Blue Cookies is also appreciated for its mental and physical uplifting effects. The relaxing, free-flowing effect will last you forever.
Blue Cookies seeds are easy to grow and easy to care for. Even beginner growers can harvest a significant amount of buds on the first try. It is perfect for growing both indoors and outdoors. Growers can expect to harvest 550 grams of cannabis.
#15 CB Dutch Treat – Best Marijuana Strain to Smoke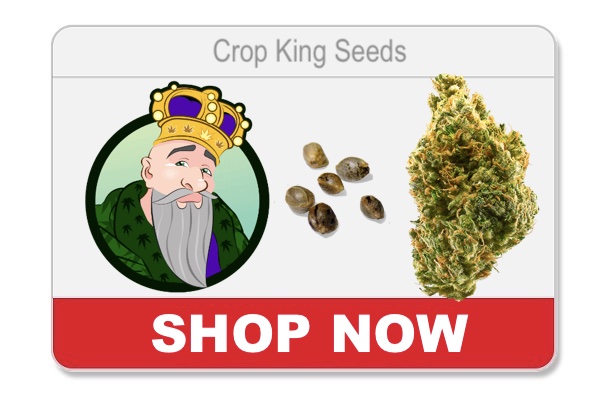 CB Dutch Treat is also known as a pure medicinal marijuana because of its high CBD content. This cannabis strain is the result of a fusion of Azura Haze and Amnesia Haze, the two resulting in a Sativa dominant strain with high yield and large number of buds.
CB Dutch Treat is one of the best marijuana strain to smoke thanks to its unique CBD to THC ratio. This strain contains a very high CBD content, 8%, while only containing around 4% THC. That's why you won't get too high while smoking this weed. Instead, you will feel a distinct sensation, euphoria, joy, and energy.
This cannabis strain is also not a challenge that requires experienced hands. It can grow indoors, outdoors and in a variety of climates. This cannabis seed has a short flowering period, growers can harvest 500 grams of cannabis.
#16 Sour Diesel – Best for Sea Of Green Gardens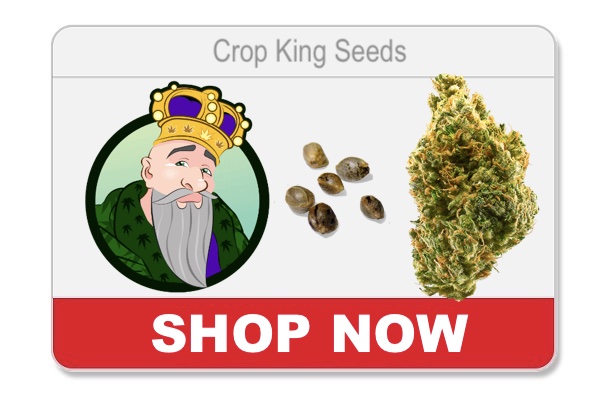 Sour Diesel is a particularly popular and well known cannabis strain for its distinctive diesel pungent smell, and coincidentally, it is also a high yield marijuana strain. This Sativa-dominant cannabis strain is respected by perennial growers for its high yield and unique flavor.
With a THC content of up to 18.5%, Sour Diesel offers a powerful uplifting and stress-inducing effect. That is the characteristic of this cannabis strain and that is also the reason why it has become so popular and widely loved.
Sour Diesel has medium difficulty. Special Sour Diesel seeds flower quickly in just a few weeks. And this makes this strain perfect for sea of ​​green gardens. But besides that, growers also need to provide enough nutrition as well as use training to produce dense shoots in larger numbers.
#17 Super Silver Haze – Best for Intellectual Conversations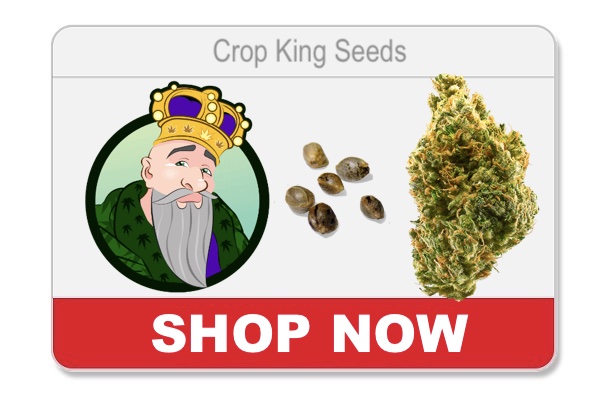 Super Silver Haze is no stranger to the cannabis community and this marijuana strain has won the Cannabis Cup multiple times. It gives a positive effect with a unique fragrance. This cannabis strain is especially good for developing intellectual conversations, promoting creative thinking and clearing the mind.
This cannabis strain can produce quality shoots with large yields. It can be grown indoors but will be suitable and give a higher yield when grown outdoors. Super Silver Haze has medium difficulty as the plants will grow tall and are quite sensitive.
#18 Strawberry Kush – Highest Yielding Kush Strains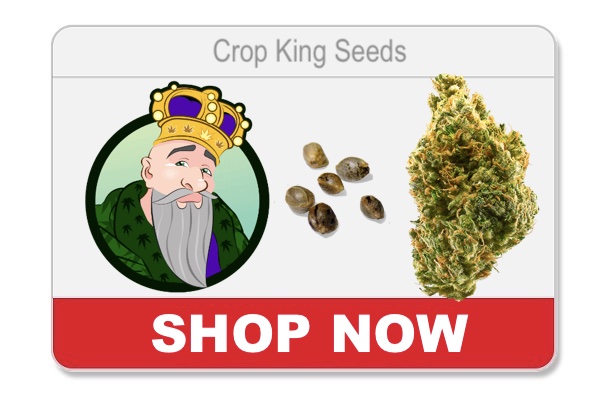 Strawberry Kush is a cross between Strawberry Cough and OG Kush. This Indica-dominant cannabis strain is widely known for its sweet berry scent, and is also prized for its recreational and medical value.
With up to 20% THC content, Strawberry Kush leaves you feeling energized and euphoric for long. In addition, cannabis strains are an effective tool against insomnia and stress.
Strawberry Kush is quite easy to grow. It is one of the highest yielding Kush cannabis strains and growers can expect a good harvest with the least amount of effort. Plants will grow best in a cool, sunny outdoor climate.
#19 White Widow – Best for Resin Production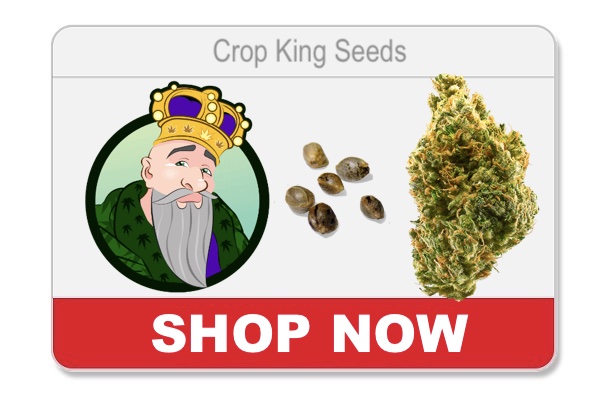 There is no better choice than White Widow if growers are looking for the best cannabis strain for resin production. This cannabis strain won the Cannabis Cup in 1995, and also has a reputation as an excellent recreational and therapeutic drug.
White Widow contains a high THC content of over 24%, providing a powerful burst of happiness and energy, and creating creativity for conversations.
This cannabis strain is easy to grow and suitable for growers of all levels. Beginner growers won't have to stress too much to control this cannabis strain, while still being able to get a high yield. Hot, sunny climates will help plants produce higher yields than cool areas.
#20 Super Skunk – Best Effect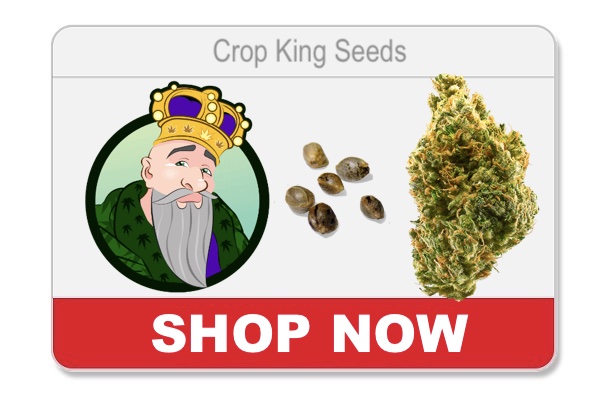 Super Skunk is a cross between two legendary cannabis strains, Afghani and Skunk #1. Super Skunk, with its powerful effects, is the first choice of connoisseurs. It will give couchlock effect with high dose and perfect tension.
This cannabis strain is also a good choice for beginner growers to get acquainted with cannabis cultivation. Super Skunk seeds are easy to grow and exceptionally high yielding. Growing this cannabis strain outdoors, in full sun, will yield a higher yield than growing indoors.
But if growers want to ensure their privacy and grow this cannabis strain indoors, one viable option to still get large yields is to set up a proper ventilation and lighting system.
Final Verdict
For optimal yield and harvest, plants need to be grown under optimal conditions. For some species may be in warm climates outdoors directly in the soil and for some species may be indoors under a specific set of lights and other environmental factors.
However, the most important thing is to choose the genetics that can produce high yields. We have selected the best genetic cannabis strains above to provide the best harvest. Hope it is useful to you!