[Personal Experience] Homegrown Cannabis Co. Review 2023: New Potential American Seed Bank (Ship to USA)
Homegrown Cannabis Co. is a remarkable recent seed buying site for growers in the United States. If the American cannabis community no longer wants to risk placing cannabis seeds on other continents, Homegrown Cannabis Co. will be a wise choice right now.
Homegrown Cannabis Co. is a safe and reputable source of domestic cannabis seeds in the United States. Although they are relatively new, they are making a strong statement about themselves in the cannabis industry in this country.
We bought seeds at Homegrown Cannabis Co. and experienced enough to be able to make judgments about them. We noticed Homegrown Cannabis Co. There are many advantages, but besides that, there are still many limitations.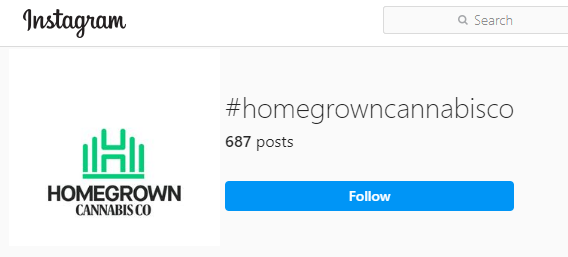 Below is our personal opinion about Homegrown Cannabis Co. And hopefully, it can help you decide if this is the right seed site for you.
About Homegrown Cannabis Co.
Homegrown Cannabis Co. is headquartered in California, USA. They focus on supplying seeds to domestic customers and not distributing them to other countries. It can be said, Homegrown Cannabis Co. is a safe, fast seed buying site for customers in the United States.
Homegrown Cannabis Co. without a long history, they are just starting out in the cannabis industry but their growth is very positive. At cannabis forums in the US, it is not difficult to find the name Homegrown Cannabis Co. is mentioned with high ratings.
They are a young name but they know how to please their customers. But many people do not know that behind Homegrown Cannabis Co. It has been a long journey to form that name.
Precursor of Homegrown Cannabis Co. they are Single Seed Center and GYO Seedbank. Both of these seed banks have very negative customer reviews. Single Seed Center and GYO Seedbank provide seeds with poor genetic stability, along with poor quality service.
Overall, both Single Seed Center and GYO Seedbank were operating under mismanagement and they were unable to fix their reputation. Currently, Single Seed Center has ceased operation, but the brand name GYO Seedbank still appears in some parts of the world.
Then Homegrown Cannabis Co. bought these two seed banks and merged them. But Homegrown Cannabis Co. not with the mismanagement had to change almost everything to set up a whole new seed bank.
They cannot maintain such low customer satisfaction and cannot let the deal fail. And Homegrown Cannabis Co. actually made a lot of changes to innovate my entire company.
Ultimately that effort has brought about a positive response from the American cannabis community. Homegrown Cannabis Co. became popular and they became known as the leading domestic seed bank in the United States today.
Is Homegrown Cannabis Co. Legit?
Absolutely! Many customers are concerned about whether to buy seeds at Homegrown Cannabis Co. or not because the name is still quite new to them. But please rest assured because Homegrown Cannabis Co. completely reputable and safe.
They will deliver the seeds to your doorstep in the safest and safest way. They do not illegally use any customer information and do not allow any fraudulent behavior.
Guaranteed packages are delivered immediately without disclosing any cannabis-related information, buyer or company. They respect the privacy of all customers very much.
Homegrown Cannabis Co. Review 2023
Homegrown Cannabis Co. Not an old seed bank, so many people still don't know about them. In times like these, a genuine review of Homegrown Cannabis Co. is a pioneer and needs more than anything.
So we will help you better understand Homegrown Cannabis Co. by our experience buying seeds from them. And after the practical experience, we realized that Homegrown Cannabis Co. has:
Pros
Wide range cannabis strain selection
Cannabis brands grew in the US
Offer the best American cannabis strains
Accept to replace the seeds that do not germinate
Guaranteed door-to-door delivery to 50 US states
Good price, many promotions
Positive customer service
Cons
Some built-in utilities need to be improved
There are still many negative reviews
Cannabis seeds tend to be high priced
Above are our general reviews of Homegrown Cannabis Co. And we would like to reiterate that these pros and cons are just our personal opinion.
If you want to learn more about this brand then read below. We will give you more information about Homegrown Cannabis Co.
Cannabis Seeds Quality & Selection
Homegrown Cannabis Co. has a large collection of cannabis seeds and a full range of seeds that you can find at the largest seed banks in the world. Seed warehouse of Homegrown Cannabis Co. contains up to 500 different strains of cannabis and you can easily find something for yourself.
This brand offers lines of fems, regs, indicas, sativas, autos. Not stopping there, their list was continuously extended with the lines of fast-flowering high-CBD, auto CBDs, fast-flowers, fast-flowering high-THC, and high-CBD.
They also offer many unique and innovative hybrids. They have strains that surprised us because we never thought they would exist. And you can find many other interesting strains in their seed stock.
Homegrown Cannabis Co. There are legendary strains like Widows, Diesels, Lights, Cookies, Hazes at good prices. Some well-known hybrids like Wedding Cake or Gelato are also on their serving list.
In particular, they have some exclusive strains that you can only find at Homegrown Cannabis Co. like Purple Jazz and Harpoon Rock. Explore their seed arsenal and we are sure you will be amazed by the many innovative and unique strains.
Homegrown Cannabis Co. partners with Blimburn Seeds to produce seeds, and they only supply seeds made by their own in-house breeders. That is why their seed quality is stable and has a high germination rate.
We bought many seeds at Homegrown Cannabis Co. including Shishkaberry Kush Fem, Blck Jack Auto, Sour Diesel Fem and more. The rate of successful germination is more than 90%.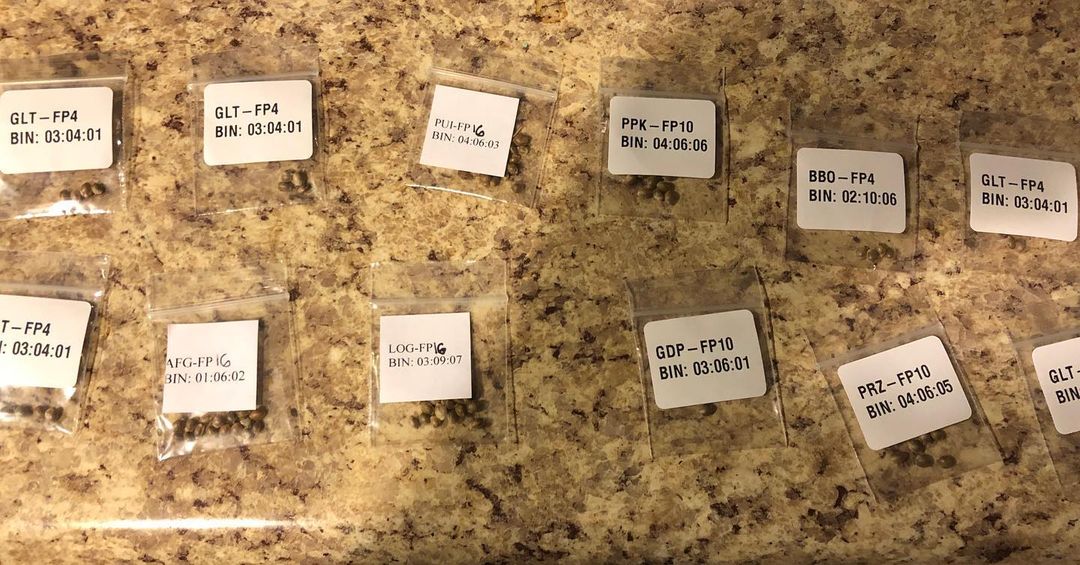 Our crops are quite healthy and grow steadily. Perhaps this is the reason for the wrong Homegrown Cannabis Co. choose to self-produce seeds to deliver to customers.
This strategy of Homegrown Cannabis Co. get a lot of attention but at first they also face many difficulties. A segment of customers admitted that they received immature seeds, which were very small and could not be sprouted from Homegrown Cannabis Co.
However this brand improved the seed genetics a lot, and that has turned out to be a positive response.
Germination Guarantee
Homegrown Cannabis Co. There is also a germination guarantee policy for customers who purchase seeds on their website. The brand accepts to send new seeds, replacing those that cannot be sprouted.
However, their seed guarantee policy is not the same as that of other seed banks. Specifically, if 10-50% of the seed you bought does not germinate, it will be converted to points for loyalty accounts.
These points will be accumulated in the customer's account and the customer can use these points to reduce the price for later purchases. However, the customer will not receive any replacement seeds.
Only when the percentage of seeds that do not germinate is above 50% will customers be able to receive replacement seeds. Of course these new seeds will have a higher germination rate but they will not guarantee anything like life after germination.
If the seeds you bought cannot germinate, contact Homegrown Cannabis Co. right away. They only solved the germination of orders within 90 days, including the time it takes to move seeds.
However, many customers were dissatisfied with the program and felt that the compensation for those scores was completely inadequate. These programs only apply to loyalty accounts and not all customers know about this program.
Moreover, many customers also reported that they did not receive any response from Homegrown Cannabis Co. staff. when they try to talk about the problem they are having.
Cannabis Seeds Price & Payments
Cannabis strains at Homegrown Cannabis Co. tend to be slightly higher than the other major seed banks. However, this difference is not too large and acceptable.
In particular, this price will depend on the number of seeds purchased by the customer. When the customer buys the larger quantity, the lower the price. For each pack of 4 seeds, you will pay an average of $ 20. But if you buy a pack of 24 seeds the average cost per seed is much lower.
But we believe this price is consistent with the quality and genetic stability of the Homegrown Cannabis Co. seeds. So this price is not considered expensive compared to what the customer receives.
Homegrown Cannabis Co. offers a wide variety of payment options to its domestic customers. They accept payments by ACH / eCheck, Bank transfer, Crypto, cash, checks or money. They also accept card payments over the telephone; payments with Zelle, GPay or Cashapp via email.
This brand offers a variety of payment methods to provide the best customer experience. However, you should note that some of their payment methods are chargeable. For example, ACH / eCheck will cost you an extra 5% fee.
Shipping & Return Policy
As mentioned, Homegrown Cannabis Co. Ship your seeds to 50 states in the US and they are a domestic brand. They will deliver immediately after the transaction is completed to ensure the freshness of the seeds.
The estimated delivery time for orders is from 10 to 15 days. Homegrown Cannabis Co. Shipping seeds from California and delivery time will depend on geographical distance.
These seeds will be shipped confidentially and securely. Discreet shipping is now the standard in the cannabis industry and there are now almost no seed banks that do not offer discreet transportation.
Your seed order will be packaged in simple but particularly discreet packaging. There was no mention of any information regarding cannabis, buyers or sellers.
The delivery fee at Homegrown Cannabis Co. is $ 9.99. Especially this delivery fee includes order tracking service. Customers can track their orders on the brand's website.
Besides, for every order over $ 90, customers will get free shipping. However, Homegrown Cannabis Co. does not provide its delivery services to residents outside the US. This is a huge disadvantage if the international cannabis community wants to try some of the best American strains from Homegrown Cannabis Co.
This brand accepts refund orders from customers if the seeds cannot be sprouted. Contact our customer service staff immediately if you have any problems with your return policy.
Besides, if you do not receive your order within 25 days, please contact our staff to receive another order. You can also cancel your order within 1 hour of placing your order, even after paying.
But note that Homegrown Cannabis Co. You will not be able to accept a refund if you are not satisfied or want to use the seed after receiving the seed.
Customer Service
If customer service is a big problem for the two predecessor companies, but Homegrown Cannabis Co. This issue has been very actively improved. Currently, the quality of customer service is the strength of this brand.
Customers can contact the staff care team through many different channels. But we recommend that you contact them via email or phone. These live channels will help you quickly answer your questions and in a personalized way.
They will try to respond to your mail within 24-48 hours. Since these are personal methods, customers have to wait a bit.
In addition, we highly recommend the brand's Homegrown Stash loyalty program. This is a great way to get Homegrown Cannabis Co. maintain your customer file as well as provide a long-lasting relationship with customers.
With this program, loyal customers, or Stash, will earn points through seed purchases. Every $ 1 spent will correspond to 1 point and customers will be able to use these points to discount their next orders.
They also have a more interesting incentive for Stash members to spend enough of the brand's offering. Especially, with new Stash members, all will get 4 free White Widow Auto seeds.
Website & Promotions
Homegrown Cannabis Co. website is very neat and easy to navigate. They arrange the site according to a simple layout but the titles are both eye-catching and easy to find. It contains a lot of information and you can find a lot of great things.
They provided hundreds of strains of cannabis but thanks to the scientific arrangement no cannabis strains were left behind. Each strain has a photo and detailed information attached to it. This information is helpful for beginner growers, and even older growers can acquire that knowledge.
Beginners can check out Homegrown Cannabis Co.'s pictures and video tutorials for more details. ways to sprout seeds. They also build a blog filled with information on cannabis and other farming tips, useful for all levels of experience.
You can also easily find the brand's promotions directly on the website's home page. They regularly offer discount codes and other promotions as a way for customers to save costs on orders.
Customers can sign up for promotional notifications via email, and it's free.
Homegrown Cannabis Co. Conclusion
Homegrown Cannabis Co. is a new brand but we appreciate their efforts to improve the mismanagement of the two predecessor companies. They did their best to regain active support from the American cannabis community and they continue to do so.
However Homegrown Cannabis Co. There is still a need to improve a lot in order to be able to be more confident in the face of other major seed banks in the United States. We acknowledge their efforts and will continue to follow and support them in the future.
We will be for Homegrown Cannabis Co. 4.4 stars out of 5 as they still have a lot to improve on. But Homegrown Cannabis Co. remains a reputable and safe seed buying address for growers in the United States.
The Contact Information
You can contact them by email or phone call +1 (760) 642-5051.
You can also contact them via email and other social networking sites. The counselor will respond to you within 24-48 hours.