Top 9 Best Powder Nutrients for Marijuana 2023: Powder Nutrients for Hydroponics Plants
Cannabis plants, like all other plants, need fertilization to complete their different physiological processes that add to the growth and development of plants. Usually, Plants require 16 essential nutrients, a few of them have derived from the plants' local environment, and the others added to the plants feed. Other than the nutrients or compounds that they extract from the soil and atmosphere, plants mostly rely on organic and inorganic sources to complement their need.
Organic nutrients often derive from the organic matter, while inorganic nutrients come from different soil additives and fertilizers that we add during the growth process. The plants are only capable of utilizing the supplied nutrients effectively, provided that they get exposed to a sufficient amount of heat, light, and water. Plants also need the optimal ranges of pH either they grow in soil or a soilless medial.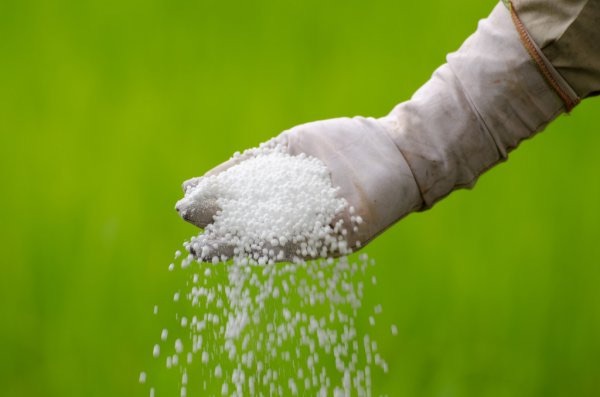 Growing in a soilless media or hydroponics also requires adjusting nutrients EC along with exposing plants to certain favorable conditions. Plants growth also depend on several types of cultural and plant protection processes since disease infestations and insect pest prevalence is common in all types of growing environments. Each plant is unique regarding its requirement of nutrients and growing conditions, and they keep progressing between the maximum and minimum range.
In between the said range, the growth of the plants is maximum at the optimum range where plants become capable of synthesizing a maximum amount of food for their splendid growth and development. Below the minimum, plants exhibit nutrients deficiency symptoms, above the maximum, they are unable to absorb nutrients from the feeding source due to toxicity or due to accumulation of salts in the nutrients media.
Therefore, it becomes more important to feed plants with a suitable amount of fertilizers and additives that plants need to grow. Some prescribed methods give information about the nutrients deficiencies in both plants and soil that leads to providing the proper amount of nutrients feed during the different stages of growth of the plants. Moreover, maintaining the pH level in both soil and nutrients solution is vital for determining the uptake of nutrients and toxicity level in nutrients solution. We will briefly discuss the best available powder nutrients and suggest the best possible combinations for powder nutrients in the market;
Powder Nutrients for Plants Comparison Table
| Buy Link | Product Features | Price |
| --- | --- | --- |
| | Miracle-Gro 1001921 Water Soluble Flower Food, 1.5 lb | from $4.99 |
| | J R Peters Inc 51024 Jacks Classic No.1.5 10-30-20 Blossom Booster Fertilizer | from $16.53 |
| | Orga Grow Holland Root Power – Stimulates Root Growth & Increases Resistance Of The Plant – Works Quickly, Absorbs Immedi… | from $17.99 |
| | Flower Fuel 1-34-32, 250g – The Best Bloom Booster for Bigger, Heavier Harvests (250g) | from $19.97 |
| | Maxicrop MCSP10.7OZ 1025 Soluble Powder, 10.7-Ounce Hydroponic Nutrients, 10.7 oz, White | from $22.20 |
| | Reefertilizer Grow – Powerful All-in-One Powder Nutrients for Plants in Veg | from $29.99 |
| | Osmocote Smart-Release Plant Food Flower & Vegetable, 8 lb. | from $29.99 |
| | Big Cannahuna Nutrients Sativa Bloom 8-10-12, 454 Grams | from $33.50 |
| | MASTERBLEND 4-18-38 Complete Combo Kit Fertilizer Bulk (12.5 Pound Kit) | from $39.99 |
| | Lotus Nutrients Starter Kit (Bloom, Boost, and Grow) – Most Advanced Plant Nutrient Powder Fertilizer for Soil, hydroponics, and … | from $99.95 |
| | Veg + Bloom HD Premium Hydroponic Powder Nutrients for Rock Wool, Grow Stones, and Other Inert Hydroponic Media – 5 lbs | from $131.71 |
| | Grow More 7508 Hawaiian Bud 5-50-17, 1.5-Pound | Price by Size #999 |
| | Pindfresh Hydroponic Nutrients 5 Part (Powder Form 500 Ml Individual Nutrient Solution That Converts to A 500 Litre Balanced N… | Price by Size #999 |
Top 10 Powdered Nutrients for Weed (Hydroponics and Soil)
#1 Miracle-Gro Water Soluble Bloom Booster Flower Food
Miracle-Gro is always exceptional while making water-soluble fertilizers, and the performance of their products is always exemplary. The same is true for Bloom Booster food that is a special food for the plants whose flower comes into consumption like cannabis. High phosphorus contained in the formula ensures exceptional cannabis yield. It could apply during the entire growing cycle of a crop but, the response could enhance during the late vegetative to flowering stage. Other than cannabis, it's must use fertilizer for plant growing in your garden beds. It's very easy to mix and apply. Two weeks' interval between the successive applications is suggested. Don't forget to click this link to see customer's rating and reviews;
#2 Osmocote Smart-Release Plant Food-8 Pounds
Osmocote is one of the best powder nutrients for Marijuana that contains a balanced ratio of N, P, and Potash (14-14-14) for the flowering and vegetative growth of Marijuana. NPK granules coated with permeable resin allow water to dissolve its content slowly and keep them available to the plants for longer. Overall, its application is easy. Only add one scoopful of nutrients for 4 square feet of planting area. Mix it with the top 3-4 inches of growing media and water immediately after its application. It's an ideal product for the weed plants growing in your garden beds. The product perception and rating are very positive since Cannabis growers love to use this additive for the staggering growth of their plants.
Check product specification and general information here;
#3 Grow More 7508 Hawaiian Bud 5-50-17, 1.5-Pound
Grow More contains nitrogen in ammonium form in little quantities that make it an ideal product to use during the late stages of weed development and growth. It contains 5% Nitrogen, 50% Phosphorus, and 17% Potassium, along with 0.2% Humic acid that contains carbon much needed in the hydroponic arrangements. Moreover, Copper, Iron, and Zinc are ETDA chelated, and this process confirms the release of individual nutrients when applied to Marijuana growing in hydroponic culture. Applying it at the later stages could help you grow big flowers and buds. Another ingredient is a seaweed that contains a large amount of non-nitrogen-containing organic matter with several minerals and salts, and perhaps the source of Zinc and Copper is the same in this combination. The product is suitable for all types of growing environments and with diverse application techniques. Mix Grow More in water and apply either through fertigation or as a foliage spray.
Check this link what Cannabis growers say about this product;
#4 Flower Fuel 1-34-32, 250g – The Best Bloom Booster for Bigger, Heavier Harvests
FLOWER FUEL appears one of the best power nutrients for hydroponics since ELEMENT NUTRIENTS claim to add more than 40 ingredients in combination with Nitrogen 1%, Phosphorus 34%, and Potassium 32% along with Sulfur, Boron, and Molybdenum as secondary nutrients and trace elements. This combination suit well to the plants in the later stages of development especially, during the flowering and late maturity stages to enhance buds size and increase yield. They also use Chelating agents that stop the undesirable reaction with other ingredients when applied to soil or mixed to make nutrients solution. This product could prove as it holds its name "Booster for Bigger, Heavier Harvest".
Check what thousands of satisfied say about the product performance;
#5 J R Peters Inc-51024 Jacks Classic No.1.5 10-30-20 Blossom Booster Fertilizer
J R Peters 10-30-20 is a trusted combination of N, P, and Potassium in the same ratio as appears on the product label. It means the combination contains 10% Nitrogen, 30% Phosphorus, and 20% Potassium, which stands as an ideal mixture for vegetative growth and root development. It is considered one of the best powder nutrients for weed in hydroponic culture. They also claim to incorporate several micronutrients and minerals and using EDTA chelates to keep the performance of every individual ingredient of the regime. Product is widely useable during different stages keeping two weeks' intervals between two subsequent applications. Add ¼ teaspoon in one gallon of water for indoor and outdoor cannabis plants. See customers rating and J R Peters customer's care team response through this link;
#6 Maxicrop-MCSP10.7OZ 1025 Soluble Powder, 10.7-Ounce Hydroponic Nutrients, White
One of the best products in the organic listing that contains 17% Water-soluble Potash without Phosphorus and Nitrogen in the mixture. Instead, they use seaweed from a Norwegian source. Since you know Potassium acts as a catalyst to promote a plant's metabolism, it makes it a useful fertilizer for applying its multiple stages of crop growth, especially in cannabis. It also contains natural growth regulators and stimulants that not only trigger cell division. But, help cannabis grow and develop its roots and stem as well. There is no harm in mixing it with nutrients fertilizers and mixtures for both hydroponics and soil applications. Moreover, Maxicrop is equally suitable for aquaponics culture and doesn't harm a variety of fish living in such a culture. Additionally, it readily mixes in water and could apply it repeatedly on your cannabis and indoor plants for boosting yield.
#7 ELEMENT-Flower Fuel 1-34-32, 250g
This fertilizer looks high in phosphorus and high in Potassium with very little quantity of nitrogen that could suit well to leguminous and flowering plants. It could prove an ideal fertilizer for Cannabis since ELEMENT claim to add several organic acids, amino acids, and vitamins in its making. Its application could result in heavier bloom leading to excessive flowering yield. This product works well for both soil-based and soilless cannabis in any sorts of growing conditions. It highly water-soluble formula that suggests applying 1 gram of Flower Fuel in one gallon of water. You could see thousands of satisfied customers here;
#8 Botanicare-NGBUD25 GROWILLA Bud Plant Nutrient, 25-Pound
Growilla Bud derives from the natural and organic plant sources that are typically meant for commercial growers due to the size of packs available in the market. Botanicare also adds worm casting, fish meal, and beneficial microbes from multiple sources. This product is worth for the ingredients it contains that could suit the entire planting needs of cannabis throughout the growing cycle. Use Growilla Bud in your garden beds as a standalone nutrient feed during all stages of growth. See what Botanicare say about their product here;
#9 Orga Grow-Holland Root Power
A rooting hormone is the need of every cannabis grower. This powdery formula helps plants fight environmental stress and saves from a lot of diseases when the plant itself is not in a position to combat such circumstances. It an organic root stimulant that you can use at planting and initial vegetative periods. Simply dip cuttings to 1-inch-deep from the planting site and plant to your selected location. Check the detailed functioning of root powers on amazon here;