Have you ever heard of the Glookies cannabis strain? If not, please sit down and take some time to learn about this strain. It will undoubtedly become a preferred strain for both smokers and growers.
Glookies is a famous strain from Barney's Farm (the top seed bank). This strain is described by breeders as Avengers of Marvel Studios themselves, so it has extremely special and desirable characteristics.
There are many Glookies strain reviews from customers and if you are curious, we will let you know. According to our compilation, this strain is a good candidate and it holds true for the Avengers comparison.
Below we will provide you with the Glookies strain review and info for you to have a comprehensive and most objective view.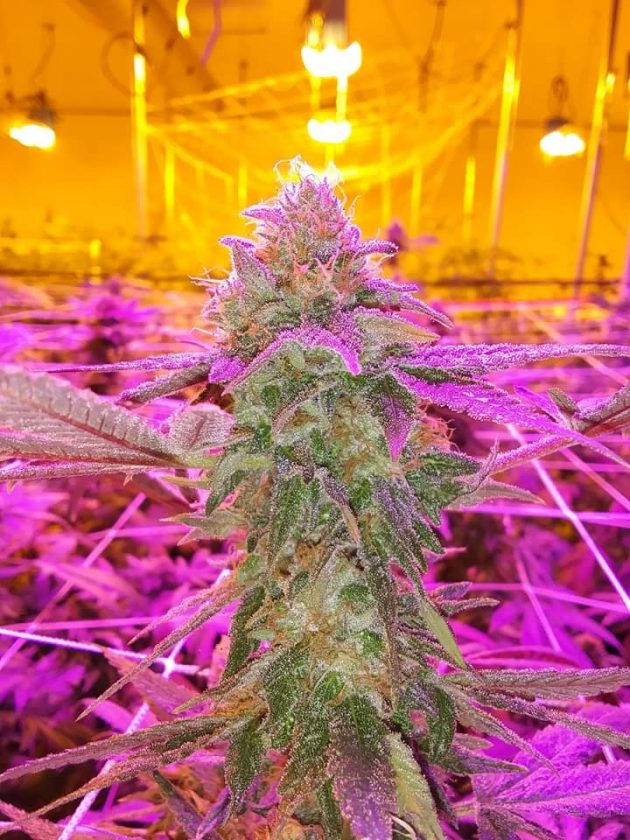 What Strain is Glookies?
Glookies are a hybrid of two legendary strain Gorilla Glue and Thin Mint Girl Scout Cookies. So the Glookies strain Indica or Sativa? This strain is an Indica dominant hybrid strain with 80% Indica and 20% Sativa.
This strain contains the most outstanding and qualitative genetic characteristics from the parent strain. That is also the reason why it received so many reviews and became an Avengers in the cannabis industry.
Glookies may be a strange name, but surely smokers cannot help but know two legendary strains, Gorilla Glue and Thin Mint Girl Scout Cookies.
Currently, Glookies are no longer too strangers and increasingly assert their position in the cannabis market. It is also a cannabis strain of choice for many commercial growers thanks to its outstanding genetic characteristics.
What I Need To Know about Barney's Farm?
Barney's Farm is one of the most famous cannabis seed producers in the world. They have nearly 30 years of experience in the cannabis industry and have won numerous awards and world cups for their creativity.
Barney's Farm is the business that created this Glookies strain and they are really talented. During the years of operation, they did not lose any prestige or popularity. All are maintained based on the talent, creativity and dedication of the members.
As early as the 80's, members of Barney's Farm have traveled throughout the Middle East and Asia to find the best cannabis strains. Derry's head then developed the Barney's Coffee Shop with strains that his team has bred.
These hybrid strains are all highly regarded and widely loved. During that time, this seed producer has been constantly evolving to bring the most memorable experiences for smokers and growers.
So you can count on this skilled breeder. Glookies strain from them is a wise choice.
How Does Glookies Taste?
Thanks to the dominant genetic inheritance from two parent strain Gorilla Glue and Thin Mint Girl Scout Cookies, Glookies has an extremely impressive taste.
With the first sips of Glookies smoke, you will definitely be overwhelmed by the excitement and unique flavor of this strain. Even its parent strain has a very aromatic scent, so the combination between these two parent strains is worth looking forward to.
Glookies have a very sweet cookie scent, combined with the diesel oil for an unforgettable aftertaste. It is worth mentioning here that this flavor lasts a long time, it will leave in your mouth a rich and sweet scent.
When the nugs break open, they give off a more pungent flavor, combining earthy diesel and chocolate for an experience, an unforgettable euphoria.
You can imagine the taste of this strain as a combination between Sour Diesel, Key Lime and Walnuts. Its smoke is like a convergence of unique scents that not many strains have.
With THC level 25%, this strain will fill your oral cavity with these sensual excitement and flavors. It will also fill your mind with creativity and happiness, it will not cause any anxiety or stress.
This strain is also capable of relieving chronic pain, improving insomnia and anxiety disorders.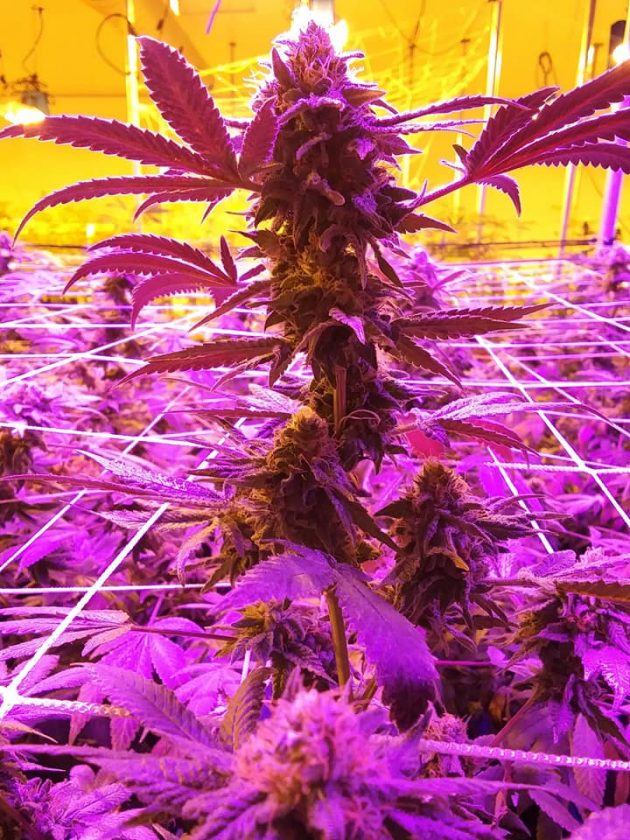 How About Its Grow Information?
Glookies are a powerful and high-yield strain. Its two parent strains are also well-known strains in the growers community, so there is no reason why this strain is less prominent.
This strain can flourish both indoors and outdoors, so it is suitable for both individuals who want to satisfy their needs and growers' commercial purposes.
However, this strain offers the highest yield, most favorable and rapid growth when grown indoors and using a hydroponic setup. Hydroponics means you don't need any soil to cultivate. But you will need to spend more effort taking care of the plants.
That doesn't mean Glookies don't do well with other growing methods. It's just that using the hydroponic setting, this strain will be able to achieve absolute yield.
With the hydroponic method, the formula of 70 coco coir / 30 perlite is the most ideal. In addition, growers need to install suitable LED lighting to provide enough strong light for plants to grow and flower.
It is recommended that the water pH be maintained at 5.8 -6.0. This is the safest level for a plant to thrive.
When grown outdoors, this strain does not have many special requirements. It can grow well in cool, hot, and temperate climates. However it cannot do well with too extreme climates, so growers should not be too subjective.
The flowering time of this strain is quite short. Plants will flower in about 60-70 days when planted indoors and flower in October when planted outdoors.
Glookies are large, dense budss. Not only that, those buds are filled with resin and are very sticky. On the buds there are rounded bright neon green nugs, this is a feature that this strain inherits from Girl Scout Cookies.
The appearance of this strain is very attractive, it has coating of tiny amber crystal trichomes. Between these buds are also dotted with very impressive orange hairs.
This strain is of medium height, with plants reaching about 100 cm in height indoors and about 180 cm in height. However, they have many branches, so growers need to pay attention to related issues.
With good care, growers can obtain approximately 800g / m² indoors and around 2000 – 3000 g outdoors. This is an impressive number with no strain achieved.
Glookies Strain Review Video