Growers Choice Seeds Review – American cannabis seeds that ship to Canada
Germination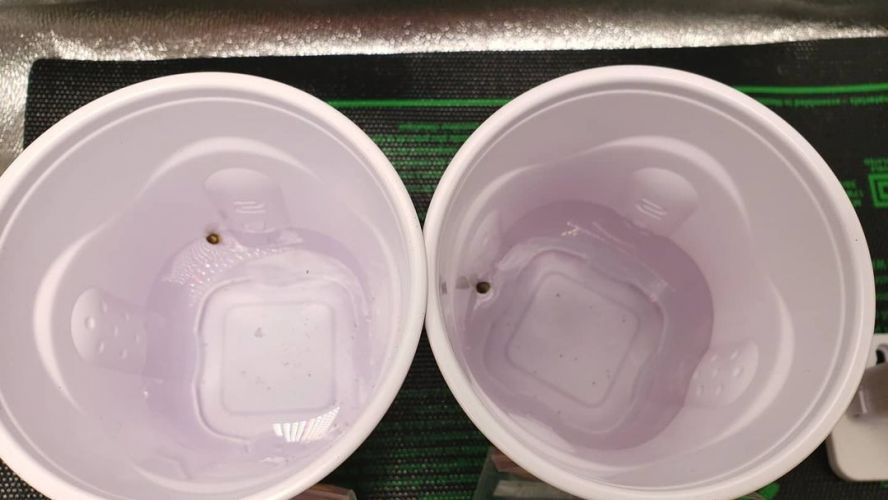 While considering Canadian Seed bank reviews, one American cannabis seeds company came upfront with the seed germination guarantee of up to 90% and replacing the seeds if they don't germinate. It is amazingly shocking for me since germination is dependent on several cultural and climatic factors which is often beyond the control of seed suppliers. It's California-based: Growers Choice Seeds and they provide a free seed germination guide that helps the growers with seed planting procedures if they are growing for the very first time.
The growers need to follow the seed planting procedure to avoid germination failure since the guideline is superb. However, they could further amend their guideline about discarding the floater seeds during the seed soaking process. It could assure that only a healthy and viable seed goes into the planting process. On the other hand, Growers Choice seeds germination is for sure 90% and above, and the majority of growers acknowledge this percentage confidently. Overall, the cannabis growers consider their germination best than that of the best Canadian Seedbank.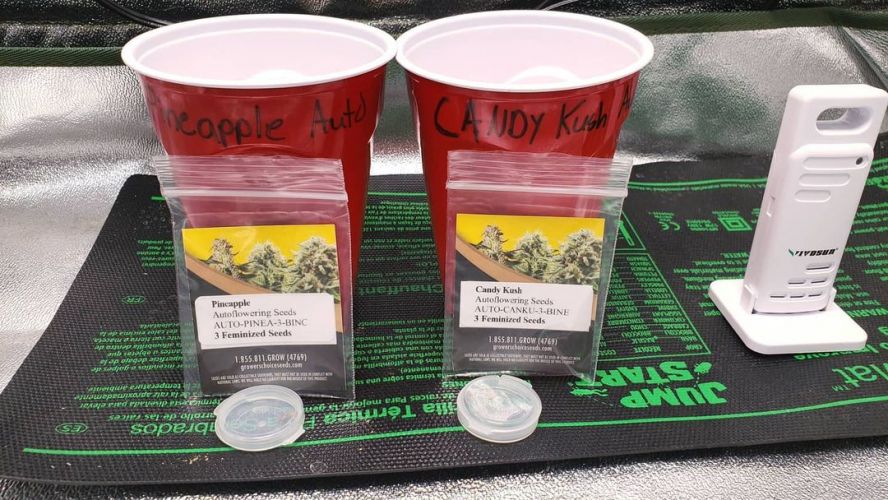 Phone, Location and Shipping
The Growers Choice Seeds location is well within the Eureka city at Broadway Street, CA, United States. The Growers Choice Seeds phone number is (1-855-811-GROW or 1-855-811-4769). Usually, the Growers Choice Seeds provides a tracking number for every parcel they book against your name around the world. However, your local regulation could hinder or delay delivery. The Growers Choice shipping time is variable for different countries. But, the tracking number sets you worry-free as you get it in your email after the Growers Choice Seeds shipping information and requirement are complete. Overall, the ordering and shipping are a bit fast than many other seed companies located in Canada and the US growers could get cannabis seeds of their choice within 2-3 working days.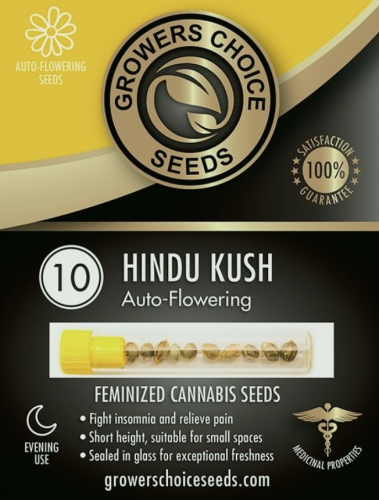 Payment
Besides Growers Choice Seeds payment procedure is also simple and elastic as the growers could pay by selecting one of the several options. Growers Choice Seeds think that paying by mail is the most suitable method for them and the customers both and they could acknowledge your Mail payment by supplying additional 3-cannabis seeds pack that reaches your ordinary order. For Mail payments, the growers are advised to raise a Cashier's or a certified check or they could send a money order. The growers could wrap their checks or money orders in a colored paper and later put them into the envelope for posting. However, Growers Choice Seeds don't accept personal checks and cash by Mail.
The Growers Choice Seeds also allow you to pay using Cryptocurrencies such as Bitcoin, Ethereum, and Litecoin as these options are super-fast and the growers could transfer and validate their money transfers within minutes. Besides Growers Choice allow you to buy Bitcoin from their site after verifying your identity from their sites. Payments can be made using your Bank Credit and Debit Card. This remains the fastest payment and never discloses the identity of a client. However, they could fill an order form that describes when and where the seed delivery would arrive.
There is another sweet option to pay using the ACH method that uses online electronic services for payments within the US, where the clients could pay through direct cash deposit in the company account. This process takes more time for clearing funds and Growers Choice Seeds don't want a delay in dispatching your favorite strains. Growers Choice Seeds Zelle payment option is for the US buyers only and the growers don't need to pay any upfront charges for making financial transactions with Growers Choice Seeds.
Keeping in mind the importance of time and the grower's privacy, The Growers Choice Seeds are adept in discreet shipping practices, and no one other than would know about the processing of your payment and what was coming inside a parcel arriving from the Growers Choice Seeds. Generally, the shipping fee for the entire packages remains the same within the US, while other residents on shipping costs at a flat rate. However, they wave off delivery charges once your order exceeds US$200 wholesomely.
Coupon
Since several discount schemes remain functional during peak and off-peak growing seasons, Growers Choice Seeds coupon could sell on multiple affiliate sites at once. The growers simply copy the coupon code from the affiliate sites and paste it on Growers Choice Seeds to get a variable discount coupon rate between 15-35%. However, Black Friday and Thanksgiving Day sales observe the highest discounts ever which are 35% and 55% respectively. If the growers could memorize these days, they could enjoy the biggest discounts for buying cannabis seeds from Growers Choice.
Although Growers Choice Seeds maintains more than fifty cultivars of feminized seeds only yet they are breeding and delivering superiors hybrids with the characteristics that are loved by the users of these strains like High CBD and autoflowering strains.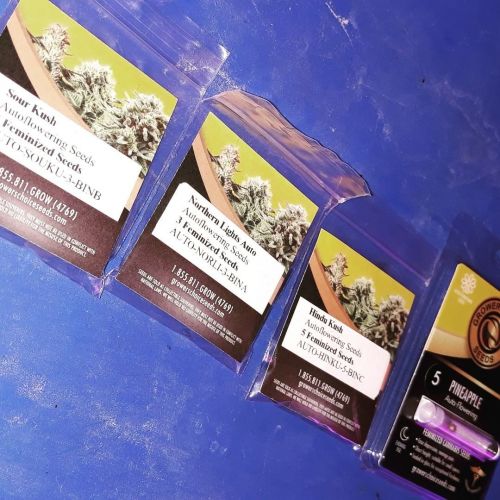 Feminized Strains
Growers Choice Seeds offer a variety of feminized strains that could use for making superior lines out of the stuff. The germination is again a guarantee that would sprout up to 90% since extreme care is taken while selecting feminized seeds that are then offered to the growers for cultivation in multiple growth cultures including greenhouses, hydroponic arrangement, and gardens. Moreover, the Growers Choice Seeds field staff is awesomely technical in providing complete guidelines for growing feminized seeds in your selected environment.
Autoflowering Strains
The hobbyist and new growers come up with any issue while growing cannabis for the first time. Autoflowering cultivars make things easy for them in all sorts of growing conditions. They could regulate growing conditions under the guidelines of the Growers Choice Seeds team to get going with achieving their first milestone. The prominent cultivars that Growers Choice Seeds offer are Hindu Kush, Afghan, and Gorilla Glue. These are all autoflowering feminized cultivars that grow in a variety of growing conditions.
High CBD Strains
High CBD strains usually contain a higher level of cannabidiol that serves as a laxative during chronic pain conditions. Patients with a medical condition could use Cannabidiol if they possess a certificate to use it. There is an extensive range of high CBD strains that growers select from the company catalog to leave their dependency on the outer sources. These strains are usually of Afghan origin which is refined to grow locally with the highest yield potential.