The world of cannabis is vast, each strain has a different color, taste, aroma and effect. Besides the original strains, more and more new strains are being created. Most of these strains are green in color and dotted with sparkling orange stigmas and resin.
Besides these popular blue strains, however, there are also purple cannabis strains. These purple cannabis strains are not only a feast for the eyes but are coveted by many cannabis connoisseurs.
In the midst of a garden of green cannabis strains, the purple buds are sure to stand out. These cannabis strains not only beautify your cannabis garden, but they also provide many other new and exciting experiences for growers.
Below we have compiled a list of the top 20 strongest purple strains along with some essential information. Take a look at it and maybe you can find purple cannabis seeds that suit your taste.
Top 20 Strongest Purple Strains 2022 [Honest Review]
#1 Purple Kush (Editors' Choice)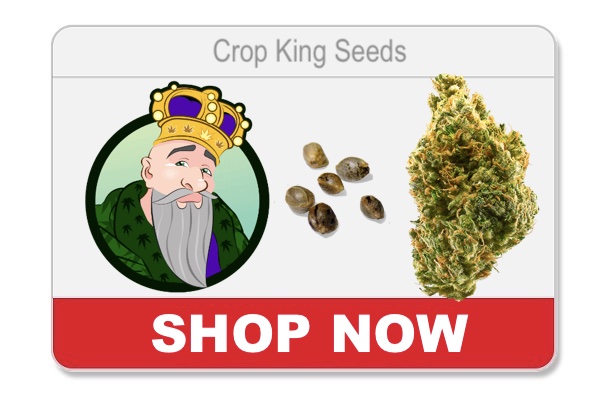 Purple Kush is the most popular and most potent purple cannabis strain. This purple cannabis strain is chosen by many growers for their cannabis gardens because of the values ​​it brings. Purple Kush not only has an attractive taste, but it also offers unique effects, medical value as well as high yield.
Purple Kush is a cross between two legendary cannabis strains, Hindu Kush and Purple Afghan. Purple Kush is a 100% pure Indica cannabis strain and it carries the powerful genetics of its parent strains.
Possessing a sweet berry flavor, Purple Kush is a high THC strain. It contains up to 22% THC content and that's powerful enough to knock down beginners. Experienced smokers can enjoy an extremely relaxing yet highly stimulating sensation that keeps you from falling asleep. Purple Kush is perfect for everyday use to relax but still get the job done.
Purple Kush is an easy cannabis strain to grow, and this is good news for beginner growers. Growers can grow this exotic purple strains indoors, outdoors or with hydroponics. Either way, growers can control this purple cannabis strain well.
As the plant matures, purple will make up about 90% of the crop. This purple cannabis strain will flower after about 65-80 days. Since the leaves are very bitter, it is not attractive to insects and pests. Growers just need to pay attention to regular pruning so that the shoots below can receive enough light and enough ventilation, the plants will grow very huge.
With good care, growers can yield significant yields of 500 g/m2 indoor and about 800 g/m2 outdoor.
#2 Purple Haze – Best for Beginners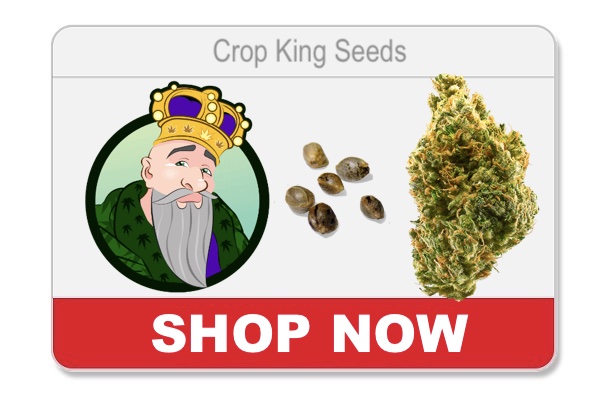 Purple Haze is one of the most famous and sought-after cannabis strains. This purple cannabis strain is so popular that it has been named as a song. It also appears very popular and is the top choice at the menu of coffee shops.
Purple Haze strain contains a fairly high THC content, around 18%, and it is a 70% Sativa dominant cannabis strain. That's why this cannabis strain delivers high levels of mental stimulation and euphoria. Purple Haze may relieve stress, cure headaches, relieve cramps, and improve social skills, but it is not recommended for paranoid or panic patients.
This purple cannabis strain is very easy to grow and has good growth potential. So it's ideal for beginner growers to get used to cannabis cultivation, while still being able to get a successful crop.
Purple Haze strain is more suitable for growing outdoors than indoors. This cannabis strain is very sunny and grows to a remarkable height. Plants will flower after about 7 weeks, so growers should pay attention to pruning to grow healthy and give the highest yield.
#3 Purple Urkle – Best Effects Purple Strain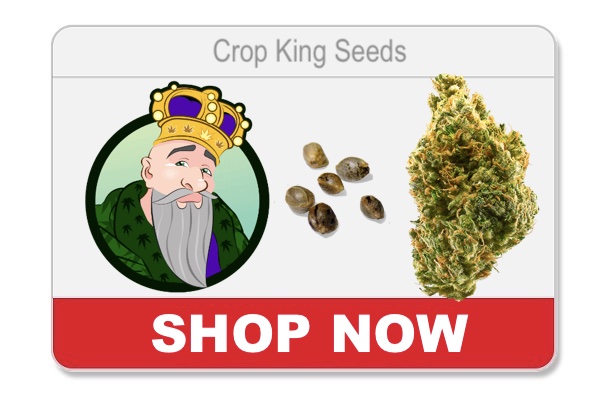 Purple Urkle strain is a strain that balances Sativa and Indica, so this strain perfectly balances recreational value and medical value. It is also famous for its unique effects that few strains of cannabis can bring to smokers.
Purple Urkle appears popular in both coffee shops and clinics. This smoke brings relaxation and refreshment after a long tiring day. At the same time, it also works to treat pain, stress, anxiety, insomnia and anorexia.
This cannabis strain also has a very attractive appearance. The combination of purple and a little brown is sure to make Purple Urkle stand out more than ever in your cannabis garden. It is also a relatively easy cannabis strain to grow.
Purple Urkle plants can be grown both outdoors and indoors. They like sun and warm temperatures, so growers need to maintain the right environment for the plants to grow, if grown indoors. This cannabis strain is moderately resistant to pests.
#4 Purple Gelato – Best Quality Purple Strain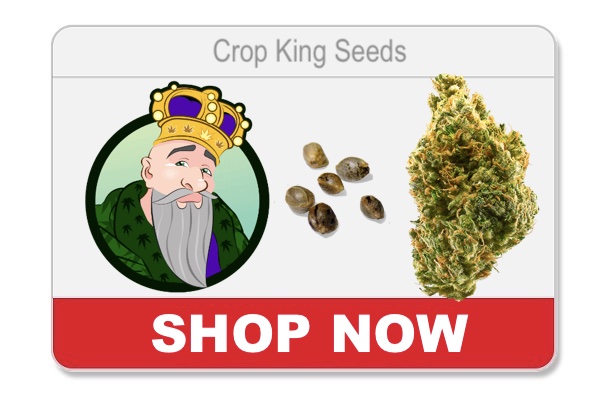 Experienced growers crave the resin-caked buds of Purple Gelato. These buds are big and really quality, and it is rare to find many cannabis strains on the market that can produce such quality buds.
Purple Gelato is the Indica dominant cannabis strain and contains a high THC content of about 22%, while the CBD content is negligible, only about 0.6%. That's why Purple Gelato can knock out new smokers with a single puff of smoke.
Purple Gelato strain is very attractive. It has a striking appearance with purple hues, colorful orange pistils and sparkling resin beads. It also has a very unique and captivating taste, like a dessert sold at coffee shops.
This cannabis strain provides both physical and mental well-being effects. It can also relieve body and mind fatigue immediately.
However, Purple Gelato is not an easy cannabis strain to grow. It is challenging even for experienced growers, and you really need good technique to be able to control this cannabis strain. Notably, Purple Gelato is quite fragile and requires an environment with ideal humidity and temperature to grow.
#5 Tropicana Cookies Purple – Best Taste Purple Strain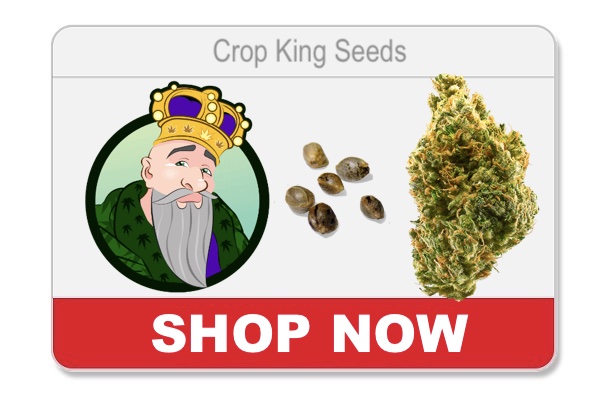 The sweet tart flavor from Tropicana Cookies Purple is sure to knock down any smoker. This purple cannabis strain is very popular at coffee shops, and it sounds like a must-try for smokers looking for a delicious cannabis strain.
Not only has a delicious taste, Tropicana Cookies Purple also provides a significant mental stimulation and relaxation effect. This cannabis strain will help you forget your worries and immerse yourself in relaxation and a happy spirit. It also has analgesic and anxiety-reducing effects, especially suitable for use in patients with depression and anxiety.
This purple cannabis strain excels Indica, and it can grow both indoors and outdoors. However, it is slightly different, although dominant in Indica but Tropicana Cookies Purple will grow better when grown outdoors. This cannabis strain prefers sunlight and warm temperatures.
Tropicana Cookies Purple does not require growers to have technical hands, so even beginner growers can control it. Growing outdoors will be more difficult but will increase the natural flavor and yield significantly.
#6 Purple Trainwreck – Best Yield Purple Strain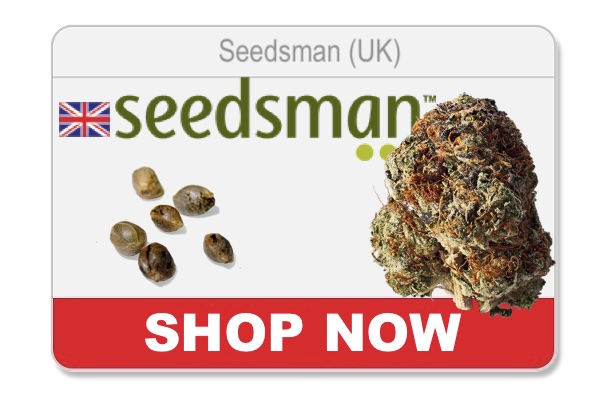 Purple Trainwreck is a Sativa dominant cannabis strain and it is a cross between Mendo Purps and Trainwreck. Not only is this strain famous as a powerful strain, but it is also the highest yielding purple cannabis strain that is unmatched by any other strain.
Purple Trainwreck strain offers a powerful uplifting effect, boosting energy with its fine smoke. This strain has a pleasant lemon, lavender, and pine scent that beginner smokers will be able to get used to easily.
This purple cannabis strain can grow healthy both indoors and outdoors. However, the plant will grow to a huge size, so growers need to pay attention to choosing a suitable planting location. A warm, dry climate will help plants grow healthy and produce the highest yields.
Growers need to pay attention to pruning to avoid mold as well as to concentrate nutrients for the shoots. With good care, growers can harvest 1.2 – 2.4kg/plant.
#7 Deep Purple – Best Purple Strain For Insomnia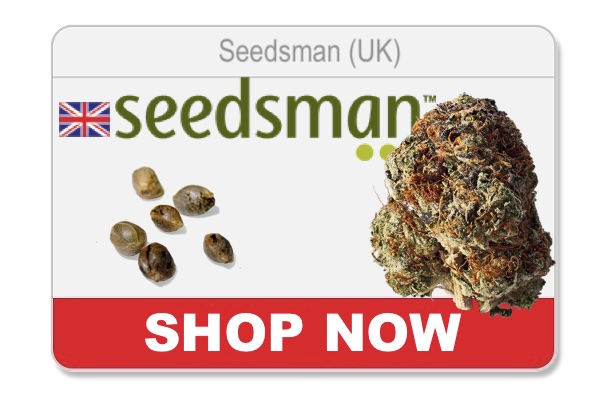 If you are having problems with persistent insomnia and are struggling to find ways to get a good night's sleep, then Deep Purple is your savior. With its psychoactive effects, this purple cannabis strain will help you treat insomnia and sleep better.
This purple cannabis strain has a very sweet taste of berries and a bit of a hangover in the throat. Deep Purple's fine smokes can also provide powerful pain relief and relaxation. However, it can limit your mobility.
Deep Purple has a medium difficulty to grow. Beginner growers with a little knowledge can control this cannabis strain well and harvest a significant number of buds. The plant will flower after about 8 weeks and during this time growers should maintain its habitat with warm temperatures and half humidity.
Plants will grow to medium size and that allows growers to grow both indoors and outdoors.
#8 Grandaddy Purple – Best Exotic Purple Strains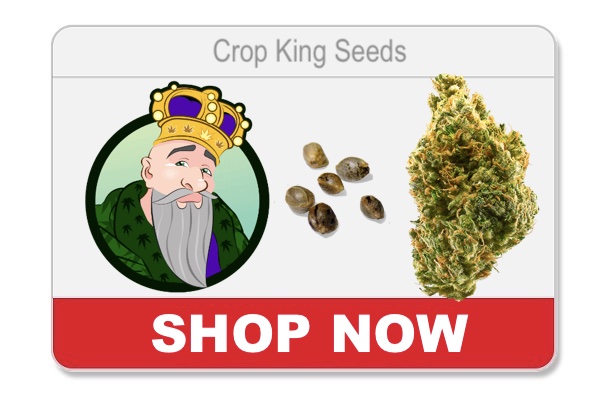 Grandaddy Purple is an Indica dominant cannabis strain and is a cross between two quality cannabis strains, Purple Urkle and Big Bug. It is because Grandaddy Purple's parents are both famous cannabis strains of top quality that this strain is also highly sought after.
Grandaddy Purple has flavors of berries, grapes and a hint of humus. This taste is like a glass of wine stored in an aged wooden barrel. The smoke of Grandaddy Purple provides a super relaxing experience. It will make you happier and more peaceful than ever.
With a THC content of up to 23%, this purple cannabis strain offers clear recreational value. However, it is not too strong mentally or physically, so new smokers may also like this cannabis strain.
Grandaddy Purple is suitable for growing both outdoors and indoors. Plants will grow quite tall and luxuriant. However, it is resistant to common pests and diseases, so growers will have no trouble taking care of it.
#9 Purple Power – Best Strain For Northern Climates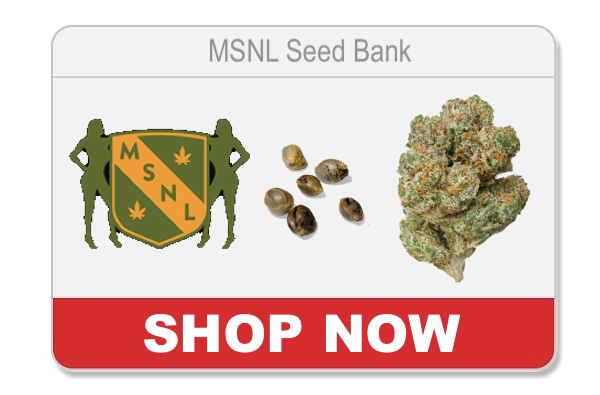 Purple Power is a Sativa dominant cannabis strain, a cross between Dutch Dope and Skunk #1. This cannabis strain is very striking with its purple color combined with colorful orange pistils. And Purple Power is specifically made to thrive in northern climates.
Of course other climates can also grow this strain, but it will require more care. Under the cool northern climate, Purple Power will grow stronger, give high yield and much better appearance.
This purple cannabis strain provides immediate euphoric effects and long lasting euphoria. The effect is quite calming but it will be a bit hallucinating with a heavy feeling. The flavors of citrus blossoms, morning glory and berries and the 22% THC content are sure to please many smokers.
Purple Power can grow both indoors and outdoors. However, when grown outdoors in northern climates, the plants will yield twice as much as those grown indoors. But it requires growers need more careful care.
#10 Purple Pineberry – Best For Any Weather Condition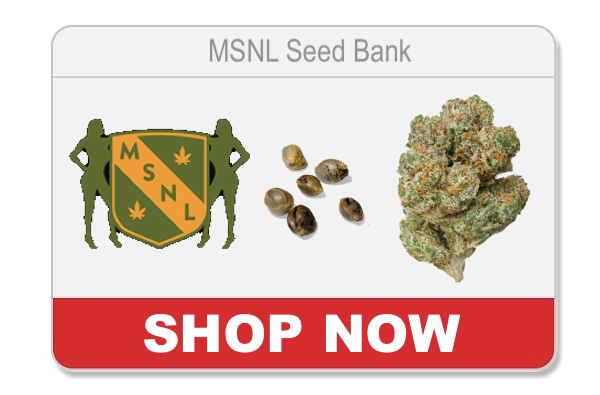 Purple Pineberry is an Indica dominant cannabis strain and it has an amazing taste and effects. Blueberry flavors with a hint of pine provide the perfect combination of sour and sweet. Beginner smokers can also start off with small puffs of smoke.
This cannabis strain will provide an experience that ranges from calming to relaxing. THC content up to 22% will definitely make this effect last and give you a deep relaxation, possibly with a long sleep. Purple Pineberry will also reduce the body's mobility.
With CBD content up to 1.3% it is also a great choice for you to relieve pain, reduce stress and depression. This CBD content lends a significant medical value to Purple Pineberry.
Purple Pineberry is also an ideal choice for beginner growers. This cannabis strain can grow in all weather conditions and is highly resistant to pests and diseases. It can grow both indoors and outdoors. The plant is particularly productive under areas with strong sunlight during the day and cold at night.
#11 Purple Afghani – Best Strain For Mind-boggling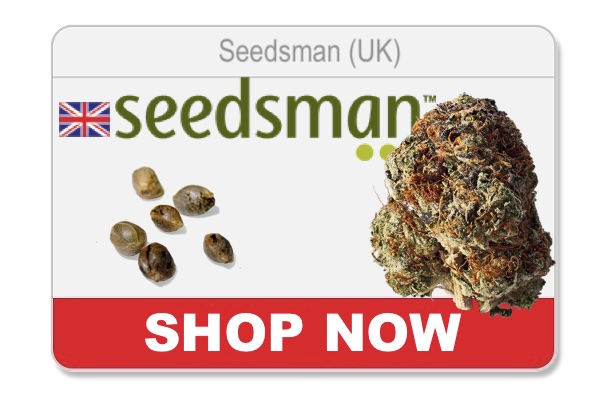 Purple Afghani is not only beautiful in appearance with its deep purple shoots and green leaves, but it also has great recreational and medicinal value. This Indica dominant cannabis strain is sure to leave you in awe of its looks and effects.
Purple Afghani has flavors of pine, diesel, combined with a spicy note. These aromatic fumes provide a stimulating effect that quickly spreads to your mind and body. It's not too stressful or controlling, but it can especially powerfully improve the mind. Beginner smokers can also try these puffs of smoke.
Purple Afghani strain can be grown both outdoors and indoors, but growing indoors is preferable. The plant has a medium height, has a strong citrus smell, so it is very attractive to insects. This cannabis strain will thrive under hot, humid weather conditions.
#12 Alaskan Purple – Best Strain For Every Weed Lover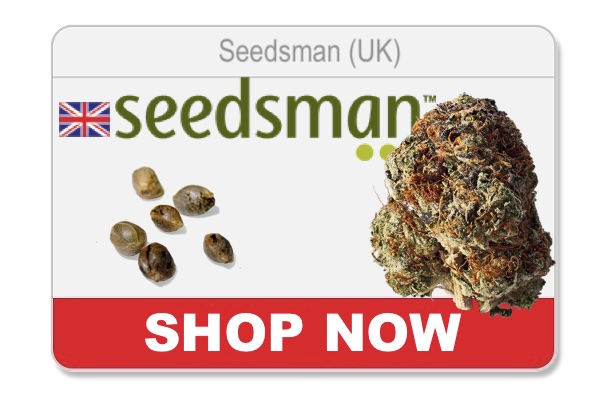 Alaskan Purple is an Indica dominant cannabis strain and it is a cross between Purple Alaskan, Kush and a Brazilian sativa strain. This cannabis strain has a very pleasant berry and sweet taste. It also offers a unique effect that the cannabis community considers it a must-try strain for every weed lover.
This purple cannabis strain contains up to 20% THC content. Its effects will begin with a lingering jolt, then it will drag you into a feeling of ecstasy and lightness. This control is not too strong but enough to make you feel good.
Alaskan Purple can be grown both indoors and outdoors, and with any growing method. It is a fairly easy to grow and highly potent cannabis strain. Outdoor yields will be higher, and plants grown outdoors will provide more beautifully colored buds.
Under good control, growers can get 550g/m2 indoors and about 1700g/plant outdoors. These purple buds are quite large and filled with sap.
#13 Purple Widow – Best For Energy & Relaxation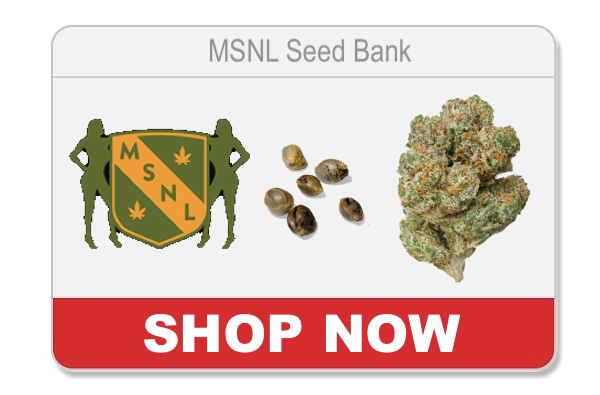 Purple Widow is a cross between White Widow with Purple Power. It has sweet fruit flavors and fine smoke. This seductive berry flavor is sure to make you want to smoke more without thinking.
Purple Widow inherits the genetics of White Widow, so it is especially good for energy and relaxation. It will keep you comfortable for hours with a good mood. It will also give you more energy and creative, original thoughts.
This cannabis strain is also a good choice for those who are dealing with depression, fatigue, and stress. It will help your mind become more relaxed and at ease than ever. Enjoy and focus is what you can think of.
This strain is more suitable for growing outdoors than indoors. Plants will grow to be quite large so when growing indoors will need regular pruning. And moreover, growing outdoors will give a higher yield than growing indoors.
#14 Purple OG 18 – Best Appearance Strain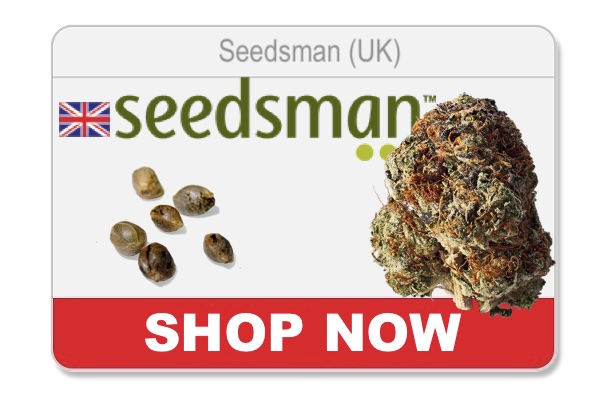 Purple OG 18 is a 70% Indica dominant strain and it is the best-looking purple weed strain in our opinion. This plant has a predominant purple color, and it is dotted with orange pistils and attractive white hairs. It will surely make growers fall in love with this look.
This cannabis strain has flavors of diesel and grape. The combination of these two opposite flavors will bring a unique scent that is hard to fade. The effect that this flavor brings is happiness and relaxation to the smokers.
Besides, in addition to entertainment value, Purple OG 18 also possesses medical value. It has a sedative effect just enough to be able to help you treat insomnia, headaches as well as reduce stress. Using a sufficient dose before going to bed will help you relax and sleep better.
This strain is quite easy to grow and does not require any special cultivation methods for the plant to flower. Harvest time is quite short but in return growers will get large buds filled with resin.
#15 LSD-25 – Best Strain For Brave Smokers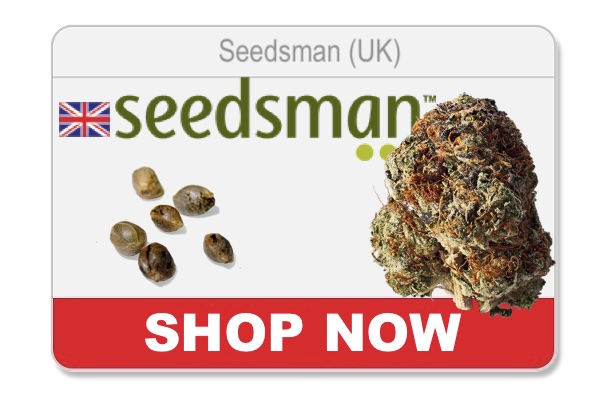 This Indica dominant cannabis strain is definitely one of the most potent of the cannabis strains out there. LSD-25 really gives strong and intense effects to the smoker, if you are not a brave smoker then we recommend you stay away, or try a limited amount of this cannabis.
If you are a sensitive person or are not used to trying strong cannabis strains, you can completely hallucinate and be strongly influenced. LSD-25 is also used to relieve pain.
This cannabis strain is quite easy to grow, will flower in about 9 weeks with an average yield. Beginner growers can also grow this strain if they want a different experience.
#16 Purple #1 – Best For Mind Relaxation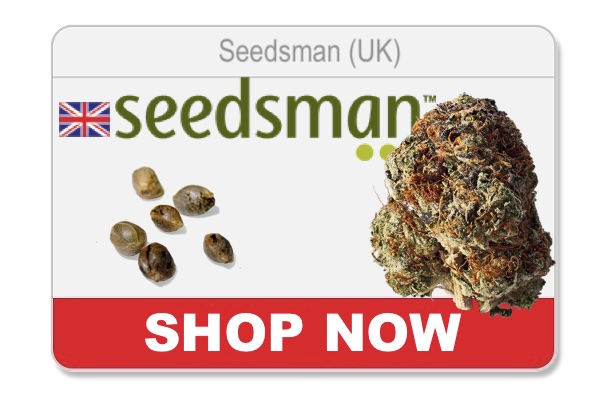 Purple #1 is a balanced Sativa and Indica hybrid strain. This cannabis strain has been around for quite some time on the market and it is known as a particularly good cannabis strain to clear the mind. In addition, this cannabis strain also gives you a fast-hitting high with a certain feeling of euphoria.
Purple #1 is not an ideal cannabis strain to grow indoors, but it can also grow if growers prefer to grow it indoors. This cannabis strain is quite easy to care for and it has a fairly substantial height.
This strain is not very resistant to pests, but is enough to fight common diseases. The average yield of this strain may not appeal to many growers but its taste is worth a try.
#17 Las Vegas Purple Kush BX – Best High Purple Strain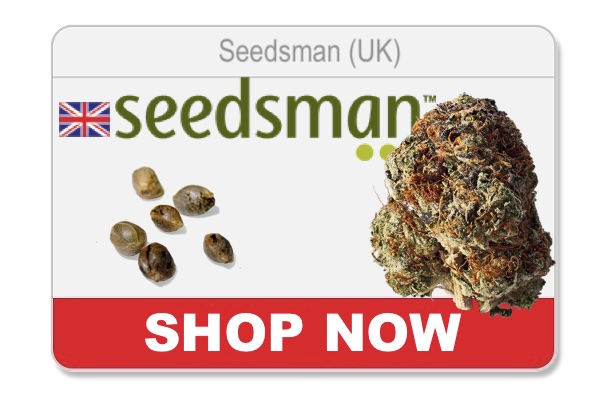 Las Vegas Purple Kush BX is a pretty impressive name and this Indica dominant cannabis strain has an equally impressive high effect. We strongly recommend that people who are new to smoking marijuana do not start with this strain. Although it has a particularly beautiful purple color, it can stun you and make you unable to move and stay awake.
This cannabis strain is not easy to grow and its seeds are very difficult to buy. If growers are fascinated with the high effects of this cannabis strain, you need good technique and knowledge to grow successfully.
#18 Purple Paro Valley – Best Sativa-dominant Purple Strain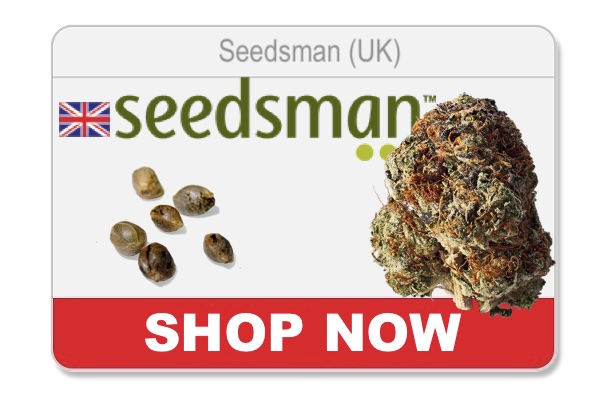 Purple Paro Valley has a sweet aroma of lavender and a hint of hazelnuts. This Sativa-dominant cannabis strain certainly won't let you down with its unique effects. It also has an attractive appearance with a combination of green and purple, of course with purple being dominant.
Purple Paro Valley is also widely used for its medicinal value. This cannabis strain can relieve stress, pain as well as anxiety in just the right amount.
This cannabis strain can be grown both indoors and outdoors. No matter where they are planted, we recommend that growers prune regularly.
#19 Obama Kush – Best Strain For Inspiration
https://www.pacificseedbank.com/shop-all-marijuana-seeds/marijuana-seeds/feminized-marijuana-seeds/obama-kush-feminized-marijuana-seeds/
Obama Kush is not a cannabis strain related to the former US president, but the name was inspired by Barack Obama's messages of change. This cannabis strain gives the smoker a mental boost to deliver an endless wave of inspiration and creativity.
The effects of this purple cannabis strain are quite mild but comprehensive. It is a cannabis strain of medium difficulty. With good care, growers will obtain large purple buds hidden behind thick dusting of resin.
#20 Mendocino Purple Kush – Best Hybrid Purple Strain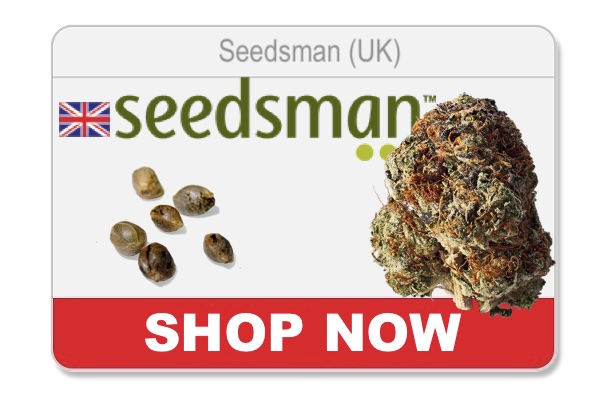 Mendocino Purps also known as Mendocino Purps or Purps. This cannabis strain is a cross between Purple Kush and Mendocino Purple, this combination offers a unique scent between earthy smell and something sweet.
This purple hybrid cannabis strain will initially be green, and it will gradually turn purple as it matures. Grown plants will be large in size and therefore we recommend growers to use indoor SOG for good control.
Final Verdict
These purple cannabis strains not only have unique looks, but most of them have effects that are worth trying. Growers can experiment and challenge themselves with some of these purple cannabis strains for their cannabis garden.
Before choosing any purple cannabis seeds, growers should do a thorough research on the properties to see if they are right for their conditions and qualifications. Hope the above list helps you!