When it comes to the distance between the lamp and the tree, there are 2 subjects: the lamp and the tree. The tree has many stages from seed to harvest there are many types of lamps and many outputs from which will give different distance calculations.

I just started planting, which lamp to use, how much to capacity, and which lamp technology to use?
As far as the technology is related LED grow lights are very much in at the moment and can resolve any of your lighting issues weather it is growing from seeds or caring seedling when there is insufficient light in the grow room. Once your seeds have germinated successfully, it's time to expose them to bright light for 12 to 18 hours in a day while giving them rest in dark for the next 8 hours or so. Short duration leafy greens may need 12 hours of exposure while vegetables such as Tomatoes would need about 16 hours of exposure whereas some ornamentals and flowering plants may need 18 hours a day. Insufficient light exposure may lead them to wither and take elongated shape instead of growing into a healthy plant. Be rest assure that light requirements will vary depending on the need of the seeds sown and different stages of the seedlings. For example, to use a 450 Watts LED, you need to keep lights at the distance of 24 inches to 36 inches during the seedling growth stages while the distance will be drawn closer when they reach to vegetative growth.
What kind of lamp should I use when the tree is about to be harvested?
The harvesting means that the plant has either matured fully or there is gradual ripening in parts of the plants and this is the time when your tree needs more red light than any other colors of the spectrum. Exposing your tree to 90% of the red and 10% blue light will do the trick to boost your yield, considerably. LED lights serve the best purpose at this stage while you are supposed to keep them at 18 inches of distance if your LED uses 10 Watts chips. Bringing the light much closer than the distance specified to the tree canopy may burn it as these lights are strong at emitting light wavelengths. This distance also varies in different models and the type of tree you are growing under lights so it is advisable to follow the manufacturers' guidelines & specifications when you are supposed to maintain light distance from the tree canopy.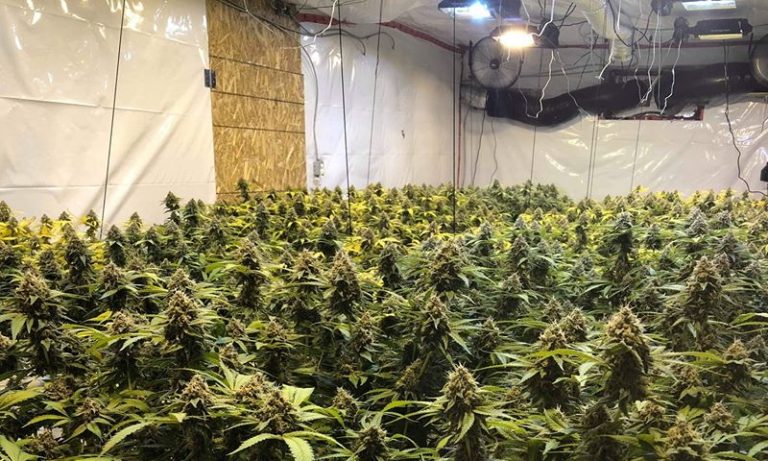 Top 5 LED Grow Lights Reviews
#1 Advanced Platinum Series 1200 Watts
The P1200 series may surprise you regarding its prices but its replacement of conventional 1400 Watts HPS grow light while power consumption is 758 watts only. It emits 100% useable light to boost photosynthesis and plays extremely well to enhance your plant's yield including Cannabis and Vegetables.
Your production under these lights is extremely promising as they combine 12 bands of light spectrum from UV-A to IR-A that your Cannabis and microgreens love to grow under. Well, the product warranty is amazing: to take care of 5 long years.
#2 Phlizon Linear Series 1000 Watts
This series comes with Samsung SMD's that produce a higher intensity of light with minimum decay with quality lumens and high PAR values compared to any other light of a similar capacity. It produces low heat while converts high energy into action.
Its unique feature is that it is without fans hence no noise along with waterproof seals. No need to worry about humidity inside the grow room as that will not affect its performance keeping a stable temperature in the growing environment.
#3 MARS HYDRO TS 1000 Watts
MARS HYDRO T5 is powered with the newest SMD technology that consumes only 150 Watts for its 342 LEDs to save a lot of energy to cover 3×3 feet area giving sun-like light. It suits well for growing Cannabis, vegetables and fruit plants in a grow room or grow tent with a high PAR value of 709umol and 22216 lumens, ideal for growing such crops.
moreover, it stands best performing across all stages of growth, permits rapid development and increases the quality of the yield along with quantity.
#4 KINGBO LED Grow Light (600w LED Grow Light UK)
It's a 600 Watts daisy chain light with bright light due to reflector cups used in the making. Both vegetative and bloom switches can be turned on during late flowering stages until the maturity of your valuable plants including Cannabis, Tomatoes, and herbs.
Highly efficient in heat dissipation with mute fans whereas it can be used for 3*3 feet or 4*4 feet area to take quality produce. It comes with a hanging kit and a user manual.
#5 Spider Farmer SF-1000
It's a dimmable series while very efficient at electricity consumption and consumes 100 Watts to cover 3 x 3 feet during vegetative stages and 2 x2 feet at the flowering stage. Its light penetrates deep inside the plant's canopy to carry its photosynthesis and other physiological processes for mass assimilation while saves energy up to 40% or more when used intelligently.
it uses solid aluminum for heat sinks. No fan, no noise while uniform spectrum generation is its prime feature. It is also waterproof and shockproof due to outer wiring covering and superior insulation and seals.
How far should LED grow lights be from plants?
A general principle for placing LED grow light is 18 inches to 42 inches above the canopy of your plants but the accurate distance is determined by the type of LED light, Wattage it uses and the growth stages of plants along with their types. If you often use a 1000 watts LED light then it is advisable to place your light at least 36 inches away from the canopy of your plants. These can be brought further closer during the vegetative stage, about 24 inches from the canopy and 18 inches during the flowering or bloom periods till the maturity of the plant.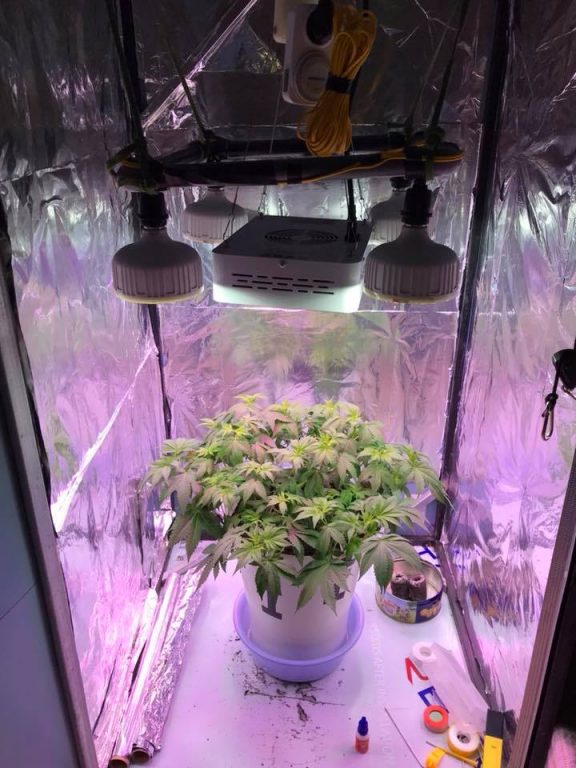 How to figure out the best distance to place your led grow light from your plants?
The lights of different intensities, wavelength and wattage produce different amount of heat that is absorbed by the plants to keep on their physiological process while the extra heat can burn their foliage and may cause considerable damage to growers.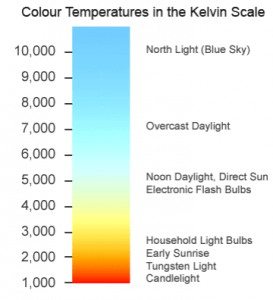 The heat that is not bearable by your skin is often dangerous for plants as well. Just place the dorsal side of your hand under the lights in a way that it touches the canopy of the plants. If your hand feels comfortable with the heat then your plants would love it too.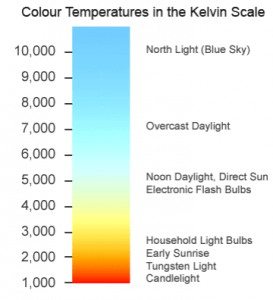 On the other hand, if it feels too much heat, adjust the distance accordingly. Once you feel comfortable, your plants will be comfortable as well.
Why do different grow lights need to be hung at different heights?
The need for hanging different lights at varying heights is primarily due to the spectrum of the light and its intensities along with heat emitting factors so they need to adjust at the height that is the most suitable for growing where your plants are neither underexposed to light nor overexposed as in both cases their growth will be retarded. Hanging them too close to the canopy will burn them will hanging too far will not meet their heat intensity requirements they need to complete their physical processes like photosynthesis and mass assimilation. Most of the manufacturers include a complete guideline regarding this that how for their lights need to be hung for a different type of plants along with the wavelength and intensities, they produce.
LED grow light (distance, spectrum, lumens, size, Weight, comparison) chart
| | | | | | | |
| --- | --- | --- | --- | --- | --- | --- |
| HID Wattage | Vegetative Distance | Bloom Distance | Spectrum | Lumens | Size (inches) | Weight |
| 200 W | 12"-20" | 8"-12" | 380-780nm | 9600 | 11 x 7.9 x 1.8 | 2.8 Lbs. |
| 250-400 W | 16"-30" | 16"-18" | 380-780nm | 12550 | 11.8 x 6.4 x 2 | 4.5 Lbs. |
| 550-650 W | 24"-30" | 16"-20" | 380-780nm | 15200 | 14.9 x 9.4 x 4.4 | 5.35 Lbs. |
| 600-800 W | 32"-36" | 18"-22" | 380-780nm | 15630 | 14.0 x 9.0 x 3.5 | 4.75 Lbs. |
| 900-1000 W | 36"-42" | 18"-24" | 380-780nm | 22216 | 14.2 x 13.2 x 2.4 | 6.57 Lbs. |
| 1200 Watts | 30"-36" | 18"-24" | 380-780nm | 38966 | 13.78×9.84 x2.2 | 6.72 Lbs. |
| 1500 Watts | 30"-36" | 24"-30" | 380-780nm | 42512 | 15.75×8.39×2.37 | 9.2 Lbs. |
| 2000 Watts | 26"-30" | 18"-24" | 380-780nm | 49665 | 39.21×9.97×3.54 | 7.85 Lbs. |
LED Grow Light height (above plants for seedlings)
Different lights need to be at different heights during the seedlings stages that entirely depends on the wattage of the light and the intensity it produces. The plant seedlings need a considerable amount of light that may vary from 14 to 18 hours a day depending on the type of seedlings you are growing. Generally LED lights need to be placed distinctly while the plants are in seedling stages. The most common recommendation is to place LED lights at a distance of 36 inches above the seedling. Bringing the lights too closer or having been light up for more than 18 hours may harm your seedling due to humidity issues but if you have good arrangements to control the humidity level inside your grow room then may continue for 24 hours while observing the distance of 30 to 36 inches above your seedlings. Similarly, the LED grow light hanging height would vary depending on the wattage and type of the seedlings in your grow room.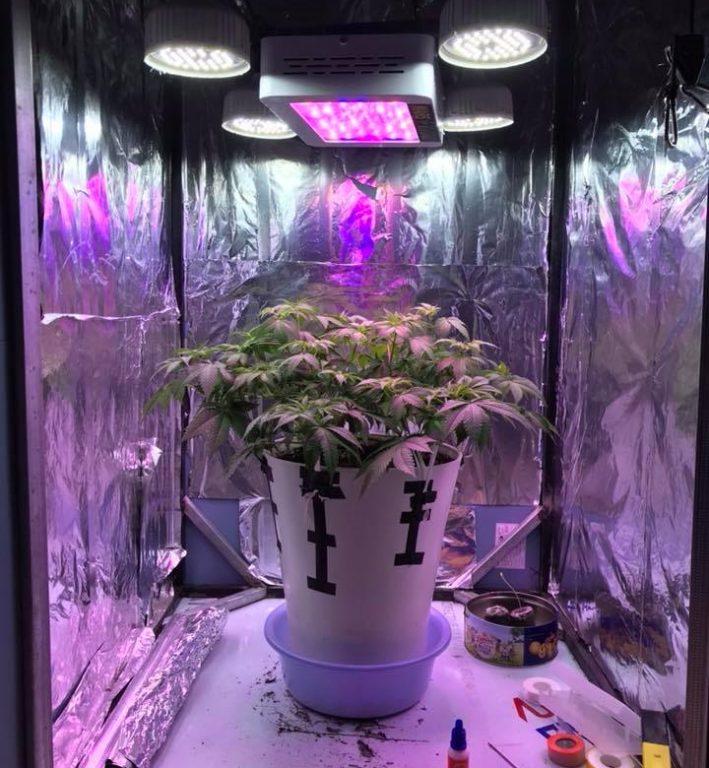 LED Grow light height (1000w,600w,300w)
The LED grow light height in case of 1000 W is suggested 36-42 inches for the vegetative stages while for blooms it can be kept at 18-24 inches from the plant's canopy. Similarly, The LED grow light height in case of 600 W is suggested 32-36 inches for the vegetative stages while for blooms it can be kept at 18-22 inches above the plant's canopy and for 300 Watts you can keep 16-30 inches in the vegetative stages and 16 to 18 inches for flowering or blooming period.
Grow light distance chart (LED, CFL, HPS)
Again here, the distance will vary with the wattage used and type of the plants along with their growing stages in all 3 cases. This range specifies the average distance range under all patterns of light used for growing any particular plant in controlled conditions where you can compare the distance between LED lights, CFL's and HPS lights.
| | | | |
| --- | --- | --- | --- |
| Wattage | LED's (inches) | CFL (inches) | HPS (inches) |
| 150 | 10-18 | 6-12 | 8-12 |
| 200 | 10-20 | 6-12 | 9-13 |
| 400 | 16-30 | 6-12 | 12-18 |
| 600 | 18-36 | 6-12 | 14-24 |
| 800 | 20-36 | 6-12 | 16-28 |
| 1000 | 18-42 | 6-12 | 17-30 |

T5 Grow light height above plants
T5 are also Fluorescent lights that don't tend to get hot like other available lights and can be placed near to the plant's canopy so that they don't touch the leaves in the canopy of the mature plants. For seedlings, place them away at the distance of 6 to 12 inches, approximately. For the mature plants, placing them 4 to 6 inches above the top shoot would not harm your plant, anyways. These distances will remain the same for different types of T5 light fixtures.

Comparison of the distance between a CFL lamp and T5 lamp
CFL's are T5 are both fluorescent grow lights that don't produce much heat and light which often burn your plants. There is always a wide variation for placing them on the top of your plant's canopy and fare space must be left to grow new shoots in the plant's canopy. For seedlings, place T5 grow lights 5-6 inches away from the top of your plant's canopy while for the vegetative & flowering phases keep them 12 inches away and practice a similar way in case of CFL lights. For better vegetative growth and a maximized flowering, keep both types of light closer to the plants and keep on adjusting distance from the canopy of the plants as it grows up.
What happens when plants get too much light?
The light is needed to carry out the process of photosynthesis, development and vegetative growth. Light plays a vital role in these developments while the plants respond differently to the intensity and the duration to which they are exposed. Light does nothing with the plant growth but it is the heat energy that comes with light stands responsible to stop photosynthesis and other physiological processes whereas the temperature in the plant tissues goes high in a way that plants use the entire water to cool down their tissues.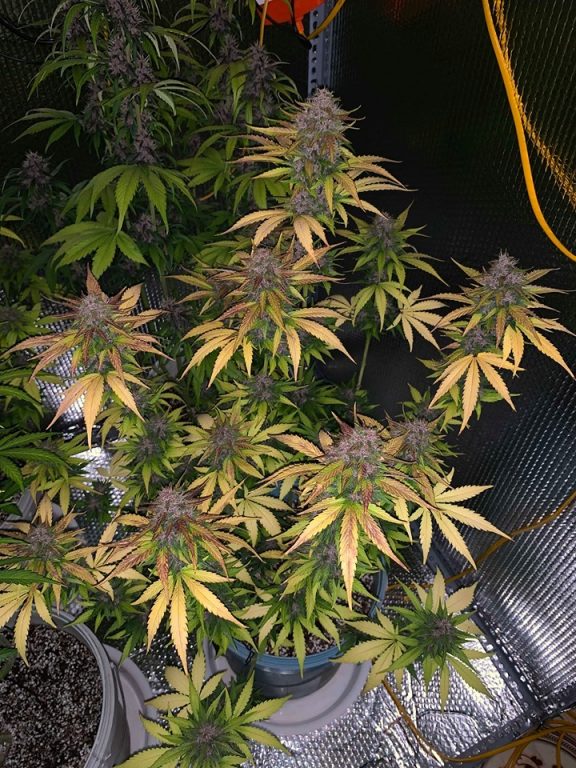 As a result, plants may defoliate, and wither to die.