When it comes to the distance between the lamp and the tree, there are 2 subjects: the lamp and the tree. The tree has many stages from seed to harvest there are many types of lamps and many outputs from which will give different distance calculations.

I just started planting, which lamp to use, how much to capacity, and which lamp technology to use?
As far as the technology is related LED grow lights are very much in at the moment and can resolve any of your lighting issues weather it is growing from seeds or caring seedling when there is insufficient light in the grow room. Once your seeds have germinated successfully, it's time to expose them to bright light for 12 to 18 hours in a day while giving them rest in dark for the next 8 hours or so. Short duration leafy greens may need 12 hours of exposure while vegetables such as Tomatoes would need about 16 hours of exposure whereas some ornamentals and flowering plants may need 18 hours a day. Insufficient light exposure may lead them to wither and take elongated shape instead of growing into a healthy plant. Be rest assure that light requirements will vary depending on the need of the seeds sown and different stages of the seedlings. For example, to use a 450 Watts LED, you need to keep lights at the distance of 24 inches to 36 inches during the seedling growth stages while the distance will be drawn closer when they reach to vegetative growth.
What kind of lamp should I use when the tree is about to be harvested?
The harvesting means that the plant has either matured fully or there is gradual ripening in parts of the plants and this is the time when your tree needs more red light than any other colors of the spectrum. Exposing your tree to 90% of the red and 10% blue light will do the trick to boost your yield, considerably. LED lights serve the best purpose at this stage while you are supposed to keep them at 18 inches of distance if your LED uses 10 Watts chips. Bringing the light much closer than the distance specified to the tree canopy may burn it as these lights are strong at emitting light wavelengths. This distance also varies in different models and the type of tree you are growing under lights so it is advisable to follow the manufacturers' guidelines & specifications when you are supposed to maintain light distance from the tree canopy.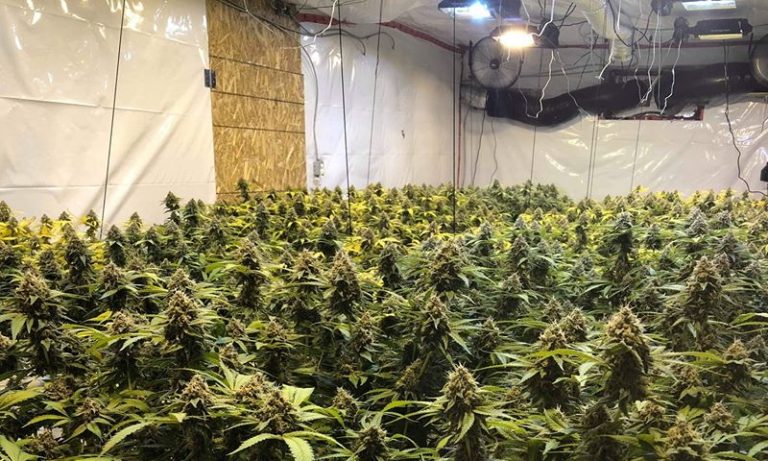 How far should LED grow lights be from plants?
A general principle for placing LED grow light is 18 inches to 42 inches above the canopy of your plants but the accurate distance is determined by the type of LED light, Wattage it uses and the growth stages of plants along with their types. If you often use a 1000 watts LED light then it is advisable to place your light at least 36 inches away from the canopy of your plants. These can be brought further closer during the vegetative stage, about 24 inches from the canopy and 18 inches during the flowering or bloom periods till the maturity of the plant.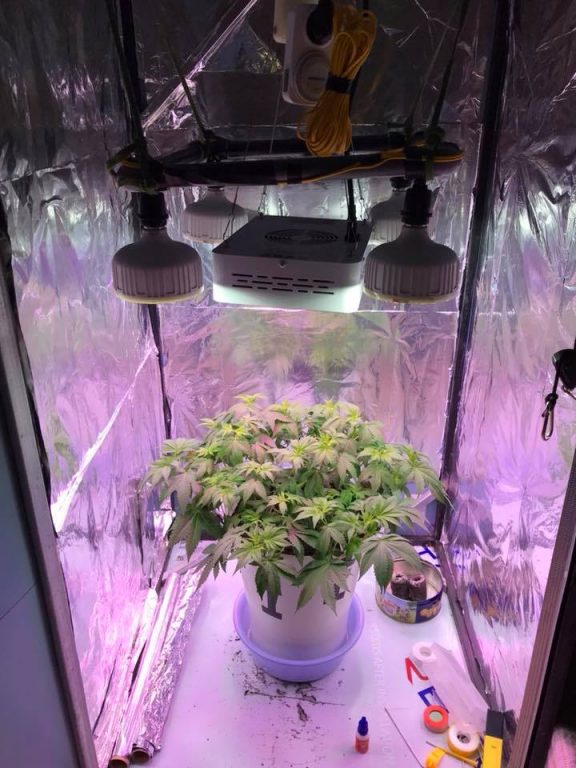 How to figure out the best distance to place your led grow light from your plants?
The lights of different intensities, wavelength and wattage produce different amount of heat that is absorbed by the plants to keep on their physiological process while the extra heat can burn their foliage and may cause considerable damage to growers.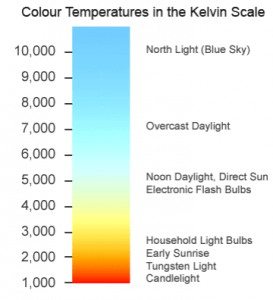 The heat that is not bearable by your skin is often dangerous for plants as well. Just place the dorsal side of your hand under the lights in a way that it touches the canopy of the plants. If your hand feels comfortable with the heat then your plants would love it too.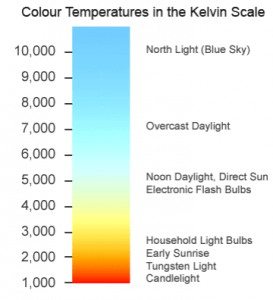 On the other hand, if it feels too much heat, adjust the distance accordingly. Once you feel comfortable, your plants will be comfortable as well.
Why do different grow lights need to be hung at different heights?
The need for hanging different lights at varying heights is primarily due to the spectrum of the light and its intensities along with heat emitting factors so they need to adjust at the height that is the most suitable for growing where your plants are neither underexposed to light nor overexposed as in both cases their growth will be retarded. Hanging them too close to the canopy will burn them will hanging too far will not meet their heat intensity requirements they need to complete their physical processes like photosynthesis and mass assimilation. Most of the manufacturers include a complete guideline regarding this that how for their lights need to be hung for a different type of plants along with the wavelength and intensities, they produce.
LED grow light (distance, spectrum, lumens, size, Weight, comparison) chart
| | | | | | | |
| --- | --- | --- | --- | --- | --- | --- |
| HID Wattage | Vegetative Distance | Bloom Distance | Spectrum | Lumens | Size (inches) | Weight |
| 200 W | 12"-20" | 8"-12" | 380-780nm | 9600 | 11 x 7.9 x 1.8 | 2.8 Lbs. |
| 250-400 W | 16"-30" | 16"-18" | 380-780nm | 12550 | 11.8 x 6.4 x 2 | 4.5 Lbs. |
| 550-650 W | 24"-30" | 16"-20" | 380-780nm | 15200 | 14.9 x 9.4 x 4.4 | 5.35 Lbs. |
| 600-800 W | 32"-36" | 18"-22" | 380-780nm | 15630 | 14.0 x 9.0 x 3.5 | 4.75 Lbs. |
| 900-1000 W | 36"-42" | 18"-24" | 380-780nm | 22216 | 14.2 x 13.2 x 2.4 | 6.57 Lbs. |
| 1200 Watts | 30"-36" | 18"-24" | 380-780nm | 38966 | 13.78×9.84 x2.2 | 6.72 Lbs. |
| 1500 Watts | 30"-36" | 24"-30" | 380-780nm | 42512 | 15.75×8.39×2.37 | 9.2 Lbs. |
| 2000 Watts | 26"-30" | 18"-24" | 380-780nm | 49665 | 39.21×9.97×3.54 | 7.85 Lbs. |
LED Grow Light height (above plants for seedlings)
Different lights need to be at different heights during the seedlings stages that entirely depends on the wattage of the light and the intensity it produces. The plant seedlings need a considerable amount of light that may vary from 14 to 18 hours a day depending on the type of seedlings you are growing. Generally LED lights need to be placed distinctly while the plants are in seedling stages. The most common recommendation is to place LED lights at a distance of 36 inches above the seedling. Bringing the lights too closer or having been light up for more than 18 hours may harm your seedling due to humidity issues but if you have good arrangements to control the humidity level inside your grow room then may continue for 24 hours while observing the distance of 30 to 36 inches above your seedlings. Similarly, the LED grow light hanging height would vary depending on the wattage and type of the seedlings in your grow room.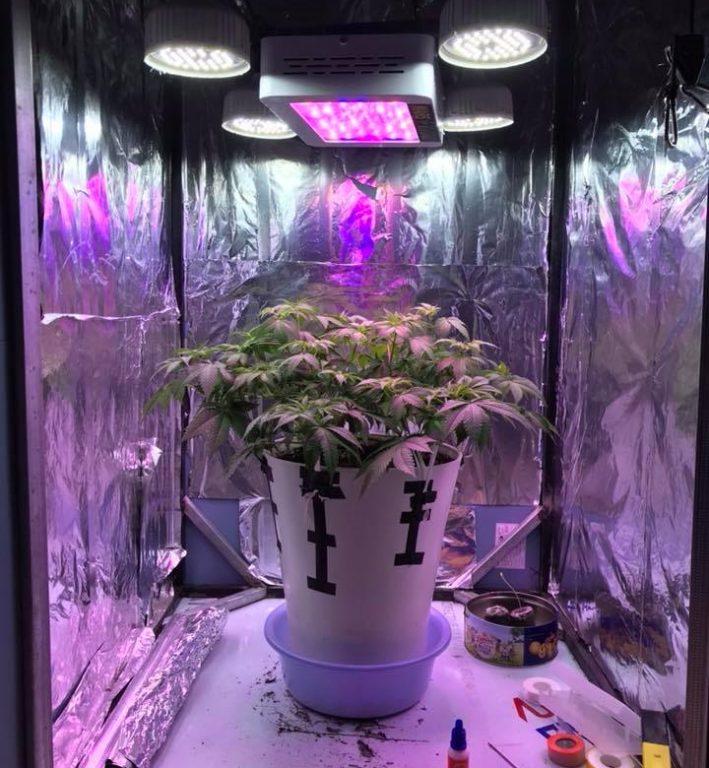 LED Grow light height (1000w,600w,300w)
The LED grow light height in case of 1000 W is suggested 36-42 inches for the vegetative stages while for blooms it can be kept at 18-24 inches from the plant's canopy. Similarly, The LED grow light height in case of 600 W is suggested 32-36 inches for the vegetative stages while for blooms it can be kept at 18-22 inches above the plant's canopy and for 300 Watts you can keep 16-30 inches in the vegetative stages and 16 to 18 inches for flowering or blooming period.
Grow light distance chart (LED, CFL, HPS)
Again here, the distance will vary with the wattage used and type of the plants along with their growing stages in all 3 cases. This range specifies the average distance range under all patterns of light used for growing any particular plant in controlled conditions where you can compare the distance between LED lights, CFL's and HPS lights.
| | | | |
| --- | --- | --- | --- |
| Wattage | LED's (inches) | CFL (inches) | HPS (inches) |
| 150 | 10-18 | 6-12 | 8-12 |
| 200 | 10-20 | 6-12 | 9-13 |
| 400 | 16-30 | 6-12 | 12-18 |
| 600 | 18-36 | 6-12 | 14-24 |
| 800 | 20-36 | 6-12 | 16-28 |
| 1000 | 18-42 | 6-12 | 17-30 |

Top 6 LED Grow Lights Reviews
#1 ViparSpectra P1500 150W Infrared Full Spectrum LED Grow Light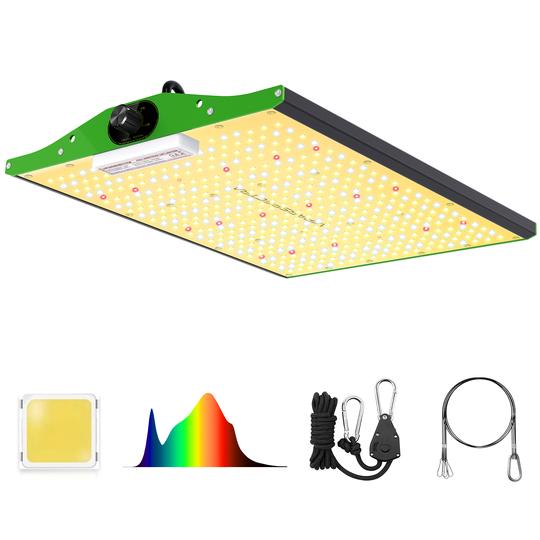 If you are on a tight budget then this Infrared Full Spectrum LED Grow Light from ViparSpectra is definitely the best choice for you. This model is both stable, has a good spectrum and comes with a price that is suitable for those on a tight budget.
ViparSpectra uses the latest SMD LED technology for this product and that results in high PAR output as well as improved light penetration for the LEDs. Lamp life using COB LED chip is easily up to 100,000 hours because it does not depend much on other materials in the luminaire.
This model also has a Dimmer function that allows users to adjust the light intensity from 5% to 100% brightness. So you can adjust this light intensity to suit the growing cycle of cannabis or any vegetable.
Besides, we also appreciate the heat dissipation design of this model. SMD LED chip many LED chips are separate and spaced, so the heat dissipation will take place better. It also doesn't have a fan, so you won't be bothered by any noise at all.
#2 ViparSpectra XS1500 Infrared Full Spectrum LED Growing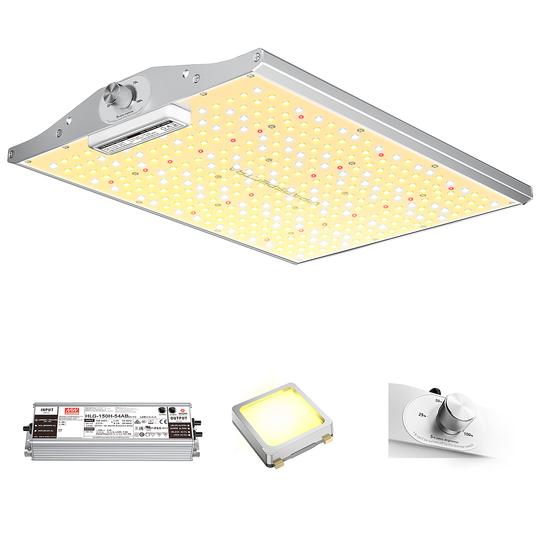 Surely this XS1500 Infrared Full Spectrum LED Growing model from ViparSpectra will be great for growers who need to provide full spectrum solar light for indoor crops.
This model uses the latest and highest quality Samsung LM301B LED, so it can provide a wide spectrum along with excellent energy efficiency. It is also appreciated for its good light penetration.
For 2.5'x2.5′ plants, this LED growing light perfectly covers them up to 18 inches tall. As for 2'x2″ flowers, the height should be reduced to 14 inches. Experienced growers can adjust this height to suit the growing cycle of the plant.
In addition, the 150W Mean Well driver does a great job in enhancing the PAR power as well as the lifespan of this LED growing. The optimized heat dissipation design also makes this model more durable and has a longer lifespan.
#3 ViparSpectra VA600 600W LED Grow Light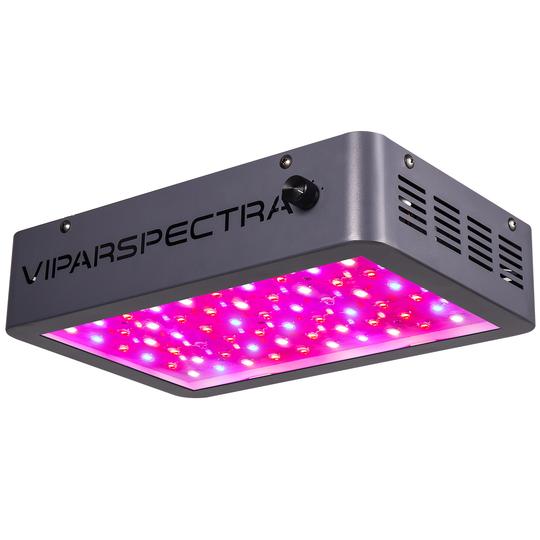 This VA600 600W LED Grow Light from ViparSpectra is also a suitable budget choice for those who do not want to spend too much of their investment on an LED grow light. However, this model has durability and performance that is not as strong as the models above, but it is safe enough.
This model uses Dual-Chip (10W) LEDs, that's why this model is quite cheap. But that doesn't mean it doesn't work well. ViparSpectra uses the latest, and most advanced, technology to create its products.
Besides, this model provides full spectrum, suitable for all stages of plant growth. It also has a dimmer knob so that the user can adjust the brightness. The light level that the user can adjust ranges from 0-100%.
Moreover, this model features daisy chaining so users don't need to use multiple wires to connect multiple lights. This feature not only helps customers save budget, but also saves effort. Customers do not need to be too technical to set up the light set.
You also don't need to worry about the heat dissipation of this LED grow light because it is well designed and laid out. Although this cooling system has a fan, the noise it produces is quite smooth, not too annoying.
#4 ViparSpectra VS1000 150W Full Spectrum led Grow Light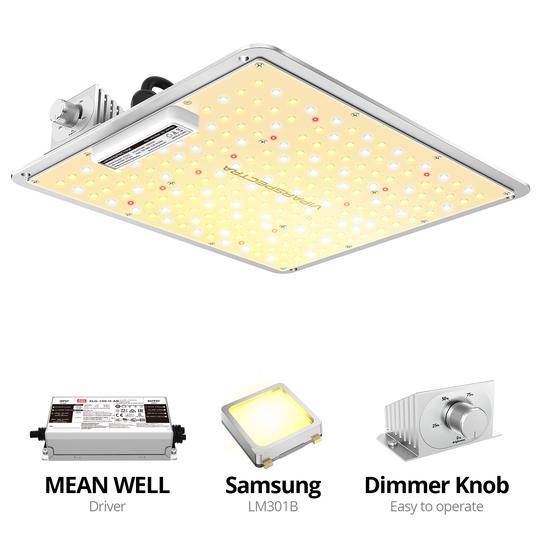 ViparSpectra VS1000 150W Full Spectrum led Grow Light is the most ideal model for the flowering process of any plant, including cannabis. This LED grow light has red and infrared light, these two types of light are very supportive for a more optimal flowering process.
This model uses Samsung LM301B diodes, which are new and high quality LED technology. LEDs using this technology all provide much better light penetration than traditional technology. Besides that it also produces more used light per watt.
This LED system contains 5000K white, 3000K warm white, 660nm deep red, and 730nm IR light. This full spectrum will help your cannabis plant grow healthy and fast in all stages of its growth.
Customers also do not need to worry about the longevity or durability of this LED luminaire. It is thoughtfully designed and built from the smallest parts. There is no such thing as poor quality parts.
This LED also has a solid aluminum heatsink system that is very durable and keeps the light cool. This cooling system also does not use a fan so it does not cause any annoying sound.
#5 ViparSpectra V450 450W Full Spectrum led Grow Light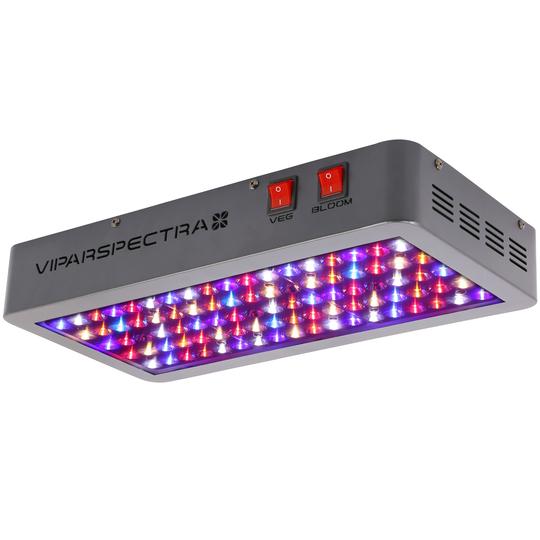 ViparSpectra V450 450W Full Spectrum led Grow Light is the model that just meets these criteria for you: safety, efficiency and cost. This model is the ideal choice for growers who have a limited budget and want to grow cannabis indoors.
This LED system will ensure safety for plants as well as for users. And you know, too many electrical appliances in the house will lead to some risks that you cannot predict.
And this LED is fireproof and make sure it doesn't run over temperature. This model features a solid aluminum heatsink combined with a very quiet fan, ensuring this LED stays cool.
Besides, this LED has a wide spectrum, optimally suitable for all growth stages of cannabis and other plants. Generally, it acts as natural sunlight for plant growth.
#6 iPower GLLEDXCOB5800E Plant Grow Light Full Spectrum
Surely you will be amazed with the range of spectrum that GLLEDXCOB5800E Plant Grow Light Full Spectrum from iPower offers with only 580W. This is an extremely useful device to promote strong growth in cannabis or any other vegetable in your garden.
This model uses CREE COB with high PPFD value. It includes 6pcs COB, 106pcs 630nm, 16pcs 460nm, 7pcs 12000k, 5pcs 3500K, 4pcs UV, 6pcs IR.
Besides, this model plant grow light full spectrum is also appreciated for its stability as well as high capacity. It has no light attenuation and keeps the brightness stable, much brighter than conventional LEDs.
In terms of lifespan, this LED from iPower doesn't cause you any trouble. This model uses a Cree Led chip which is classified as very high quality and has an outstanding lifespan. The color temperature is taken over a huge range and therefore your cannabis or vegetable will grow a lot better.
T5 Grow light height above plants
T5 are also Fluorescent lights that don't tend to get hot like other available lights and can be placed near to the plant's canopy so that they don't touch the leaves in the canopy of the mature plants. For seedlings, place them away at the distance of 6 to 12 inches, approximately. For the mature plants, placing them 4 to 6 inches above the top shoot would not harm your plant, anyways. These distances will remain the same for different types of T5 light fixtures.

Comparison of the distance between a CFL lamp and T5 lamp
CFL's are T5 are both fluorescent grow lights that don't produce much heat and light which often burn your plants. There is always a wide variation for placing them on the top of your plant's canopy and fare space must be left to grow new shoots in the plant's canopy. For seedlings, place T5 grow lights 5-6 inches away from the top of your plant's canopy while for the vegetative & flowering phases keep them 12 inches away and practice a similar way in case of CFL lights. For better vegetative growth and a maximized flowering, keep both types of light closer to the plants and keep on adjusting distance from the canopy of the plants as it grows up.
What happens when plants get too much light?
The light is needed to carry out the process of photosynthesis, development and vegetative growth. Light plays a vital role in these developments while the plants respond differently to the intensity and the duration to which they are exposed. Light does nothing with the plant growth but it is the heat energy that comes with light stands responsible to stop photosynthesis and other physiological processes whereas the temperature in the plant tissues goes high in a way that plants use the entire water to cool down their tissues.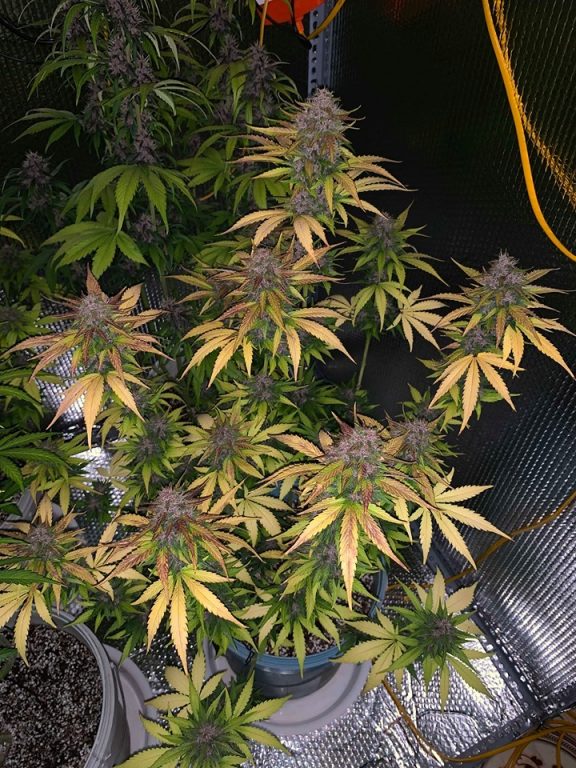 As a result, plants may defoliate, and wither to die.