The Team
Our Reviewers
#1 Ryan Riley – Marijuana Extraordinaire
Welcome. I'm so stoked for you! You now have access to the sum total of over 20+ plus years of intense research and practice involving attempts at figuring out the most effective way to cultivate the best cannabis on Earth. I have taught, learned from, and helped many medicinal marijuana growers discover the absolute best way biologically possible to grow the most elite, top-caliber sparkling THC rich potent sticky dank buds as fast as possible – And now I'm passing all of this incredible information on to you so that you, too, can grow your own incredible bud. In only a short time after finishing reading this book, you will be smoking a seemingly bottomless supply of some of the most sensational, best tasting, highly potent aromatic euphoric-inducing bud you have ever experienced.
If you are an absolute beginner, then I suggest you use this guide as an A to Z complete walk-through encompassing virtually everything you need to know to learn how to grow some killer weed. No worries, I have specifically designed this book in a way that is clear, concise, and easy to follow along. Feel free to grab a notebook and a pen, you're going to learn a lot!! I hope you're excited!!!
I want to congratulate you on taking this massive step for your own personal cannabis cultivation career. You now have access to one of the most newest up- to-date detailed guides that will shave literally years off of your learning curve; in other words – you're starting off on a very good foot. If you apply half of the information I will be presenting to you here, I am confident you will be ecstatic with the results you will achieve with your treasured buds. If you're intermediate or advanced feel free to skip ahead to any chapter that you need to study up on and use the book as an encyclopedia reference manual in order to suit your individual growing needs, as I'm certain you will learn a lot of really cool tricks, tips & other marijuana grower gems along the way.
Over the last few years I've have seen a sharp increase in the cost of street cannabis, and a rapid decline in its already sketchy quality. My father used to always say, "The greatest problem mankind faces today is the classic conflict between the artist and the producer. It's a basic Tug-O-War between quality vs. distribution. Just look at movies, they're literally developed on an assembly line. Rushed processing. Cinemas are not an art form anymore, it's a dirty business! Market value mass appeal butchers the authentic message the creators want to get across." As you will soon discover, one of the greatest benefits to growing your own cannabis is the unbeatable quality of your very own grown herb. Never again will you have to worry about dodgy sources or wasting cash on toxic, overpriced, impotent buds. The days of unknown bud (that may or may not be packed full with chemicals and other health hazards that disrupt the taste, potency, and aroma in order to increase profit) are over . Growing your own green means you get to ditch the dealer.
Marijuana growing is a lot of fun! The more you know, the more tricks you will invent by yourself to get the most out of your yields. Some of the best cannabis growers are very exotic with their grow methods. A number of people have invented so many amazing methods to grow bigger and better cannabis plants.
I sincerely hope with the help of this guide you will learn a lot of awesome growing methods and strategies and hopefully develop some of your very own.
Word Of Caution: Don't become discouraged if your first growing attempts are a total disaster. One of the cool things about this book is that I'm going to be outlining the most common growing mistakes. I can't promise you that you wont make errors, as you most likely will when first learning, but I have clearly described many of them here so you'll have a game plan and know exactly what to avoid. The chances of you messing up your precious plants will be greatly reduced by following this guide properly. No worries, you're in good hands.
I want to remind you that this guide is in no way meant to be the end-all be-all of growing marijuana. Every day there are hundreds of new tricks, techniques, grow methods, etc, being invented and displayed on forums, books, magazines – you name it, in order to further advance the cultivation of cannabis. It is your job as a grower to continually learn and /?evergrow stagnate in your grow techniques in order to bring buds to even more unbelievable heights! I hope you will all keep the riding the uprising wave of GREEN that is sweeping our globe. Good luck tending to your new awesome garden and enjoying it's amazingly dense, sticky sparkling rich bounty. I wish you the best of luck in all your future cannabis endeavors!
I've taken you from start to finish, from seed to smoke -1 hope you enjoyed the journey! I know it is a lot of information to digest, don't be discouraged and take your time. You have your whole life to get good at growing awesome strains, and hey, who knows; one day YOUR strain may very well be the next winner of the Cannabis Cup.
What's to stop you?
Remember friend…. keep it GREEN, LOVING, and full of LIGHT.
Take on,
Ryan Riley
#2 Dr. Robert Melamede, PhD.
Robert is a Addresses Harvard Medical Audience about Cannabis and Research pertaining to ECS and its essential need for nourishment a human right.
#3 Solid Vegan, Food Industry Expert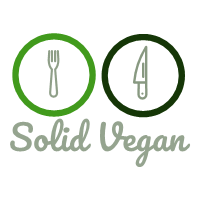 Our information is carefully filtered from our key partners in the Food Industry, exhibitions, news articles and other. All blogs and information we post, is reviewed by at least four members. Our product section is updated weekly and if you need more information about any product groups we mention, please contact us. We have close connections with producers and suppliers who make and supply these high quality products.
---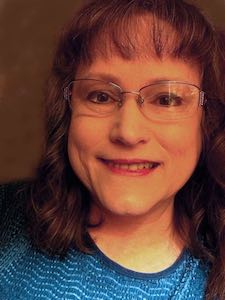 I am Melody Fitzgerald, a McLennan County Master Gardener. I have lived in Central Texas all my life. My family and I belong to the Church of Jesus Christ of Latter-day Saints (Mormon) and my parents came from Utah and settled in Central Texas before I was born. Gardening in Texas is not the same as gardening in Utah or, for that fact, anywhere else! I started this website to give Central Texans a place to learn about gardening here. Many gardening books do not contain the right advice for gardening in Central Texas. They may even be written by someone who has never visited Texas.
#4 Asad Minhas – Agriculture Consultant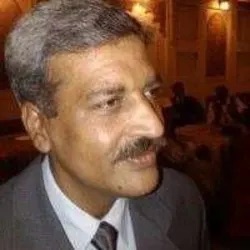 I am Asad Minhas, A Agriculture Consultant with over 25 Years of Field experience. I run a successful Agribusiness that offers a wide range of services including, but not limited to, Pest Control, Home Gardening. Hydroponics, Organic Gardening, Termite Control, Crops Agronomy & Landscape Designs. My favourite is Home Gardening & Pest Control Blogs, Research techniques, Agribusiness Proposals & Crop Agronomy & can deliver eye catching Landscape Designs for your Gardens. Feel free to reach out to me so we discuss about it !