One of the significant reasons which have paved the way for the growth of the cannabis industry is its impressive potentials in providing valuable health remedy for the human race. Presently, there exist more than 1000 cannabis strains in the industry which cuts across the three dominant cannabis subspecies, namely the indica, sativa, and ruderalis strains.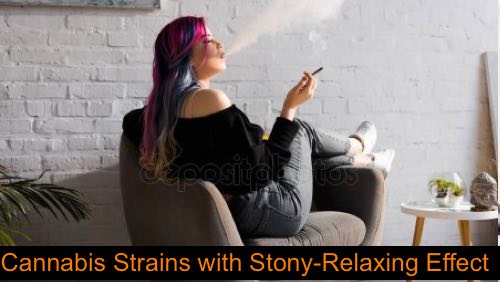 Ruderalis plants are relatively unpopular compared to the other two counterparts. They are mostly little yielders with few or no medicinal essence; this contributes to the lack of interest among intending breeders and cultivators alike. However, most pure indica and sativa strains have evolved over the last few years. Many seedbanks have taken advantage of the arable versatility of this plant into brainstorming possible ways of producing the perfect strains that meet the preference of a customer. Thus, through crossings and phenotype selection, they give new plants unique characteristics such as more resin, reducing flowering times, and increasing relaxing effects.
Growing Features of the Indica Plant
Being a proud cannabis enthusiast doesn't stop at the usage of cannabis products alone. Apart from being an apt cannabis connoisseur and pundit, a cannabis enthusiast should be fast at discerning on a particular type of cannabis plant immediately they are spotted in farms or greenhouses. The good news is that each species showcases certain growing features that make them easily identifiable at a spot. For example, all indica plants can thrive properly in a very harsh environment. They generally sprout from the earth into adult plants of short height and highly resinous buds. A good trick to try superficially at your next walk around a farm is to look out for the short plants with a firm and full appearance of broad leaves, wearing mostly a purple color. They possess short flowering cycles and pose a viable choice for breeder resident in cold, short-season climates. However, their Sativa counterpart has longer flowering cycles and tend to grow better in warm climates with long seasons, and usually grow taller with light-green, narrow leaves.
Once cannabis plants are processed into various consumable forms, it becomes critical for patients to identify the different types of efficacy available for them in terms of cannabis medicine.  Some strains of cannabis are most appropriate for particular diseases and ailments, while some represent best indica strains for RSO; most others have the reputation as best indica strains for nausea and are simply the best indica weed at the moment. However, choosing the right strain is crucial to ensuring that patients receive the best therapy possible.
A Guide for Therapeutic Indica Strains
Indica strains are known widely for their couch-lock and deep relaxation effect. The reason behind the choice of most indica strains is majorly medicinal, or recreational; this piece seeks to propose ten highly researched indica hybrid strains that fit into those uses.
For modern cultivators of medical cannabis, a lot has transpired in the last few years in creating the right medicine for a particular patient's unique combination of disease, preference, and lifestyle. The underlying truth remains that – you can't talk about a 'body high' without some traces of a 'mind high' if you tilt toward a wholesome treatment. This singular fact explains the reason why it is virtually impossible to seek a 100% indica strain in the market. Given a situation of patients with ailments like arthritis, fibromyalgia, insomnia and other pain and inflammation, they mostly sort a more potent non-opiate painkiller with mellowing effects and excellent sedative properties that could provide relief to the excruciating circumstance. However, you can't talk about the plight of an arthritis patient without the psychological shortcomings of the sufferer. Treating or palliating the resultant disorders such as depression and anxiety common to most patients of long-lasting diseases is the major reason to justify the significant ratio of sativa in the best indica hybrid strains listed below.
The Chemical Scale of Indica Strains
Indica strains have their prevailing lower THC level, and a somewhat higher CBD content to thank for its distinct effect. More so, this wouldn't be possible without the help of over 120 different terpenes found in the cannabis plant. Their unique concentration and quantity largely influence the body high produced by a particular strain. Lastly, other cannabinoids prevalent in the cannabis plant apart from THC and CBD helps also to modify how THC interacts with the body, whist modulating and dampening the effect of THC. This way, the musty, earthy, and skunky odors of the typical indica provide a great relaxing effect with sedative properties for both recreational and medical users. Below are the best ten well-researched suggestions to reflex the analogies described so far in this work.
Top 10 Best Indica Strains 2020
#1 Cream & Cheese Cbd
Lovers of the strong taste and aroma of Cheese who wish to get down to bed early will have this as an irresistible choice. The potent strain was born after crossing UK cheese with the Seedsman CBD. This marriage produced a rich variety of 18% CBD and 22% THC, thus giving a fair piece of the cake to both recreational and medicinal uses.
The unique, high-CBD strain, CBD Cream, and Cheese will give your body a very relaxing effect that could keep you far into the next morning. Having a cream and cheese strain to your collection definitely adds more color to your experience. Around nine weeks, it is expected to flower and show resilient qualities for all growing environments.
#2 Blueberry White Widow
Also called "Berry white," the fast-growing and high-yielding variety is quickly noticed for its fruity smell and citrus taste. However, this sweet combination is capable of sending chilling waves from your head down to the toes.
With a more mild dosage, the Blueberry white widow will get the mind uplifted and active, but with increased use, the body will quickly fall into a full heavy-duty couch lock stone. After germination, enthusiastic breeders in the colder region can be sure to expect a short beautiful queen with purple colors in the buds along with a reddish hue.
#3 Mk Ultra
The MK Ultra is a potent couch-lock strain with a trance-like effect. The marriage between OG Kush and G-13 produced a very powerful indica strain that prides itself as a first-place winner for indicas in the High Times Cannabis Cup in 2003 and again a second 2nd prize in the same contest the following year.
As an ultra-strain with high THC level pinned at 21%, it gifts smokers a quick cerebral effect that is succeeded by a rather hypnotic, couch-lock effect. The ultra-impact of this unique strain makes her a viable treatment for stress, pain, insomnia, depression, and lack of appetite.
Talk more about its swift responsiveness; MK Ultra works extremely quickly and is ideal for people who need or want to get deeply relaxed as soon as possible.   MK Ultra will always be there to lay you for the night, but before smoking, make sure to get some excellent snacks beforehand to avoid getting Hunger at midnight.
#4 Crystal
The cross between the legendary Northern Lights and White Widow produces this strain of great cerebral value with a great sedating body effect. The feminized cannabis strain is armed with high THC to send enough chilling waves through your nerves which in turn relaxes your body and poses an effective stress-reliever.
After a single smoke characterized by sweetness and notes of fruit, the user will experience firstly, the 40% Sativa effect of mood stimulation or anxiety or stress alleviation. This phase is followed by a strong 60% Indica hit of deep sedation and laziness all over the body.
#5 White Rhino
The couch-lock effect of this strain has been described by many users to come with the immense after-effect of tiredness. This gives the 80% Indica hybrid a great value when utilized for proper sedative use.
The marriage between white Widow and North American strains produced a gem with 20% THC and 1% CBD to gift itself a very effective medicinal quality that is now employed by medical practitioners in the treatment of patients suffering from stress, pain, nausea, and other mental and physical conditions.
The White Rhino therapeutic charm is transmitted through its piney flavor. When it meets the tongue, it leaves a creamy taste for the taste buds to enjoy. Its 20% sativa is sufficient to offer a cure to depression by stimulating euphoria and good thought. However, Insomniacs mainly stand a lot to benefit from the sedating power of the White Rhino for a quick, quiet and seamless night rest.
#6 Girl Scout Cookies
Girl Scout Cookies is no doubt one the best medicinal marijuana out there for the treatment of pain, nausea, eating distorted a lot of other things. Armed with a high THC of over 20%; the strain provides a background cerebral experience found in the realm of deep relation once it undertakes its job. The genetics of OG Kush and Durban combined with specially selected ruderalis give this compact indica a taste of sweet brown sugar, nutmeg, and mint. Some lovers often describe its Sweet taste to be a similitude of chocolate biscuits with a hint of caramel and spicy herbs.
Interested breeders might also consider this choice because of its strong genetics and impressive resistance to various harmful effects, such as temperature drops, dry periods, high humidity, and various fungal infections.
#7 Rocklock
The synergy between Warlock and Rockstar is to thank for this 80% indica strain that sends a long blasting effect across the body. Rock lock offers a stoning high that will keep you relaxed on the couch with declining consciousness that suddenly lulls you into a deep sleep. This makes an excellent therapeutic choice for medical marijuana patients for a range of ailment, including pain relief, insomnia, and stress.
Its impressive grow qualities is also something to envy. Her good resistance to mold and pest attacks as well as temperature fluctuations is a preference to consider for beginners located in cold and hot regions.
#8 Black Widow
The auto-flowering hybrid was never named after the deadly venomous spider in vein. With a THC of up to 28%, the strain does not choose the faint-hearted.
Due to its high sedative and euphoric effect, it is recommended for evening usage alone or moments when you solely need to sit on the couch with the TV set before you all day. Black Widow will make you feel relaxed and sleepy after a short moment of mental high. First-time smokers should tread with caution as this strain is capable of inducing slight headaches and dizziness in new or occasional users.
Nevertheless, its overall potent effect is somewhat safe and an experience to enjoy. It delivers a sweet aroma with a piney, fruity overlay that gets users glue to the roll till they get knocked on the couch.
#9 Skywalker Og
The cross between Skywalker and OG Kush produced a very famous strain that is still rated high by more users across the globe.
It marks one of the strongest indica strains with an impressive amount of THC in it. Apart from its enormous outdoor harvest, Skywalker OG will give you a very high mellow like feeling which will produce deep relaxation, happiness and would feel like you are floating on clouds. Its fruity smell and spicy-sweet taste have been employed as a viable charm to the relieve pain of people suffering from chronic joint pain, or muscle spasms. The instant reliever will get you falling fast asleep, while its 20% sativa content can lift the darkest days and bring light into your plight within a jiffy.
#10 Northern Light
The indica dominant strain is armed with enough arsenal to cure any stress you might have experienced throughout the day.  Its strong and lasting effect drops you into deep relaxation and get you couch-locked. The precise ancestry behind this strain remains a secret. However, the variety is believed to draw its genetics from numerous strains with Afghanistan and Thailand parentage.
With its 18% THC level, Northern Light makes a potent and enjoyable high to consider for a long relaxing vacation. It is also easy to grow, high yielding, and make an excellent choice for commercial producers who sort a fast flowering species.