These modern lighting panels offer great flexibility for using them as indoor grow lights for better illumination and smooth growing of all types of plants and are highly durable to suit multiple sites that come with several advantages and a few disadvantages. Their cons can be neglected if the following pros are deeply looked for their performance for indoor gardening.

Top 6 Best LED Grow Light Panels Review 2021
#1 King Plus Grow Panel
This system has been tested for plant growth in both vegetative and bloom stages and there is a build-in switch to shift on either stage. It is available in 600,1000- & 1200-Watts capacity.
In the germination and vegetative stages, blue and white light switch can be used whereas shifting to red switch is needed during a flowering stage or the combination of blue and red can be used while some plants are growing & others flowering at the same time comprising the light spectrum of 380 Nanometers to 780 Nanometers.
This panel also contains a double-chip LED 10 Watts each. The cooling system is a bit advanced than conventional systems with mute fans and ultra-sleek aluminum radiators that make the system work on the low-temperature range of 50°F to 60°F that doesn't let burn foliage of your Cannabis plants or vegetables or herbs in the grow room.
#2 VIPARSPECTRA-1000W Grow Panel
VIPARSPECTRA's VA-Series is similar to King Plus in all features and its spectrum suits well to all growing stages of Cannabis and other microgreens in the grow room. It has also Dual-Chip, 10 Watts each that included full spectrum along with Infra-red while the dimmer allows you to switch lights according to needs of the plants at germination, vegetative and flowering stages.
it has a built-in power plug tied with daisy Chain that helps gardeners connect multiple lights. VIPARSPECTRA is an ideal solution if you are supposed to cover an area of 3' into 3' following a spacing of 22 inches for vegetative growth and 16 inches for the flowering stage but the area will be reduced to 2.5 feet into 2.5 feet for better results.
The general recommendation is to hang the light panel at 18 inches to 24 inches using 100 % Vegetative brightness and 60% bloom light option to run the system for 18 hours in a day during the veg stages and for 12 hours during fruit and flower stages on both modes for powerful harvests.
#3 Phlizon-1200W LED Plant Grow Panel
You always need to compare Photosynthetic Photon Flux Density and the actual power any panel takes running on its full spectrum in your grow room. This panel has an ideal PPFD, uses less power and covers larger areas compared to the other panels of the similar capacity and price range.
Generally, during the germination phase, panels can be hanged higher than covers more area compared to the flowering phase when it needs to bring somewhat closer to the plant canopy for more light and Phlizon Grow Panel is ideal under such conditions. The package also includes complimentary Thermometer & Humidity meter inside.
Dual switch for blue & white combination for vegetative phase and red & white contrast for flowering and fruiting phases that work at 90- and 120-degree angles. Double fans to keep the system cool while it can be hanged keeping a 2 feet distance from the canopy of the plant to cover 9 square feet area where you can grow your microgreen and vegetables successfully.
#4 ViparSpectra P1500 150W Infrared Full Spectrum LED Grow Light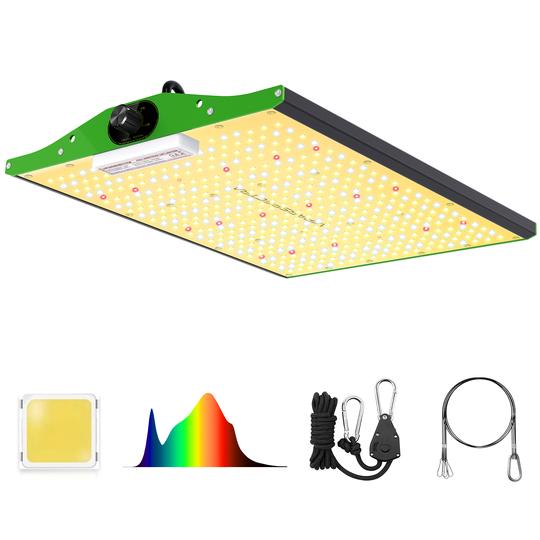 ViparSpectra is truly a reputable and reliable LED manufacturer. They have a line of high quality LED lights with outstanding durability that we think any grower will be pleased with.
This model P1500 150W Infrared Full Spectrum LED Grow Light from ViparSpectra is a quality LED grow light panel that you should consider investing in. It provides 660nm of red led, 3000K and 5000K of white led and IR led, optimal full spectrum led grow lights. So this LED grow light panel can provide maximum support for the entire growth phase of plants.
Besides, this model also uses 150W Sosen Driver, it can increase the efficiency and yield for crops, and save energy costs. This Sosen Driver also helps to achieve high PAR output.
Growers can also adjust the brightness via the dimmer function. This function is very flexible and it allows growers to adjust the brightness from 5% to 100%.
#5 MARS HYDRO-LED Grow Panel
This 600 Watts Sun-like Spectrum Grow panel is ideal for vegetables and flowers during their all stages of growth in any hydroponics system. It uses less energy to fix a maximum amount of mass in herbs, microgreens and Cannabis plants providing them the entire range of spectrum for successful growing and maximum harvests in any grow room.
this 600-watt panel can cover a 2″x2.5 feet area that can be extended to 3.5'x5.5′ feet at maximum. It provides an intensive light penetration that can cover 2 to 5 plants growing under the panel whereas the system is self-cooled using 2 high-speed fans and can be used to the variety of the plants and herbs under its wide coverage.
#6 ViparSpectra V600 600W Full Spectrum led Grow Light
ViparSpectra V600 600W Full Spectrum led Grow Light not only has an eye-catching appearance but it also has an excellent quality. This Led grow light panel has also received UL certification so its safety is not an issue at all.
This model provides full spectrum for plants. The types of light it provides simulate the natural light of the sun. So it can maximize the healthy growth of plants in all stages, from germination to flowering.
Besides, the heat dissipation system of this model is also upgraded and improved a lot to provide the best cooling for this LED when it works for a long time. The aluminum cooling heat sinks and advanced high-speed quiet fans are the factors that keep this LED at a stable temperature despite continuous work.
LED Grow Light Panel (Pros, Cons, and Features)
Pros LED Grow Light Panels
#1 Long life
Theoretical life for the LED panels is considered up to 100000 hours, assuming 16 hours of working a day, its life might be around 13 years while the average life for the lights is estimated at around 10 Million hours. Its durability gives it longevity while the gardeners don't need to replace their panels for the years along with getting the finest growth of their lovely plants yielding superior harvest.
#2 Flexible Designs
LED Grow light panels are considered in a way that they provide better lighting using their flexible designs that meet the variety of growing conditions. Their aluminum frames are the important part they are used to stop light seepage and heat dissipation. The customers can select any type of panel keeping in mind their growing needs and in the variety of shapes and colors.
#3 Heat dissipation & Energy Savers
These panels are extra slim and can be adjusted according to the available space while their heat sink system guarantees its safety for the users together with their aluminum frames that dissipate heat. Moreover, they save a lot of energy if compared to other systems of similar capacity and save up to 70% energy costs.
#4 Quality Light for Speedy Harvests
Its quality multispectral light let your plants grow up to their maximum potential while you have the liberty to regulate constant light in your grow rooms when experiencing shorter daylength outside your environment. This allows your plants to keep growing irrespective of the conditions outdoors whereas their growth can be triggered to harvest several times during one cropping season of the particular crop.
#5 Full-spectrum light
Panels are designed in the way that they deliver the complete range of spectrum needed at different stages of plant growth. The harmful wavelengths are reduced through their sleek design that often harms plants while red and blue spectrum lights are placed in a manner that enhances plant growth during germination and vegetative growth leading to maximum flowering and great harvests.
#6 Environmentally friend
These are flexible to the variety of conditions, shock resistant and waterproof whereas they don't emit any harmful gases that pollute your indoor environments. So, safety comes with recyclable substances that lead to growing healthy and toxin-free vegetables and microgreens that can be used without any fear for the general edibility purposes.
#7 Controllability & Adjustments
The lights on the panels can be monitored and controlled using different programs from the control panels that permit users to obtain light of desired brightness via external controller using a remote-control device for the purpose. This option provides users with easy control on the lights according to the need of their microgreens, herbs, vegetables, and Cannabis, they are growing.
#8 Maintenance-free installation
These panels are designed in a way that failure of any single light doesn't affect the performance of other installations working on the same panel. Their circuit design allows you to place your system under inconsistent voltage supplies. Moreover, they are considered ideal for placing in the conditions where maintenance is not easy.
Cons LED Grow Light Panels
Initial Cost: The biggest disadvantage that gardeners see is the purchasing cost of Grow panels at the first hand but once purchased they can be their long-term partner for growing all types of vegetables, herbs, microgreens, and Cannabis with ease. Other cons are low dirt resistance, insect nesting and regular checking and monitoring of diodes for rust which are often neglected for their upside benefits and a great solution for growing indoors.
After going through the pros and cons you must be thinking where I can find grow light panel near me? Here is a guideline for purchasing the best panels based on the customer's reviews and experience that you can find online.
What to look for when buying LED grow lights?
You need to consider the following features when you are considering a purchase for growing your favorite plants, indoors.
#1 Wattage (How many led watts per weed plant?)
You need to consider the size of the grow room and the plants that are inside to determine the right wattage of the light strips to buy. For a small grow room with only one or a few plants, you will already be good with a light that has a minimal wattage. If the grow tent is large, you need a more powerful light or use several light  strips.
#2 Light spectrum (What is the spectrum resolution for weed?)
The light spectrum is the wavelength of light that the plant needs at different stages of growth. The light spectrum needed to grow indoor weed varies for different growth stages. Usually, weed needs blue wavelength during germination and vegetative stages and red at flowering stage The best Light Spectrum for growing Cannabis differs during different stages of growth in plants and what they need. The weed plants, like all other plants, rely on the light spectrum for signs about their growth. Blue light is particularly useful during vegetative growth, while the red light is particularly useful during the flowering stage. For the best results, you will also want to supplement these with the other colors on the visible light spectrum. Similarly, all other plants use the light of different wavelengths during different growth stages but generally, blue light is important for initial plant growth and red for flowering and bud formation.
#3 Amount of light
Weed plants are adaptable to blue and red wavelengths for germination, vegetative growth, flowering, and bud formation. So, select a light that delivers the entire range of the light spectrum that your plants need. Even if you are not growing weed plants, it is necessary to select a full spectrum light for your grow room that exhibits the following wavelengths range.
Ultra Violet (380-410 Nanometer), Blue (1st Spectrum 440-450 and 2nd Spectrum 450-460 Nanometer), Orange (605-610 Nanometer), Red (1st Spectrum 620-630 and 2nd Spectrum 655-660 Nanometer), Far Red (730 Nanometer).
#4 Wattage per square foot and coverage area
Your grow lights are supposed to be operative most of the growing time probably 12-14 hours if you are growing Cannabis. So, it is import to know the wattage and the daily light consumption your selected lights will consume. On the other hand, your selection must be based on future gardening programs keeping in mind that these selected lights would go a long time with you. Your selection must be based on the type of plants and the area they might cover during their growth. Large spaces need more lights while growing 1 or 2 plants indoor should limit you buy accordingly.
#5 Low Heat Emission
High heat omission may be of substantial damage to your lovely plants due to burning issues. Choose only those light that is durable and protect your plants from the heat burns. The lights remain close to the plant's foliage whereas high heat omission lights are prone to burn plants when kept lightening for several hours during a day. So, make a careful choice by selecting a light that omits a balanced heat.
#6 Quality of materials
The quality of any material is judged only after you use it. There might be several products with different capacities and prices but you may not aware of the quality. Go and check the brand repute, check existing users' reviews and check the portfolio of the company for their business history. Make purchases after you are fully satisfied with the product and services by the supplier.
#7 Energy Savings
Your grow lights are supposed to be operative most of the growing time probably 12-14 hours if you are growing Cannabis. So, it is import to know the wattage and the daily light consumption your selected lights will consume. Go the energy-saving options that will not increase your cost of production for the particular plants especially if you are a hobbyist and not supposed to grow commercially.
#8 Lifespan
LED lights are supposed to operative for the years under normal conditions in your grow room. Check for the maximum viable guarantee that consists of years with the replacement options. Don't compromise on quality for cheap purchase as it would harm you in the long run.
#9 Easy to use
Be sure that the product you are going to purchase is easy to handle, easy to install and operate.
Why do people buy panel led do not buy led bars?
There are several reasons for not buying LED bars in comparison to panels but the most vigilant are as under.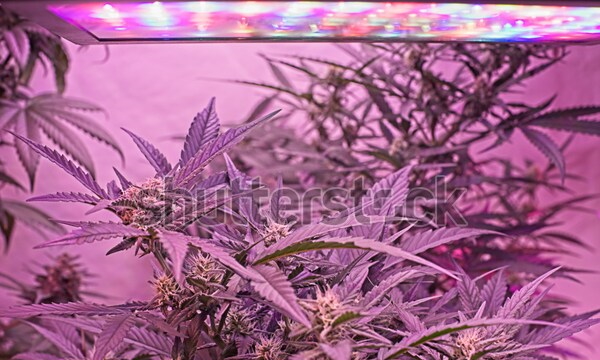 #1 Uniform Wavelength
No doubt, the most common reason to use LED Grow light panels over LED bars is that they are designed to distribute light of uniform wavelength across their coverage area and plants don't get deprived of constant light while in the bars you need to focus the surface of the plant to maintain the required level.
#2 Long-Lasting
The most common lights including Led bars last for 50000 hours but panels have a long life span compared to bars while in cases panels may prolong their life up to 13 years.
#3 Easy to Install
The custom lights including bars are quite difficult to install for the desired angles according to the need of the plants while panels are easy to handle and place where they are needed in your grow room or garden.
#4 Energy Saving
When it comes to the coverage area panels save more energy compared to the bars and it is estimated that 40% saving is possible with the efficient use of panels compared to the led bars.
#5 Heat Resistant
Unlike LED bars, the panels produce little heat compared to the surface area that is being in use for growing plants while bars have minimum coverage and relatively produce more heat whereas there are no arrangements for keeping bars cool while panels are designed with additional fans to keep the system cool while it is running.
#6 Cost-effective
Led panels are cost-effective compared to bars as they are meant for large spaces where you can grow a greater number of plants compared to bars.
Instructions for hanging lights
You need a drill machine, ratchet, screwdriver and a small hammer for carrying out the entire panel hanging process.
Here is the simplest way to hang grow light panels to the ceiling if required.
First of all, find the wooden beams in your ceiling and drill a hole using a drill machine and screw the hook into that hole. A screw hook of 2-3 inches can hold the weight of the panel up to 10 pounds.
Inter connect two loops on the panel with each other and take it the screw hook placed in the ceiling for hanging purpose.
Hang the panel at the right height based on the instruction manual from your manufacturer. Generally, it is placed 24 inches from the top of the plant and decreases to 18 inches at the flowering stage.
Make sure the light thrown covers the foliage of plants.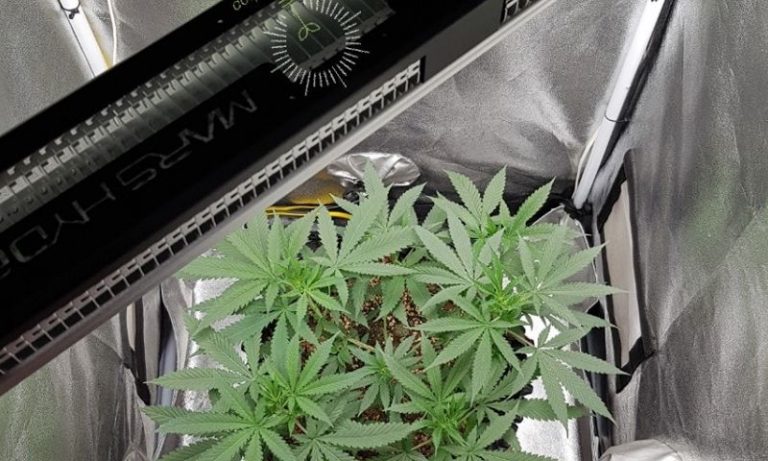 LED Grow Light Strips distance
Grow lights are used when there is unavailability or lack of direct sunlight and a mistake can result either in plant withering or burning of the foliage if put so close to the plants. Proper use may enhance the yield and health of the plant and for that purpose, you need to follow the owner's manual for the proper placement of LED Grow Lights Strips for your indoor plants.
#1 Grow Lights distance from plants
Grow lights of different power capacities will behave differently and their distances will also vary from the canopy of the plant. For example, A 250 W led grow lights can be kept at the distance of 1 to 2 feet from the canopy of the plant while using for 2 to 4 plants only whereas 450W grow light may serve around 8 plants in the distance of 15 inches to 30 inches. The distance keeps increasing with an increase in Watts and may go up to 3 feet in 900 W grow lights.
#2 Grow Lights during the vegetative stage
The vegetative stage is the most crucial stage of plant development that it makes its entire biomass during this period while it determines the amount of flowering a plant will exhibit during the next stage. Vegetative growth period can be handled with 16 hours of continuous light per day or in some cases it can further be prolonged for 24 hours to obtain smooth growth. For the plants exposed to 16-18 hours of light per day will be ready in 6-8 weeks to move into the flowering stage.
#3 Grow Lights during Flowering stage
The exposure of the plants to indoor grow lights will determine the flowering initiation and the period it will keep continuous flowering. Generally, the exposure to the lights is reduced to 12 hours per day, red light is increased along with the far-red light of the visible spectrum that will determine flowering. The flowering under these conditions remains to continue for 8 to 10 weeks that determine bud's formation along with stem elongation whereas flowering is reduced when bud's formation is at its peak. Plants need more Phosphorus and Potash for healthy flower formation than Nitrogen at this stage.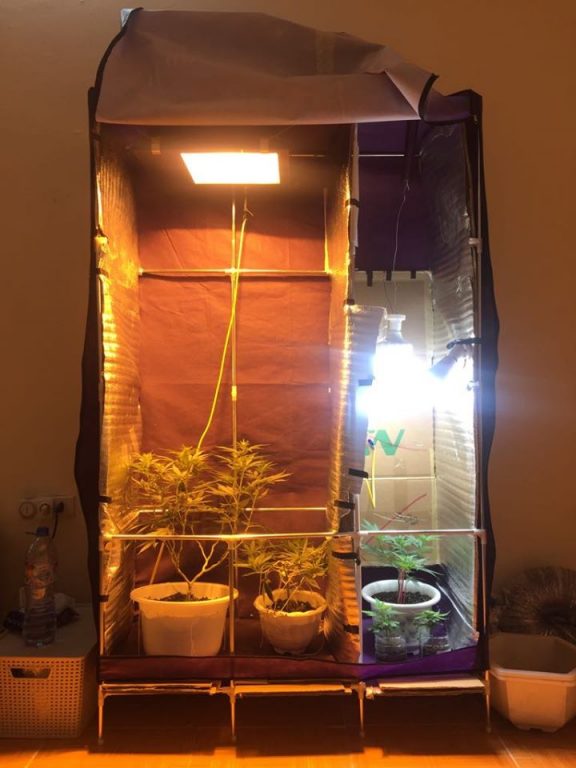 LED grow light panel compared to HPS
Besides their requirements of a decent growing media and water, plants also need the light of the true spectrum as per their specific needs to trigger their growth that results in an excellent harvest. Different plant species have variable light needs that again varies in the certain strains within species. The selection of suitable grow lights is of principal concern for the greenhouse growers despite given all growing needs plants will be unable to make food in the absence of the proper light. Many growers randomly install several HPS lamps close to the plants' foliage that causes the burning of the leaves, stops the growth and defoliates leaves from the plants. In contrast, LED grow lights are the best replacement of the traditional HPS lights with over several advantages such as power shortages along with the shortening of the day length during the winter when plants don't have sufficient sunlight for their optimum growth. This leads to embarrassing situations when you are maintaining all essential factors like watering, essential nutrients solution, growing medium while your greenhouse plants not as responsive as they should be, where the light is the limiting factor that is not allowing your plants to assimilate food to increase their mass. LED grow light panels are the simple answer for all the major issues that HPS lights pose to the gardeners growing, indoors.