Top 20 Best Seed Bank Europe in 2023: EU Seed Banks Review (European Seed Banks That Ship To USA)
The EU is the growers' paradise to buy cannabis seeds in any country. This market offers a variety of cannabis strains at the cheapest price and you're sure to find something yourself.
In addition, customers outside of Europe can purchase cannabis seeds more easily than ever, as they have unlimited shipping to any other country. Besides you can pay with many different forms, they accept virtual money and many types of cards, credit.
Here is the list of EU seed banks we have compiled and you can refer to it.
Here is a list of the best EU seed banks that we have compiled, you can consult it.
Top 20 Best Seed Bank Options in Europe
Now that we've got everything covered, below is a list of seed banks in Europe that you may want to consider:
#1 (Spain Seed Bank) Sweet Seeds – Most Unique breeding technique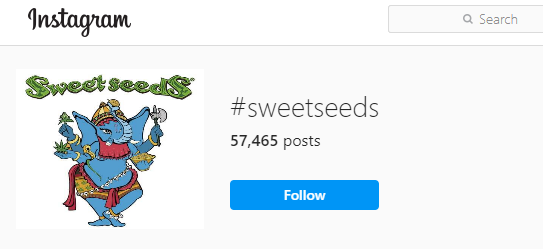 Located in Valencia, Sweet Seeds is an award-winning seed bank that has a unique style of breeding. The company's breeders use personal experiences with the plant and individual preferences in deciding or searching for new strains. Their approach has secured them a strong standing among other growers and customers in Europe. With passion for the craft paired with their high quality service, Sweet Seeds customers can certainly recognize the difference it offers.
Sweet seeds has a variety of feminized seeds to choose from such as auto-flowering seeds, purple seeds, CBD seeds, fast seeds and many others.
Check them out here: https://sweetseeds.es/en/
#2 (Amsterdam Seed Bank) Seedsman – Photo-cup competition customer engagement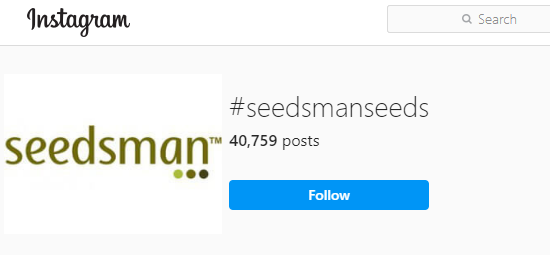 Seedsman is a reliable seed bank that boasts of its complete list of breeders. People can look into their website and see what type of seeds each of Seedsman's breeders has. They offer a wide selection of seeds including Northern Lights, white window, and sour diesel. They also have a few award-winning seeds in their list.
Aside from this, customer service is also exceptional at Seedsman. They engage with customers through a photo-cup competition, encouraging growers to take photos of their plants and send them to Seedsman. They also offer a lot of payment options including Bitcoin, with a 15% discount given to those who use it for payment. For every order, growers can also expect free seeds from Seedsman!
However, one disadvantage is the relatively high delivery charges that reach almost $20 to cover delivery and insurance fee. You can check them out here: https://www.seedsman.com/en/
#3 (Amsterdam Seed Bank) Sensi Seeds – Best seedbanks in 2023, creator of Shiva Shanti strain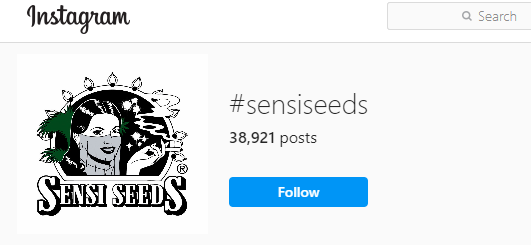 One of the highest-selling seed banks in 2023, Sensi Seeds has been in the industry for over 30 years. This family-owned seed bank offers a variety of seeds that started from a collection from a genetics library and with careful research and growing evolved to include the finest genetics from all over the world. Sensi also successfully developed two new strains – Shiva Shanti and Shiva Shanti II.
Apart from the best seed selection, Sensi Seeds also boast unparalleled customer service that puts every need and question clients may have into consideration. They also offer convenient payment options like VISA, bank transfers, cash, and credit card payments. Larger quantity purchases can give you more than your money's worth with Sensi Seeds' discounted packages. More than that, they also offer fast and discreet shipping. The only downside to this seed bank is they only ship within Europe.
You can check them out here: https://sensiseeds.com/en.
#4 (
Spain Seed Bank)

Dinafem Seeds – Best selection of Sativa and Indica seeds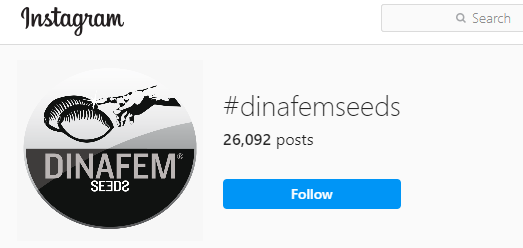 Based in Spain, Dinafem Seeds is quickly catching the attention of the European market in recent years. Due to the outstanding DNA quality of its seeds as a result of effort and care and exceptional customer service, they have developed a loyal customer base. In Dinafem's seed shop you can find a huge selection of seeds including both their very own creation of strains as well as the work of third-party breeders.
They recently included a new kind of strain in their collection which they call QUICK strains. According to Dinafem, those plants reach their full bloom phase much quicker, making them very attractive for growers in colder regions such as Russia, England, Poland, Germany, Scandinavia, or the Alps.
Dinafem ships worldwide except to Argentina, Australia, Chile, United States (US), Turks and Caicos Islands, and South Africa. They accept cash, bank transfer Bitcoin. Visit their site here: https://www.dinafem.org/en/
#5 (
Spain Seed Bank)

Delicious Seeds – Spanish seed bank that ships to the US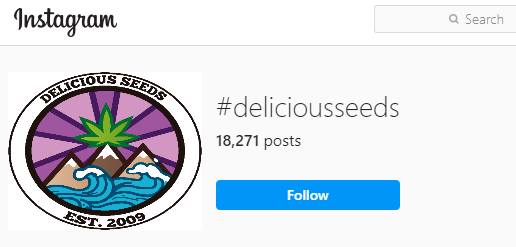 A Spanish seed bank that caters not just to the EU but also to US markets, Delicious Seeds offer hundreds of seed varieties including Desconocida Kush (an OG Kush adapted to owner Ruben's personality) and Eleven Roses (a Black Rose Sugar with an exquisite crossbreeding with American parents). Over the past two years,  Delicious Seeds has managed to position itself in some of the best recreational cannabis dispensaries in the United States.
They ship worldwide and offer free delivery options under the following conditions:
SPAIN, FRANCE AND PORTUGAL – FREE delivery for orders above €50
OTHER EU COUNTRIES – FREE delivery for orders above €90
REST OF THE WORLD – FREE delivery for orders above €110
Visit https://www.deliciousseeds.com/en/ for more information about Delicious Seeds.
#6 (Amsterdam Seed Bank) I Love Growing Marijuana – Best Seed Bank, FREE and Discreet Shipping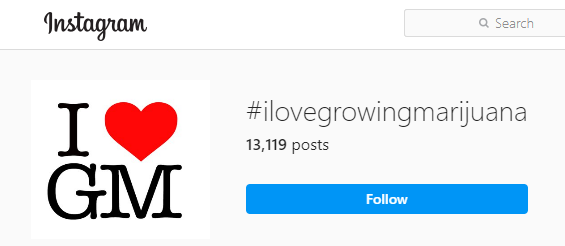 Founded by Robert Bergman in 2012, ILGM or I Love Growing Marijuana has become very popular in the succeeding years that is considered now as one of the best seed banks. A suitable seed bank for US and European markets, ILGM offers a wide range of marijuana seeds catering to beginners and experienced growers alike. They also provide the nutrients that will help the consumers grow them, growing kits, auto-flowering varieties, and even medical marijuana.
The best part is ILGM offers to ship. Since there are no shipping charges, the person would only have to pay for the seeds. They also offer a germination guarantee.
Customers can make easy transactions through various payment methods such as debit or credit cards, bitcoin, and even bank transfers. If you prefer tracked shipping, then the company also offers that at $25. Check them out here: https://ilgm.com/
#7 (Amsterdam Seed Bank) Dutch Passion – Huge seed warehouse with long experience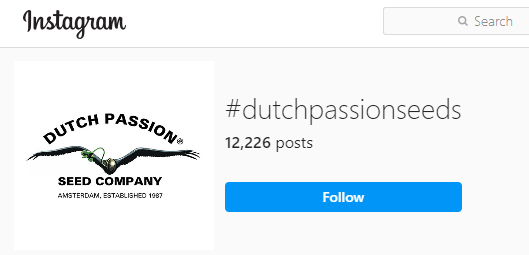 Dutch Passion falls under the category of legacy seed banks as they are one of the oldest seed banks in Europe. But misjudging them as traditionalists who are stuck in the past is a mistake. Their continuous strive for advancement in cannabis breeding has led to them consistently setting new standards.
They even claim to have invented feminized seeds during the 1990s. With this in mind, it is obvious why their seed bank has many classic and old-school strains in store. Their total selection contains more than 60 strains, many of which are available both ways – feminized and male.
For more information, visit here https://dutch-passion.com/en/
#8 (Amsterdam Seed Bank) Green House Seed Company – Best Seedbank in any coffee shop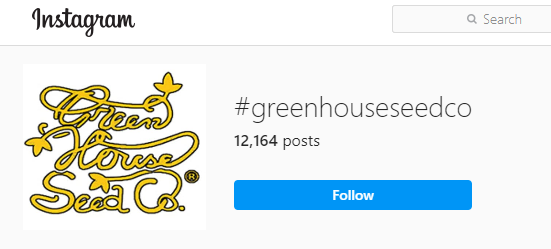 An Amsterdam-based seed bank, Green House Seed Company is another popular seed bank and breeder located inside a coffee shop. Their strains are recognized by award-giving bodies and competitions in the cannabis industry. Founded by celebrity Arjan Roksam, also known as "King of Cannabis," customers can enjoy the rarest and promising cannabis strains carefully researched and developed by the owner himself.
You can purchase seeds from Greenhouse through its wide list of worldwide distributors or order online. Shipping outside of Amsterdam is possible except for some countries that are identified on their website. The accept payments in cash, bank transfer or online transfer, or credit card.
Check them out here: https://shop.greenhouseseeds.nl/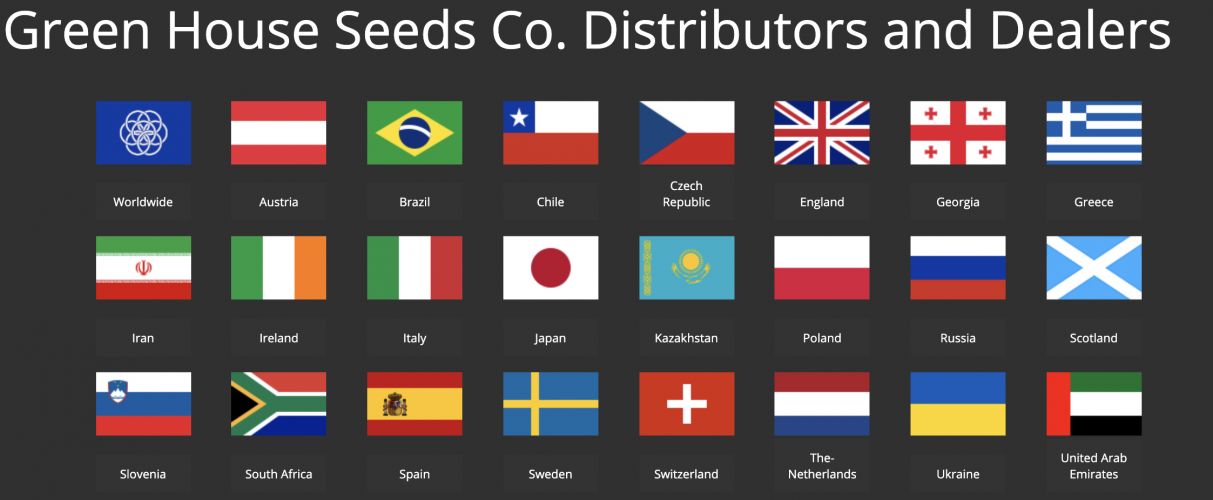 #9 (EU Seed Bank) Neptune Seed Bank – Legitimate business works with top breeders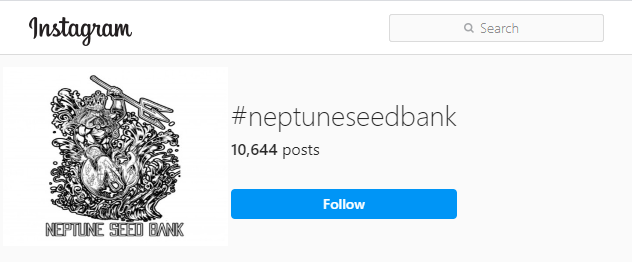 Neptune Seed Bank is a major seed bank in the EU and is also a popular choice for growers in the US and Canada regions. This seed bank provides stable genetics from the world's top breeders and their seeds are of good quality and germination rates.
This seed bank was established in 2009 and continues to grow today. However, their quality of customer service is decreasing day by day. Many customers complain that they cannot contact employees when a problem occurs with customers, they have to use many different communication channels.
Neptune Seed Bank provides quite discreet transportation services. If the customer is in the area prone to theft or security is not stable, Neptune Seed Bank provides Signature Shipping. Or the customer adds a little extra fee to get guaranteed shipping – priority shipping with lots of offers.
Besides, Neptune Seed Bank also implements a lot of promotions and discounts. Customers should regularly visit their website to update these promotions here https://neptuneseedbank.com/
#10 (Amsterdam Seed Bank) Barney's Farm – Award-winning seed bank in Europe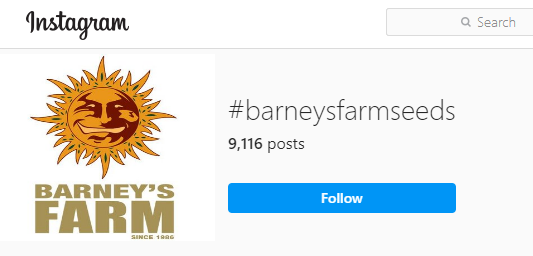 A household name in the industry for almost 30 years, Barney's Farm Shop offers a wide variety of strains from the classics to newly-developed breeds. Barney's Farm also has been actively participating in the Cannabis Cup and has over 40 recognitions under its belt. They have 170 different strains of marijuana seeds available for shipping nationwide except for some countries due to laws and regulations. Currently, they do not ship to the USA, China, Malaysia, Asia, Australia, or Canada.
Barney's Farm accepts cash, bank transfer, credit, and debit card as payment options. In terms of customer service, the seed bank receives mixed reviews due to inconsistencies experienced by some customers. If you're looking for wide varieties of seeds and quality products, you can check out Barney's Farm here: https://www.barneysfarm.com/
#11 (UK Seed Bank) Londonseedcentre – Strains from most renowned breeders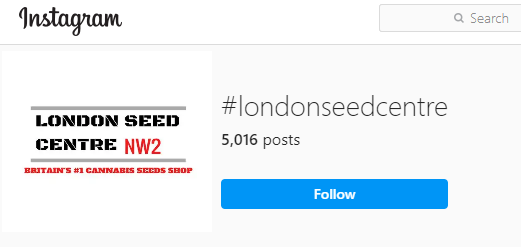 Located in the UK, London Seed Centre offers a wide variety of seeds from the most renowned breeders in the world like Ace Seeds, G13 Labs, Sativa Seed bank, Flying Dutchmen, and over 60 other breeders. They have majority of seeds from feminized seeds, standard seeds, Cheese, and Auto-Strains. They also have Cannabis cup winners such as Acapulco gold, AK47, Arjana's Haze, and Black Widow, among others.
Aside from their wide and quality selection, they also offer exciting bundles and promos such as free rolling papers for each pack of Bulldog seeds or five free seeds for each package of Dinafem seeds.
London Seed Centre ships globally and discreetly within seven days for international marijuana seeds shipments. They offer an online tracking system where buyers can monitor the delivery. Payment methods are not promptly accessible online, and the prospective purchaser must call the seed bank for available options. Check them here: https://londonseedcentre.co.uk/
#12 (Amsterdam Seed Bank) Royal Queen Seeds – Fastest growing cannabis seed bank in Europe
In case you are visiting Amsterdam or Barcelona, you may want to check out Royal Queen Seeds. One of the fastest-growing cannabis seed companies in Europe, Royal Queen Seeds offers their very own cannabis seeds after years of building up experience and reputation in the market. Assuring the high quality of their products, their seeds are grown organically and undergo regular quality tests to maintain high standards for their customers. Royal Queen Seeds offer a wide selection of marijuana, CBD, and cannabis with fairly low prices.
Royal Queen Seeds offer a stealth packaging option as well when you order from their shop. Check them out here: https://www.royalqueenseeds.com/
#13 (UK Seed Bank) Attitude Seed Bank – Thousands of different strains from the huge variety of breeders
A UK-based distributor of cannabis seeds and goods, Attitude Seed Bank is considered as one of the largest hemp seed banks globally. Attitude boasts of over two hundred brands of cannabis seeds on the market offered at reasonable prices. Whatever the customer prefers, they can surely find it at Attitude Seed Bank. They have 9 special cannabis brands selling things like bags and other cannabis-related apparel.
Shipping to the US takes one to three weeks and can be done discreetly. They also allow you to select individual seeds of different types and order them that way. You may choose as many individual seeds from different brands as possible in one order! In terms of payment terms, you can opt to pay with cash, debit card, credit card, money order, or prepaid Visa cards.
The only disadvantage is Attitude's lack of germination guarantee. You can visit them here: https://www.cannabis-seeds-bank.co.uk/
#14 (UK Seed Bank) The Vault Seeds – Offers almost 3,000 varieties of seeds
Scotland-based seed bank The Vault Seeds was established by Jack and George in 2012. Since the beginning, it has been the goal of The Vault Seeds to go the extra mile for their clients. They offer  1906 Feminized strains, 1130 Regular Strains, and 780 Auto-flowering strains on special in their store. All these marijuana strains are sourced from almost 140 different seed banks and breeders everywhere throughout the world such as Nirvana Seeds, Royal Queen Seeds, Seedsman, Exotic Seeds, Sensi Seeds, Bomb Seeds, Ace Seed. Apart from this, The Vault Seeds is also doing its research on therapeutic marijuana and is helping different associations in spreading mindfulness about this reason.
In terms of shipping, the standard time is 3-5 days for deliveries within UK and varied delivery periods for areas outside Europe. The company provides stealth conveyances for the USA and EU nations only. However, they would send seeds as typical delivery everywhere throughout the world. For payment options, you can pay with a credit and debit card, bank transfer, cash, UK postal order, Bitcoin, and UK check. Check them out here: https://www.cannabis-seeds-store.co.uk/
#15 (UK Seed Bank) Grizzly Seed Bank – The UKs most trusted Seed Bank
Another UK-based seed bank, Grizzly Seed Bank, is popular among growers for its user-friendly site and premium strains. Their seeds originate from a portion of the world's best breeders. In terms of seed quality, Grizzly assures the best for their customers by stocking seeds that have been sharpened and idealized to give genetic soundness. From High Times cup champs to high-quality, moderate strains, they have made it their primary goal to have something for everybody.
They do not have a germination guarantee but will gladly replace your purchased seeds if you are not satisfied. You also get some free seeds with each order. For small orders, you get 1 x Sour Orange Auto seed. If you spend over £150, you will get 1 x Sour Orange Auto Seed, 2 x Girl Scout Cookie, and 2 x Creme Brûlée. Orders over £25 get an additional gift of a packet of RAW moving papers.
Orders are shipped in discreet, plain packaging. Orders over £100 from the UK are free of delivery charges and are additionally qualified for super-speed delivery. International packages take between 5-15 days, and you will get a tracking code when the Grizzly group sends the order. Grizzly Seed Bank accepts payment made by credit/debit card, online bank transfer, in-branch bank transfer, Bitcoin, different digital currencies, or cash. You can visit them here: https://grizzly-cannabis-seeds.co.uk/
#16 (UK Seed Bank) MSNL Seed Bank – Legitimate online seed bank with a solid reputation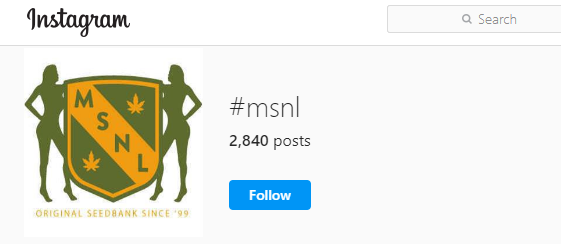 Cannabis enthusiasts are no longer strangers to MSNL Seed Bank. This is a popular European seed bank and it is headquartered in the UK. This seed bank is an ideal option for growers looking to grow cannabis at a low cost. They offer cannabis seeds at low prices and have a wide variety of seeds suitable for technical levels.
This seed bank offers only their own seeds. Cannabis seeds from MSNL Seed Bank are all rated for good germination and healthy growth. So it was no coincidence that they received such widespread recognition.
MSNL Seed Bank provides many seed transportation services to customers. They also implement many discount codes and offer certain deals for customers as they spend more. Customers can pay with many different methods and especially 100% secure payment.
Order MSNL Seed Bank cannabis seeds at https://www.marijuana-seeds.nl/
#17 (US Seed Bank)Platinum Seed Bank – Varieties of high-end cannabis seeds
Platinum Seed Bank is a relatively young seed bank but they also receive a lot of positive reviews from customers. Platinum Seed Bank has a wide variety of seed stocks, offering high-end strains of cannabis seeds from top breeders.
Seeds from this seed bank are priced quite competitively and they are of a wide range of technical skills. Platinum Seed Bank is also appreciated for its customer service and shipping.
Customers who buy seeds at Platinum Seed Bank can rest assured because they keep the customer's information confidential as much as possible. They never track or sell customer information. The delivery service is also discreetly packed and carefully sealed.
However, they do not accept returns or refunds for problem seeds. All transactions will be stopped after the customer makes a successful payment.
Check out their seeds at https://platinumseedbank.com/
#18 (UK Seed Bank) Seed City – Over 5,000 types of seeds available
Positively rated and well-loved by most of its customers, Seed City is quickly becoming the highest-rated cannabis seed bank on trusted review sites. They don't only offer a wide selection of seeds (over 5000 types of marijuana seeds available for sale) but also provide competitive prices and quality customer service.
Seed City offers tamper-proof packaging, discounts for multiple products and payment methods (You even get 10% off when you purchase using Bitcoin), and language translations for over 20 languages. Their social media pages showcase pictures of their current and new products, including annual Cannabis Cup winners. On top of all of this, Seed City gets its products from many popular breeders, such as Cannarado Genetics, Bodhi Seeds, Humboldt Seed Company, and more. You may check them out here: https://www.seed-city.com/
#19 (UK Seed Bank) Gorilla seeds – 30% lower in price compared to other growers
Also located in UK, Gorilla seed bank has made a name in the industry in a short period of time. Established in 2011, Gorilla seed bank prides itself with more than 40 years of industry expertise and service of its owners.
Gorilla Seed Bank offers more than 2,500 variety of strains from over 60 respectable growers that are among the most popular worldwide. At the moment the company does not grow its strains and sell seeds from companies including Barney's Farm, Greenhouse Seeds, Bomb seeds, Dinafem, Psalm, and Big Buddha.
Some of their best selling strains are Pineapple Chunk, Cash Crop, AK49, Super Cheese, OG Kush, and the Widow – all of which are offered in affordable prices (up to 30% lower than other growers) with a bonus of free seeds for every purchase and free delivery as well.
They offer worldwide and discreet shipping as well. You can pay using bitcoin, debit or credit, cash or wire transfers. The only con to Gorilla Seed Bank is its lack of germination guarantee. Click here to get the best deal on Gorilla Seeds https://www.gorilla-cannabis-seeds.co.uk/
#20 (Spain Seed Bank) PevGrow – Large strains selections with top quality seeds
Located in Spain, PevGrow has more than 5000 references for sale, and more than 3000 types of seeds from more than 100 banks, including its own genetic bank, PEV Bank Seeds. Customers can enjoy reasonable prices for the big selection available at PevGrow.
Aside from this, they are also known to provide excellent and professional treatment to the average European grower. They are also investing on the development and education of their own varieties, including genetics that implement their selection such as Bruce Banner and Gorilla Vip.
PevGrow also offers free shipping under the following conditions: Shipments to Spain – With amount exceeding 30 €, Shipments to Europe – With amount exceeding € 100, Shipments to the rest of the world – From more than 150 € amount, and Pick up at the store for any amount. They also deliver to other countries listed on their website. They accept credit/debit card, cash, COD, bank transfer and Bitcoin payments. Check this link for more information about PEV Bank Seeds https://pevgrow.com/en/
Types of cannabis seeds
#1 Regular Seeds
This kind of seed is produced by crossing a male plant with a female plant and can come in either male or female. With regular seeds, the male-to-female plant ratio is unknown until flowering starts and the plants present their sex. While female plants produce the desired flower, regular seeds offer growers the chance to experience the full expression of that strain's genetic lineage.
#2 Feminized Seeds
Feminized seeds, on the other hand, grow into female plants that produce the desired flower or bud. This kind of seed is produced when a female plant produces male flowers, caused by introducing light at set times during the dark hours of flowering, or by spraying the flower sites of a female plant with Colloidal Silver. This method produces a chemical change in the plant that results in male flowers with pollen.
These pollens from the male flowers (which are originally from the female plant) are then used to pollinate other female flowers.
#3 Auto-flower Seeds
For beginner growers, this kind of seed is the most recommended. With these seeds, plants will flower usually ten weeks from planting them or when they reach a certain maturity, unlike other kinds that flower based on daily light schedules. Auto-flower strains are crosses of modern-day strains with Cannabis Ruderalis strains – this is the 3rd subtype of cannabis with the other two being Indica and Sativa.
Choosing cannabis seed banks
Now that you are familiar with the kind of seeds available in the market, you are now to choose the best seed bank to buy from. There are a lot of options all over the world, and most of them ship to the US and even nationwide. Before scouting for seed banks online, consider these tips below:
#1 Check Website and Company History
The first important thing to check is the seed bank's website and company profile. Aside from the look and content of the website, you can also check out reviews from its previous customers. Has the company done a good job in the past? Have they been able to avoid scandals and disputes with customers? One of the best ways to determine whether or not a company is worth your money is by reading reviews from past customers.
This will help you avoid illegitimate seed banks online that prey on newbie growers. It helps to do diligent research on the company's background and physical location. Make sure the address listed takes you to an actual place and not a post office box. Be careful in checking if reviews are legitimate and can be trusted also.
#2 Check Shipping Details
Also, take into consideration the seed bank's shipping process. Check the delivery period and how long it usually takes the seeds to reach you. Another thing to look into is their ability to do discreet shipping and their payment options to make sure you get the seeds that you've paid for.
#3 Seed Variety
With over a thousand strains of marijuana available, it can really be daunting to choose specific ones that fit your needs and growth abilities. When looking for a seed bank, check the website for what kinds of strains they offer, and while at it, limit your options to those with more varieties in their roster. It also helps to look for websites that offer information and tips on growing and care instructions for each seed type or strain.
#4 Price Points
Avoid overpriced seeds by checking if your seed bank options offer affordable and reasonable pricing for their selection. Check out freebies and promos available as well to get more than your money's worth.
#5 Success / Germination Rate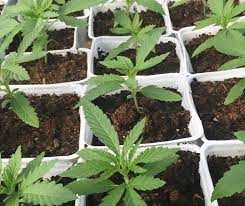 Since growing cannabis seeds is not an easy feat and requires a lot of care and effort, you also have to check reviews on the success and germination rate of the seeds offered by your chosen seed bank. Some seed banks offer replacement or germination guarantees that you can take advantage of to secure your investment. barneys farm