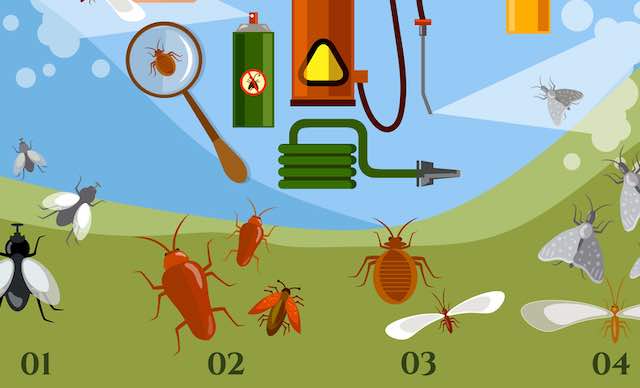 Top 5 Best Insect Fogger for Indoor Cannabis Plants
#1 Best Fogger for Indoor Cannabis Plants: Doktor Doom 3-Ounce Total Release Fogger
As the name suggests Doktor Doom's insect killer will really pack a punch when it comes to dealing with pest problems on your cannabis plants. This is specifically designed for indoor plants so great for those of you who use a grow room or grow tent and are experiencing issues with aphids, whiteflies, mealy bugs, thrips, spider mites, and fungus gnats.
Simply set this fogger to work on your plants and see the results. It is made of natural Pyrethrin which will naturally degrade shortly after you spray so there won't be any residue on your plants. A bonus of this product is that it can be used up until you harvest your buds so no need to worry about timings. One thing to note is that if your room is larger than 3000 sq feet this product might not be so effective.
#Aphids #Fogger #Fungus Gnats #Mealy_Bugs #Spider Mites #Thrips #White Flies
#2 Best Eco-Friendly Indoor Insect Control: SMITE Spider Mite Killer
Spider mites can be a real issue for cannabis growers and one of the most common pests you will come across – they eat away at your leaves and damage your plants' cells. If you want a 100% natural and easy way to get rid of these then this all-natural pesticide from Supreme Growers would be a smart choice.
Made up of a combination of geranium, cotton-seed, rosemary oil and peppermint it can be used to both prevent spider mites and get rid of them. Just add water to the concentrate and spread over your plants – it will get rid of both spider mites and their eggs. If you are using this product for indoor growing make sure you don't use it under direct intense lighting as it might burn the plants. Likewise, if you want to use outdoor avoid using when the sun is at its most radiant.
#Eco_Friendly #Indoor_Growing #Natural_Pesticide #Non_Toxic #Spider Mites
#3 Best Pyrethrum Bomb: Pyrethrum TR 2 oz (1 Count) Prescription Treatment Micro
If you are looking for an indoor pesticide spray that has been used for centuries, then this Pyrethrum spray is the answer to your unwanted pest guests. This bomb works great to keep away Aphids, Fungus Gnats, Whitefly, Mites, and other mites and does a good job killing them off too. The small package contains enough to treat 3,000 cubic feet so even a reasonable sized growing area can be treated off just this 2-oz spray.
The best thing about this product is that: it is one of the safest insecticides on the market; it can be used to prevent or cure pest invasions; and has low toxicity in mammals and humans. However, if you are someone that does not want to be putting any sort of toxicity on your weed, then this might not be for you as it can be harmful to humans in high concentrations.
#Aerosol_Fogger #Aphids #Fungus Gnats #Mites #Whitefly_Mites
#4 Best Fogger: Doktor Doom DDTRF5-1/2OZ 5-1/2-Ounce total Release Fogger
If you have suddenly found you plants covered in unwanted guests, be it fungus gnats, spider mites,  aphids, mealy bugs, whiteflies, or thrips, this one-time total release fogger is super powerful and highly effective in ridding you of an infestation without leaving any unwanted residue. This works better than the Pyrethrum Bomb on this list when an infestation has already struck and can be used either in one go or in bursts, depending on your requirements.
The pros of this product are that: it will cover 5,500 cubic feet; it kills bugs without leaving a residue; it doesn't need to be washed off buds, and; it can be used in bursts or in one go if needed. On the negative side, it does not have as high a concentration of Pyrethium compared to some other foggers on the market, at just 0.20%. However, some people may see this as a benefit as this can be harmful to humans in high doses and it doesn't seem to reduce its effectiveness.
#Aphids #Fogger #Fungus Gnats #Mealy_Bugs #Spider Mites #Thrip
#5 Best Aerosol Insecticide: Beethoven TR 2oz Miticide/Insecticide Areosol
This potent insecticide packs a punch, treating up to a whopping 3,000 square feet of space and attacking mites, spider mites, diamondback moths, and whitefly. This product works best indoors and in greenhouses and can be set off in one go to truly destroy any unwanted bugs from destroying your valuable crop.
The pros of this product are its extremely high extermination rates, the ability to fumigate a large growing area and the option to unleash the whole lot in one go. However. the major con of this product is that it contains 5% Etoxazole, which is mostly used on ornamental and landscape plants so you won't want to be using this anywhere close to the harvest period. It will also not kill off eggs of spider mites.
#Diamondback_Moths #Etoxazole #Insecticide #Spider Mites #White_Fly