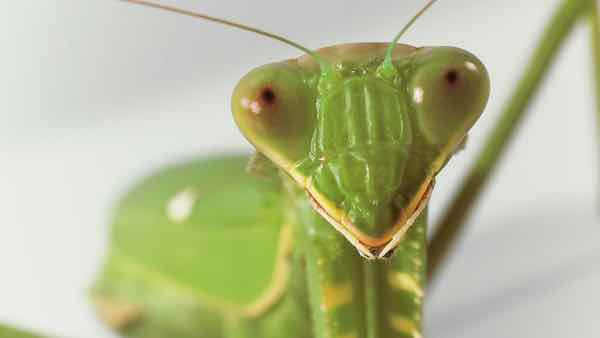 Top 8 Organic Insect Controls for Greenhouse
#1 Best Live Ladybugs for Greenhouse: (Medium Bag) 300 Live Ladybugs
With this product from Good Bugs, you can try out a really natural way of controlling the insects attacking your cannabis plants. You will receive a bag of 300 live ladybugs on your doorstep for a bargain price – and then all you need to do is release them onto your plants. Ladybugs love to eat the pests that you want to get rid of – aphids, spider mites, thrips, and leafhoppers – so they will be gobbling them up in no time.
This number of ladybugs would be perfect if you just have a couple of pots of cannabis growing in your greenhouse. A great product for those of you who want to try your hand at organic cannabis cultivation and don't want to put any nasty chemicals onto your plants. Just make sure you are around when you have these bugs delivered as you don't want to return from a weekend away to a doorstep full of dead ladybugs.
#Aphids #Ladybugs #Organic #Organic_Cannabis_Growing #Spider Mites #Thrips
#2 Best Organic Remedy for Fungus Gnats: (12 Count) Bio Care Naturals S5333
One of the real difficulties faced by cannabis growers is the presence of
fungus gnats
– these are tiny flies and if you see these lingering around your plants this is bad news. They attack the roots of your plants and so weakening the foundations of your plants. But, don't despair, thanks to these Gnat Stix from Bio Care Naturals you can easily get rid of these pesky predators.
Regarded as the most effective way to get rid of fungus gnats from cannabis plants these Gnat Stix are super easy to use. Simply place them in the pot where you are growing your plants, or next to them in the plant bed and they will trap and kill any fungus gnats buzzing around. Sometimes the cheapest and simplest methods really are the best – the only downside is that you might need to order a few of these packs as the Gnat Stix fill up quick!
#Fungus Gnats #Gnat_Stix #Non_Toxic #Organic #Root_System
#3 Best Natural Method for Controlling Pests: (With 2 egg cases) Praying Mantis Egg Case
If you like the idea of using 'friendly bugs' to treat pest problems on your cannabis plants then one method you can try is through hatching some praying mantis. As its name suggests, a praying mantis will gobble up any bugs it comes across and so is great if you have an infestation of aphids, lice, beetles, whiteflies, or spider mites.
This product from Josh's Frogs contains two eggs, with each egg containing 50 – 200 baby praying mantids. Once received, these eggs will hatch within 3-10 weeks but if you are wanting to delay hatching you can keep them in the fridge and remove a month before you want to hatch. This is a great natural and organic option for outdoor cannabis growers and you will soon be calling the praying mantis your best friend.
#4 Best Praying Mantis Eggs for Pest Control: (100-400 Babies) Praying Mantis 2 Egg Cases
To avoid using harmful chemicals on your cannabis plants, but keep them bug-free then why not try the praying mantis method. These very helpful insects will eat up the common pests which enjoy attacking your plants – such as spider mites, whiteflies and aphids. Fortunately, they don't like the taste of ladybugs so your other helpful bug friends will be safe to do their work with a praying mantis around.
These eggs from Hirt's Gardens will hatch pretty quickly – from between 10 to 20 days – and included with this purchase is the Hirt's Hatching Habitat so you can watch the hatching take place. Instructions are included so if you are new to praying mantis hatching it covers everything you need to know. With these predator insects in your garden or greenhouse, you can be confident that your precious cannabis plants are being protected in the most natural way possible.
#Aphids #Beetles #Lice #Organic #Praying_Mantis #Spider Mites #White Flies
#5 Best Fruit Fly Culture for Praying Mantis: Producing Wingless Drosophila Melanogaster
If you have opted for the praying mantis method of controlling the pests that frequent your cannabis plants then you need to do a little maintenance with these hungry insects – especially if you are keeping the praying mantis indoors. But don't worry, you don't need to be on your hands and knees catching spiders – you can use this Fruit Fly Culture mix from Josh's Frogs.
This is the perfect food for praying mantis and once you have received these in the post, the fruit flies will be ready to eat in 1 – 3 days. Keeping the praying mantis happy will mean that it can continue to eat up the aphids, whiteflies, spider mites, and lice that can destroy your cannabis plants. A great option for keeping your cannabis garden a natural, organic and chemical free space.
#Aphids #Fruit_Fly_Culture #Organic #Praying_Mantis #Spider Mites #White Flies
#6 Best Ladybug Nectar: (8 Ounces) Hirt's Gardens Ladybug Nectar
If you love organic growing and you've invested in any of the ladybug pest control products in this list, then you will need to think of the best strategy to dissuade them from simply abandoning your garden and plants. This excellent nectar by Hirt's Gardens goes a long way to creating an environment that your freshly released ladybugs are going to love.
Made from high nutrient ingredients this mixture substitutes for nectar, honeydew, and pollen giving your ladybugs a good rounded and nutritious feeding area that will make them want to hang around. The pros of this product are that it works great keeping ladybugs in the garden and you only need to spray about a quarter of the area you want to keep them in. The cons are that it is more expensive than the bugs themselves and it doesn't directly treat bug infestations.
#Aphids #Ladybugs #Nectar #Organic #Pollen
#7 Best Habitat for Praying Mantis: Backyard Safari Praying Mantis Mansion
If you've gone to the effort of hatching a praying mantis or attracting one to your growing area, then the last thing you want is for it to leave before it has got your aphid or spider mite situation under control. This excellent device from Backyard Safari works as a trap but also doubles up as a habitat for your new best friend in your battle against the bugs. You'll soon learn more about praying mantis as you watch them in the habitat you create.
The pros of this product are that it is a nice and cheap way to create a secure home for you praying mantis, it is not too big, and it is made of flexible mesh material that you can see through and watch your mantis grow. The cons are that it is made of cheap material that is easy to snag if you are not careful and can be very difficult to clean as a result.
#Aphids #Crickets #Organic #Praying_Mantis #Spider Mites
#8 Best Insect Killing Soap for Cannabis Plants: Safer Brand 5118 Insect Killing Soap
A favorite option of cannabis growers is insect killing soap – it is made up of potassium salts and fatty acids which serve to weaken the shell of the bug which you are wanting to target. If your plants are being attacked by mealy bugs, whiteflies or aphids then investing in this insect killing soap from a safer brand will be a good way of getting rid of them.
Make up a solution of this from the concentrate (16 ounces makes up to 6 gallons) and give your plants' a thorough dousing – you may need to repeat this every 7-10 days to make sure those nasty bugs are kept away. In terms of cons, the only real downside of this product is that you can't really use in on your buds as it may affect the taste and smell of the cannabis you cultivate. On the upside, you can keep using this insect killing soap up until you harvest.
#phids #Insect_Killing_Soap #Mealy_Bugs #Organic #White Flies