Fungus gnats are small dark-winged flies similar to fruit flies that may cause a major threat to the developing seedlings, indoor plants, potted and environmental plants for the reason that they feed on the fungi living in the potting soil and on the organic matter where they lay down their eggs that hatch into larva which does the actual damage. Larval feeding's behaviors create a big nuisance for the gardeners during the active growing season if not properly handled in the early spring. Are you fed up of their presence on your indoor plants and growing seedlings?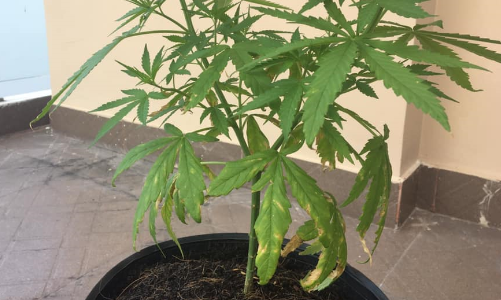 Are you interested to know how to get rid of fungus gnats on your garden plants?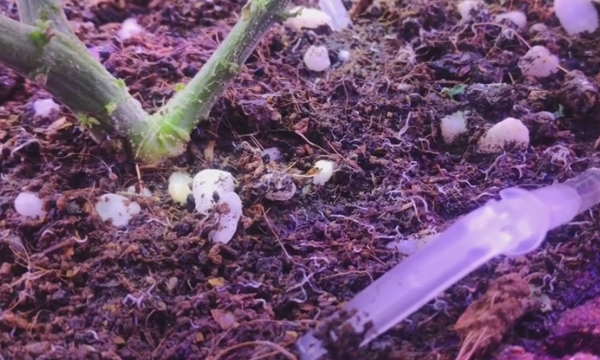 Here are the ways you can actively handle and kill these tiny troublers forever.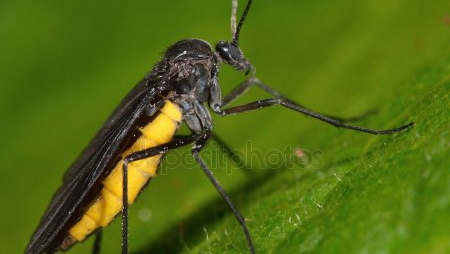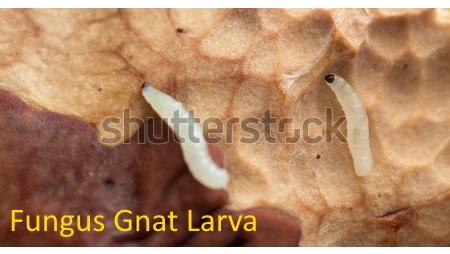 Best way to kill fungus gnat larvae
#1 Pylon TR (Chemical – Editors' Choice)
It's the first product in the Total Release Insecticides category to contain Chlorfenapyr(21.4%) active ingredient. It provides effective control of Gnats larva on seedlings, indoor, potted and ornamental plants in the greenhouses or other indoor arrangements. It's also very easy to use as the release button is pressed keeping all the doors and ventilation shut for a specific time. No need to make mixtures or arranging sprayers to use this product as it comes installed with these options.
#2 Azera Gardening (Natural – Editors' Choice)
It contains both Azadirachtin obtained from Neem and Pyrethrin from Chrysanthemums i.e. 1.4% and 1.6% respectively, dual-action and fast-acting insecticidal concentrate for organic lovers against soft and hard-bodied pests. It stops molting and induces indigestion in the pests sprayed against.
Add 2 ounces of concentrate in 1 gallon of water in a hand-held sprayer and thoroughly spray your plants including undersides of the leaves and near stem.
#3 Growstone Gnat Nix (Non-toxic Fungus Gnat Control)
It's a top dressing media that sucks excessive moisture from your potting soil and growing Media for the reason to possess tiny pores in its rock-like structure. It leaves no side effects on the plants growing inside a home because they are derived from recycling of glass. Adults are unable to lay down eggs or if they do so, hatching is not possible inside media that disrupts the life cycle of gnats and its populations are reduced quickly and finally no larva, eggs or adults on your seedlings and potted pots.
Again its application is so simple, apply a thin layer about ½ inches in the growing media or topsoil to cover the surface fully and apply water gently. Water will be absorbed immediately while adults and larva will fell prey to this heavily absorbed moisture.
#4 Bragg Live Food Organic Apple Cider Vinegar (Organic Fungus Gnat Control)
Apple cider vinegar has effective killing properties for all flying insects. Just place a small Petri dish near seedlings and fill it half with pure vinegar. Gnats will be attracted to this solution and keep dying on touching the surface of the vinegar. If vinegar level drops due to evaporation, keep on adding little bit water into the vinegar. This will help you keep the gnats population in good control.
#5 Solimo Hydrogen Peroxide Topical Solution (Hydrogen Peroxide Fungus Gnat Control)
Hydrogen Peroxide (3%) is widely used disinfectant that effectively kills larva and adults of fungus gnats on contact. It is a nontoxic solution while peroxide breaks up upon applying water after drying the surface of the soil.
Prepare a mixture by adding 1 part of Hydrogen Peroxide into 3 parts of water to apply on the surface soil or potting mixtures. Apply additional water after it has finished bubbles arising due to Hydrogen Peroxide reaction with the topsoil. It can be repeated after 7 days till you get a complete hold of the situation.
#6 Summit Mosquito and Gnat Barrier (Pesticides Fungus Gnat Control)
This is the best product to kill fungus gnats and to establish barriers to repel their attacks on a garden landscape. It contains Permethrin which is a residual pesticide that gives the best control up to four weeks. This product can be sprayed on fences, corridors, patios, and decking for better gnats control.
Add 1.3 ounce in 1 gallon of water using a fogger or pressure spray to cover all outdoor target locations.
#7 Gognats liquid-poison free pest control (Poison-free Fungus Gnat Control)
This liquid is a poison-free substitute for the control of soil-borne fungus gnats and several other flying indoor and outdoor garden pests that can be used in the multiple fashions depending on the need of the gardeners such as Plant spray, soil drench and creating barriers to stop gnats infestation, etc. Its doses also vary depending on the type of application needed for your garden.
For soil Drench, add 2 ounces in 1 gallon of water to apply heavily till the solution start pouring out of the potting soil or mixtures.
For Plant Spray, add 1.7 ounces in 1 gallon of water using a mist sprayer. Apply twice in the first week while repetition is recommended after every 2 weeks.
For Barriers, add 2.6 ounces in 1 gallon of water to spray on the open area to create a barrier to stop infestations.
#8 Harris Diatomaceous Earth Food Grade (Natural Fungus Gnat Control)
DE is a natural product that is derived from the fossilized rocks and contains several tiny pores that don't let larva come out once they are inside. This process stops molting in larva in the way that they can't shed their skeleton to move into the next stage and die of starvation. It's very easy to apply, just spread a thin layer on the topsoil with the help of duster to restrict the movement of all stages of fungus gnats.
#9 BioLogic Scanmask Steinernema Feltiae (Sf) Beneficial Nematodes (Best biological Fungus Gnat Control)
This pack contains beneficial nematodes (Steinernema feltiae)that are naturally occurring insect parasites. It searches pest around and enters into its body to release symbiotic bacteria that kill insect pests. Nematodes are mixed with water to spray with the provided BioLogic's Nema-jet sprayer to kill a variety of pests in the garden. Product is safe and shipped with special care in an icebox to retain its vitality.
#10 Bonide-Thuricide Bacillus Thuringiensis (BT) (Best biological Fungus Gnat Control)
This pest control is great for use on the larva of the variety of caterpillars, loppers, moths and all other damaging pests in your garden on the entire range of edibles. It contains naturally occurring soil bacteria Bacillus thuringiensis abbreviated BT as well. Its population is estimated at around 6 million viable spores in 1 mg of product and acts on selective pests. Insects and larva stop feeding and die in 2-3 days of application.
This product can be mixed with water and sprayed on the first sighting of adult gnats using a mist sprayer or pressurized hand sprayer. Recommended dosages vary from 2-4 ounces in a gallon of water.
#11 Southern Ag-Natural Pyrethrin Concentrate (Organic Fungus Gnat Control)
Is an organic insecticide that is derived from the chrysanthemums family and is widely used to control gnats, flies, and mites on vegetables and ornamental plants. It contains .096% pyrethrins and 9.6% piperonyl butoxide. Spray your plants using a mist sprayer by adding 2 teaspoons per gallon of water. Best time to spray is evening followed by light watering for your garden plants.
#12 Tempo Ultra SC (Best Pesticides Fungus Gnat Control)
This product is fully tested to use against the variety of the pest in a garden escape. It contains Beta Cyfluthrin (11.80%), without any odor having broad-spectrum control over fungus gnats. It's also easy to mix and use while disperses well after its application. It provides quick know down effect on the targeted pests and has long residual effects after use.
Add 9-10 ml in 1 gallon of water in a power sprayer. Mix it well and spray on the entire plants covering complete foliage.

Related to Insect Killer, Treatment, and Repellent
| Top Sales | Product Link Related to Article | Price |
| --- | --- | --- |
| | Adams Plus Yard Spray, 32 Oz | from $14.49 |
| | Wondercide Natural Ready to Use Yard Flea, Tick and Mosquito Spray – Mosquito and Insect Killer, Treatment, and… | from $34.99 |
| | Advantage Flea and Tick Yard and Premise Spray, 32 oz | from $19.98 |
| | Wondercide Natural Products - Yard Flea, Tick and Mosquito Spray – Mosquito and Insect Killer, Treatment, and Repellent… | from $39.99 |
| | Natural Chemistry Yard & Kennel Spray | from $18.72 |
| | Black Flag Flea & Tick Killer Yard Treatment Concentrate Spray, 32-Ounce | from $34.34 |
| | Ortho Bug B Gon Max Insect Killer for Lawns (Kills 100+ Insects for 3 Months Including Ants, Chinch Bugs, Fleas, and… | from $9.41 |
| | Black Flag Flea & Tick Killer Home Treatment with Growth Regulator Spray, 1-Gallon | from $14.99 |
| | Vet Kem Siphotrol Yard Pest Control Spray, 32-Ounce | from $35.62 |
| | SPECTRUM BRANDS 61067 HG-61067 32Oz Rts Bug Free Spray, Pack of 1, Silver Bottle | from $8.99 |
| | Zodiac Flea and Tick Yard & Garden Spray | from $18.99 |
| | Wondercide Natural Products - Yard Flea, Tick and Mosquito Spray – Mosquito and Insect Killer, Treatment, and Repellent… | from $75.00 |
| | BioAdvanced 700280B Complete Insect Killer for Soil & Turf Flea and Tick Yard Protection, 32 oz, Ready-to-Spray | from $12.97 |
| | EcoSMART ECSM-33805-06 Flea & Tick, 32 oz. Hose End Sprayer Bottle Flea and Tick Control for Yard and Kennel | from $28.49 |
| | Dr. GreenPet All Natural Flea and Tick Prevention and Control Spray for Dogs and Cats - 1 Gallon - Smells Great! | from $34.99 |
| | Enforcer Parent | from $26.97 |
| | Control Solutions Cyonara Lawn & Garden RTS Ready-to-Spray Mosquito and Insect Control, 32_Ounce, 32oz | from $25.94 |
| | Ortho Bug B Gon Insect Killer for Lawns and Gardens Hose-End Sprayer 32 Fl. Oz.(Kills 230+ Insects Including Mosquitoes… | from $10.99 |
| | Wondercide Natural Products - EcoTreat Outdoor Pest Control Spray Concentrate – Mosquito, Ant, Roach and Insect Killer… | from $39.99 |
| | Spectracide Triazicide Insect Killer For Lawns & Landscapes Concentrate, Ready-to-Spray, 32-Ounce | from $11.53 |
| | EcoGuard Plus, 8 oz, All Natural Tick and Mosquito Control, Kid Safe, Pet Safe, Non-Staining Lawn Spray Concentrate | from $29.99 |
| | Frontline Flea and Tick Treatment Dog/Cat Spray, 8-1/2-Ounce | from $38.88 |
| | Vet's Best Flea and Tick Home Spray for Cats | Flea Treatment for Cats and Home | Flea Killer with Certified Natural… | from $10.49 |
| | Vet's Best Flea and Tick Wipes for Dogs and Cats | Targeted Flea & Tick Application | Multi-Purpose Flea Treatment for… | from $8.99 |
| | EcoSMART Mosquito and Tick Control, 32 oz. Hose End Sprayer Bottle | from $18.15 |
| | Virbac Knockout E.S. Area Treatment Carpet Spray, 16-Ounce | from $28.08 |
| | Wondercide Natural Products - Flea, Tick and Mosquito Control Spray for Dogs, Cats, and Home - Flea and Tick Killer… | from $99.99 |
| | Thermacell Tick Control Tubes 24 Pack; No Spray, No Mess | from $73.61 |
| | Wondercide Natural Products - Yard Flea, Tick and Mosquito Spray – Mosquito and Insect Killer, Treatment, and Repellent… | from $199.00 |
| | Adams Plus Flea and Tick Spray for Cats and Dogs | from $15.33 |
| | BASF 671858 PT Ultracide Pressurized Flea Insecticide, 20oz | from $31.26 |
| | Victor M231 Ultimate Flea Trap Refills, 3 Per Pack | from $4.98 |
| | Onslaught FastCap Spider and Scorpion Insecticide Pint Unknown (1) | from $68.47 |
| | Zoecon Precor 2000 Plus Premise Spray, 16 oz. | from $27.19 |
| | Cedarcide Yardsafe (Quart) Cedar Oil Mosquito Yard Spray | Pet Safe Natural Pest Control Lawn Spray Kills + Repels Fleas… | from $29.95 |
| | Ortho Bug B Gon Insect Killer for Lawns and Gardens Concentrate (Kills 230+ Insects Including Mosquitoes, Fleas, Ticks… | from $15.70 |
| | Summit Responsible Solutions Mosquito Bits - Quick Kill, 30 Ounce | from $14.97 |
| | Adams Flea and Tick Home Spray, 24 Ounce | from $12.47 |
What are Fungus Gnats & Where do they come from?
Fungus gnats from the family Sciaridae are tiny; dark-winged flies that infest growing media in containers, pots and even in outdoor growing conditions where organic matter is abundant having high relative humidity in these growing media or mixtures. Its larval stages are considered to feed on some fungi and organic matter in the soil where they infest the root hairs of the seedlings or immature plants leading them to wither resulting in the death of the affected plants.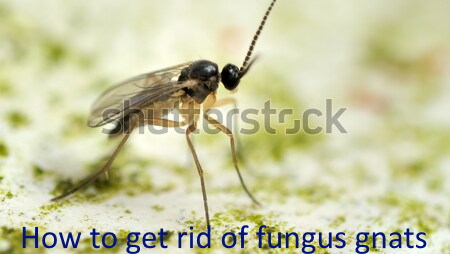 These delicate flies have a similar appearance to mosquitoes having slender legs, segmented antennas coming out from the head region, 1/8th of an inch in size in adults while the larva is white and legless with black shiny heads and elongated bodies. They may have either transparent or grey wings. Their females lay down eggs in the moist organic debris and potting soils and growing media. Larva feed on organic mulches, molds, grass debris, compost, root hairs, and most commonly on fungi. Under hot-humid conditions, larva shows their presence by leaving slime trails on the topsoil exactly as the slugs and snails do. The larva develops wings and start flying near the growing media in a garden, on windows or sometimes enter indoors creating an annoyance for the gardeners and landscapes.
What causes fungus gnats on your plants?
As fungus gnats are weak fliers, they often don't take long flights to get inside a home or indoor plants and adult gnats are short-lived as well and not a serious threat for the gardening plants other than they may create an annoyance for the gardens. Damages are done by the larva that often lives on potted plants, growing media, tender shoots, organic matter, soil compost, and roots, preferably. They are also capable of eating root hairs and fungi that borne in the soil and a slime trail on the surface of the soil is an indication for their presence in the media. In the result, plants wither and die besides they have sufficient moisture and ideal growing conditions but the damages are on the underground roots.
Their presence is more prevalent in damp moist media having rich organic matter during temperature ranges 81-90 °F where the egg hatching takes place in only 3 days while temperature above 90 °F or below 10 °F slows down their hatching speed.
How fungus gnats damage your plants
The presence of adult fungus gnats is simply annoying for the gardeners as they don't cause any serious damage to the growing plants. It's the larval stage, when over infested, will damage plant roots that will lead to stunted plant growth in the seedlings and the young plants. Damage is more often on the organically rich moist soils leading to the death of the seedlings and young plants. Serious damages are more often on poorly ventilated, poorly drained and damp soils during high temperatures that the reason fungus gnats are more often found in nurseries, greenhouses, and indoor plants.
Fungus gnats treatment
Fungus gnats spend the majority of its life in two stages that are most harmful to the gardening seedlings i.e. Larva and pupa. So effectively targeting them during these immature stages is more important rather than targeting the short-lived adults. Attempts made during these stages prove more fruitful whether you control them culturally, biologically or chemically. Here are a few cultural practices that will help you to prevent their infestation on your garden plants.
Whenever you see adults flying in your garden, give immediate attention to your seedling for the presence of larva on roots.
Reduce excessive moisture from the potted plants and nursery trays and bring such materials to a well-ventilated place.
Remove plant debris and stubbles away from your garden space.
Increase spacing between the plants and nursery seedlings if growing in trays.
Let the top surface dry fully before you apply next watering.
Keep planting chives, Lavender, Basil, thyme, chrysanthemums and marigolds to repel adult fungus gnats in your garden.
Use yellow sticky traps; work on biological and insecticidal measures if the cultural practices are not proving fruitful to prevent fungus gnats in your garden space.
So far, there are the numbers of biological and insecticide measures to successfully control and kill larva and adults of fungus gnats, see how you can prioritize depending on the intensity and you need to save seedlings and young plants from their damages.