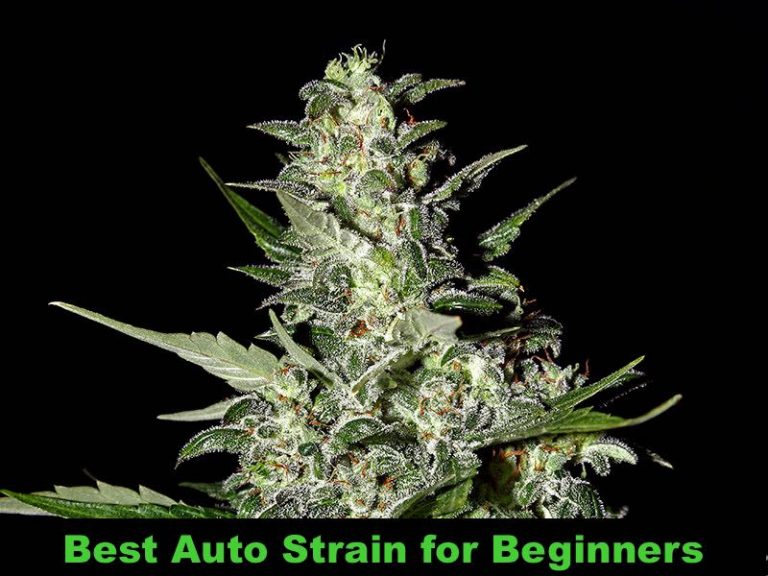 What Are Auto-flowering Cannabis Strains?
The term "Auto" is the short form of auto-flowering while "Regular" or "Reg means non-autoflowering. Regular and auto-flowering strains are broadly two different seeds in the cannabis market.
Regular seeds produce buds in response to a change in the light cycle. Consequently, regular seeds breeder possess the ability to manually initiates the flowering period of their marijuana plant by tweaking the duration of light supplied to the cannabis plant. Thus, once they feel it is due for flowering, they change their twenty-four-hour light cycle (photoperiod) from eighteen hours of light and six hours of dark (18-6) to equal hours of light and darkness (12/12).
However, with the ruderalis gene present in the ancestry of autoflowering seeds, they do not respond to a change in their photoperiod before they begin flowering. They do so naturally. Auto-flowering seed may produce less enormous yielders compared to regular seeds; however, its "automatic" and quick flowering feature makes them more expensive and a perfect fit for novice breeders looking to grow seeds with little or no supervision.
After considering recent reviews and experiments among global auto-flowering breeders, this piece illuminates on the best auto strain for Beginners — the very best of its kind and ideal fit for all types of growers.
Super Critical Autoflowering
#1 The Spanish Autoflower
The high-yielding strain is an indica-dominant strain of colorful heritage. This Spanish lady springs from the marriage between Super Critical (Big Bud x Skunk x White Widow) and the great Auto-flowering ruderalis gene to produce a fast-flowering strain of overwhelming indoor and outdoor growing potentials for all beginners.
#2 A Super Ranger
Apart from her enormous yields, she manifests an excellent immunity to mold and pest attack. Strain experts consider her as the best auto strain for beginners because of her impressive tolerance for environmental anomalies such as irregular light cycles, heat stress, overwintering, and under-watering. Her resilience makes her a global choice, especially for intending growers living in low temperate regions like the Benelux states, Germany, Poland, and the Czech Republic.
#3 Super-Fast, Big and Easy
Once temperature stays above 10°C, the super auto flower impresses with incredible outdoor yields of up to 800g/m² within a fast-flowering period of 7weeks. As expected from the best auto strain for beginners, she is also responsive to the SoG technique and produces up to 35g per plant indoor yield of multiple harvests all year long! Breeders can also determine her harvest month between 63 – 70 days from germination.
#4 An Elegant Princess
This amazing auto-flower can get up to 150 cm in height bearing sizeable flowers of orange and reddish pistils. Her fat buds slowly cover her up with a thick and shiny coat of sparkling trichomes.  This natural cloak gives the plant a gorgeous appearance when she sparkles in the sun. As the best auto strain for beginners, she grows strong as she gets tall, causing less risk of stem breakage or the need for support during the flowering stage.
#5 Potently Combined
Apart from her complex taste, she also annexes a sedative and psychoactive effect as well.  Users will enjoy a long-lasting, mix of sweet and spicy taste potent enough to create a fast-hitting physical effect. As a typical indica, she gently relaxes the nerves to alleviate pain, curtail stress, and pose several therapeutic benefits. Her sativa quality will also grant you a short experience of pleasant smiles and enhanced mental activity.
For More Choices, You May Also Consider
#1 Girl Scout Cookies
Girl Scout Cookies Cannabis strain is another autoflower with good yielding and breeding ease. The variety has a calm character and good performance. The effect will bring a boost of creative activity, social competence and positive energy. The hybrid can help to escape panic attacks.
#2 Amnesia Haze Auto
Amnesia Haze Auto also deserves a place in this list. She is a strong and energetic-high strain of   exceptional quality. Cannabis connoisseurs love this strain for her fresh citrus and lemon-like flavours but beginners get fond of her due to her high-yielding capacity. Indoor breeders are sure to expect the sativa-dominant plant to get up to 90cm while producing up to 350-400g/m²w within 70 days of ease.
Buy from Quebec Cannabis seeds
#3 Gorilla Glue
Beginners also have Gorilla Glue to consider; a balanced indica/sativa content coupled with a high THC level. She is a powerful and strong sedative plant with lots of growing advantages for enthusiastic breeders.
Conclusion
Selecting the best strain for beginners depends solely on a choice with the friendliest growing capabilities coupled with high yield.  The super critical autoflowering makes it into the good book of both cannabis connoisseurs and expert growers. Her indoor and SoG advantage benefits beginners who choose to start their career from a little garden into acres of lovely strains.
With her ample resistance to weather fluctuations and disease attacks, beginners are guaranteed zero maintenance cost and seamless experience. The legendary choice makes a time-saver for busy breeders who cannot alienate their love for this gem.
Beginners only need to buy viable seeds for their choice(s) and get their arable environments prepared for maximum yield. We curated a list of reliable seed banks for best seeds in the market:
Buy Super Critical Auto from Seedsman
Buy Amnesia Haze Auto from Quebec Cannabis seeds
Buy Girl Scout Auto from Seedsman