Midwest Mushroom Grow Kit Review: www.midwestgrowkits.com Substrate Jars and Spawn Bag Guide
All "Grown" Up
Let's talk Shrooms.
For 17 years Midwest Grow Kits have been selling and adapting a full proof method of mushrooms.
Whether you are a first timer, hobbiests, or professional. They have you covered.
Starting out in 2003 as an Ebay store, it took off from there.
2006, Their product line expanded ten years later, it expanded yet again. Now in 2023 they have grown even more, relocated to a larger building to Woodstock, IL. with a staff of over 28 people.
They have perfected the growing industry with their Midwest Grow Kits. They are easy to use, best ingredients, and they even offer 100% guarantee. Not to mention affordable prices.
They offer numerous grow kits ranging from $137.00 to $419.00 with additional supplies you can purchase to aid in growth.
Top Midwest Grow Kits offer:
Grow Kits
Drying Kits
Mushroom Ecosphere Kits
Spawn Bags
Substrate Jars
so much more.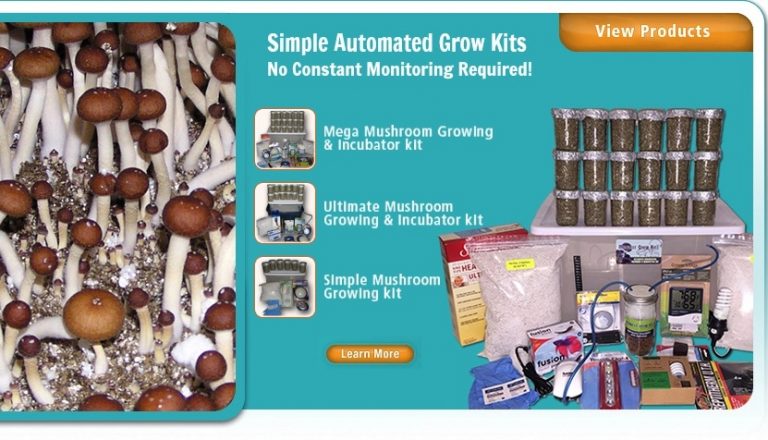 Searching the web for information on growing, you will find all kinds of tips and tricks that can get you started as a grower. Unfortunately, all the information you find isn't worth the time it takes to read. If you are in the market, do your research.
At Midwest Grow Kits, they have done all the hard work and research for you. All of their kits are ready to grow. The hardest part of buying from Midwest Grow Kits, is deciding which kit you want to buy.
There are several variations of mushrooms if you are researching them. And even more recipes for cooking them at home once your crop is fully matured.
Reading all about the kits sold at Midwest Grow Kits, coming to a realization, it's not just growing mushrooms, it is an actual science. Don't get me wrong, they make it easy with their kits all put together for your growing pleasure.
Mushroom Grow Kit for a prodigious achievement
With one of their kits, the biggest one on the market, it is perfectly self-active. Everything is digital. With this Mega Mushroom Growing and Incubator Kit, for only $137.00, you will be the envy of the neighborhood.
Their Substrate Jars are the best on the market. Proven effectiveness for stellar growth.
They also offer bulk casing mixes. Midwest select, bulk spawn, premium coir, and Midwest Black Cow Manure Casing for your optimum growing potential.
Midwest Grow Kits offer growing supplies such as UV-C light sterilizers. From portable to high power 60 watts. The unwanted bacteria doesn't stand a chance to ruin your batch with these lights.
You will find it all at Midwest Growing Kits, from a harvesting knife kit to Bonsai 99.99% HEPA Horizontal Laminar Flow Hood. You will look and feel like a professional.
Everything from heat to cold can affect your optimum growth potential in your growing house or room. Too much humidity can cause unwanted bacterium, too cold and they will die off, but too hot and they can have the same result. Make sure you have the tools you need to offer your mushrooms the exact living conditions they need to survive and thrive. Midwest Growing Kits will offer suggestions for the best growing conditions no matter your location.
Cultivating your very own mushrooms at home can save you a lot of heartache searching for the perfect dinner side at the local market, or perhaps even in the woods. Pillaging in the woods can be treacherous and unpredictable. The perfect mushroom you said you would go back and get has been devoured by bugs or some kind of animal. To say the least, you are heart broken and frustrated. Not only that, but your local market probably doesn't carry the variety you desire. Besides the variety and freshness you may get with cultivating your very own mushrooms at home, you can witness nature and the amazing benefits it offers. Foraging for mushrooms in the woods can be very dangerous in many forms, not only from ticks to bears, but also the mushroom you pick, may be your last.
Mushrooms themselves have many medicinal properties. You can dry them and add them to tea and soup. You can make a powder and use it as a topical etc. Mushrooms are the most unrevealed mystic wonders of nature. They are able to be used in so many different ways and forms.
Midwest Grow Kits have dove head first in the mushroom industry and set the bar for the magical world of fungi.
Have you ever payed attention to some dried arrangements, notice something familiar. Many dried arrangements have some sort of dried mushrooms in them. It adds a sense of nature and depth to any dried or artificial arrangement.
If you don't want to invest a lot into your new hobby, consider mushroom plugs and a piece of soft or even hard wood. Just do your research and see what you want to grow and what kind of wood is best for that particular fungi. For example, if you want to grow Turkey Tail mushroom, that one is easy. It is picky on what kind of wood it grows on, it's just happy to be growing. Perhaps one of the easiest. Now if your favorite is Reishi, do your research. It is way more finicky with its home. It only likes Elm, Maple, or Oak.
One word of caution when cultivating your first colony of mushrooms, you will want to grow and produce more.
Take your time, do your research and more important, have fun.
Mushrooms give so much energy, medicine, and even joy to the world of fungiculture.
Discover it for yourself.