With weed becoming more and more accepted and respected, whether that be for medical or recreational use, now is as good a time as any to get yourself down to the local pot shop to check out all the weird and wonderful ways you can make the best use of cannabis. Check out our 'pot shop near me' tool below to find all the great stores selling cannabis paraphernalia near you and get yourself down your local store.

We know that, for some people, irrespective of the legality of it, buying 'drugs' can be a terrifying and intimidating experience. Even for regular pot smokers, the move from the alleyway to the store can be a strange one and the diversity of strains,
smoking devices
, and other gadgets can be a learning curve for anybody. Here we take a look at what you need to know before making your first visit to the pot shop and some of our favorite ways to make the best of cannabis.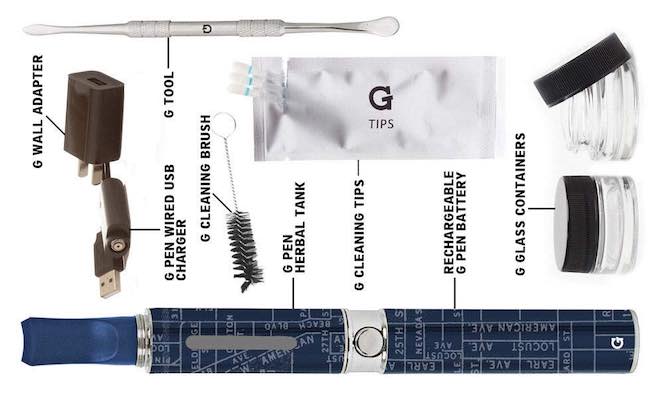 Do I need to bring anything?
If you're visiting a dispensary, you'll need your ID and probably cash. Even if you live in a state that has legalized recreational use then you'll still need your ID to get in. Make sure to head for the 'recreational entrance' if there is one, otherwise, you'll need a medical marijuana card if you accidentally walk into the 'medicinal entrance'. The best ID to bring is your passport or driving license and enough cash for what it is you plan to buy if you don't want to get knocked back as most dispensaries still only accept cash.
How much cash will I need?
The average cost for an eighth of high-quality weed is around $50 dollars across the states and $40 for medium-quality bud, with pre-rolled joints likely hitting you in the pocket for $10 a pop. The average cost for an ounce of the top quality weed is around $320 dollars compared to about $280 for medium-quality if you are looking to buy a bit more in bulk.
What strains will I like?
If you are looking for cannabis strains purely for medicinal use, then you're going to want to find a strain that is high in CBD and low in THC as these won't get you high but will let you tap into CBD's medicinal properties, such as: pain relief; assistance with anxiety and depression; its anti-inflammatory properties, and; uplift in mood. If you want to get high, look for strains high in THC. If you want a cerebral and energized high, a predominantly Sativa strain is the way to go, otherwise for a sleep and chilled heavier stone opt for a mostly Indica strain.
How can I use the different products sold?
Before you dive right in and buy the wax, oil and big bags of bud, you need to make sure you've got the right gear to be able to make the most of it. Here are some of our favorite tools to make the most out of your cannabis.
Top 5 our Favorite Cannabis Tools 2022
#1 Best Cannabis Grinder: Best Herb Grinder By Kozo Grinders
If you are planning on smoking your favorite cannabis strain, then you're going to want to get a decent grinder. This nifty device also catches any trichomes that separate off from your bud as you grind using a mesh sieve and comes with a helpful scraper to help you get all the stickiest bits ready for your consumption. The magnetic lid helps to ensure none of your precious green doesn't get spilled and the deep chambers mean you can grind a lot at one time.
Other great things about this grinder are that: it is made of heavy-duty aluminum alloy so it won't get all clogged up with resin and will last the test of time; it comes with a money back guarantee so you can test the product out for free risk free, and; it has super sharp grinding teeth that ensure you can grind your weed nice and fine, evenly and down into a fluffy consistency that will taste oh so good. The downside is this isn't the cheapest grinder out there.
#Cannabis #Weed_Accessories #Hash #Pollen #Weed
#2 Best Cannabis Vaporizer: Snoop Dogg Pen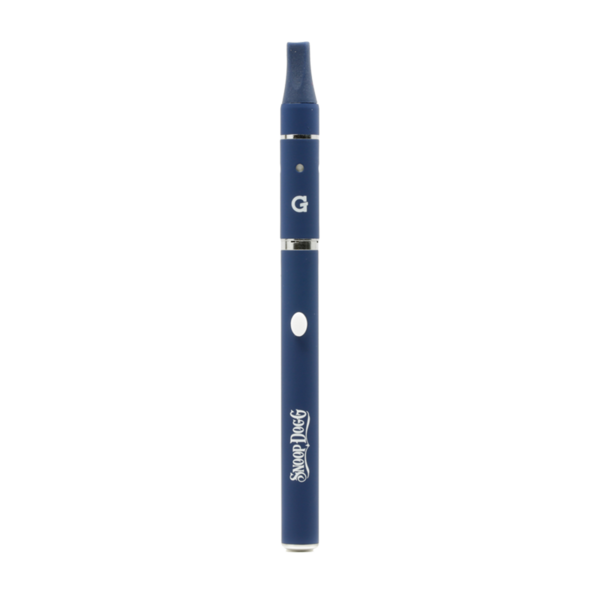 This US rapper inspired vaporizer is great value and can help you smoke your bud in a less carcinogenic manner. So if life's been getting you down and you feel like you've been having it hard like Snoop D O double G, then you'll love the mental clarity and mood enhancement this vaporizer allows you to tap into. Vaping your herb can even improve flavor, giving your weed a crisper taste because of the lack of combustion.
Other pros of this vape are that: you'll be welcomed into the vaping community when seen smoking this; it looks like a pen so is pretty discrete; it doesn't produce a huge amount of smoke/steam helping with secretive smoking; it is lightweight and very portable, and; it is a good way to cut out using any tobacco when smoking cannabis. The downside of this pen is that it is not suitable for use with oil or resin.
#Cannbis #Vapes #Snoop_Dogg #G_Pen #Vaping
#3 Best Novelty Cannabis Pipe: Extra Long Churchwarden Tobacco Pipe 14″
If you like to look distinguished and have decided the best way to do so is by taking using a pipe, this novelty Native American pipe will knock your socks off. At 14-inches long, you will need to have a long reach, but it will be worth for the high you get with this thing and the giggles it will inspire as you pass it around with your friends. The huge size does also have the benefit of making the smoke less harsh to draw.
The good things about this pipe are also that: it is made with a rosewood bowl further making sure your tokes are smooth; it makes a great gift and comes in a box with velvet lining so whether it is for you or someone else it will be stored in style; it has a built-in filter, and; when you smoke it you'll feel like Gandalf from the Lord of the Rings. The downside of this pipe is it does get pretty hot and finding a long enough pipe cleaner can be a challenge.
#Pipes #Peace_Pipe #Cannbis #Weed_Pipe #Smoking_Pipe
#4 Best Cannabis Butter Maker: Magical Butter MB2E Botanical Extractor Machine
If you are a medical marijuana user or someone who just loves edibles, then this botanical extraction device will be right up your street as it can be used to make oils and cannabutter. It also makes it super easy thanks to the automatic microprocessor that will make sure you extract everything you want to. This device will effectively turn you into a professional botanist overnight which will ensure you get the best from your cannabis.
Other major pros of this product are that: it is self-cleaning and has multiple cleaning settings; it comes with a cookbook to help get you started; it is simple to use and comes with useful instructions, and; it evenly heats your bud whatever climate you are in. The downside of this product is it pretty pricey for an accessory, but if you are looking to make cannabis butters and oils, then this is a sure fire way to ensure you maintain maximum potency.
#Cannbutter #Cannabis #Marijuana #Weed_Edibles #Botany
#5 Best No Smell Cannabis Storage Device: NO SMELL PROTECTIVE CASE
If you vape regularly but have found the smell to be a little more revealing than you would like it to be, then you should check out this great product. This is designed to allow no odor to escape it and is big enough to hold a vape and a decent amount of extra cannabis that you might want to partake in smoking. So if you like discretion when you vape, this should be the first item on your pot shop wish list.
Other pros of this product are that: it comes with a removal storage chamber that is also smell proof making it perfect to carry your stinky skunk around in unnoticed; it fits neatly in your pocket and is nice and lightweight; there are two chambers where you can store separate stashes if you like carrying two strains at a time, and; it is sturdy and won't break easily. The downside of this product is that it does not include a vaporizer with it.
#Vapes #Stash_Device #Pot_Gadgets #Mary_Jane #Odorless_Weed_Stash
#6 Best Discrete Smoking Device: smokebuddy Jr Black Personal Air Filter
If you truly want to smoke stealthily, then this device will no doubt tickle your fancy. As well as removing the odor of your blown out smoke, the smoke you blow in one side comes out with dangerous toxins removed on the other. This means you won't stink out the place if smoking indoors or can get away with smoking in public areas more easily and without worrying about getting caught out by the smell. The downside is you won't be able to hotbox your car using this!
#Smokeless #Sentless_Smoking #Odorless_Vaping #Cannabis #Pot_Accessories
Conclusion
So there you have it, now you know everything you need to before your first visit to the pot shop and a few great devices that you can get to help you enjoy your cannabis more. Just check out the 'pot shop near me' tool above and get yourself down to your local store.