Since there is a great variation in climatic conditions across the globe, So, the seed industry adopts several preservation methods to preserve seed and use them upon the arrival of favorable conditions. Both Summer and winter plant seeds are preserved after harvesting at the end of every growing season so, that they could be cultivated again when growing conditions become optimal.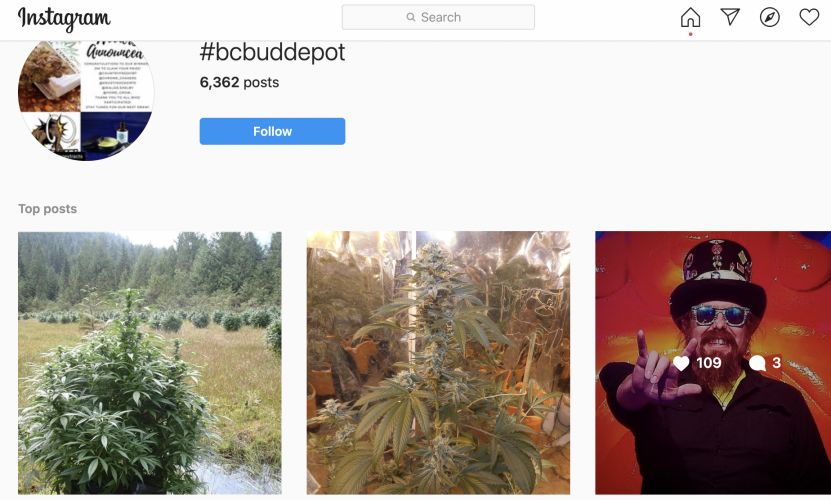 Seed banks are becoming a great tool in the modern seed industry to preserve seed under low temperature to keep them dormant for longer where, they could maintain vigor, germination, viability, and genetic purity until they're replanted for the upcoming growing season. Seed banks also serve as a repository if, there is famine or sudden crop failure due to epidemic or floods. Marijuana seed banks also serve the same great purpose and BC Bud Depot is the best Canadian seed bank that conserves and supplies several Marijuana strains to the growers in the US and Canada. As seeds are easy to store, transport, and relocate due to their smaller sizes, different seeds bank could accommodate thousands of seeds and their varieties along with maintaining their purity in one place.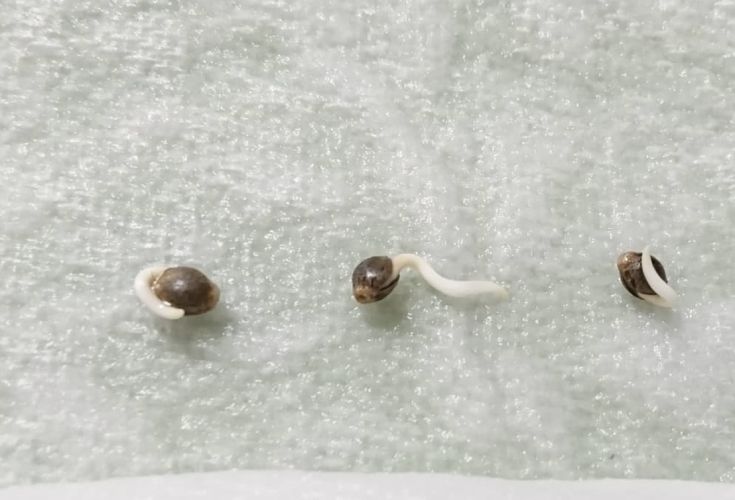 If you're interested in growing high-yielding cannabis strains that are high in THC and Cannabinoid, then BC Bud Depot seed bank is the right place to choose from the hundreds of available cultivars that are tested for the US, Canada, and several European countries at the same time. BC Bud Depot maintains its storage facilities within Canada and ships throughout the world. Moreover, BC Bud Depot also offers multiple award-winning cannabis seeds both from Indica and Sativa strains, their hybrids, feminized, and the strains that are high in CBD and less in THC. They also maintain some cultivars which have intense relaxing abilities. Some of their strains are also associated with increased appetite and reducing pain and nausea, especially from the indica origin.
BC Bud Depot Location and Phone Number
They are located in British Columbia, Canada., Where they have been accumulating exclusive genetics for the last 25 years and could easily be contacted via BC Bud Depot phone number (+1-888-402-2283). They nearly earned more than 22 awards including the Seed Bank Hall of Fame Award in 2009 while their top achievements have been seven first place cannabis strain cups. Overall, their repository constitutes more than 200 exclusive cannabis cultivars whereas, their BC God Bud gave them extraordinary exposure in the cannabis industry. If we consider Canadian seed bank reviews, BC Bud Depot is quite a reputable name there that efficiently handles customers all across the US and the rest of the rest.
BC Bud Depot Auto-flowering Strains
BC Bud Depot Autoflower cultivars are highly productive and extremely easy to grow for the hobbyist and the beginners. These are also the choice of the professionals for their speedy growth and less care, and they could harvest in less than 6 weeks. If the cannabis growers are looking towards resin richness packed in dense moisture, these short heightened strains are an excellent resource for your indoor garden.
The entire genetics affiliated with auto-flowering cultivars are indeed low statured but their yield potential and growth are triggers fast. Autoflowering strains are made for perfection and they could perform like ideal native plants in your garden.
BC Bud Depot Outdoor Seeds
BC Bud Depot outdoor seeds are a mix of several adaptable cultivars that grow successfully in your garden without extra care and effort. Usually, these cultivars include seeds both from Indica and Sativa strains, their hybrids, and the selection of the several strains that growers love to grow outdoors.  The selection could be from BC Purple Star, Texada Timewarp, Pamplemousse, BC Pinewarp, and Sweet Island Skunk But, limited to only these cultivars since the outdoor mix never mentions a variety name or ancestral history on the seed pack.
[Bc Bud Depot] Top 3 Strain Review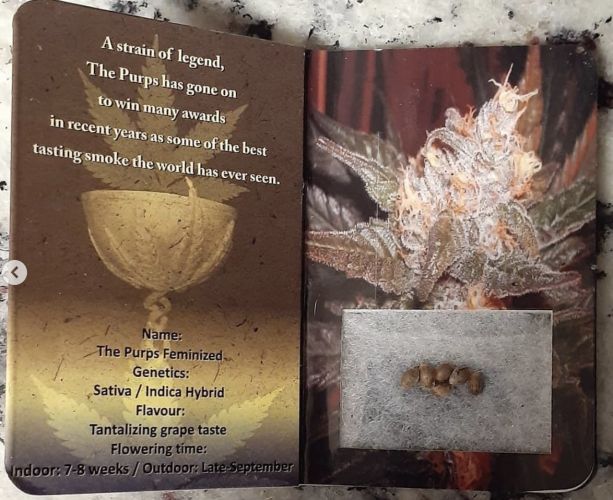 BC Bud Depot the Purps contain both indoor and outdoor cultivars which are hybrids of Indica and Sativa origins. They could successfully flower within 8 weeks if you grow them indoors while garden cultivation allows them to flower in late September in many hardiness zones in the US.
The Purps are considered the legendary strains that produce dense purple flowers enriched with the best smoking taste that could uplift users with their deep apple taste within the minutes. The Purps are considered the superior strains for possessing a paramount tasting smoke and won the Cannabis Cup in two successive years.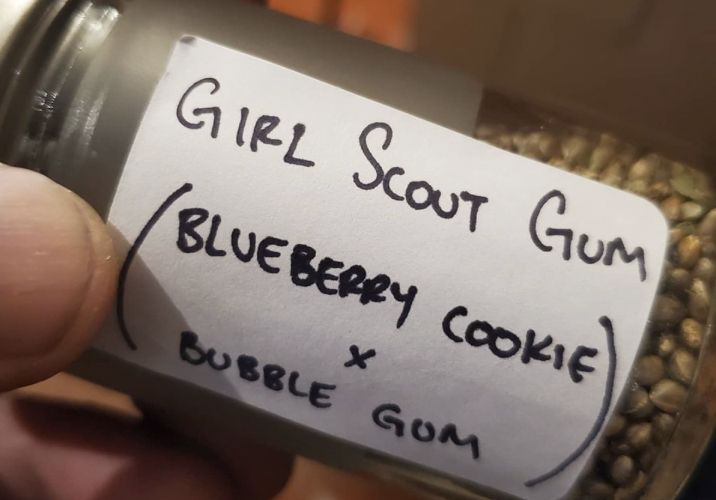 BC Bud Depot Blueberry has a copious purple stem with dense foliage and buds varying from red, purple to blue at the later stages of maturity. Its flavor resembles blueberry and is named after that for the reason. It provides a highly enjoyable aroma along with quality buds whereas, the smoking effect is long-lasting. Blueberry comes from two different genetics and consists of 80% Indica and 20% Sativa characteristics. Blueberry hybrid is a more stable and high-yielding cultivar that could flower in only 60 days if grown indoors while outdoor plants would flower in late September.
#3 BC Bud Depot-GSC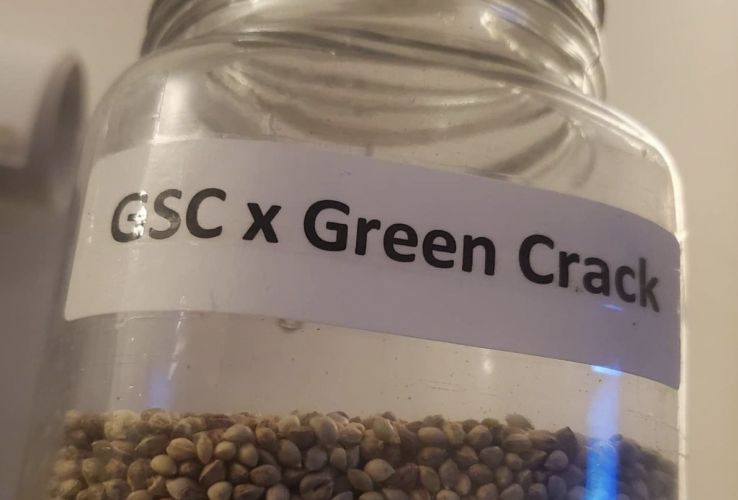 BC Bud Depot girl scout cookies is an indica dominant hybrid cross with OG Kush which, exhibits a greater balance of Indica and Sativa. We could rather say its 60% blood comes from Indica genetics and the rest of 40% from the Sativa. More important about this cultivar is the higher THC level that could reach up to 28%. BC Bud Depot-GSC could grow both indoors and outdoors in the majority of the US and Canada where it could flower within 10 weeks while growing indoors. The outdoor growing would need more time to the flower that could successfully happen in late September in the majority of growing areas. BC Bud Depot also offers several GSC hybrids that are further crossed to release promising strains like Star Cookies, Gelleta, Rhino Cookies, and Pauls Purple Cookies.  BC Bud Depot-the Black is another Indica hybrid that grows both outdoors and indoors where it could flower within the 8th week. This variety consists of a higher amount of THC that could get you high within no time.