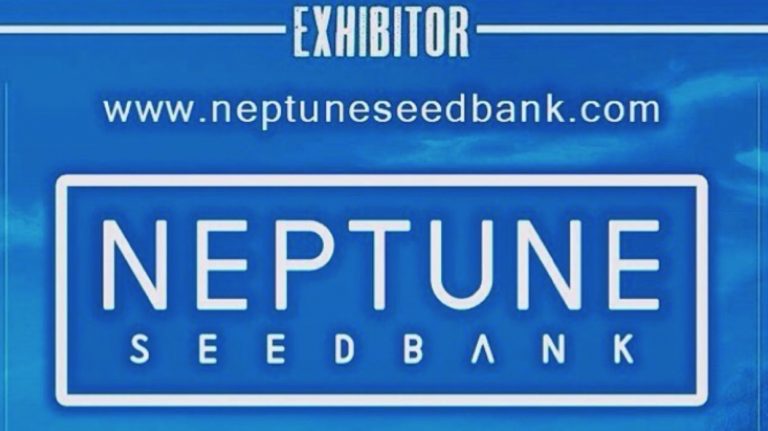 Neptune Seed Bank is a widely known cannabis seed distributing business founded in 2009. This seed sank operates 24 hours a day and 7 days a week to get their seeds delivered in an orderly fashion.
There are rumors currently circulating around the web about whether or not Neptune Seedbank is a legitimate business. The answer is that yes, they are a business that works with multiple top seed breeders to distribute their goods to potential customers.
Neptune Seed Bank Bad Reviews
Despite what they are best known for, the seed bank has received numerous complaints concerning their services. The biggest complaint that customers have is the lack customer service that this brand has. Customers have had to use multiple forms of communication via email, Instagram and phone number to come in contact with their representatives.
Moreover, customers have recently received or have yet to receive their packages that they have ordered weeks in advance. On the other hand, others have found Neptune's pricing to be on the higher end in comparison to other cannabis seed vendors. Will this cause Neptune's sales to go down? Only time will tell.
Most Famous Strains in Neptune Seed Bank 2021
Neptune Seedbank California distributes various products from many popular breeders known in the cannabis community. These strains are Autoflowers, Feminized Seeds, Slurricane Seeds, Relentless Genetics, Cookie Fam, Seed Junky and Mass Medical.
#1 Autoflowers
Neptune provides a large selection of autoflowers. Autoflowers are strains that bloom automatically based on a period of time instead of external factors like change in temperature. Auto flowers cannot be cloned and grow efficiently in a short time frame.
Another fact is that autoflowers cannot be trained and are in full bloom all year round. Some of the autoflowers that Neptune provides are Night Owl Seeds, Bubba Diagonal x Purple Punch, North Cheese Haze Hollow and G – Roc.
#2 Feminized Seeds
Feminized Seeds are seeds only produces female plants. To create feminized seeds it requires getting pollen from a female plant with only XX chromosomes.
Neptune's best selling feminized cannabis seeds are from the breeder, In-house Genetics. Neptune Seed Bank In-house Genetics has the following products on sale: Frozen Grapes, Frost Bite, Orangehead Stash, Tacky Glue and Sherba Frost.
#3 Slurricanes
One of Neptune's famous strains is the Slurricane Seeds. Slurricanes are bred from a combination of Archive Seed Bank's The Nor Cal Cut of Dosidos and SuperNova Garden's Alpha Cut of Purple Punch. Having the lineage of Dosidos allows Slurricanes to be powerful and easy to grow for breeders.
On the other hand, having the lineage of Purple Punch allows Slurricane to be embroidered with rich colors, intricate nug structures and a great smell. Neptune provides multiple selections of Slurricanes however the recommended items would be #22, #7 and #44.
The reasoning behind these claims is attributable to the fact that #22 has more qualities of a Dosidos if a customer is into sweet flavors and light colors. #7 would be considered an even blend of both Dosidos and Purple Punch. Finally, #44 has a lot of Purple Punch's characteristics with a grape candy smell and taste.
Currently, Neptune is auctioning various high quality items for any customer or breeder. The current bid amounts for the cannabis items range from as little as $60.00 to $400.00. These items include Slyme Cookies' Sin City Seeds, Dying Breed's Zmothie and Lit Farm's Coco Pebblez.
Neptune Seed Bank Breeders
Some of the Neptune Seedbank Cannabis brands are Archive Seed Bank, Cookie Fam Genetics, Seed Junky, Relentless Genetics and Mass Medical. Archive Seed Bank is a well-known breeder provided by Neptune. Some of the various strains include Crazy Hazey, Corn Cob, Ice Cream Cone and Burnt Orange.
Neptune Seedbank Cookie Fam Genetics is currently out of stock in Neptune Seed Bank. However, they still have a very decent collection of cannibis seeds that includes Sunset Sherbet, Cherry Pie and Girl Scout Cookies. Seed Junky is another popular product that is out of stock in Neptune Seedbank's page. In addition, Relentless Genetics is another brand found on the Neptune's page. Some of their seeds include Cold Smoke, Frost Dub and Dawg Bank.
Neptune Seed Bank Mass Medical are plants that are grown organically without any additives. This is a popular cannabis brand that has a high following on social media. In 2019, Mass Medical's Pu Tang strain was nominated first in Top Ten Strains in High Times Magazine. On Neptune's website, some of strains listed are Triangular Pupils, Praying Mantis, Prayer Pupils, Katsu Pupils and etc.
Neptune Seed Bank Coupon Code

Because Neptune strains can be on the higher end, there are numerous coupon codes that customers can utilize. Couponbirds.com provides the coupon, KARMA, for 30% off any purchase. Another coupon code that can be used is CINCO, which is 10% off any purchase.
In addition, the coupons, "bay15" allows 15% any order and the "July" coupon allows 10% off any item of choice. Currently, Neptune has a Labor Day discount of 40% off. In addition, Neptune gives out freebies with special orders. Through the purchase of Neptune's private hemp collection, customers get another item free of charge.
How to tracking shipping Neptune Seed Bank
There are four different shipping options that the Neptune provides. The first is Standard Shipping, in which a package is shipped across the United States in a total of five to ten days. The next shipping option is called Discreet Shipping. Discreet Shipping is considered priority shipping with double packaging and takes two to three days to arrive at its designated destination.
Signature Shipping is similar to Discreet Shipping because of its double packing. However, it requires a signature for delivery. This option is used for situations where a package is delivered in areas with high theft. The last shipping option is called Guaranteed. Guaranteed Shipping is prioritized shipping that takes 2-3 arrive at its designated destination. If this package is lost while being delivered, Neptune reships it with no additional charges.
Neptune ships orders to the countries, USA and Canada. They even ship internationally to Australia and UK. The payment options are through debit or credit card.
Neptune Seed Bank Location

The Neptune Seed Bank is located in Long Beach, California. Their full address is 1218 E Broadway, Long Beach, CA.
They can be contacted through Instagram, phone and email. Neptune Seedbank's Instagram are @neptune.seed.bank, and @neptune_seed_bank_eu. The best phone number to reach Neptune is 714 – 326 – 0061.