If you're familiar with medical cannabis dispensary, you probably must have heard about the Haze strain at some point or the other. The Haze is a classic, ever desired marijuana strain with a rich heritage in Sativa.
Haze strains are not new arrivals to the Marijuana industry; in fact, it is part of the earliest pure breed of the marijuana species. It is a very distinct species from all the cannabis species. Haze strain has Sativa genetic heredity as its predominant strain, and it's well-noted for its cerebral euphoric high, which separates it from other marijuana species. If you require a strain that sends you through the roof rather than gives you a laid-back demeanour, then the Haze strain is just right for you.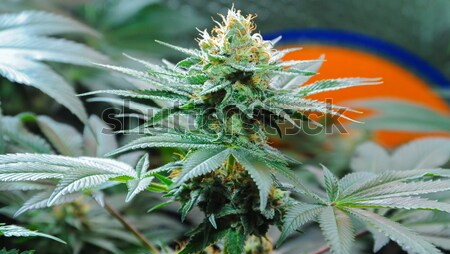 Let's briefly look at the history of this remarkably symbolic strain, whose genetics have since been the bedrock of so many notable cannabis strains we have today, and it's still used to create more innovative hybrids. If you want to learn what the best strain of all time is, Check out our blog post on the best strain of all time.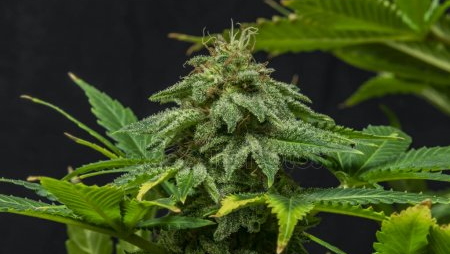 Technology has made it easy for breeders to create new hybrids; thus, today, we have several types of strains targeted at different needs and to different customers.
If you're a cultivator, there's a strain with reduced flowering cycles, and that will produce a high yield. For those that smoke, there is the strain that stimulates relaxation (Indica) or strains that send you off the roof with excitement (Sativa), or a subtle mix of both worlds (Hybrid); whatever your needs are, there is a strain for you.
We now have hundreds, if not thousands of strains today, but where do all come from? Well, most of today's hybrids either have roots in Kush, Skunk, or our very own Haze strain. These three strains are considered the foundation of most hybrids and strains available in the cannabis market today. Let's now see how the Haze strain originated. Haze strains are a pure dominant Sativa strain, which is desired for its energizing euphoric effects.
These effects can be mildly subtle or incredibly intense; whichever way, every marijuana lover needs a taste of this heavenly strain.
The Origin of the Haze strain
The haze strain comes in several variations, usually denoted by the regions where it originated from. However, the majority of the strain available is typically referred to as Original Haze.
In the 1970s, two breeders, known as the Haze Brothers, from Santa Cruz, California, successfully created what is known as the Original Haze. With a combination of Haze strains from India, Mexico, Thailand, and Colombia, to create the best strain with selected traits.
In spite of its euphoric uplifting high, the Haze is not quite as popular among dispensaries, and this is because the strain has a relatively long flowering time, between 14 to 16 weeks, and it requires careful care and attention. But when it eventually flowers, the wait is worth it, which is one of the reasons why it's still one of the best strains in the world today.
Haze strain is not just only prominent for lingering, euphoric highs, it can also be recognized with its pungent, spicy aroma, while some strains come with a mixed fruity and earthy smell, which leaves a signature trail everywhere it is smoked.
Best Amnesia Haze strain
#1 The Amnesia Haze Strain
The Amnesia strain is very potent. Referred by the British tabloid as the Skunk, due to its strong hypnotizing effect known with the Skunk strain. A predominantly Sativa species, it was created in the early 2000s. Some Notable effect of the Amnesia Haze bare as follows.
– Strong Euphoric strain. Known to cause Hypnotizing effect.
– Pure Sativa Dominant.
– Known to reduce stress, (that is if you're a cannabis connoisseur and appreciates quality Sativa)
– Originated In Amsterdam.
– Difficult strain to cultivate, as with most Haze Breeds, due to its long flowering time, but high yielding when grown properly.
Amnesia Haze is very popular with concentrates manufacturers or creators because of its high THC contents and increased number of trichomes around the bud. The buds are also thick. Any strain can be used to create a concentrate, but strains with a large number of trichomes are usually preferred.
You need not mess around with the Haze Strain; if you are a newbie smoker, moderation is always advised; this is because, regular Sativa strains have around 12 to 14% Sativa within it, while the Amnesia Haze has a massive 18%, while some species have measured THC content of up to 26% . These statistics is on the high side, especially with newbie smokers, who need to be very cautious with this strain.
#2 Amnesia Haze Yield
The Haze plant is a pretty tricky strain to grow. However, its yield is reasonably large. The difficulty lies with the fact that the strain takes a long time to flower, and it grows very slowly. The slow growth lets the trichomes to accumulate, producing a yield of around 60 to 70g/sqft of a plant.
#3 Amnesia Haze Taste
The Amnesia Haze, just as mentioned earlier, is notable for its high THC percentage, but it is also famous for its fruity, citrusy, and sometimes earthy taste. Only in a flower vape can you appreciate the taste or flavor that lies within this unique strain. Also, when you ground it up for a smoke, the taste of the buds is so refreshing. The aroma and flavor you should generally witness with most haze strain is Fruity, citrus, and a puddle of earthy crust to make the taste linger in your mouth a little longer than usual.
Best Lemon Haze
#4 The Super Lemon Haze
The Super Lemon Haze is a well-knownwell-known lemon-flavored Haze you can get from a marijuana dispensary. Two equally distinct strains were combined to create her; yes, you guessed it, the Lemon Skunk and the Super Silver Haze. Just as her name suggests, the strain leaves an uplifting and robust lemon flavor taste in your mouth. When smoked, it tantalizes your taste buds with a mixed aroma of lime, lemon, and sometimes grapefruit, perfectly crowned with a mild earthy touch, which leaves you wanting more, again, and again. The Super Lemon Haze, unlike her other strains, has an average flowering time of between 8 to 10 weeks, which follows an abundant harvest irrespective of where you choose to plant her, the ground, or in a hydroponic system. Super Lemon Haze boasts of an unbelievable high THC percentage of about 20 to 23%, ensuring that the balanced euphoric high and vivid cerebral shift lingers even more. Medicinal marijuana users are not left out, as Super Lemon Haze can help relieve chronic pain and lots of other medical conditions.
Best Autoflowering Haze
#5 Russian Haze Auto
The Russian Haze auto is what you will call a result of the old school and the new school mix, with the aim of claiming the future. The Russian Haze Auto is a progeny of the white Sirius, and the Speedy G. The Russian Haze prides itself with a sweet lingering high due to a high percentage of THC contents. The strain also has the classic haze flavor as another unique attribute. Full Maturity is reached in 75 to 80 days As noted with most auto-flowering strains, the Russian Haze Auto doesn't grow very tall, reaching heights of 120cm, but can be grown virtually anywhere, both indoors, outdoors or in a hydroponic system. Yields are known to reach 100b/plant, and immediately the flowering phase ends the buds are covered in sticky resin.
Best Tasting Haze
#6 Chocolate Haze
The Chocolate Haze is a masterpiece. It is a result from the crossing of the OG Chocolate Thai and the Cannalope Haze, she is one of the Best haze strains of all time, yet it is super easy to cultivate, even for newbie growers, who will find the chocolate Haze a delight knowing that it is one of the most excellent weeds in the cannabis space. With a surprisingly short flowering time, 7 to 10 weeks, she makes massive bunch when grown, and highly dogged, she keeps going. The only twist grower should take note of is its enormous height, which, if you look at it from another perspective, could be an added advantage; if let loose, the Chocolate haze can reach monstrous heights. Regular checks need to be made often by trimming and tying her in place. As if it wasn't enough, Chocolate Haze leaves an incredible chocolate aroma signature taste in your mouth; if you're a fan of chocolates, you will love the taste of the Cholate Haze. All this makes her a must-have for every cannabis connoisseur, you need not call yourself a connoisseur if you had a taste of the Chocolate Haze. You will want her again and again, not just for the aroma or taste, but for its sweet sensuous energized high, and leave you relaxed and in a state of ecstasy. Newbie smokers will find themselves in the moon after just 2 or 3 smokes of the remarkable masterpiece.
Best Yielding Haze Strain
#7 Delahaze (Paradise Seeds)
Delahaze is one fine strain. Breeders were astonished at the remarkable results they achieved when they created the Delahaze strain by combining the unique traits of a classic haze strain, combined with another trait from yet another super strain to create a Super hybrid. Growers are not just delighted with a strain that grows very fast, but also desire a strain which yields are inspiring. Not forgetting that she is resistance to mould attack, which makes the Delahaze perfect for newbie growers who desire a Haze strain with extra features and possess less stress to cultivate. Delahaze has a considerably short flowering time of about 9 weeks. However, growers have suggested an additional one week to allow the strain to fully mature. The aroma of the Delahaze is a sweet blend of citrus and classic Haze; you are sure in for a treat when the smoke this fantastic weed. She will leave you with gratifying euphoric high, followed by a focused surge to your body, which lingers for a while. This steady balance mix of euphoria makes smokers want a taste of the strain at every given opportunity.
Best Purple Haze Strain
#8 Purple Haze strain
The purple Haze strain is another classic. The purple Haze strain is notable for its energetic and euphoric high, and users say they experience both Sativa and Indica effects with this strain. Besides its noticeable purple color, the Purple Haze taste like candy-berry, with subtle sweetness, sometimes you may experience a pinch of grape and probably earthy spice. Also, users say the effect of strain is close to immediate, same as the Sour Diesel. In General, the Purple Haze strain gives the perfect punch where necessary, sweet, and subtle when piped. THC levels are well between 13 to 21%, while CBD is between 1 and 5 %
The strain constitutes of Sativa and Indica traits in the ration 90:10; if you want a perfect dose of Sativa, the Purple Haze may be a viable option. Cannabis Connoisseurs believe that the strain originates from the combination of Haze and Purple Thai, with a touch of other strains like the Grape Ape and the Lemon Haze. A perfect Sativa dominant strain with a good mixture of good old Haze makes for an absolute strain to remedy pain, muscle tension, anxiety, and depression. If you need a push to get you through strenuous daily activities, like exercise and stress, the Purple Haze strain might be the kick you need. As always, Newbie smokers should take it slow with this strain, as we always advise here on 420bigbud, moderation, moderation, moderation.
Growing the weed is newbie-friendly, and reach flowering time within 8 to 10 weeks, with an outcome of between 4.5 – 6 ounces per plant both indoors and outdoors planting. Though the Purple Haze favors the northern climate, experts say warm sunny weather with a hydroponics system will produce just as good flowers as it would be in the north.
Wrapping things up
In this post, we have looked at some notable Haze stains. What makes the Haze strain such a distinct cannabis strain and what species to consider if you want to purchase. Did we mention we mention your favourite Haze strain?