Whether you're growers or stoners you've probably heard of Haze. This is the iconic name that forms the building blocks of most of the cannabis we know today.
Cannabis smokers across the world enjoy Haze because of its long-lasting head high feelings. Cannabis growers prefer Haze strains because they give high yield and have intense vitality.
Haze is the most famous 100% Sativa strain cannabis and is undoubtedly the most cultivated strain of Sativa in the world. You will easily find lots of cannabis strain containing the word Haze in their names.
Below we will give a list of the best Haze strain and these cannabis strains are all best for amnesia.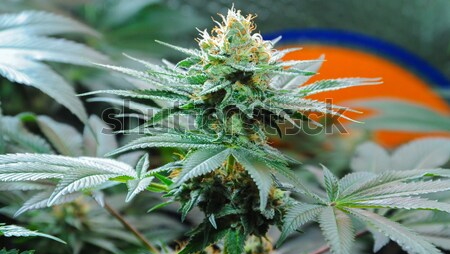 Top 5 cannabis strains for amnesia
#1 Super Lemon Haze – Best Lemon Haze
The lemon haze is the most famous strain for the smell of fresh lemon and grapefruit. This pleasant scent is suitable for even beginners and it will not cause smokers to cough. The super lemon haze is a cross between Lemon Skunk and Super Silver Haze, two famous and quality strains.
The super lemon haze contains high THC content from 20% – 23%. It strongly affects the brain, creates a sense of euphoria, full of energy and makes smokers more focused.
The super lemon haze has many medical effects. It positively affects the brain and can also treat chronic pain. People who have problems with concentration, amnesia or anxiety will be healed by these smooth smokes.
This strain also has high yield and it can be grown indoors or outdoors. Growers can start with Super Lemon Haze Feminized Marijuana Seeds, this strain is not at all a challenge for beginners.
#2 Amnesia Haze Auto – Best Autoflowering Haze
Amnesia Haze Auto is a strain that once won a cup in Holland. This strain is much appreciated with uplifting effects and eliminates anxiety, amnesia for smokers.
This strain contains a THC content of about 15.50%, and the CBD level is significantly higher than other strains of 1.21%. Therefore, if used overdose, it may create some illusion.
Amnesia Haze Auto was created to simplify the process of caring for growers. With the auto-flowering version, Amnesia Haze can flower after about 8 weeks without relying heavily on light and some other factors.
It is the ideal haze auto-flowering to grow both indoors and outdoors. Growers can easily harvest resinous and dense buds when they only need to provide them with enough nutrients and water. Growers can harvest about 150g buds when grown outdoors and about 250g buds when grown indoors.
However, growers need to pay a little attention to the height of this strain as they mature. They can be a bit taller than other popular cannabis strain grown indoors so growers should choose a suitable space.
On another note, patients with anxiety or amnesia should not overuse and overdose leading to prolonged hallucinations.
#3 Neville's Haze – Best Tasting Haze
Neville's Haze is the top-selling strain in coffee shops or cannabis shops in Europe. Neville's Haze is a cross between Northern Lights 5 and Haze, so it has many outstanding characteristics of parents.
Neville's Haze has a unique tropical flavor with an attractive fruity aroma. Combined with smooth smoke, it creates a surprisingly delicious appetite for smokers. That is also the reason it is the first choice in cafes.
This strain contains a high THC content of about 20% -23% and a low CBD content. It brings a powerful effect on the brain and uplifting. Neville's Haze is especially suitable for amnesia or depressed patients.
For growers, Neville's Haze Feminized Marijuana Seeds is not an easy strain to grow. It has a considerable height and is not suitable for indoor growing. This strain only grows fast outdoors in warm temperatures. Not only that, but its flowering time is also quite long, 16 weeks.
However, in return, Neville's Haze has a large yield. Growers can harvest 400 + g / m2 outdoors. It provides the resinous and quality buds, ensuring the wait of growers is worthy.
If beginner growers want to challenge themselves with this strain, it is worth paying attention to pruning regularly and providing it with enough light, nutrition and development space to get the highest yield.
#4 Purple Haze – Best Quality
The purple Haze strain is another classic. The purple Haze strain is notable for its energetic and euphoric high, and users say they experience both Sativa and Indica effects with this strain.
Besides its noticeable purple color, the Purple Haze taste like candy-berry, with subtle sweetness, sometimes you may experience a pinch of grape and probably earthy spice. Also, users say the effect of strain is close to immediate, same as the Sour Diesel.
In General, the Purple Haze strain gives the perfect punch where necessary, sweet, and subtle when piped. THC levels are well between 13 to 21%, while CBD is between 1 and 5%.
The strain constitutes of Sativa and Indica traits in the ration 90:10; if you want a perfect dose of Sativa, the Purple Haze may be a viable option. Cannabis Connoisseurs believe that the strain originates from the combination of Haze and Purple Thai, with a touch of other strains like the Grape Ape and the Lemon Haze.
A perfect Sativa dominant strain with a good mixture of good old Haze makes for an absolute strain to remedy pain, muscle tension, anxiety, and depression. If you need a push to get you through strenuous daily activities, like exercise and stress, the Purple
Haze strain might be the kick you need. As always, Newbie smokers should take it slow with this strain, as we always advise here on 420bigbud, moderation, moderation, moderation.
Growing the weed is newbie-friendly, and reach flowering time within 8 to 10 weeks, with an outcome of between 4.5 – 6 ounces per plant both indoors and outdoors planting. Though the Purple Haze favors the northern climate, experts say warm sunny weather with a hydroponics system will produce just as good flowers as it would be in the north.
#5 Super Silver Haze – Best Yield
Super Silver Haze is a worldwide famous strain with three High Times Cannabis Cup awards. It is the result of a hybrid between Northern Lights 5, Skunk 1 and Haze. Super Silver Haze is famous for being a cannabis strain with excellent effects, flavor and yield.
With just a few sips of Super Silver Haze, smokers instantly feel relaxed both in the mind and body. Immediately after that is infinite creativity and the ability to communicate. It is most ideal for artists or those who do creative work.
Not only that, but Super Silver Haze also has a positive impact on patients with depression, anxiety and amnesia. Thanks to the content of 14.70% THC, 0.1% CBD and 1.4% CBN, this strain can solve these problems and bring a sense of lightness and relaxation to the mind.
In particular, Super Silver Haze also known as haze strain has a high yield. Growers can harvest 500g / m2 indoors and about 500g / plant outdoors. This strain prefers warm climates in the south, so if growers grow them indoors, be aware of providing enough temperature to give them the highest yield.
What is the Origin of the Haze strain?
The haze strain comes in several variations, usually denoted by the regions where it originated from. However, the majority of the strain available is typically referred to as Original Haze.
In the 1970s, two breeders, known as the Haze Brothers, from Santa Cruz, California, successfully created what is known as the Original Haze. With a combination of Haze strains from India, Mexico, Thailand, and Colombia, to create the best strain with selected traits.
In spite of its euphoric uplifting high, the Haze is not quite as popular among dispensaries, and this is because the strain has a relatively long flowering time, between 14 to 16 weeks, and it requires careful care and attention. But when it eventually flowers, the wait is worth it, which is one of the reasons why it's still one of the best strains in the world today.
Haze strain is not just only prominent for lingering, euphoric highs, it can also be recognized with its pungent, spicy aroma, while some strains come with a mixed fruity and earthy smell, which leaves a signature trail everywhere it is smoked.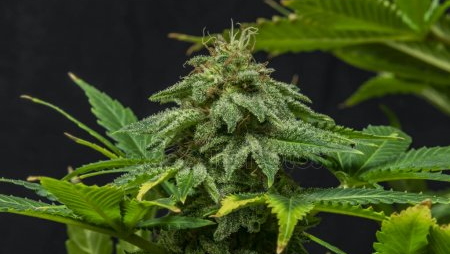 What is the need to know about the Haze strain?
#1 Family of strains
Haze comes from the cannabis Sativa family. Sativa strains have an energetic and uplifting experience and their effect is more targeted on the mind than the body.
#2 Taste and smell
Haze typically has a spicy scent that is followed by hints of earthy sweetness and citrus. Haze has a more sweet and sour taste. Haze has a dominant flavor.
#3 Appearance
Haze strains have a yellowish-green lighter appearance. Their flowers extend more feathery in appearance and take more time for maturation.
#4 Effects
Haze primarily offers a cerebral high that affects the imagination and mood of the smoker. Haze is more popularly known for its psychedelic effects or "head highs." Haze makes you feel more energetic and creative.
#5 Growing
Haze comes from sunny and warm climates with long hot summers and falls. Because of this, they can take fairly long to mature (up to 16 weeks).
Haze plants are very tall (up to 8m). They require constantly warm temperatures from the 70-80 Fahrenheit range. Therefore, to cultivate them properly, your climate and temperature depend a lot. They can be difficult to grow outside as they require more care and persistence in temperatures.
Growing haze is a delicate procedure as it can be susceptible to infections and pests. Therefore, it's better to use liquid fertilizers and sprays to keep your plant constantly in shape.
#6 Difficulty
Haze requires consistency and effort, therefore it is not ideal for beginners to grow. But there are now a lot of stains that improve these criteria and make it easier to care for.
The beginner growers can look to the auto-flowering version of haze strain to simplify their care. These strains do not depend on light or some other factors to flower but will bloom all year round when they reach age.
These strains also do not require many techniques to grow and you only need to provide enough nutrients and moisture to grow plants.
Final Verdict
In this post, we have looked at some notable Haze stains. What makes the Haze strain such a distinct cannabis strain and what species to consider if you want to purchase. Did we mention your favorite Haze strain?