Spider mites belong to the Acari family called as Tetranychidae which includes more than 1200 listed species that usually live on the undersides of leaves to make protective silk webbing and causes severe damages by piercing their stylus to suck sap from leaves and tender shoots of many plants including cannabis.
Spider mites are not classified into insects' category but as small arachnids that closely resemble spiders and ticks, microscopic having an average size of less than 1mm but their colonies are visible even through the naked eyes. In close observations, numerous dots appear hanging inside webbing that's the clear indication for the presence of spider mites on your weed plant.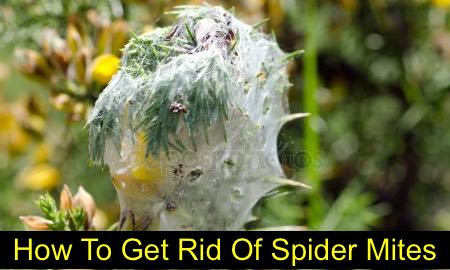 Temperature and humidity determine the frequency and extent of damages of spider mites on your weed plants. They are more active during hot and dry conditions and most active between 48 °F to 111 °F with 50% or less relative humidity while optimum temperature range is 55 °F to 98 °F for their speedy reproduction and vigilant damages. Females can lay up to 100 eggs in their average lifespan of 70 days that again depends on the surrounding day and night temperatures. The egg hatching takes place in 3-19 days at 70 °F or above and 48 °F respectively.
Best Spider Mites Killer 2022 on Amazon
| Image | Product Link | Price |
| --- | --- | --- |
| | Rubbing Alcohol, 16 Fluid Ounce (Pack of 2) | from $ |
| | Organic Neem Bliss 100% Pure Cold Pressed Neem Seed Oil - (16 oz) High Azadirachtin Content - OMRI Listed for Organic Use | from $ |
| | Doktor Doom Spider Mite Knockout, 16-Ounce | $$ |
| | Isopropyl rubbing Alcohol, 70% Antiseptic for Simple Wound disinfections - 16 oz ea, 12/Case | $$ |
| | Mite Massacre 8 oz. Spider Mite Killer and Powdery Mildew Fighter - Makes 8 GALLONS of Spray | $$ |
| | Nature's Good Guys 2,000 Live Adult Predatory Mites Packed in a 16 oz Container - P. persimilis a Predatory Mite Species for Spider Mite Control - Ships Next Business Day! | $$ |
| | 2,000 Live Adult Predatory Mites - A Mix of Predatory Mite Species for Spider Mite Control - Ships Next Business Day!l | $$$ |
| | SMITE Spider Mite Killer Supreme Growers, All Natural Pesticide Concentrate, Non-Toxic, Biodegradable, Organic Eco Friendly Pest Control, 2 oz Makes 2 Gallons Pest Control Mix | $$$ |
| | Trifecta Crop Control - Naturally Defeat Spider Mites, Powdery Mildew, Grey Mold and More - 4 Oz - All-in-One Pesticide, Fungicide, Miticide, Non-Toxic, Test Clean | $$$ |
| | Lost Coast Plant Therapy 32 oz - Natural Miticide, Fungicide, Insecticide, Kills on Contact Spider Mites, Powdery Mildew | $$$$ |
Best way to kill spider mites on weed 2022
#1 Nature's Good guys (Editors' Choice)
2,000 Live Adult Predatory Mites: Release Rates is 5 to 10 mites/square feet area. Gently rotate the container to release mites at damp plant surfaces to start their growth in the next 2 days.
#2 Pylon® Miticide-Insecticide (Best spider mite killer)
A superior brand from BASF that contains 21.4% Chlorfenapyr, a broad spectrum product, kills a wide range of mites on Cannabis. Pylon is translaminar and it can penetrate plant tissues and this mode of action result in mortality of Twospotted Spider mites in 72 hours. Spray in the evening followed by watering your plants, immediately.
Add 8ml (0.27 Ounce) in 1 gallon of water to spray on weed plants using a pressure sprayer. Repeat after 7 days if necessary.
#3 Growers Trust Spider Mite Killer (Best spider mite spray)
Non-toxic, Organic, and Biodegradable and Natural Pesticide Solution that makes 32 oz Ready to use Foliar Spray on your Cannabis plants. You just need to add water to fill the bottle and go. Avoid spraying during strong sunlight.
#4 Bonide-All season Horticultural & Dormant Spray Oil (Best spider mite repellent)
Its active ingredient is mineral oil. Mineral oil leaves no toxicity and is approved for organic gardening. As foliage protector, it is used to protect fruits, shrubs, asparagus, corn, roses, and Cannabis. Apply the recommended dose as per label specifications.
#5 SMITE Spider Mite Killer (Best organic spider mite killer)
By Supreme Growers is the purest concentrate of Geranium, Peppermint, Cotton Seed, and Rosemary oils. It is 100% safe for all crop's stages to kill spider mite adult and eggs and strongly recommended for vegetables, fruits, and medicinal cannabis/marijuana, etc.
Add I oz of Smite to 1 gallon of water using a mist sprayer at any time. No harm in repeating application after 2-3 days.
#6 Solimo 70%-Rubbing Alcohol (Best homemade spider mite killer)
Mixing 1 part of rubbing alcohol with 4 parts of water and spraying plants in the evening provides excellent control on spider mites. Please don't mix any soap or adjuvant as there are chances of stress on plants after application. Apply thoroughly on the undersides of leaves to assure complete coverage using a mist sprayer if you have a limited number of cannabis plants.
Spider Mite Description
Spider mite undergoes 4 stages from its egg lying to become an adult after passing through larva, protonymphal and deutonymphal stages. Eggs are often laid on the undersides of the leaf that are round and clear initially and change its color on hatching. After successful hatching, young spider mites start feeding on leaves immediately.
Spider mites that often cause more damage on green escape are two-spotted spider mite or red mite (Tetranychus urticae), European Red Mite (Panonychus ulmi), Spruce Spider Mite (Oligonychus ununguius), Southern Red Mite (Oligonychus illicis) and Maple Mite (Oligonychus aceris) along with boxwood mite and four-spotted spider mite while Two-spotted spider mite or red mite is most damaging for the marijuana plants during the hot and dry conditions.
Two Spotted Spider mite (Tetranychus urticae)
It's typically a warm weather mite that can overwinter on the stubbles and plant debris as adult mite compared to other common mites that overwinter in shape of tiny round eggs. It can develop from egg to an adult in just 7 days at an average temperature of  87.5 °F whereas it keeps its presence on the weed plants or stubbles throughout the year depending on the temperature and humidity and may have 20-21 generations in a calendar year. Lowering the temperature lowers its development on cannabis plants while plant health also contributes a lot in its rapid development where fewer vigor plants are more prone to be infested by spider mite & vice versa.
Excessive nitrogen application, leaf tenderness & age, and moisture are also among factors affecting its growth and development on cannabis plants. They are more active in spring and fall and feed heavily on tender shoots and new leaves during this period. Adult female mites are light green having two brownish-black spots on both sides of the abdomen to be called two-spotted spider mites. Length is about 0.5 mm in a mature adult female while their color may vary according to their feed and environmental conditions.
Males are with pointed abdomens, more slender than females. Females are capable of laying around 100 eggs during an active season that hatch into six-legged larvae to become an adult after passing two Nymphal stages. Twospotted spider mites are considered to lay more eggs, speed up development and survival on hot and dry conditions.
Damages: What are the harmful effects of Spider Mites
Spider mites don't have chewing or piercing mouthparts like other insect pests but use the pair of a stylus to puncture leaf cell wall to push mouth into the leaf tissue to suck the sap. Leaf epidermal layer is disrupted that results in a stippling on the upper surface of the leaf that changes the color of foliage to grey or yellow, dry and bleached resulting in leaf dropping on heavy infestations. Yellowing becomes prominent on the decrease in the vigor of the foliage that eventually dies. With the help of a magnifying lens, chitin, white webbing, eggshells, and individual mites can be seen on the undersides of the leaves. Shaking infested leaves over a piece of white paper would yield several tiny black dots that indicate the presence of a colony on your weed plants.
Management: Best spider mite prevention
Regular pest scouting and monitoring is the key that will help you to detect the presence of the spider mites on your marijuana plants. Pest scouting will help you to keep an eye on the changing pest infestations while monitoring will guide you to keep the densities in control through adopted procedures and practices. Scouting is also essential to detect poor spray coverage that develops resistance against the available range of pesticides and make decisions when pest infestations cross a threshold level.
How to prevent spider mites?
Immediately water your weed plants on arrival of hot conditions as and when the signs of the presence of mites appear in your garden. Misty showers may help you to maintain the humidity level if practiced in the evening or wait for a good rain shower to decrease their population on cannabis.
Directly feed your plants through foliage fertilizers, supplement soil fertility to make your plants healthier, resistant and good looking to fight against attacks of spider mites as weaker plants tend to be more infested by these creatures.
Destroy hosting sites present undersides of leaves by washing webbing using pressure sprayers in case of mites attack your weed plants.
Clear egg-laying areas by eradicating all broadleaf weeds in your garden, especially around cannabis plants.
Increasing the population of the predatory mites and Lady Bird Beetle in your Garden will help you decrease the flare-up of the Twospotted Spider mites.
Collect and clear plant debris from your garden before the start of winter.
Even if you have well adopted all preventive measures for two-spotted spider mites on your weed plants but their infestations go beyond control, here are the most authentic way to kill them which are considered best ways to kill spider mites on weed;
How to kill spider mites on weed?
#1 Predatory Spider mites
These are the biologically cultured mites that are deadly to the harmful spider mites and other archaic mites that feed on your weed. Predatory spider mites (Phytoseiulus persimilis) are about the same size of a two-spotted spider mite, orange or tan, without spots, and are more active voracious eaters than their prey. Extended jaws from the mouth and long legs make them more motile to capture and eat two-spotted spider mites. These carnivorous bugs are capable to eat and clear two-spotted spider mites during any stage of their development on your valuable plants. They are slowly released on the infested parts of the plant to develop their colonies in a few days. Normally 1 predatory mite is sufficient to kill 10 pest mites.
Predatory live bugs are available in a wide range of pack sizes from 1000 to 5000 live bugs on different online stores.
#2 Neem Oil Pesticides (Azadirachtin)
Neem oil pesticides contain Azadirachtin that disrupts the chemoreceptor mechanism to interfere with the neuroendocrine control of molting. When molting is stopped, spider mites are unable to shed their chitin to move to the next stage and dies of starvation. This is the best spider mite killer on a cannabis plant. This pesticide should remain a partial part of growing if you want to remain organic. Keep on applying on regular intervals to drive all pests away from your cannabis plants. Apply using a mist sprayer by adding the desired quantity of Neem oil into the water. Several Neem oil-based products such as Neem Oil Pest and Disease Control, Neem oil extract concentrate, Neem oil ready to use fungicide and pesticides are available on online market places to be delivered at your doorstep.
#3 Plant Extracts
There are strains of plants that are grown to extract their oil to be used as pesticides for organic lovers. Garlic, clove, Thyme, rosemary, and cinnamon are extracted for their oil as powerful insecticides. Most of the plant extracts possess a blend of different plant sources that are used to deter a variety of pests on cannabis if you are intended to grow organic.
Especially if you are growing Cannabis for medicinal purposes, be vigilant about the harmful residual effects of pesticides on your health and the hazards associated with them.
#4 Chilled Water Treatment
Spraying your plants with water having its temperature near to freezing early in the morning controls all existing strains of spider mites up to 50% except for the few mites resistant to temperatures even below freezing that's why rain has very effective control on mites during the hot and dry conditions. Prominent pests that are vigilantly reduced after rain are Twospotted spider mites, aphid, and thrips. Use a high-pressure fogger or mist sprayer to blow the undersides of plant leaves. This is the best spider mite spray that is the safest way to deter and keep them under the limits in the areas where temperatures are high with low relative humidity.
#5 Acaricides
Acaricides are a special class of selective pesticides that are used to kill only mites and ticks on plants and animals. They are also called miticides and broad-spectrum against a variety of mites. Miticides with a different mode of action are available online for edible and environmental plants. Select an acaricide that suits Cannabis plants and is recommended for use in your area. Avid 0.15EC, Forbid 4F Miticide, Floramite, Talstar Professional and TetraSan 5 WDG are among the list of powerful miticides. Desired quantities are added into hand-help mist sprayer to cover the entire plants thoroughly.
#6 Pyrethrin Pesticides
Pyrethrins are naturally occurring chemicals that are found in chrysanthemum flowers & some other naturally growing plants to have strong insecticidal properties. They are used to control a variety of pests including two-spotted spider mites on the Cannabis plants.
There is a range of pesticides that contain Pyrethrins as the active ingredient to control several sucking and chewing insects without having fears of their side effect on your cannabis plants and can be repeated frequently. Pyrethrins are the best organic spider mite killer on the cannabis plants.
#1 Riptide Waterbased Pyrethrin
#2 Bonide Pyrethrin Garden Insect Spray Conc
Riptide Waterbased Pyrethrin, Bonide Pyrethrin Garden Insect Spray Conc. Pint and STRYKER 100 INSECTICIDE contain Pyrethrin that can be sprayed on weed plants using a power spray.
#7 Spinosad (Organic)
Spinosad is chemical compounds derived from a naturally occurring soil bacterium (Saccharopolyspora spinosa) that kills spider mites on contact through paralyzing. Spinosad is organic and their uses in organic gardening are increasing rapidly due to environment-friendly reasons. There is a variety in selecting a Spinosad for an active foliar spray during infestations or to drench the product before the onset of winters for the spider mites preparing for hibernation. Conserve SC Insecticide, Naturalyte Insect control, and Monterey Garden insect spray are the products containing Spinosad for two-spotted spider mite control on the Cannabis plants using a hand-held sprayer.
#9 Diatomaceous Earth (DE)
DE is the best product to use at the end of a growing season when spider mites are preparing to overwinter in the soil. Just spread the layer of DE dust near the roots of the plants and relax. DE has small tiny pores that don't let mites come out once they are in. Spider mites are unable to molt and die of starvation. You can also spread a thin layer of DE around your plants during an active season to limit their movement to other cannabis plants. You can select among the variety of the products available on Amazon and Garden stores.
#10 Rubbing Alcohol (Isopropyl alcohol)
Mixing 1 part of rubbing alcohol with 4 parts of water and spraying plants in the evening provides excellent control on spider mites. Please don't mix any soap or adjuvant as there are chances of stress on plants after application. Apply thoroughly on the undersides of leaves to assure complete coverage using a mist sprayer if you have a limited number of plants. Rubbing Alcohol is readily available from the nearby pharmacy to make a desirable solution.
#11 Apple Cider Vinegar
Apple cider vinegar also works like rubbing alcohol to have the same effects on spider mites to cause them to die of starvation. Taking 1 part of vinegar to mix with 4 parts of water makes a fine solution to spray against spider mites using a hand-sprayer and can be repeated without any fears of residual effects. Works fine if you are growing a few plants in your garden. Vinegar is the best homemade spider mite killer that is readily available.
#12 Insecticidal Organic Sprays & Soaps
Insecticidal organic sprays and soaps contain salts of Fatty acid that weaken the chitin of the spider mites so that they are unable to move into the next growth stage and are killed. A fatty acid is considered safe for the organic gardening solution without any harm on the humans and environment that can be used if you are growing a small number of organic Cannabis.

Related to Insect Control Insecticide
| Top Sales | Product Link Related to Article | Price |
| --- | --- | --- |
| | Compare-N-Save Systemic Tree and Shrub Insect Drench - 75333, 1 Gallon | from $30.75 |
| | BioAdvanced 701810A Systemic Plant Fertilizer and Insecticide with Imidacloprid 12 Month Tree & Shrub Protect & Feed, 32… | from $22.98 |
| | Ortho Tree and Shrub Insect Control Granules, 3.5-Pound (Not Sold in NY, OR) | from $11.30 |
| | Ortho Insect Killer Tree & Shrub Concentrate, 16 oz. | from $25.00 |
| | Bonide (BND611) - Annual Tree and Shrub Insect Control, Insecticide/Pesticide Concentrate (1 gal.) | from $41.48 |
| | BioAdvanced 701525A Month Tree and Shrub Insect Control, 1 gal, Concentrate | from $108.26 |
| | BioAdvanced 701720A Science-Based Solutions No Spike Tree Care, 10 lb | from $49.97 |
| | Voluntary Purchasing Group Vpg Fertilome Gallon Tree & Shrub Systemic Insect Drench | from $46.97 |
| | Safari 20SG Systemic Insecticide with Dinotefuran | from $424.40 |
| | BioAdvanced 701700B 12-Month Shrub Protect & Feed Insect Killer and Tree Food, 4 lb, Granules | from $24.97 |
| | BioAdvanced 701615A Gal Tree and Shrub Control, 1 gallon, Concentrate | from $69.97 |
| | BioAdvanced 701910A 12-Month Shrub Protect & Feed Insect Killer and Tree Food, 10-Pound, Granules | from $49.97 |
| | Bonide Products 941 Pt Insect Systemic Spray home-pest-repellents, 16 Oz | from $19.79 |
| | Ragan And Massey 75334 015006 Compare N Save Systemic Tree and Shrub Drench, 2.5 Gallon | from $89.58 |
| | Safari 20SG Sprayable Systemic Insecticide - 12 ounce jug | from $149.99 |
| | BioAdvanced 701901 12-Month Shrub Protect & Feed Insect Killer and Tree Food, 32-Ounce, Concentrate | from $19.44 |
| | BioAdvanced 701900B 12-Month Shrub Protect & Feed Insect Killer and Tree Food, 4-Pound, Granules | from $24.97 |
| | Bonide (BND95349) - Insect Control Systemic Granules, 0.22% Imidacloprid Insecticide (4 lb.) | from $22.77 |
| | Bonide (BND609) - Annual Tree and Shrub Insect Control, Insecticide/Pesticide Concentrate (32 oz.) | from $14.40 |
| | BioAdvanced 701285B 3-in-1 Insect Disease & Mite Control Concentrate, 32 oz, White | from $15.97 |
| | Gordon's Zylam 32oz Liquid Systemic Insecticide 10% Dinotefuran | from $184.95 |
| | Bayer Crop Science 701515A Gallon Concentrate Insect Control | from $90.44 |
| | BioAdvanced 701915A 12 Month Tree and Shrub Feed Fertilizer with Insect Protection, 1-Gallon, Concentrate | from $69.97 |
| | Valent Safari 20SG 20 SG Insecticide witth 20% Dinotefuran 12 oz. bottle | from $127.95 |
| | BioAdvanced 701710 8-11-5 Fertilizer with Imidacloprid Plant Food Plus Insect Control Spikes, 10 | from $19.94 |
| | BioAdvanced 701520A Insect Killer, Insecticide for Fruit, Citrus and Vegetables Gardens, 32-Ounce, Concentrate | from $15.97 |
| | Monterey LG 6342 Once A Year Insect Control Concentrate Systemic Insecticide/Pesticide Treatment, 32 oz | from $19.99 |
| | Ortho Tree & Shrub Fruit Tree Spray, 16-Ounce | from $18.22 |
| | Bonide (BND952) - Insect Control Systemic Granules, 0.22% Imidacloprid Insecticide (1 lb.) | from $14.55 |
| | Pentra-Bark Penetrating Surfactant (16oz/Pint) | from $31.99 |
| | Orthene 97.4% Acephate 0.773lb Systemic Soluble Insecticde for Turf, Tree & Ornamentals | from $24.99 |
| | Ortho MAX Malathion Concentrate Insect Spray, 32-Ounce | from $16.43 |
| | Ortho Insect Mite & Disease 3-in-1 Ready-to-Use, 1 gal. | from $35.07 |
| | Voluntary Purchasing Group Vpg Fertilome 32 Ounce Concentrate Tree & Shrub Systemic Insect Drench, 32 oz | from $19.28 |
| | VivaGrow Pentra-Bark Penetrating Surfactant (4oz) | from $13.79 |
| | Miracle-Gro Shake 'N Feed Flowering Trees and Shrubs Plant Food, 8 lbs | from $17.40 |
| | BioAdvanced 043929293566 Bayer Advanced 701110A All in One Rose and Flower Care Granules, 4-Pou, 4-Pound | from $18.97 |
| | Merit Granules Insecticide 30 LB Bag BA1063 | from $95.75 |
| | Mallet 75 WSP Imidacloprid 75% Makes 1200 Gallons 1 pack contains 4 x 1.6oz Controls White Fly (Gen Merit) | from $38.49 |
| | 3.5 lb. Tree, Shrub and Evergreen Plant Food-Vigoro-124260 (1 Pack) | from $7.60 |
| | Scotts 200910 Evergreen Flowering Tree & Shrub Continuous Release Plant Food, 3-Pound | from $7.99 |
| | Merit 0.5 Granular Systemic Insect Control - 30 Pound Bag | from $54.95 |
| | Spectracide Tree and Shrub Insect Spray, 32 Fluid Ounce | from $14.87 |
Comparison of different ways to kill two-spotted spider mites:
Although methods described here to kill two-spotted spider mites are either biological, cultural and organic or using acaricides, Pyrethrin and Spinosad with low toxicity on the humans and environment having minimum residual effects.
Acaricides are always from the pesticide source that may be synthetic or artificially produced chemicals to possess more toxicity for killing Spider mites and leave more residual effects on the marijuana plants grown for the medicinal purposes so it is always advisable to stick to the biological, Cultural and Organic practices to kill two-spotted spider mites and apply any of the appropriate methods on the first appearance of these pests on your weed plants.
Let's see how to get rid of spider mites successfully using different products, dosages, mixing procedures, spraying techniques and appropriate spraying time;