If you are very familiar with your cannabis, you will know that selecting the appropriate type of cannabis to consume can be such an arduous task. That's why I'm creating this guide. If you have not read the first post in this series, I strongly advise you read it before moving on to this one. You will want to grow the right Sativa strain perfect for your taste; whether you desire creativity, Focus, medicinal properties, energy, or you want to experience the excellent high, there is a Sativa strain just for you.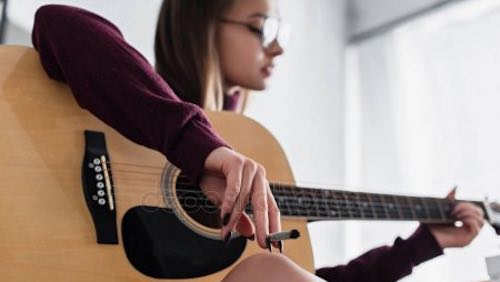 Sativa strains are dominant taller cannabis plants with a more elongated growth pattern; it also produces longer buds. Sativa is also known for its more uplifting effect. Sativa plants are known to reach heights of 2.0 – 4 m, if the weather is very favorable, they can reach as high as 5- 6 m. Also, Sativa strain is considerably affected by the environmental climate in which they grow. If you chose to grow this lush green weed in a warm environment the color of the plant will become somewhat reddish, on the flip side, if you grow the dense green strain in a much colder climate, your Sativa plant could have the colors of purple hues, or even purple depending on other varying factors
Contrary to Indica, Sativa leads to the trigger for the release dopamine, giving you an elated feeling, often this feeling is associated with creativity, energy, and Focus.
We'll be looking at particular strains that help achieve the state exclusively.
Top 10 the Best Sativa Strains 2020
Best sativa strain for Focus
Sativa strains is usually associated with calmness and relaxation. The image a lot of people paint when thinking about smoking the green herb having a laid back, red-eye, and having phlegmatic nature (not talking much). While there are several strains of Sativa that give this calm demeanor, there are also strains that provide the total opposite. So many Sativa strains can get you laser-focused, energetic and make you cognitively high to concentrate better.
These Sativa strains are suitable if you want to sit down and get the job done, write, paint, read, or code. A lot of athletes and sports individuals also make use of these strains before every workout session to boost alertness and even enhance performance. Here are a couple of examples
#1 Green Crack
Originally called the Cush. Snoop Dogg renamed it as the Green Crack for its stimulating effects. The strain is known for its energetic cerebral high. An active replica of the strain, with the same phenotype, is the Indica Afghani strain. The Green Crack is perfect if you want to combat fatigue and build long-lasting energy that will get you through your seemingly stuck task. The Green Crack, as you can imagine, possesses a relatively high percentage of THC, 20 -24%. Not appropriate for new smokers, especially if you are starting. Getting too over-indulged with this strain if you have an anxiety disorder or paranoia is not advised, because it is known to elevate the symptoms.
#2 Herlequin
You have got a ton of things to do, and you need help staying focused, the Harlequin strain is the perfect go-to strain. The strain is predominantly Sativa with a subtle percent of indica (25%), and a relatively low THC content. The Herlequin is a top pick in the medical marijuana space. It is known to give relief to a plethora of health conditions. Used by patients as an anti-inflammatory agent, pain killer, stress relief, and it is well suited for disorders such as depression and anxiety.
The high from the strain in stealth yet elevating, leaving you feeling calm and relax. Smokers of this strains have confessed to feeling focused throughout the day after a moderate dose.
Best Sativa strain for creativity
We all have that moment in our lives when we feel uninspired. Want to finish a painting, design, or create a music track. Creativity is a function of the brain, and the brain is made up of chemicals, luckily, those chemicals can be influenced. Sativa strain has been known for its medicinal purpose. Also, these strains can help spike creativity and create innovative ideas. Want to overcome writer's block or compose that melodic masterpiece? Try any of the strains below to help you achieve your goal.
#3 Sage N sour
Just like its name represents; Sage N Sour's gives a high with a concise blend of its parent's traits. Giving a surge of vivacity that radiates through your body, living you feeling free. And then, the Afghani sage kicks in to keep the excess energy in check, hence the name Sage N sour; giving you that focus while letting your creative juice flow without any distraction.
#4 Cashmere
Cashmere is quite the weed. It starts by delivering a soothing, euphoric surge initially, it then follows the feeling with a gentle, relaxed feel. If you want to get physical, like workout and go mountain climbing, smoking the cashmere before the activity will be a drainer sooner than you think.
#5 Citral Glue
Most recently shot into popularity. The Citral Glue is famous its Daytime effect; its ability to help you finish anything you start is just remarkable. If what you need is the right Focus to get the job done, then the Citral Glue is the perfect pick. An ideal combination of active cognition, emotional relaxation, and subdued pain management makes the Cital Glue perfect for your late morning or early afternoons. It can also make for a pleasant evening smoke or an after-work frenzy.
#6 Super Silver Haze
A distinct strain. The Super Silver Haze can liken to the old Haze strain. However, the high derived from Super Silver Haze still leaves you feeling calm and relaxed. Known to cause a bit of cottonmouth, the strain is still active if you want to spike your daytime creativity. Also, the strain is known to have other medical benefits such as alleviating tiredness, stress disorders, apathy, and an eating disorder.
Best Sativa strain for energy
Unlike many beliefs, using Cannabis strains will not inevitably lead to laziness and a calm demeanour. Sativa strains are also known to boost energy and promote drive.
The science behind how Sativa boosts energy and positive drive is linked with the CB-1 and CB-2 cannabinoid receptors located in the brain. These receptors are, in turn, connected with the body's dopamine levels. When the dopamine levels in the body peaks, a feeling of pleasure or reward is often associated.
Below are some strains that help boost energy.
#7 Durban Poison
A lush weed with a sweet scent of mint and pine. This strain gives a sour citrus taste. The Durban Poison makes for the perfect exhilarating feeling and sudden spells of energy, living you with a clear mind. Like all lush saliva's, this strain should be avoided if you have occasional episodes of anxiety
#8 Jack Herer
Gaining immense popularity. Jack Herer was named after the famous marijuana activist and bestselling author of the book "The Emperor Wears No Clothes." The strain was created by combining the Northern Lights #5, Haze Hybrid and Shiva Skunk. In creating the Hybrid, it was hoped that the new Hybrid would give an elevated feeling often associated with Sativa and substantial resin production associated with Indica. Over time, variations of Jack Herer have been created, but all still possess the unique physical attributes and effects of the novel breed.
#9 Lemonade
Lemonade is a hybrid strain created by the crossing of Blue Dream and Tahoe. This Sativa strain is one of our close favorites and is a perfect representation of Hybrid and Sativa. The strain offers an energic euphoric effect, also stimulating cognitive mental elation. Perfect if you want to counter the effect of nausea and anxiety. The strain has a robust bitter-sweet lemonade aroma and a pinch lemon which makes for a clear representation of the pressure uplifting effect.
Best Sativa Autoflower
If you're a novice grower, or you are a busy person and don't have time to care for your weed's properly, chances are you need a Sativa strain that Autoflowers. An auto-flowering Sativa strain is one which flower automatically on its own. In contrast to waiting for a specific light timing or lighting cycle. Autoflower strain start to flower on their own under a very vegetative period, often between 2 to 4 weeks. Autoflowering Sativa strains were discovered when breeders crossed Sativa from the Cannabis Ruderalis, a subspecies of cannabis known for its Autoflowering traits.
There are a ton of reasons why you should consider Autoflowering Sativa strain. Below are some reasons.
Grown Outdoors, auto-flowering Sativa start producing buds irrespective of the number of sunlight it receives, making it perfect if you don't have adequate sunlight available for your weeds to bask or if you trying to achieve several harvests in a season.
Still in respect to indoor growing. Autoflowering Sativa strains have a short, slow growth pattern, perfect if you want to grow your strains within a closet or outdoors far from prying eyes of your neighbours.
If you choose to grow your sativa indoors, Autoflowering sativa strains will conveniently allow you grow your weeds from start to maturation, completing its lifecycle under 3 months.
Autoflowering plants that receive more than 12 hours of sunlight a day create bigger buds in less time than when compared with regular cannabis plants.
Here are some Autoflowering strains you can consider:
#10 LITTLE DWARF auto-flowering
Just as its name implies, the little dwarf is a slow grower. A perfect companion to Sativa growers who don't want anyone to know what's up in their gardens. The strain is as you imagined, a short statured shrub. This green can reach a height of 35 – 80 cm under 50 to 60 days. However, this should not be a ticket for you to underestimate this green, its yield is well over impressive. Its auto-flowering nature and manageable size makes the little dwarf newbie-friendly and is perfect if you're growing your first garden pot. Little dwarf boosts of 14% THC and indoor yields can reach a high of 200 to 260g/m2, while if you decide to take it outside you can achieve returns of 45 to 90g/ individual plant. Little dwarf gives off a pleasant aroma, with a touch of spiciness. The high from this green can spike creativity and leave you feeling content and joyous.
#11 AMNESIA HAZE XL auto-flowering
The amnesia Haze XL auto-flowering is a hybrid of popular strains, the Amnesia Haze Xl and the Cannabis Ruderalis. It's made for a perfect alternative for growers who want a different variety of Amnesia Haze Xl that is flexible to grow and has auto-flowering capabilities. This green has a growth cycle of 65 to 90 days. Grown indoors, you should expect the green to reach heights of 55 to 90cm, with a lush yield of around 355 to 45 g/m2. On the other hand, if you choose to grow this green outside, you should expect the green to reach heights of around 95 to 130cm and a startling yield of between 130 to 180g/plant. The Amnesia Haze Autoflowering is perfect for daytime smokers, leaving you feeling energetic and alert. With a decent 16% of THC, this strain gives off a lemony citrus taste and gratifying demeanour.
Best Sativa Hybrids
A Sativa hybrid is a cannabis plant that is created by combining the desired physical characteristics of particular parent Sativa or indica strain to create a more adapting Sativa or more yielding Sativa strain. Sometimes, its resistance to a specific disease or strong scent can be the reason for crossing the parent plants. Sativa hybrids are derived from crossing two or more Sativa or indica strain with the hope of getting a better-desired strain, one possessing both qualities as its parent strain. A hybrid becomes a mix of these two or more sativa's or indica.
#12 Mother's Helper – Hybrid
A prevalent strain, known for its medicinal properties. Mother's Help is Not a pure Sativa strain, but a mixture of Sativa and indica in the ratio 1:1. The strain is used to treat multiple medical ailments, but it is notably used to treat patients with ADD/ADHD. With Mother's Help, Moderation is essential. Getting too indulged can heighten spells of anxiety and leave you feeling nervous. But consumed inappropriately, this unique strain can effectively increase Focus and provoke inspiration.
Final thoughts
We have generally looked at Sativa strains for specific purposes, also highlighting some best strains out there. While I suggest you go and explore, I will need to emphasize the need for caution, so you don't overindulge. Try these strains out in fair moderation and feel the perfect high you have always yarned.