In every article we are taking a closer look at a seed marijuana, cbd and 420 seed bank. This time; I49. Lets start with some reviews from seeds that ordered:)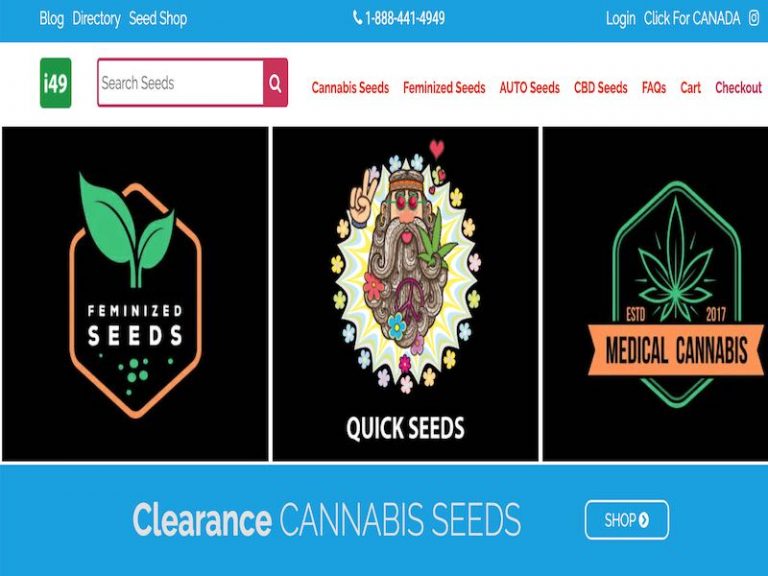 Beware of Worldwide Shipping on Stay At Home
99% of packages ship from the USA
I49 Canadian branch has been shut down, check best canadian seed banks
Germination guaranteed
10% off coupon: 420BIGBUDDY $15 off coupon for sale items: 420BBSALE
Customer service team available 5 days a week during business hours on PST
Online via email 24/7

[email protected]

is connected to a Support Team and each email turns into a ticket. All tickets wil be reply.
https://i49.net/contact-us/ – this also creates a ticket
1-888-441-4949 – hours vary and effected by Stay at Home order in California
If clients have a germination issue they need to fill out this form https://i49.net/gr-form/
Check i49.net reviews via Trust Pilot
While COVID-19 procedures has reduced their score, overall you can see that customers are satisfied.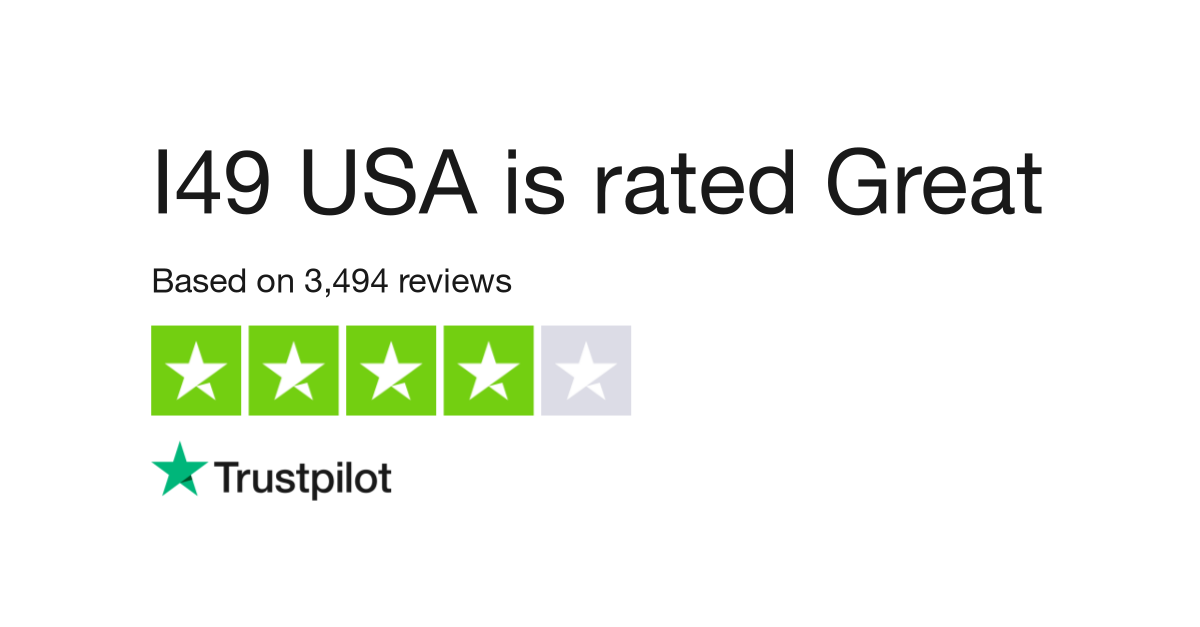 i49.net are located in San Diego and Oklahoma and ship 99% of packages from the USA in 2020.
i49.net ship all orders in about 2 weeks from date of payment. Payment accept ACH, ECheck, Zelle, Gpay, Digital Currency, Cash, Money Order, Checks and sometimes Paypal. You can use credit card for an extra fee via a gift card program.
The seeds come with a germination guarantee where they replace seeds that don't germinate provided the client uses preferred method.
They also have a customer service team available 5 days a week during business hours on PST and online via email 24/7.
The packages are discreet and guaranteed NEVER share your info with anyone EVER.
#1 Top 5 Strains in Fem (i49.net USA Reviews)
#2 Top 5 Strains in Auto (i49.net USA Reviews)
#3 Top 4 Strains in Regular (i49.net USA Reviews)
What makes I49 such a popular option?
They have 7+ years of experience in the cannabis culture. It is a reliable partner and they focus on one product with a deep range. They do not recommend using fake names for this service. They do not take responsibility for people who use fake names, mix up orders and then try to get free products.
At I49 they are very strict in what they do; this is also a reason for us to highly recommend I49. Using a fake name is common in the online cannabis and CBD oil business because people do not want to take the risk of getting into trouble. But you can never be troubled; the sender will send the package; no one else. If you use a fake name; they again, will not take responsibility.
Price & Quality (I49)
Sharp prices and the best quality. If we compare their prices with other seed suppliers they have market conform prices. They have not much sale seeds, but now and then they offer some deals. They have prices that are some times 2 times cheaper then seed suppliers which sell with a 30% discount. The price perception of I49 is very good. The variety is also nice. Because their price is already very compatible, we suggest comparing them with other seed banks. You will note that their packages are actually very affordable.
I49 offers bonus seeds and this will be give to you depending on the order quantity. When you spend for example a $100 you will get 2 bonus seeds for free (for money orders). For buying with Bitcoin you even get 3 bonus seeds and wire transfer also 3 bonus seeds.
They have cannabis seeds, CBD seeds, feminized seeds and AUTO seeds. The quality is very high because they focus on one product group; seeds. A lot of other seed suppliers offer any product they can get their hands on. Like growing lamps, oils and even weed butter. I49 only focuses on the seeds. They also highly recommend you that after an order, you can still plant your seeds up to three years after. This is also something which is beneficial to most people who want to order.
They have fast growing seeds; which will pop out a solid weed plant in a matter of days. They have feminized seeds; which also ship world wide and are of great quality. I49 has a policy of destroying seeds which are in stock for longer than the period they should be. This is also a major issue with other seed suppliers; they hold the seeds too long and become insolvent. The best are medical cannabis; this is really helpful for people with pain, sleeping disorders or even cancer.
Payment options (I49)
We have ordered all i49 seeds with the different payment methods. They are very generous in providing information about the payment. If you transfer the money by wire transfer for example they will inform you as soon as the money has reached their office. Bitcoin is done within a few minutes and they are very discrete with credit card information. The accepted options for payments are cash, money orders, credit cards, PayPal, coins and wire transfers.
Shipping & return policy of I49
I49 ships around the globe. Customers from the USA and Canada can even order directly from the website of i49. Again; the policy of I49 is strict; they prefer speaking people on the phone but accept people from anywhere. $30 for shipping, handling and even insurance is included. This will sure you; your order will be brought on time and to the correct address.  This is quite expensive; but remember that these products are shipped by I49 and they are also responsible for the content. The success rate from your order arriving on time and at the right place is high.
I49 carefully takes care of their shipment procedure. I49 has reliable shipment partners which have been working together for several years. Again their shipment policy is not cheap; but they do get the job done; with a very low rate of failed shipments.
They do not offer refunds. They only take final orders and confirmations. Be sure about what you offer; if you want to change something it is hard but doable. They will again, not assure any returns on your order.
I49 conclusion
Summarizing I49 we can say the following. They have great customer service and high quality products. They provide only seeds, no CBD-oils. The life time of their seeds is very high; they created seeds which last 2.5-3 years after your order. They have a wide range of seeds and a great stock on hand. Payment options are almost everything; we did 10 trail orders and no order was rejected. They have high shipping costs $30 per shipment. But the shipment procedure is discrete and of high quality. They do not offer refunds, but we think this is no problem because not 1 reliable supplier of weed products we know does this.
We gave them a solid rating of 4.8 stars out of 5. As 420BigBud we have almost a decade of experience with seeds, CBD-oils, hemp, growing and guidance. This is why we only allow the best seed suppliers on our website. I49.net is one of them.
The contact information
The contact information of I49: [email protected] or call them at 1-888-441-4949.
[email protected] is connected to a Support Team and each email turns into a ticket. All tickets wil be reply.
https://i49.net/contact-us/ – this also creates a ticket
1-888-441-4949 – hours vary and effected by Stay at Home order in California
If clients have a germination issue they need to fill out this form https://i49.net/gr-form/