As legalization widens, more and more people are getting an interest in growing their own cannabis at home. Whilst it is not brain surgery, it does require some learning. Fortunately, there are now more and more stores popping up where you can get what you need along with some face to face advice on the best growing methods for healthy plant growth and big yields. Check out our 'seed stores near me' tool below to find great stores to buy seeds near you.

In this post, we take a look at some of the best US states to grow cannabis and some of our favorite cannabis strains that you will love to sample whether you're a beginner to home growing or an experienced connoisseur.
Where is it best to grow cannabis in the US?
Whilst these days, many people can simply pop to their local dispensary to buy some top quality marijuana, for some this could be miles away and be too expensive. Others still might simply like the idea of getting their hands dirty and learning how to grow their favorite weed for maximum control over its flavor. This answer can be broken down into 2 major component parts, namely:
Where are the best places to grow weed for legal reasons?
Where are the best places to grow cannabis in terms of climate?
Where is it legal to grow cannabis in the USA?
Currently, most US states have legalized some form of cannabis use and home cultivation. However, in many cases, this is for medical use only and requires documentary evidence. In at least 10 states recreational use has been legalized and in more than 10 others cannabis has been decriminalized. So before you start growing your own, it's always a good idea to check the legality of doing it in your particular area (see here). Even if the legality doesn't bother you personally, if it is legal, this will give you the option to grow outdoors or use a bigger grow space if you'd prefer to.
Where is the best climate to grow cannabis in the USA?
Way out in front in terms of the best climatic conditions in the states where it is legal to grow marijuana the US is the consistently warm and sunny California (make sure to check the weight amount you are legally allowed to grow). Nevada also fits this double bill of suitability. Oregon too has great conditions, although they change more, marijuana plants are able to deal with the slight fluctuation. In fact, Tennessee and Kentucky probably have the best climatic conditions, but weed grown there is currently done so illegally.
Washington and Michigan have good climates and legislation for cannabis growth, but you will have a bit more rain to contend with which weed plants don't love that much. Massachusetts is a great place to grow weed and was the first state east of the Mississippi River that moved to legalize recreational cannabis. However, it gets cold in winter so year-round growth won't be possible (outdoors at least).
What are the best indoor and outdoor cannabis strains?
With so many cannabis strains out there, it's hard to know where to start sometimes. Here are five of our favorite indoor and outdoor cannabis strains to get you started.
#1 Best Outdoor Cannabis Strain in Warm Climates: Girl Scout Cookies Feminized Seeds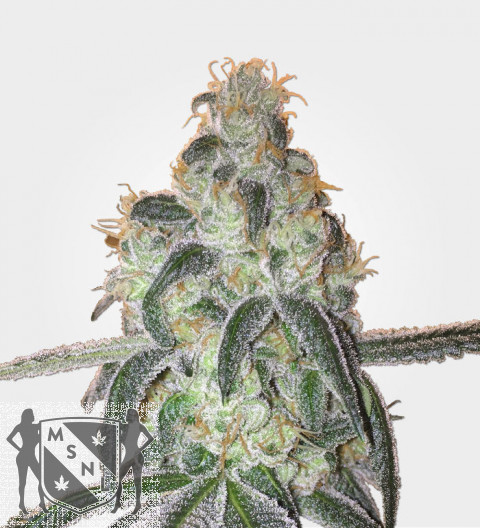 If you're fortunate enough to live in the ideal climate California has to offer or another similarly warm and sunny state, then these seeds will thrive in your outdoor environment. Born in Northern California, this strain is full of flavors of spice and chocolate as well as having a deep and skunky aroma. This Indica dominant strain has also built up quite a reputation for itself thanks to its high THC levels of up to 24%.
The other major benefits of these seeds are that: they flower in just 8 or 9 weeks; they grow well in most climates; the stone is cerebral and comes on quickly and will get you reaching for the snacks; they also grow well in hydroponic setups so can be grown indoors if you don't have a suitable outdoor space, and; they have higher yields when given a longer vegetation phase. The downside of these seeds is that they are very pricey.
#Girl_Scout_Cookies #Cannabis_Seeds #Hash #THC #Outdoor_Seeds
#2 Best Outdoor Cannabis Strain in Cold Climates: Annapurna Super Auto Feminised Seeds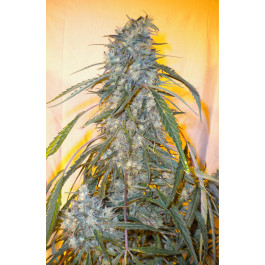 If you are not so blessed with continual summers but have decent levels of sunshine then these seeds would be a good choice. Derived from cannabis plants grown in the Himalayas, they are used to growing at altitude so can cope with a fluctuation in temperature between warm in the days and very cold in the nights. This strain is 80% Sativa and can grow to an astonishing 2.5 meters tall so you will want to check your state laws as this cannot really be grown discretely.
Other benefits of these seeds are that: they produce high yielding auto flowering plants; the plants produced are highly resinous making these great plants for hash making, indeed some of the world's best hash is grown in the Himalayas; they have a strong but not overbearing 18% THC level and a decent 0.8% CBD content, and; the stone is uplifting  and joyous. The downside of these seeds is that they take closer to 14-weeks to flower so you'll have to be patient.
#Cannabis #Weed_Seeds #Annapurna #Himalayan_Hash #Sativa_Seeds
#3 Best Indoor Auto flowering Cannabis Seeds for THC: Auto Tutankhamon Feminized Seeds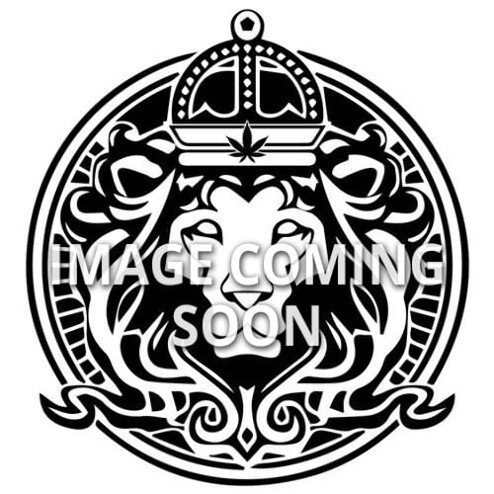 When you are not graced with a huge outdoor space or want to grow a bit more surreptitiously, the strains which grow to enormous heights are not going to be suitable. Fortunately, these great seeds produce plants that won't grow beyond a little over 1 meter tall but still produce a decent amount of vegetation along with hefty colas that mean they won't let you down in terms of yields.
Other great things about these seeds are that: they are auto flowering so they are easy to grow for beginners, especially indoors; they grow and flower fast and will be ready in around 9 weeks for harvest; they are high in THC content; they taste fruity and stink of skunk; , and; they are suitable for cloning. The downside of these seeds is that outdoors they struggle with insects, fungus, and mold and have trouble dealing with humidity.
#Marijuana_Seeds #Tutankhamon #Fast_Flowering_Cannabis #Autoflower #THC
#4 Best Indoor Auto flowering Cannabis Seeds for CBD: CBD Auto Cheese Feminized Marijuana Seeds
If you are looking to grow weed with a high level of CBD and only have an indoor grow space, then these seeds will be great for you so long as you like a mellow high. These seeds have 8% THC and CBD, so unlike some strains with a high CBD content, you will notice the THC. Perhaps atypically, this strain is actually originally from Europe and has a calming and relaxing effect for both the body and the mind. It's pretty good for the soul too.
Other good things about these sees are that: the high CBD is good for people suffering from chronic pain, anxiety, depression and also a great anti-inflammatory;  they produce bigger yields indoor than out; they are easy to grow for beginners as they are auto flowering, and; they have good germination rates. The downside of these seeds is that if you are looking just for CBD content for medicinal use and don't want THC, this won't be the plant for you.
#Auto flowering_Seeds #Feminized_Seeds #Auto_Cheese #CBD #Mellow_Highs
#5 Best Cannabis Seeds for Indoor or Outdoor:  Grandaddy Purps Feminized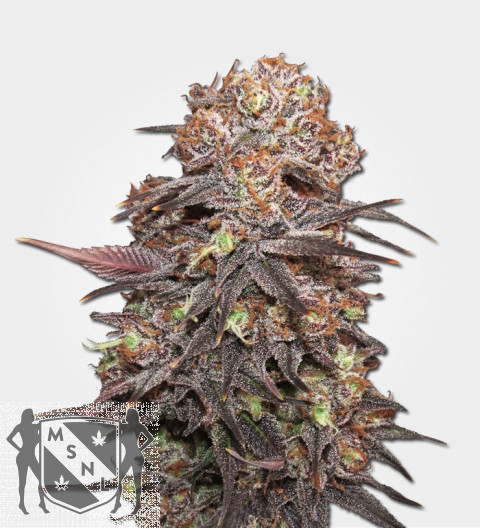 If you're looking to try your hand at both indoor and outdoor growth and want to test out how strains react differently in these environments, then these seeds would be a good choice. They are also a great choice for those who love flavorsome weed as this particular strain has shot up in popularity in recent years mostly as a result of its distinct berry and marshmallow aromas. Be warned though, you'll need to be ready for a strong stoning with this weed.
Other great things about these seeds are that: they flower within 9 weeks, but unlike the others on this list are not auto flowering which is good for those wanting to get better at growing particular strains; they produce bigger yields than auto flowering strains, and; they are covered in THC crystals so you can make nice hash or edibles from the foliage which is abundant. The downside of these seeds is that the heavy stones is not suitable for everyone.
#Grandaddy_Purps_Seeds #Cannabis_Seeds #Seeds #Getting_Stoned #Yields
Conclusion
So there you have it, 5 of our favorite indoor and outdoor strains to kick you off with growing no matter what grow space and experience you have. Don't forget to check out our 'Where to buy seeds near me' tool above and to go have a chat in person with some experienced growers who can help get you started with some top tips for cannabis growers.