Jordan of the Island Seeds Review 2023: Great Canada Breeder & Seed Bank Who Sow Amazing Cannabis Seeds
The newbies often face issues at the first planting due to the several decisions they take based on the reviews hurriedly. Planting needs passion and typically a bit more attention and care if you're growing for the first time.
With this Canadian Seed Bank – Jordan of the Island Seeds, newbies can safely control their crops. We have purchased seeds from this seed bank many times, and found this seed bank to be reliable and that they have very unique cannabis strains.
But at the same time, we also realize that this bank has many problems that need to be improved. Here is our review of this seed bank, based on real experience.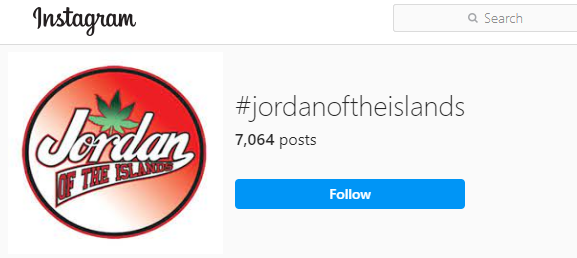 About Jordan of the Island Seeds
Jordan of the Island Seeds (JOTI) is a breeder and seed bank based in BC Canada. They have been around for a long time on the market and have received a lot of attention from the Canadian cannabis community.
The Jordan of the Islands is also a group of plant breeders who are busy refining and developing new cannabis genetics for the last 28 years in Vancouver Island, British Columbia, Canada.
The cannabis breeders enjoy a very favorable climate for planting, developing, and crossing multiple characteristics strains after selecting superior characteristics that marijuana users prefer.
That's the reason that Jordan of the Islands is behind several cannabis cultivars that you often see in multiple catalogs presented by different Seedbanks.
Moreover, Jordan of the Islands Seeds has the most experienced breeder in British Columbia with a legendary marijuana strain Jordan of the Island God Bud that sells through many Canadian seed banks to everywhere in the world.
I would like to highlight one thing that I am writing Jordan of the Islands review as a plant breeder, not a user since I am away and Cannabis Indica grows wild at the location where I live.
A breeder is always supposed to alter plants' genetics according to the users' demand and that's what cannabis breeders are doing at Jordan of the Islands for cannabis lovers. The breeders, technical, and advisory staff at Jordan of the Islands is super cooperative and guidelines are superb for the hobbyist and professional cannabis growers.
Often, their strains are award-winning for both flavor and yield potentials. British Columbia Fall Harvest Cups, Cannabis cups, The Karma Cup, and Tokers Bowl highlight their outstanding efforts behind these superior genetics.
It can also be said that JOTI is a veteran seed bank in the cannabis industry as JOTI has been in business since 1992. Since then, JOTI has built its business aim at the enthusiasts who need it. connoisseurs and medical patients.
The climate and conditions on Vancouver Island are perfect for growing cannabis strains. That is what makes JOTI possess a wide range of unique and top quality cannabis strains for the past 20 years.
JOTI offers the market only the most powerful cannabis strains with top quality and taste. Their cannabis strains are distributed in many seed banks around the world.
A lot of cannabis connoisseurs only trust JOTI seeds for their crops because they are really good. All in all, you can completely trust the quality and taste of JOTI-sourced cannabis strains.
Is Jordan of the Island Seeds Legit?
Absolutely yes! They are a reputable breeder and seed bank that any grower can trust. JOTI is also a reputable and responsible seed distributor for dozens of other seed banks globally.
They have been with the cannabis industry for decades and therefore know enough about what their clients need and want. JOTI's seasoned professionals have always put their passion and effort into the creation of cannabis strains.
Customers who have purchased JOTI seeds have been mostly satisfied with the taste, incredibly sticky and resinous buds of their cannabis strains. We also purchased seeds from JOTI and fully agree with them on this.
You can also ask questions on Canadian or international cannabis forums to gather more customer opinions on JOTI cannabis strains. They have a lot of reviews on the forums, both positive and negative. From there you will have more material about Jordan of the Island Seeds.
But no matter what, JOTI is reputable and safe. They are worth your time to learn, trust investment as well as budget.
Jordan of the Island Seeds Review 2023
Now it's time for us to move on to the main item. As we mentioned above, we will review JOTI based on our own experiences buying seeds from them.
Overall, JOTI is not a perfect breeder and seed bank. They also have many points to overcome and also many big pluses.
Below is our review of JOTI and we will break it down into sections for your ease of understanding. But first, we will give a general assessment of JOTI, be more precise, their pros and cons.
Pros
Top-notch cannabis seeds quality
Best cannabis genetics
Best growing conditions imaginable
Won Best Indica in the Cannabis Cup
Great flavourful, aromatic and potent cannabis seed strains
Worldwide discreet shipping via Seed City
Available at the lowest prices online
Cons
Old, outdated website interface
Transport and sell seeds through intermediaries
Service lacks personalization
The above is our general reviews of JOTI and these reviews are based entirely on what we have experienced in real life. These reviews may disagree with some other individuals, but please understand for us as this is what we felt when purchasing JOTI seeds.
And below are more detailed reviews of JOTI, we will also provide some additional information about them. Please take a moment to learn about JOTI through our review, I'm below.
Cannabis Seeds Quality & Selection
Marijuana strains from JOTI are grown in some of the best conditions to grow and breed the finest, rarest cannabis strains in the world.
JOTI is proud to produce cannabis strains with high germination rates and hardy insect-resistant strains. This reputable breeder brings to market only the best tasting, most impressive, and most powerful cannabis strains they can produce.
JOTI is actually very popular on the west coast of Canada and they have a certain reputation in the Canadian cannabis community. They provide cannabis seeds from decades ago to the Canadian cannabis community and surrounding areas.
Besides, JOTI also owns a quite diverse collection of cannabis strains. Growers and seed banks will find cup-winning strains as well as some special and rare strains on the cannabis market.
There are feminized cannabis seeds and regular seeds available. This diversity also manifests in the fact that they have strains that are suitable for new growers, cannabis connoisseurs and also those aiming for medical marijuana.
Some of JOTI's famous cannabis strains include God Bud, Blue Afghani, God's OG Kush and the cream of the crop Ambrosia. We have already purchased these seeds and we have all had a good experience with them.
We did not find any seeds that were impossible or difficult to germinate. The seeds germinate well and produce quality buds, filled with spicy and very sticky resin.
Overall, we appreciate the quality and collection of JOTI seeds. JOTI's cannabis experts all have a passion and drive to grow the cannabis plant, in a more positive direction, and we appreciate that.
Cannabis Seeds Price & Payments
We assess that the price of seeds that JOTI provides to customers is quite cheap. Of course here is cheap compared to the quality of the seed and what you get.
On average a pack of 12 seeds will cost $60.00, they also offer larger packs at a more discounted price. This price is cheap compared to the quality of the seeds, and you will save a lot of money if you buy seeds in bulk.
We also appreciate JOTI's efforts in providing its services and seeds to international guests. However, they still have weaknesses that need to be overcome, which are payment methods.
JOTI largely supplies its seeds to other seed banks, and customers can purchase JOTI seeds through these intermediaries. However, the era of strong development of e-commerce forced them to change the way they operate.
JOTI has overcome and developed to follow the current trend. They have started shipping their own seeds without going through any intermediary banks. However, this step of change still has many limitations and they need more effort.
They accept E-Transfer Payment and Bitcoin Payment. They only accept payment via these two methods and that is a disadvantage for international customers.
And you should note that E-Transfer Payment only applies to Canadian bank accounts. Customers just need to send them "certapay" or email transfer to pay for their order.
If you are a new customer buying seeds at JOTI and are having trouble with the payment steps, do not worry because it is very simple to do. First, you need to complete the checkout on the JOTI website, then check the order confirmation email from them.
Next, you need to log in to your own Online Banking account and enter the email of JOTI [email protected] as the recipient to transfer the email. And you will see the security question "What is your favorite color?", the correct answer is "purple".
Finally, what you need to do is enter your order number in the previous confirmation email into the "message" area of ​​the online bank transfer. This payment method may take some time, but it is very safe and secure.
If the customer wants to save time, the payment method with Bitcoin is the right alternative. This method is also very useful for international customers when making payments.
Shipping & Return Policy
As we mentioned earlier, JOTI back in the day didn't focus on developing direct-to-customer deliveries but instead worked through intermediary distributors. That is why JOTI does not build an optimal shipping system as well as return policies.
Therefore, customers will feel that JOTI's shipping service lacks many things. We also find shipping service is not JOTI's strong point and they need more to fix.
But at the same time, we also appreciate JOTI's innovation efforts. They have slowly shifted from being a breeder to a trending seed bank and this is a positive change.
JOTI has limited access to customers through intermediaries such as seed banks and seed distributors. Instead, JOTI ships seeds all over the world, ensuring that the seeds reach their customers.
They will pack and ship the seeds discreetly to all customers in countries around the world. International shipping is $5 and we consider this a fair price for discreet shipping.
JOTI guarantees that you will receive your seeds safely, nor do they mention anything related to cannabis or sender on the order.
Customer Service
While very pleased with the quality of JOTI's seeds, their customer service was something that brought our satisfaction down. Despite being an established breeder, JOTI lacks the professionalism required with customer service.
If there are any questions, customers can only contact JOTI through their email at [email protected]. They do not provide additional phone numbers or any chat boxes for customers to contact directly.
Although JOTI has Instagram and Twitter, they do not interact much with customers, and of course, customers cannot answer their questions through these social networking sites.
If you want to change for the better, JOTI should really focus on customer service. A lot of seed banks come from great customer services like Seedsman or  IloveGrowingMarijuana. If JOTI improves its service quality well, it will become much stronger.
Website & Promotions
We also did not appreciate the look and layout of JOTI's website. Their website is pretty bad and flawed a lot. Once you visit their website, you will find it very simple and somewhat outdated.
That was our first impression of jordanoftheislands.ca and we didn't find much information on their website either. This site contains only some basic information including JOTI's collection, their favorite and popular strains.
Besides, you will also find the official list of JOTI resellers on their website. Vancouverseedbank.ca, Seedcity.com, Herbiesheadshop.com, Pickandmixseeds.com, Seedsupreme.com, Sensibleseeds.com are some of JOTI's resellers.
Their list of resellers goes beyond that. Customers should refer to this list to know where is the most prestigious and closest place to buy JOTI's seeds.
Regarding promotions, JOTI really does not launch many incentive programs for customers. And the only offer they have right now is 12 free seeds with every order.
Hopefully in the future JOTI develops more about its service so that customers can experience the best when buying seeds.
Some famous cannabis strains of Jordan of the Island Seeds (Must try)
Jordan of the Islands Purple Kush is primarily an Indica strain with high narcotic effects that keeps you high for hours. The majority of Kush strains are with purple buds that usually grow more than one meter tall with the same spread.
The yield potential is always excellent and they could flower between 45-55 days provided they get the best growing conditions. The growers enjoy its inhale-able thick smoke with superior taste.
Jordan of the Islands Black Garlic emerges as a cross of Blackberry Kush with Garlic Breath. It is a medium stature bush that speedily gains weight near maturity.
It's very easy to grow and care for and could flower in only 55 days provided it cultivates indoors, otherwise, it could take longer and start flowering in late September or early October. Its spread also nears its height so it is better to train mildly during vegetative growth.
Jordan of the Island autoflowering strains is Afghani Magnum Auto that was recently released as a result of a cross between Budha and Indica strains from Afghanistan. This autoflowering marijuana bush is outdoor growing where it could flower in 70 days or delayed flowering could achieve in 90 days.
This strain never likes transplanting so a suitable sunny garden site could help you grow it throughout the season. Grows best outdoors where it will become an above-average size and possibly even monster-sized plant. You can feel a soothing taste and unique aroma if it grows outdoors.
Jordan of the islands Chemo is the late-maturing strain that could flower in mid or late October. However, it could take 60 days to mature and flower indoors.
It's an Indica dominant and high THC cultivar especially developed for cancer patients with the assistance of the Canadian government. It's a medium-height woody bush with big and elongated buds. You can't find any match since it's highly sedative and could perform better in acute medical conditions.
Jordan of the Island Blueberry is again Indica dominant, high yielding but altered to mature early under an indoor growing environment that could flower as early as in 45 days only. Its buds are densely arranged which mature to a lavender blue from purple.
Its great tasting resembles blueberry with an aroma of fresh fruits. The growers could plant it outdoors as well where it would mature in late September.
Jordan of the Islands OG Kush is a strong medicinal strain that is liked by the majority of cannabis fanatics due to its healthy aroma and superior tasting weed.
OG Kush crosses with several other strains to develop a high THC level and production level is an average in OG Kush for the multiple crosses to get desired characteristics. OG Kush is short maturing cultivars that could flower within 60 days if planted indoors.
Black Candyland strain Jordan of the Island has the majority of characteristics inherited from Sativa cultivars and it released as a result of crosses between BB Kush, Animal Cookies, and Candyland.
Sativa dominance determines its high yielding ability, early maturity, and high resinous characteristics which make it an ideal strain to extract a higher percentage of THC and CBD. It could flower within 65 days of sowing indoors. However, it could await late September to flower outdoors.
Jordan of the Island Seeds Conclusion
Jordan of the Island Seeds is not only a reputable breeder but also aims to be a safe seed bank for all growers in the world. They have an impressive variety of cannabis strains with top quality and taste. Even cannabis connoisseurs cannot deny these cannabis strains.
However, to become a five-star seed bank, JOTI needs to make more efforts and improve its shipping service, customer service as well as its website.
For those reasons, we give JOTI 4.2 stars out of 5.
The contact information
Jordan of the Islands is located on beautiful Vancouver Island and you can contact them at [email protected]
Their Instagram is called "joftheislands" and Twitter is @joftheislands. However, do not message them through these social networking sites because they will not reply to you. They only answer your questions via email.